Wife of Abia State Based lawyer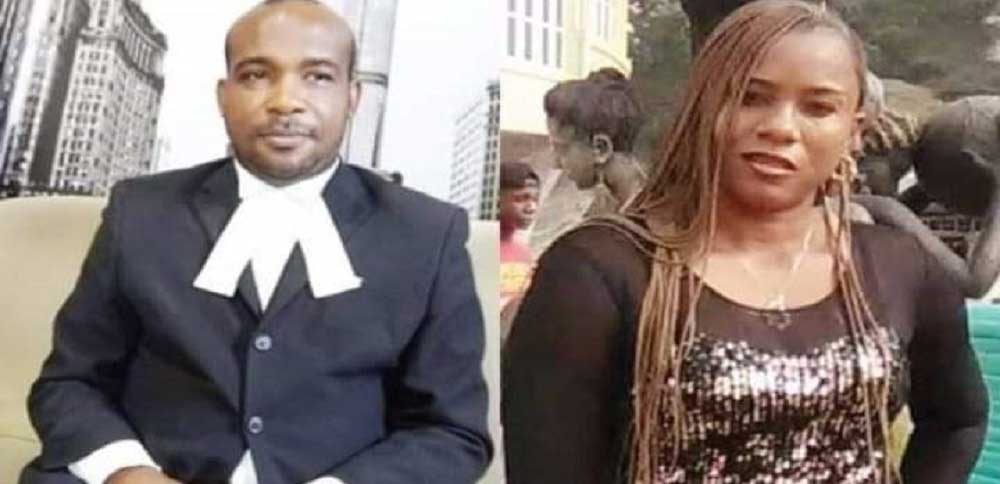 Wife of Abia State Based lawyer accused of abusing Governor, Okezie Ikpeazu Laments …Says My daughter attempted suicide over continued detention of her dad

Uzoma Ogbonna is the wife of a lawyer, Gabriel Ogbonna, who was arrested and detained by the Department of State Services after he allegedly posted a defamatory comment on social media against the Abia State Governor, Okezie Ikpeazu.
" The little I can say is that in March (2020), there was a publication about some money, about N500bn, which was allegedly diverted by the Abia State Government. He posted something about it, that the money was diverted while the salaries of workers had not been paid. There was a protest by his colleagues in Umuahia over the issue (alleged diversion of the money). On the same day, he was arrested and placed in detention. Two hours later, lawyers in Aba and Umuahia prevailed on the commissioner of police and he was released on the same day. Then he was rearrested on March 24.
The commissioner of police and 20 policemen came to his office and arrested him. I was not there, but his clerk was there. They took him to court; from the court, he was taken to prison, where he spent over one month. On April 28, he was taken to the Federal High Court in Umuahia to secure his release. But one hour after he was released, he was arrested again there and taken to the office of the Department of State Services in Umuahia.
They said I came uninvited. I cried and begged them to consider my condition as I'm pregnant. But they said there was no way they would allow me to go in. They told me to go back to Aba and that they might call me. I used to visit him when he was in prison. But when he was taken to the DSS office, I couldn't see him.
On Thursday, some people called me from Lagos and told me they heard my husband had been transferred to Abuja. I told them I didn't know anything about that, that he was still with the DSS in Umuahia. I made some enquiries but the people I contacted said they didn't know anything about it. But I later heard that he was no longer in Umuahia and had been transferred to Abuja. But as of today (Friday), I don't even know whether he has been transferred to Abuja.
It has not been easy, I must tell you. I cry every night when I think about him in the custody of the DSS. Sometimes, my children go out of the house and start crying. I tell them their dad would return. Sometimes, I tell them to pray but they tell me they had prayed. Even yesterday, my 11-year old daughter went to the balcony. I don't know what she wanted to do, whether she wanted to jump from the balcony. I asked her what she was trying to do and she starting crying, saying that she was wanted to see her dad.
His father is dead, but his mother is alive. She is an old woman and is aware of the situation. She calls often to ask about her son. He doesn't have relationship with any politician. He doesn't even belong to any political party. He is just a jovial person that everybody likes. He tells the truth. He doesn't like it when the poor are oppressed. He hates it. He doesn't discriminate against anyone. He is a God-fearing and wonderful man.