UNGUIDED UTTERANCES : Ohanaeze Ndigbo Council Of Elders Blacklist Chief Sunday Udeh, Mandates His Retraction Of Anti – Ndieze Statement Within 7 Days Or Risk Consequences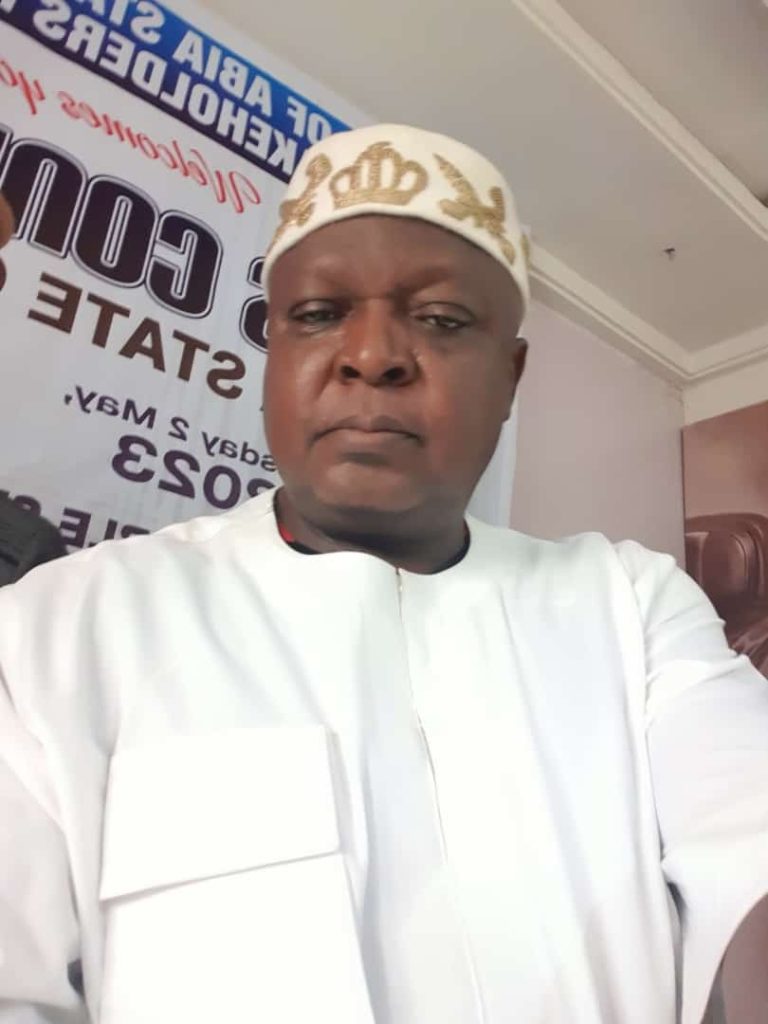 Notable  Leaders under the aegis of Ohanaeze Ndigbo and All Igbo Association's Council Of Elders, Lagos State, have lambasted the Factional leader of Igbo Speaking Association , Chief Sunday Udeh, over some inciting statement against Ndieze crowned by Ohanaeze Ndigbo and other Igbo platforms in Lagos state.

Chief Udeh was credited in recent media publications, to have disowned and threatened to sack all Eze Ndigbos who were not crowned by the Igbo Speaking Community in Lagos.
Angered by Udeh's utterances, the respected Apex Igbo Leaders Council, the Ohanaeze Ndigbo Council Of Elders, lagos State, immediately slammed and delisted Chief Udeh, who was before now the vice Chairman of the council of Elders, from it's membership and position .
Speaking with the media, the Chairman, Council Of Elders , Dr. Oliver Akubueze, who also is president Emeritus of Ohanaeze Ndigbo Lagos State from 2009 till 2013 and Deputy Chairman of G50 Ndigbo Integrated Campaign Organization , lambasted Chief Udeh, expressing dissatisfaction with with what he called " Udeh's level of Ignorance, incomprehension and imprudence".
In his words " that is total madness, the issue is that we would have neglected that stupid utterances but it is not wise we neglect it, so we must address it to enlighten the general public and set the records straight. Udeh doesn't know what he is talking about, because apparently he is very new in the leadership politics of Lagos State, there is no way a sane man can say that a king of the Igbo Speaking Community is the overall king or the chairman of all Eze's, including the Ezes of Ohanaeze Ndigbo, that is pure madness".
Chief Akubueze , popularly known as "Mmiri Ndigbo"  ,contended that Ohanaeze Ndigbo remain the Apex and umbrella Socio – Cultural Organization of all Igbo groups, hence very Superior to Igbo Speaking Community. 
" The truth is that everyone know that Ohanaeze Ndigbo is superior in all ramifications to every other organizations of igbo extraction, so whatever Ohanaeze Ndigbo world wide or chapter does, instituted or created is very superior to that of Igbo speaking community in lagos or any other place. Therefore for Udeh to say that he is making somebody the chairman of the Eze's in lagos state and at the same time fighting and demoting all the Eze's crowned by Ohanaeze Ndigbo Lagos State, is complete and total madness of the highest order", he said.
He therefore gave Chief Udeh Seven days ultimatum to retract his utterances or face severe consequences.
"We are warning him to go and refute that rubbish he vomited,if not !!!, we shall show him that he can not go to the public and vomit rubbish and have his peace of mind.We shall make sure that he regret everything that he has said to misinform the public".
Still speaking on his capacity as Chairman of the Elders Council, Chief Akubueze, announced the immediate sacking of Chief Udeh as Deputy Chairman of the council.
"i am speaking on my capacity as the chairman of Ohanaeze Ndigbo council of elders lagos state, which encompasses every organization and Associations including his own faction of Igbo Speaking community, that Udeh has been removed from his position and his membership terminated because of this rubbish he has done, we have sacked him from the position of deputy chairman of Elders council. Let him go to hell".
The Council warned of further penalties against Chief Udeh if he fails to retract his utterances and undo what he has done after seven days.
"if after Seven days he did not refute it , then we shall give him the penalties he deserves, i will not mention them here now .we are going to deal with him seriously"
"We are not taking any legal action, for us no legal anything, this is neither police nor court issue, it is pure socio- cultural issue and we are going to handle it socio-culturally, he will be severely punished accordingly if he fails to do the needful", he concluded.
Efforts to get Chief Udeh reaction was not possible as at the time of going to press,as phone calls and messages sent to his WhatsApp number was not responded to.