TALK AND DO CHARM : Fraudster In Police Net , Over Hypnotising, Obtaining N5.5M By False Pretences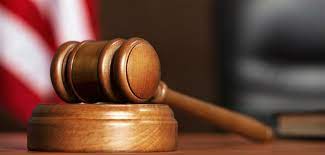 A fraudster locally known as 'wash-wash' identified as Adebiyi Abayomi, has landed in court after Police operatives in igando area of Lagos arrested him for allegedly hypnotizing his friend Ademola Owolabi, with charms called "Talk and Do" and then obtained the sum of N5.5m from him.

It was learnt that the incident happened at Igando area while both are working at Apapa area of Lagos, before the suspect reportedly obtained the money from the victim.
The suspect has been arrested by Police operatives from Igando Division and charged before the Ejigbo Magistrates Court for inducement and obtaining under false pretence.
According to Police sources, Abayomi and Owolabi are friends and when Abayomi's business crumbled, Owolabi decided to assist him, brought him to Apapa wharf and got him a job there.
In his narration, Owolabi said he was surprised that whenever Abayomi asked him to transfer money to him, he would do so without asking any question and he had done so to the tune of amount alleged.
However, the whole got exposed when Owolabi was informed by his spiritual Master that Abayomi was using "talk and do" charms to obtain money from him and it was then his eyes cleared.
He then went to the Police, reported the matter and Abayomi was arrested and detained at the Station. It was there he confessed and promised to refund the money, which he never did after several promises.
Having been found culpable, he was subsequently charged before the Ejigbo Magistrates Court for the alleged offence, which attracts several years of imprisonment if found guilty before the Court.
He pleaded not guilty.
The prosecutor, Mr. Simeon Njue, asked the Court to give a date for hearing to enable the police to prove that he actually committed the alleged offence.
The Presiding Magistrate, A.S. Okubule, granted him bail in the sum of N500,000 with two sureties in like sum.
He was remanded in Correctional Centre at Kirikiri town, Lagos, pending when he will perfect his bail conditions while the matter was adjourned till 27th October, 2021, for mention.