Strange Randy Father 60 Years Defiles His 10-Year Old Daughter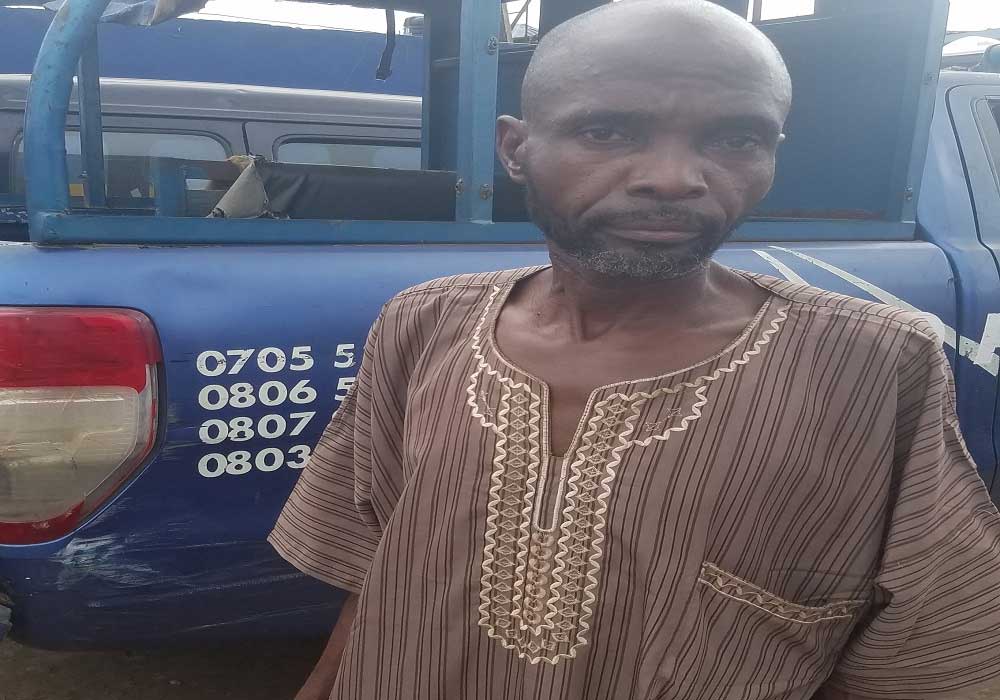 The recent reports of Rape and defilement appears to have continued to be on the increase. This is even as a 60 – year- old father, identified as Akande Moruf, allegedly defiled his 10 year old daughter, ( names withheld) in the igando area of Lagos state.
Moruf, who was also said to be a grand father, had on may 16th, 2020, at about 1am early morning at his residence located at 15 Agric Road, igando, raped his said daughter while her mother was sound asleep. When the suspect was Caught in the act, the traumatized mother of the defiled minor, identified as Amuda Alaturbe, who said Moruf was her second husband, was said to have rushed down to Igando police Division, at about 4.25 am, where she reported the matter to the incident officer named Inspector Bunmi Salam .

It was gathered that the suspect had confessed to the crime when he was being interviewed by the Divisional Police Officer, DPO, CSP TAIWO KASUMU.
Our Correspondents also learnt that the DPO, who was said to have expressed anger over the alleged crime, immediately instructed the investigating Police Officer, IPO, to transfer the case to the Gender Unit, at the Police headquarters, ikeja, for medical examination and diligent prosecution.