Stop Dancing Naked In Public ,  Hand Over Liabilities To Our New President Ossai Sunday ___  Igbo Elders, Ezes Counsels Impeached Solomon Aguene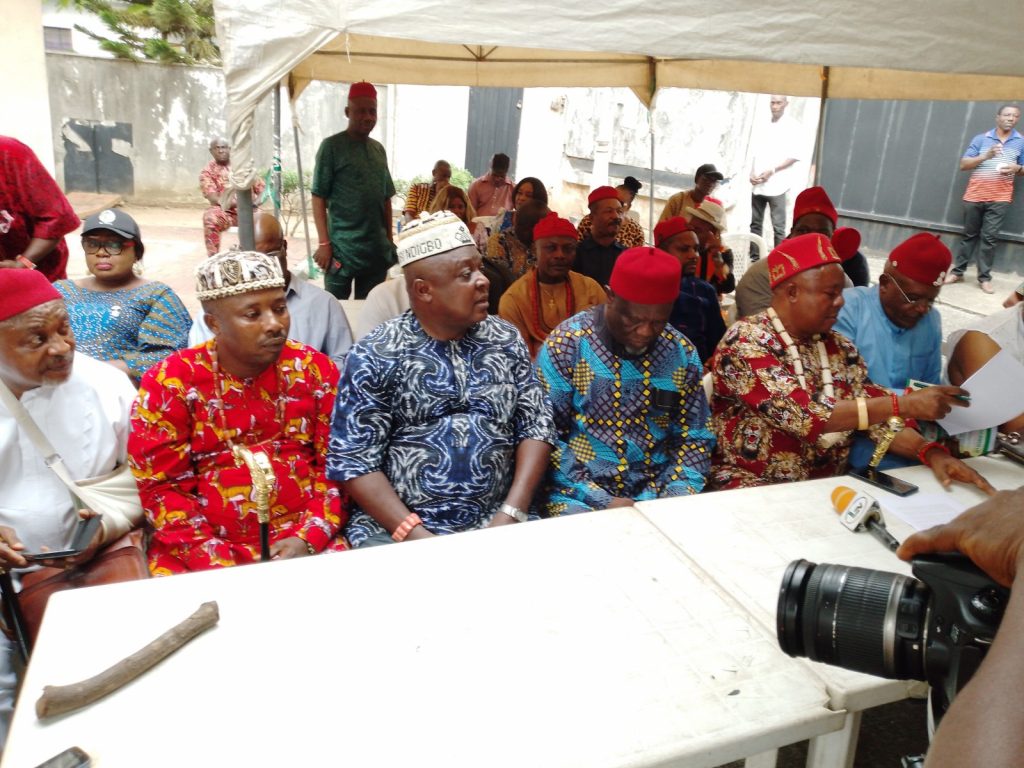 Disturbed over what they described as  ongoing show of shame and outright public display of ignorance, stupidity that is  embellished with a top height of illiteracy,  as  being exhibited by the sacked embattled president of Ohanaeze Ndigbo Lagos state chapter,  Chief Solomon Aguene , authentic Igbo leaders, Elders, Ezes, Sons and daughters of the Pan Igbo Social Cultural Organization resident in Lagos State, have advised and warned their sacked former leader to flee from greed , selfish desires, diabolic ambition and stop ridiculing valued Igbo customs, traditions and cultural heritage over a morsel of bread.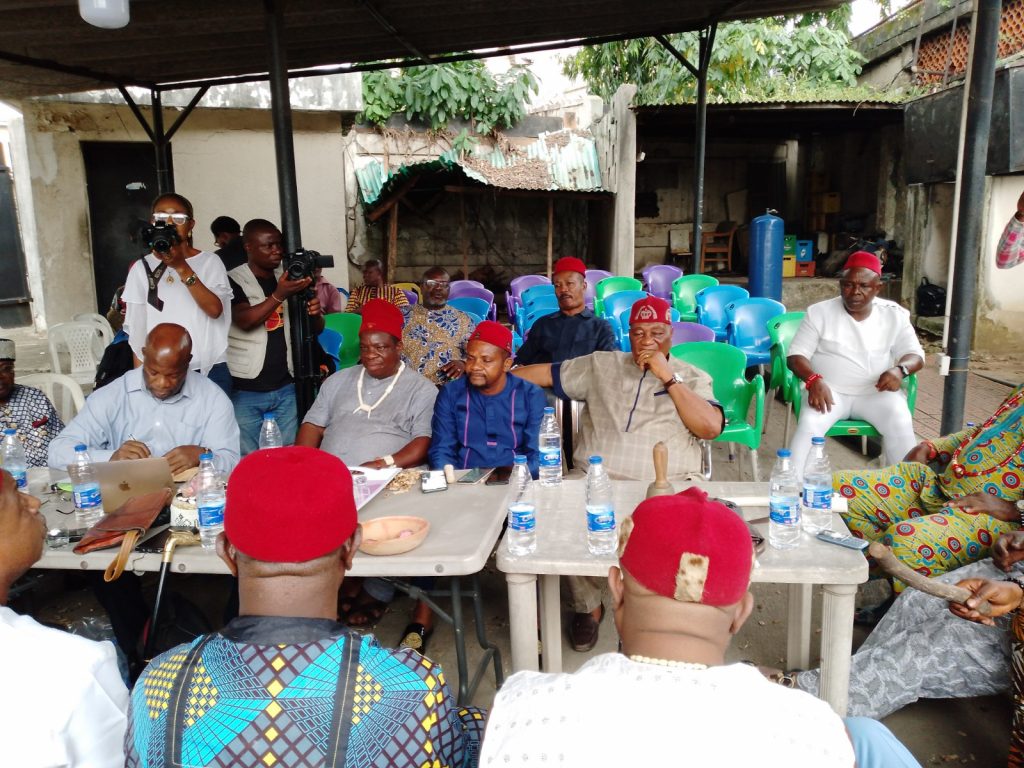 It would be recalled that numerous and notable Igbo sons and daughters have in different forums cautioned and lampooned Solomon Aguene, over his anti -Igbo actions since he was legally impeached and replaced by Ohanaeze Ndigbo Lagos state chapter general assembly in June 9th, 2022.        
Following the trend by other Igbo leaders, the national president , other wise known as President General of Ohanaeze Ndigbo World Wide , had last week enjoined Igbo residents in Lagos, Leaders and other stakeholders in Igbo affairs, to join hands and resist Solomon Aguene, as according to him, 'Ogbonna has gone Mad'.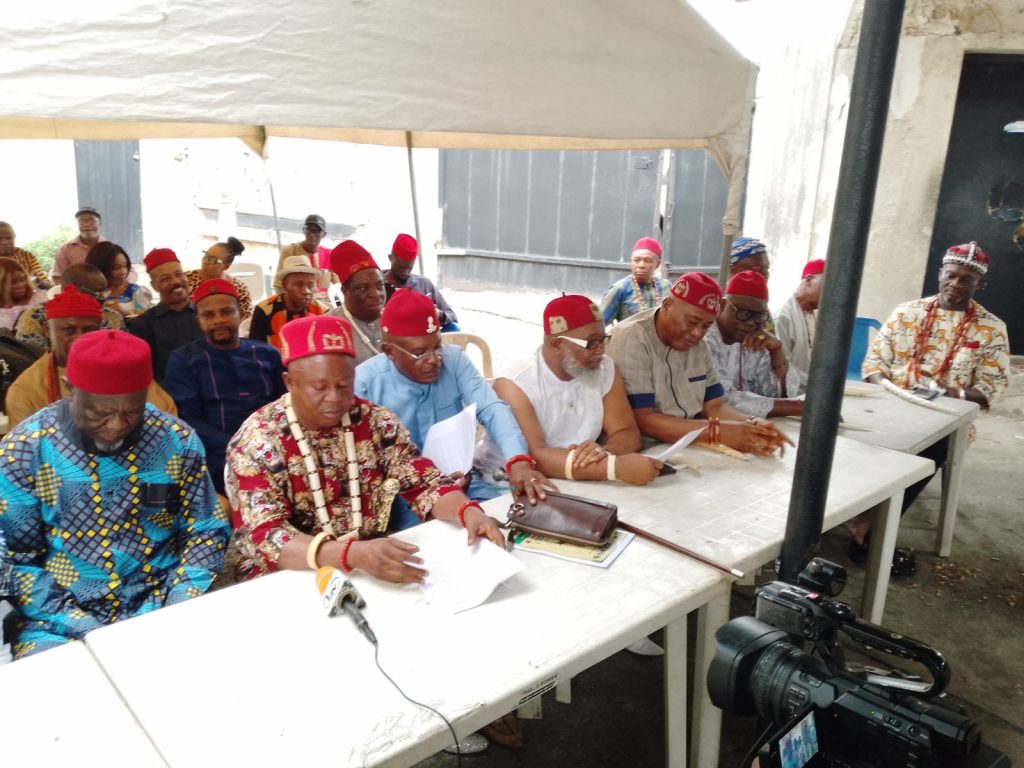 To cement their earlier position, the credible,legitimate and authentic members of the diaspora traditional leadership of Ndigbo in Lagos state, under the aegis of Elders and Ezes Councils of Ohanaeze Ndigbo, met on July 21, 2022, with the sole aim of putting paid to what could be termed Solomon Aguene's misleading theatre of the absurd playing shamefully in Lagos .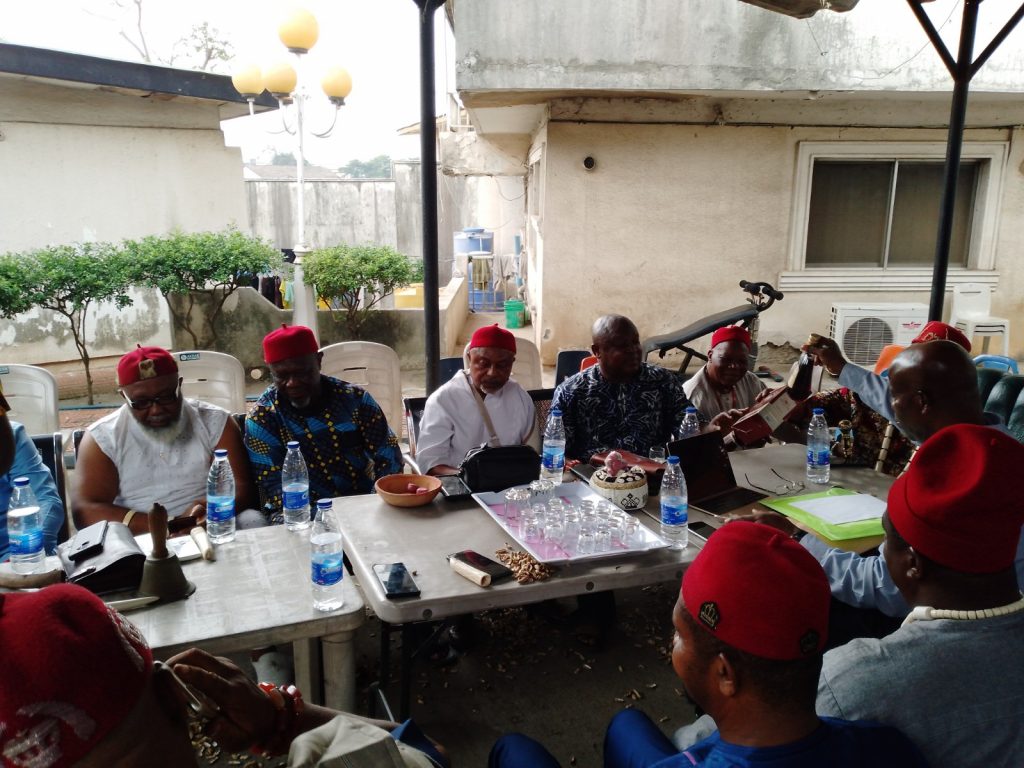 The dual event of the group's garthering comprising a meeting and media briefing, which was held in Ikeja Lagos at the palatial residence of a former president of the group, Chief Oliver Akubueze, (Nmiri Ndigbo) ,took a far reaching decisions meant to unravel all puzzles and demystify knotty and unsavoury developments associated with Solomon Aguene .                                                                            
At this crucial meeting held under a charged atmosphere, the Ohanaeze critical stakeholders unanimously condemned the fact that sacked and already replaced President of Ohanaeze Lagos, Chief Solomon Ogbonna ,who is roaming about now as an impostor, misleading the public and committing forms of illegality and travesty of cultural procedures.
In a communique which was officially read to the press by the Secretary of the Ezes Council, Eze Remi Anyamele, who is also the Eze Ndigbo of Ikosi Isheri,
it was indicated that Ogbonna was officially impeached by the relevant authority of Ohanaeze on 9th June, 2022 before the legal, well conducted free and fair election of 26th June which brought in his already inaugurated successor, Chief Sunday Ossai, Stainless.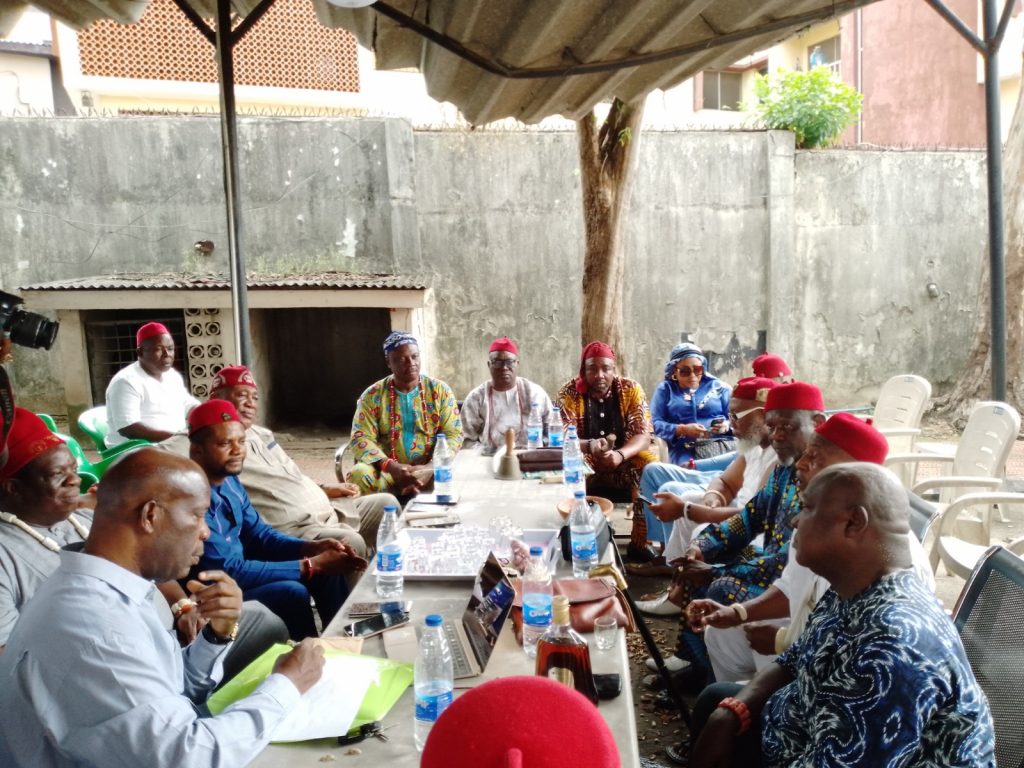 The Communique also conveyed an appeal to the certain Igbo big wigs such as the Chief Executive Officers of Chisco and Okeyson Transport Companies to kindly desist from recognizing Ogbonna as the President of Ohanaeze, as such is risky and could mis-channel their good deeds for Ndigbo.
Specifically, the over 60 Elders and Ezes at the meeting called on the Lagos state government to cease to recognize and deal with the embattled and ousted Ogbonna in the capacity of Ohanaeze Lagos President, as the new President and his Executives would be officially presented to the Lagos State government soonest.
While reeling out Solomon's established mis conducts , the leaders listed  financial misappropriation, conversion of groups secretariat to his personal office, registration of two jeeps given to the organization in his names, anti Igbo conducts, violation of codes of ethics and usurpation, amongst others.                   
Some Prominent Ezes on ground at the meeting who harshly and vehemently berated Ogbonna and condemned his excesses are: Eze Ndigbo of Ibeju Lekki and Chairman, Ezes Council, His Highness, Eze Chris Emeka Offia ; Ezeoha Dr Eneh, Eze Ndigbo Ojo LGA; Eze Uche Dimgba, Okpotemgba, Eze Ndigbo Ikeja; Eze Remi Anyamele, Eze Ndigbo Ikosi Isheri; Chief Oliver Akubueze, (Mmiri Igbo), Chairman Council of Elders, Lagos; Eze Gerald Onuchukwu, Eze Ndigbo Eti-Osa; and High Chief Dr Ossai Igwe Onyekwele, Kingmaker in diaspora.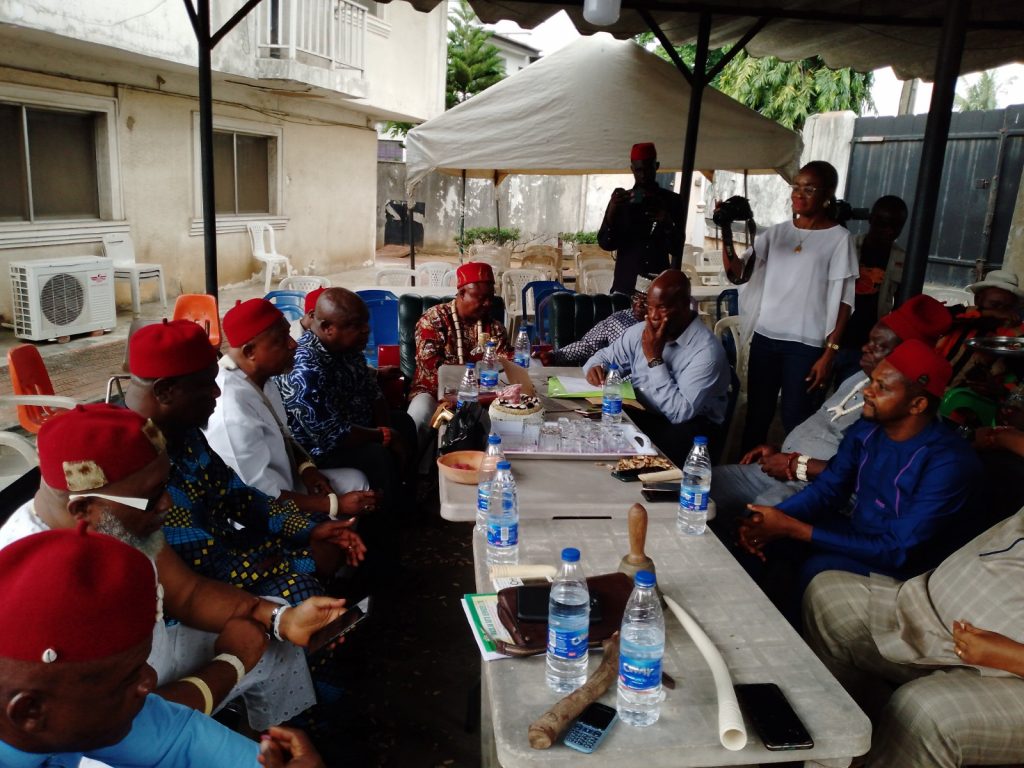 The Ezes however urged the general public to beware of Ogbonna as he is presently impersonating the president of Ohanaeze Ndigbo, calling on certain critical players walking with him to retrace their steps or face the lawful punitive action of Ohanaeze alongside him soon.