STOP BLACKMAILING CREDIBLE IGBO LEADERS, PREPARE YOUR HAND OVER NOTES —- Igbo Community Warn Ohanaeze Ndigbo President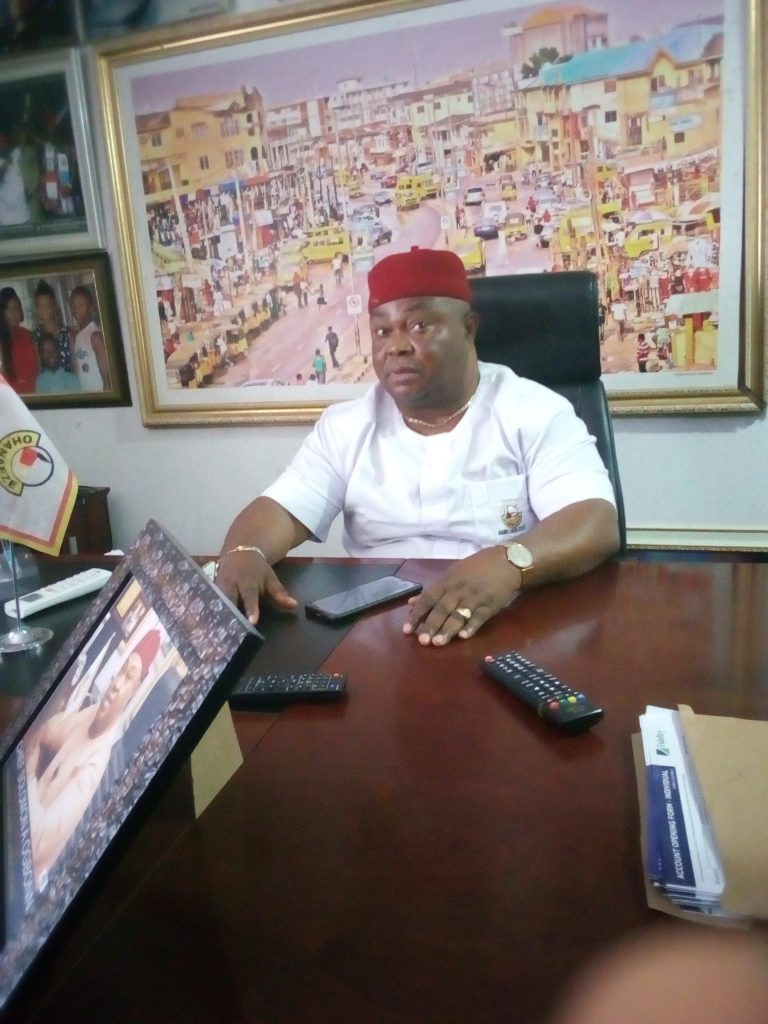 The embattled president of Ohanaeze Ndigbo, Lagos State. Chief Solomon Ogbonna Aguene, has once again come under fire. This time from the Apex Igbo group , the Igbo community in Lagos.

Our Correspondent reports that Chief Aguene's current face off is coming on the heels of recent alleged defamatory and libelous audio recordings he produced and circulated online.
The malicious audio voice notes were said to have maligned the integrity and reputation of two great Igbo sons and leaders identified as Eze Ndigbo of Lagos State, Eze Dr. Christian Uchechukwu Nwachukwu and Eze John- Greg Ezebuade.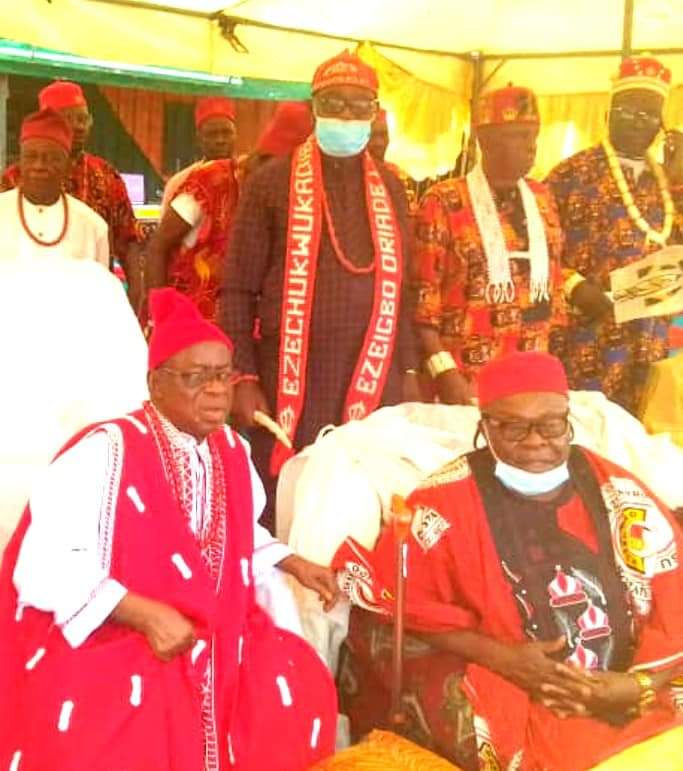 In the audio voice notes which has gone viral on the social media, the out going Ohanaeze president, Chief Aguene, was heard calling Eze Nwachukwu, a Fraudster and questionable Character, while he described Eze Greg as a cheat and dirty leader, who goes about extorting money.
Reacting to the said audio, a Chieftain of Igbo Community, Chief Temple Mba, lampooned Chief Aguene, warning him to refrain from blackmailing and maligning Igbo leaders, who stood against his unconstitutional agenda of going for third ter
According to him, "Chief Aguene hates truth, he wants to bring crisis into Ohanaeze Ndigbo because of his selfish and evil Third term agenda which he is plotting with his cohorts residing in Ikeja. "
"Aguene Should start preparing his hand over notes, preparatory to Ohanaeze election by April 2022. He should tender unreserved apology to Ndigbo in Lagos and our two worthy sons and leaders or face the consequences of his actions", Chief Temple said.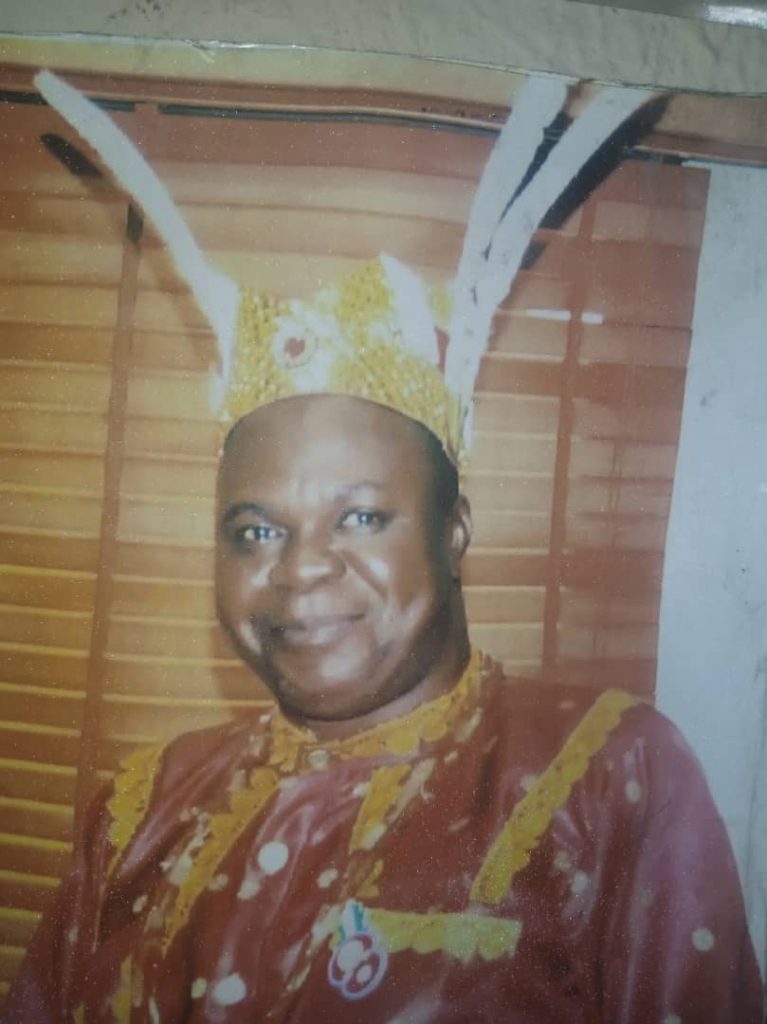 Responding to the alleged defamatory audio circulated on the social media by Ohanaeze Ndigbo president, One of the leaders whose names was also slandered, Eze John Greg Ezebuade, Eze Ndigbo of Iba LCDA, Lagos, noted that Chief Aguene action was reckless and irresponsible .
"I knew him before he became president as untrustworthy and fraudulent. I never solicited for fund from him. why should I do that when he is owing me N130,000", he wondered.
It would be recalled that the Igbo Community had during a recent stakeholders meeting held at the Igbo community Center, Lagos, passed a resolution and directed its principal officers to dispatch a letter to Chief Ogbonna Aguene, mandating him to set process in motion ,towards conducting election based on standing rotational agreement, for his replacement come 2022 , as his tenure ends next year.
Angered by the Igbo community resolution, Ohanaeze Ndigbo president, was said to have discarded the dignity associated with his office and thrown caution into the winds , by making, recording the voice notes, where he was not only dropping names of some political public office holders but allegedly slandered names of respected Igbo Elders, leaders and Ndieze.
However , Chief Aguene is not new to controversy, as he was said to have gone through handful of such crisis since he assumed position as Ohanaeze Ndigbo president. The last of such cases before this present issue, was the alleged embezzlement, unauthorised installation of some unqualified people from his area as Ezes, Gender Violence, assault and unlawful detention of a widow named Princess Ifeoma Okpala, by the embattled President of ohanaeze Ndigbo, lagos State chapter, High Chief Solomon Ogbonna Aguene.
When Chief Aguene was contacted by our Correspondent, he waved off the complaints,daring the protesters to do their worst.