Solomon Aguene's Anti – Ohanaeze Ndigbo Inauguration Plots Backfires , As  Igbo leaders Mock Him Over Failed Attempt To Cause Rift Between Igbos And Yoruba Leaders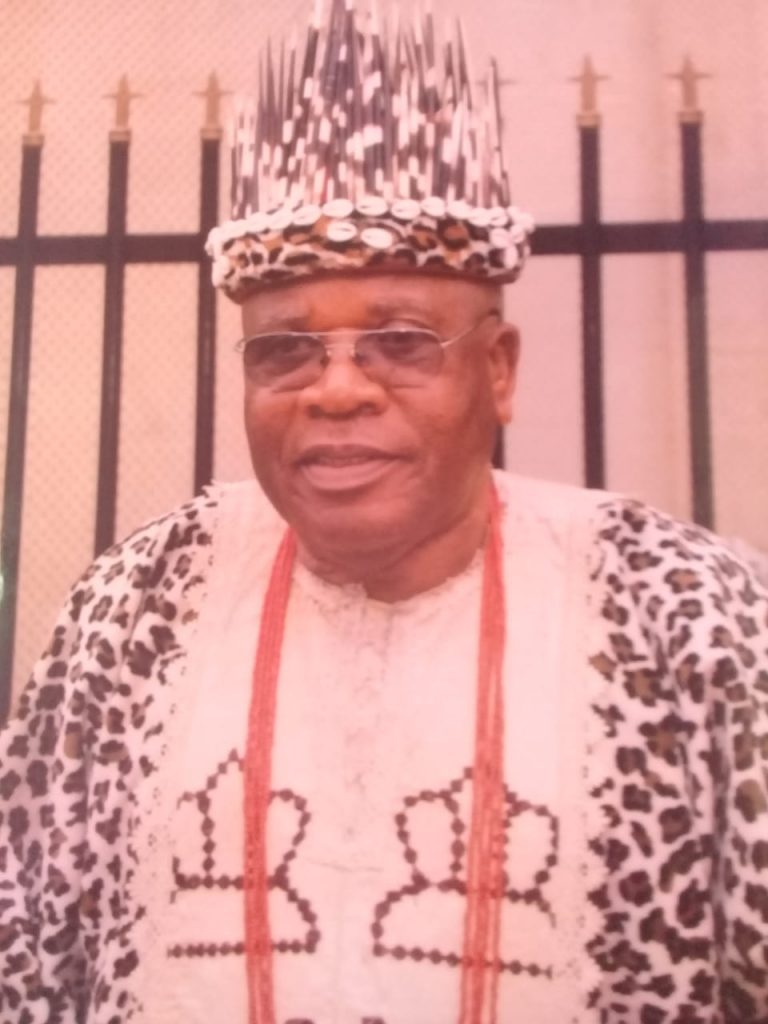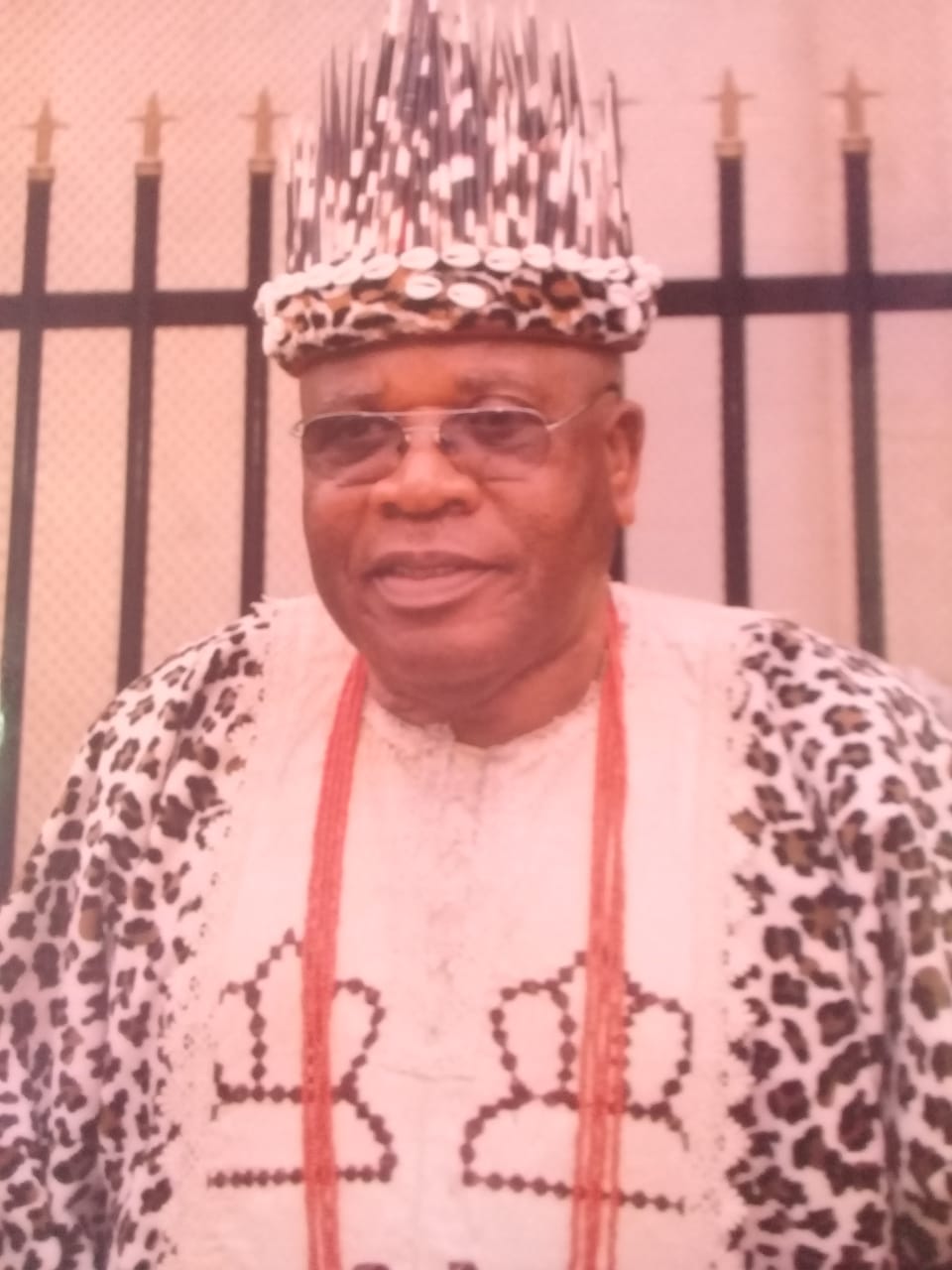 Missed reactions have continued to trail Chief Solomon Aguene's alleged recent anti – Igbo public utterances and Publications, said to have been directed against the forth coming Ohanaeze Ndigbo inauguration slated for September 10th,2022, at Muson center, Lagos Island, which many notable Igbo leaders criticized as an obvious selfish and unpatriotic attempt to incite and brew Yoruba/Igbo inter -ethnic crisis in Lagos State.
Many Igbo sons and daughters resident in Lagos , such as Emeka Okoro and Chinyere Eze , have lambasted the embattled impeached president of Ohanaeze Ndigbo , Chief Solomon Aguene , on his allegation that the forth coming inauguration of Chief Ossai Stainless Sunday led new Ohanaeze leadership , is aimed at fighting Governor Babajide Sanwo Olu and the APC Presidential Candidate , Senator Bola Ahmed Tinubu political ambitions.
They alleged that Aguene has a notorious penchant of trying to create ethnic disunity between Igbo residents and their Yoruba host, in what they tagged " his unrestrained intoxication and desire to get few naira notes from unwary politicians who may not be aware of his past antics to defraud ,using false political support declaration".
Joining the arrays of critics, Some notable Igbo leaders have also continued to mock Aguene over what they said was " failed plot to dis stabilize Ohanaeze Ndigbo, which Solomon Aguene staged in an online newspaper publication , that have backfired ".
According to their Spokesperson and one of the notable Igbo Traditional Leaders, who is also Eze Ndigbo in Isolo and Chairman, Ndieze Udo N' uzoije Title Holders Association, Lagos State, Ezeudo Ikem W Agbasi :
"Chief Solomon Aguene's statements appears like a desperate effort of a drowning Man to wipe up sentiment and spread Laughable false hood and rumors aimed at setting up notable Yoruba Leaders against Igbos resident in Lagos, by brewing ethnic and political crisis in Lagos for his selfishness to get apiece of bread ".
In an interview with News Planet International, Ezeudo Agbasi, who runs a Multi – Billion Naira International Business Empire with his Corporate Headquarters located in Lagos, lashed at Aguene for impersonating Igbo Apex Leader, Engineer Joe Igbokwe.
"Solomon Aguene cannot be regarded or addressed as Igbo Apex Leader in Lagos, the authentic Igbo Apex Leader is Engineer Joe Igbokwe ,who has proved to the Yoruba Nation and political leaders over decades that he can be trusted,so ,Solomon Aguene's efforts to transform himself into a self styled "apex leader" and his failed plot to create or convert his personal 'Ohanaeze Ndigbo' into a political forum is laughable.The authentic Ohanaeze Ndigbo Lagos state chapter, is the Pan Igbo Apex Social Cultural Organization, not political, under the leadership of High Chief Ossai Stainless Sunday , whose inauguration is coming up on September 10th, 2022″, Ezeudo Agbasi Stated"
Speaking on the allegation by Solomon Aguene that the inauguration is aimed at working against the State Governor, Babajide Sanwo Olu and the APC Presidential Candidate, Senator Bola Ahmed Tinubu political ambitions, Ezeudo Agbasi said thus:
"Its a capital lie , it is even unbelievable that Joe Igbokwe and many prominent Igbos who are APC stalwarts will work against their own party. He is insulting their sensibilities because the Yoruba Nation and political leaders are already aware that Solomon Aguene is a rolling stone and only interested in whatever he can get for playing sycophancy.That is why he is desperate even to sabotage his ethnic group and create non existing problem between Igbo residents and their Yoruba host".
"Solomon Aguene was impeached and his duration as Ohanaeze President had expired according to the constitution of Ohanaeze Ndigbo Lagos State , nobody has ever gone in for the second term. we have conducted a credible, free and fair election"
" We, the entire Igbos in APC including Chief Ossai Stainless Sunday, Who is a card carrying member of APC, are in support of Governor Babajide Sanwo Olu and the Presidential Candidate of APC Senator Bola Ahmed Tinubu, including our Apex leaders Joe Igbokwe and the Coordinator Eze Uche Dimgba popularly known as Okpetemba."
"Ohanaeze Ndigbo World Wide President, Professor George Obiozor had informed Solomon Aguene that his tenure was up and he must vacate office ,his brothers from Ebonyi State told him the same thing but he is just creating problems for himself, thinking that it is igbo people in Lagos State that he is working against."
On the expectations in the forth coming inauguration, he said " we want to install the New President of Ohanaeze Lagos State Chief Sunday Ossai Stainless and after the installation , we are going to present him to the Governor of Lagos State, Commissioner of Police in Lagos State and the Oba of Lagos as evidence that he is the authentic President of Ohanaeze Lagos State now."
"Our stand as Ndigbo is that the allegation being peddled by Solomon Aguene is false and devious, calculated to cause rift between Igbo residents and their Yoruba host . Of course, even in our meetings, we discussed it and we agreed that it is 100% support to Lagos State Government including the Governor and the APC itself. Ndigbo says that"ebe onye bi ka ona wachi" . People should disregard the senseless comments from this illiterate abakaliki man that we picked from the gutter, who wants to cause ethnic hate and war in Lagos State."
While extending an open inauguration invitation to Nigerians, particularly Ndigbo and their Yoruba host , he said, " In the forthcoming inauguration, igbos should come en mass as we came en mass during the election.Like the election and voting that was done openly, our visitors from Ohanaeze headquarters in Enugu state are also expected to be there present that very day , as dignitaries sure as some Governors of South East, Ohanaeze Ndigbo National President, Igbo Senators , Members of Federal House of Representative and other notable Igbo leaders,sons and daughters are expected. It is a very big occasion for igbos in Lagos State, hence even Governor Babajide Sanwo Olu and other Yoruba political bigwigs are expected"
On rumours of planned invasion of the inauguration venue with thugs and paid security agents by Solomon Aguene, Ezeudo dismissed it with a wave of his hands, saying, "An elephant and a rat cannot fight ,the igbos who made former president Aguene, also removed him from there. He is too small to do that and he will never even try it for his own good and his group."
Commenting on the 2023 Governorship election in Lagos, The business mogul, stated that unlike Solomon Aguene who he said is going to government house to beg for money, " we are going to bring our own money to support the governorship election of Babajide Sanwo Olu in Lagos State not to take from him. Solomon Ogbonnaya Aguene system is is just to go and collect money from politicians but on our own integrity, we are going to put our own money down for the election, because the governor has been good to igbos in Lagos State. For us, he is our best governor in Lagos State and that was the reason that we gave him a title as "eyi oma ndigbo " Lagos State."
It would be recalled that Chief Solomon Aguene had in an online newspaper publication alleged that some Igbos in Ohanaeze Ndigbo were planning within the Igbo circles to form another Ohanaeze with the sole aim of fighting Asiwaju Bola Ahmed Tinubu, Governor Babajide Sanwo-Olu and APC in Lagos State in the 2023 elections.
Aguene , who while stating his own side of the story, had said that he has a tenure elongation through court consent judgment from a Lagos High Court, apparently has been battling his impeachment and the subsequent election of new leadership by Ohanaeze Ndigbo.
He had in his allegations made reference to  an invitation  signed by Mrs. Violet Uche Obiora ,  Publicity Secretary for the inauguration of Chief Sunday Ossai led new executives of Ohanaeze in Lagos State on 10th September, 2022, at Muson Centre, Lagos.
Get latest entertainment news, celebrity news, lifestyle e.t.c on PHRYDE NEWS