Security Stake Holders Hail IGP Baba's Integrity, Which Upheld Inter – Agency Cooperation, Douse Tension Over Kyari Cocaine Deal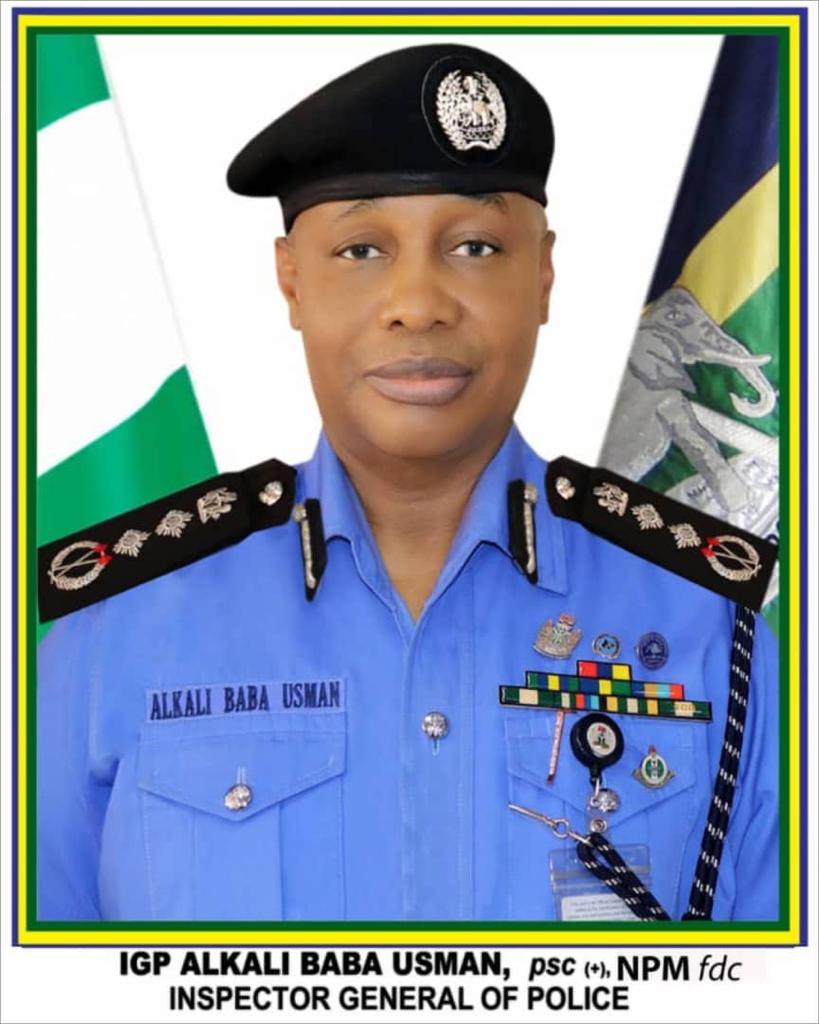 Despite intense controversies generated in the public space, following arrest and detention of suspended Deputy Commissioner of Police, DCP Abba Kyari by the National Drug Law Enforcement Agency, NDLEA, the Inspector General of Police,IGP Usman Alkali Baba did not waver but stood still on professionalism to deal with the matter.


The last two weeks since the arrest and detention of DCP Abba Kyari over an alleged drug deal became public, the actions taken by the Inspector General of Police, Usman Alkali Baba, has brought out the professional and managerial skill of Nigeria's no 1 Cop.

Therefore, the last may not have been heard about the alleged deal involving Kyari.
This is because the throwback of the issue and, especially its accompanying whirlwind, remain fresh in the public space.

But for IGP, Usman Alkali Baba's decisive actions, following the breaking news, has been able to douse the huge tension that was brewing. Nigerians, especially human right group have commended the IGP for acting decisively and professionally, as the nation's no 1 Cop.

It would be recalled that Kyari, variously described as a 'Super Cop' for his numerous exploits in busting crimes across the country, was suspended last year, following the revelation by alleged Instagram fraudster, Ramon Azeez, popularly called, Huspuppi.

Huspuppi has been on the wanted list of the Federal Bureau of Investigation, FBI, over scams running to millions of dollars.

Huspuppi has however also accused Kyari of collecting $1.1 million from him to facilitate a deal between them, an allegation which prompted the FBI to declare Kyari wanted to answer to the charges.
But while the dusts that followed the Huspuppi saga was yet to settle, came the allegation by NDLEA, that Kyari belonged to a powerful international drug cartel.

Our correspondent learnt that the Agency went ahead to show video evidence and interrogation of Kyari, following his arrest and detention by the NDLEA, which is led by General Buba Marwa,retd, Chairman. NDLEA has accused the suspended Kyari of negotiating 25 kg of cocaine, among other sundry allegations.
Addressing a press conference two Mondays ago, NDLEA's Director of Media and Advocacy, Mr. Femi Babafemi said of Kyaris complicit in the drug trade: " We have no reason to shield anyone over the investigation into the 25 kg cocaine deal worth thousands of dollars, involving DCP Abba Kyari and others."

He added that, the group operates a cartel from Enugu airport, receive the drug in Ethiopia, Addis Ababa.."
Babafemi said there were evidences of the conversation between his agency's operative and Kyaris accomplice, James Bawa, also a Police officer.

His Words : "Recall that after NDLEA requested for Kyari and others for interrogation, they were questioned by the Police after which they were handed over along with the report of their interrogation".
Indeed, the IGP is not one to be caught flatfooted. Baba immediately ordered the closure of all Intelligence Response Team, IRT, and Tactical Squad Satellite Units of the Policc across the country, a move described as commendable by Nigerians, especially by human right groups, who had long detested them.

According to them, the IGP had demonstrated tactical discipline, forthrightness and administrative acumen.
The Police, under Baba's watch also urged the NDLEA to look into its own house with a view to dealing with bad eggs within.

Speaking through its spokesman, Chief Superintendent Of Police, CSP Olumuyiwa Adejobi, the Police accused the Agency of not doing the needful.

CSP Adejobi, who only recently took over his new role following the deployment of the erstwhile spokesperson, Mba said thus. "investigation also established that the international narcotics' cartel involved in this case, have strong ties with some officers of the NDLEA, who are on their payroll".

He added that the two arrested doing courier also "confirmed that they have been enjoying their relationship with the NDLEA"

Former IGP, Solomon Arase, Commended IGP, Akali Baba, for his bold steps to have handed over the alleged DCP, Abba Kyari to the Authority of NDLEA for investigation on his involvement in Cocaine business.

Arase said that , the steps was a good one in right direction and not a faceoff between the two Agencies of government.

"Though the approach to which the case was handled might be slightly wrong, anyone who involved in professional misconduct of an Organization or Criminal against the state must face the consequences"

He stated that, the IGP, Akali, has taken a step by suspended the Intelligence Response Team (IRT) because the conceptualization of the IRT should not be a federal Police Unit.
"I established the IRT during my administration and in our organogram is not something to be stationed in Federal, it suppose to be centrally controlled Police Unit by the Inspector General of Police office to act promptly to any social disorder

"IRT, is not banned or suspended, I think the IGP is realigning the organogram of IRT so that it can have commands and controls"

"All the satellite offices needs to be scrapped off because is not part of our plans"
Reno Omokri on his own, had said that Abba Kyari must be paraded like other arrested criminals

He however tackled Nigerian's and Police authorities for failing to parade arrested suspended DCP Abba Kyari, who was last week arrested for his alleged involvement in drug trafficking.

In a post on his Instagram page on Sunday, Reno opined that Nnamdi Kanu was paraded like a common criminal after he was brought to Nigeria from Kenya last year. He insisted that Kyari should also be paraded as well.

He wrote: "Almost a week after Abba Kyari was exposed as a drug baron, he has not been paraded by NDLEA, EFCC, or the Police. "Meanwhile, the NDLEA immediately paraded a young boy caught with marijuana. Marijuana! You have someone involved in importing billions worth of hard drugs, and it is the marijuana teenager that you are arresting? If we test General Buhari's urine, do you know what substances we will find?"

"Even in crime, Nigeria still applies quotas system to favour certain people! A freedom fighter, Nnamdi Kanu, was paraded like a common criminal on the same day he was illegally kidnapped from Kenya and brought to Nigeria. Where is Abba Kyari? Let us see him paraded like the criminal he is!