ROYAL CONDOLENCE : Eze Ndigbo In Amuwo Odofin Commiserate With Ukatu's Family Over Demise Of Ezeakonobi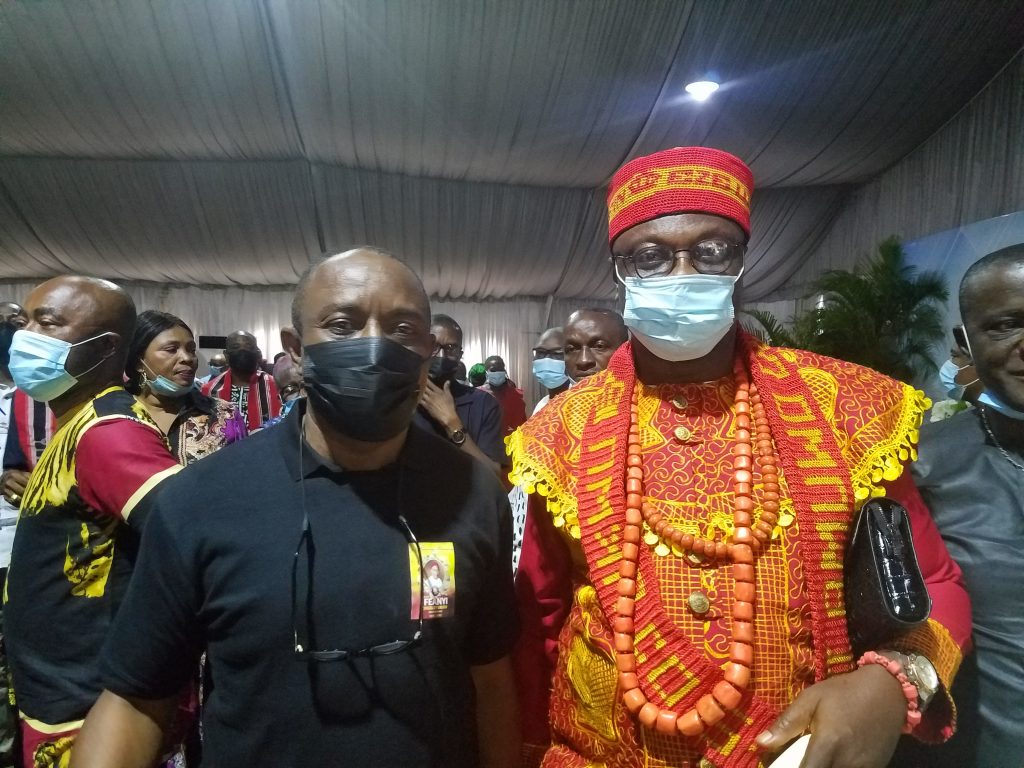 Williams Shakespeare once described Death as  a necessary end that must  come when it will come, while the Holy Bible said in the book of  Romans  chapter 14 verse 8  that  " For whether we live, we live unto the LORD ; and whether we die, we die unto the LORD :  Whether we live therefore,  or die, we are the Lord's ".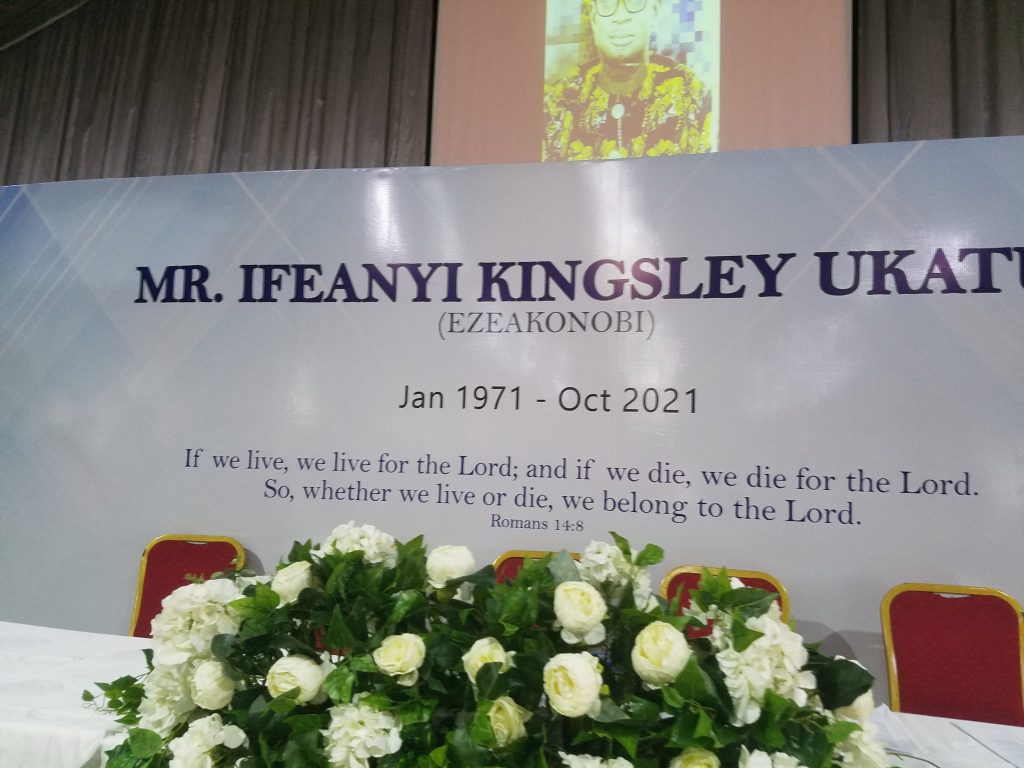 This was  the atmosphere guests and mourners that thronged Nelo's Event Center, By Etiebets place , located off Mobolaji Bank Anthony way, ikeja, Lagos, met on Saturday, November 13,2021,at the Christian wake keep of late Kingsley ifeanyi Ukatu, who departed the world to a higher calling in October,  2021.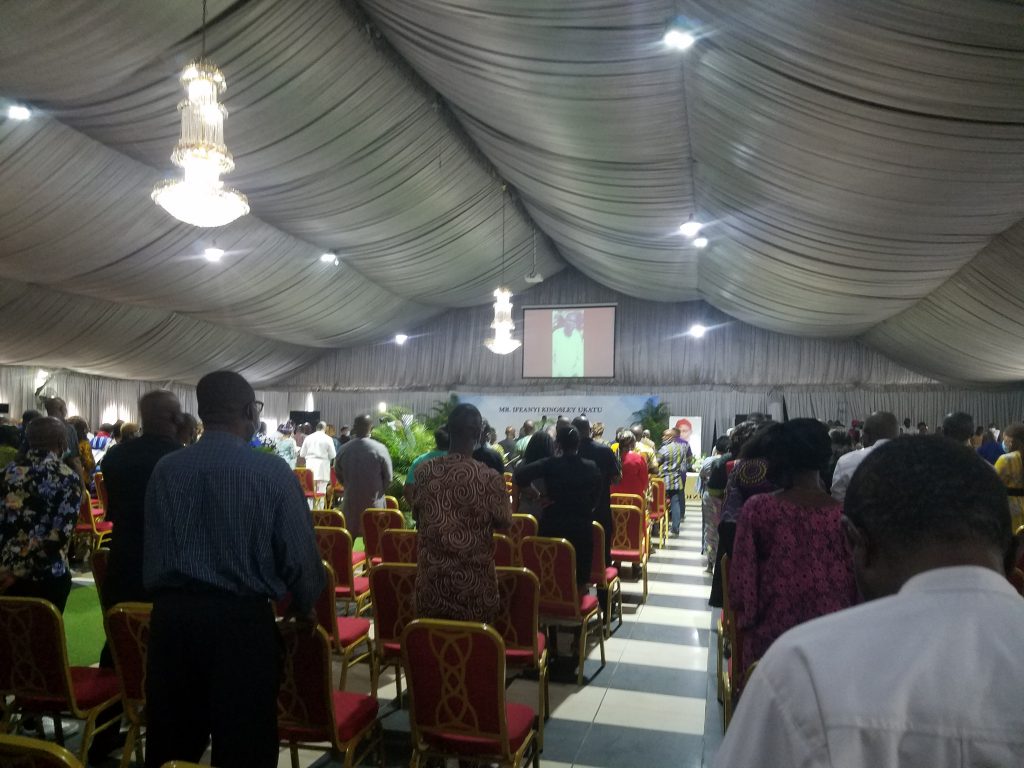 According to some of the sympathizers, the solemnity witnessed at the cosy event center brought deep reflections of the essence of human existence on earth.The Service of Songs was conducted by a Clergy from Archbishop Vining Memorial Church Cathedral,  Lagos  West Diocese .                                                                                                             
Indeed the officiating clergy's sermon taken from the book of Matthew chapter 5 verse 16 and psalm 102 came as a food for thought, especially as he admonished guests at the wake-keep to live Christian life that will make others see Jesus in them." Let others see Jesus in you ",he preached.                                                                                                             
After the sermon that eulogized  the life and times of late Kingsley ifeanyi Ukatu, whose ' Sun was said by his family to have set at dawn ' , there were rendition of hymns and songs of praises ,then light refreshment  and photographs.                                 
At the event attended by dignitaries from all walks of life,  were  Eze Ndigbo of Amowu Odofin in Lagos State,  His Royal Highness,  Eze Udo the Second,  Eze Augustine Sunday Ojukwu, who came in the company of his council of Chiefs, such as  Honourable Chris Nzomiwu, Chief Emeka Obi , Chief Chuks Gab Nwosu,  Chief Alfred  Nwoye, DSP Emmanuel Edom and  flutist "Ogbuoja" ,  Mazi Mike Osuji  .                                                                                                               
Eze Ojukwu who  commiserated  with the  chairman and Chief Executive Officer of Morrison and Partners,  expressed his heartfelt condolences to the entire Ukatu family, while praying to God for the repose of the soul of their dead brother and son. 
Alor Development Union,ADU, an Anambra State Town Union meeting in Lagos,  were also on ground to give befitting burial rite to their late brother and member .                                                                                                                                 
Late Kingsley ifeanyi Ukatu , fondly  called Ezeakonobi , who hailed from Isigwu Umuoshi Village, Alor in Anambra state,  died on October 2021, after a protracted illness. Kingsley,  whose family said his memory would remain "forever in their hearts", was born in January 1971,he was 50 years at his death.