ROYAL CELEBRATION : 20 Kings Honor Ezendigbo In Ejigbo, Eze Nicholas  Njoku, As He Marks His Birthday In Lagos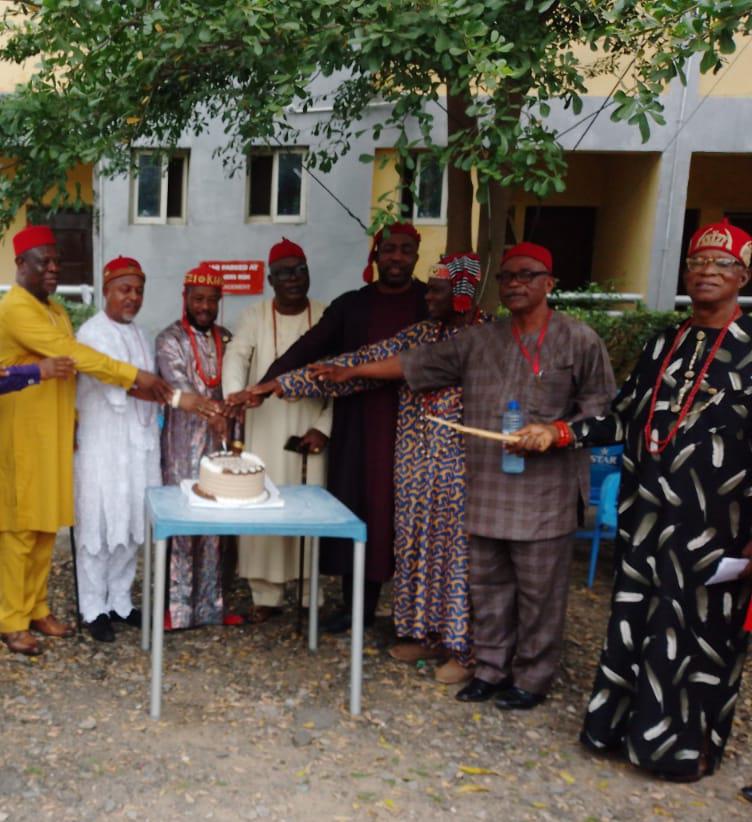 It was celebration galore and streams of Happy Birthday wishes, as over Twenty Royal Fathers, otherwise known as Ezendigbo, Friends and well wishers, honor one of their own, an Icon Who some said "has risen by Lifting Others".

The celebrant is no other person than Eze Ndigbo in Ejigbo, Eze Nicholas Emenike Njoku , a philanthropist whose passion for human development is immeasurable.
Eze Njoku, also known as Ohameri Eze 1 of Ejigbo yesterday, Tuesday, December 6th, 2022, celebrated his birthday where he expressed his joy of living a fulfilled life.
The great icon who is fondly called Eze Ezi okwu bu ndu , could not hide his excitement as he revealed how rising by lifting others gave him joy and how impacting other people positively had made him an achiever.
Many will spend their lifetime trying to figure out rules to living, however, Eze Nicholas Emenike Njoku has not only figured them out but has been living them for almost two decades now.
It is a widely accepted axiom that the greatness of a man is not in how much wealth he acquires but in his integrity and his ability to affect those around him positively.
So, achievements generally could not necessarily be achievements in terms of material things.
Eze Ejigbo, who believes that how many people a person have impacted in life, changed their situations around , are areas where one needs to perform well before he is called an achiever.
Ohameri Eze demonstrates the exact meaning of living by using his talent to serve the world and leaving a lasting impression while serving and mainly a positive impact on the causes that matter to the powerful.
It was gathered that Eze Nicholas Njoku through his established pet project, have been purposely helping indigent people in his areas of jurisdiction and beyond.
"I feel fulfilled. I am so grateful to God for keeping me alive till date. For me, the most precious thing God has done for me is keeping me alive and healthy to attain this age" .
"I know he will continue to keep me until I am 100 years old. I have achieved a lot. I have done so well in my area of discipline and other areas. God has been so kind to me and things have been working so perfectly for me"
According to Eze Njokus' Personal Assistant, Engineer Paul Uche Woke, " excellence is a rare quality possessed by a few in the society, an ideal that stands out the few, making them exemplary and quintessential in all facts.These are the qualities Eze Nicholas Njoku possess".
He rose from the scratch and became very influential, successful and a major player in Igbo traditional and cultural legacy within Nigeria and beyond.
His philanthropic magnanimity across his zone earned him the unique title "Eze Ohameri Eze 1 of Ejigbo , " which means the king that was made by the people.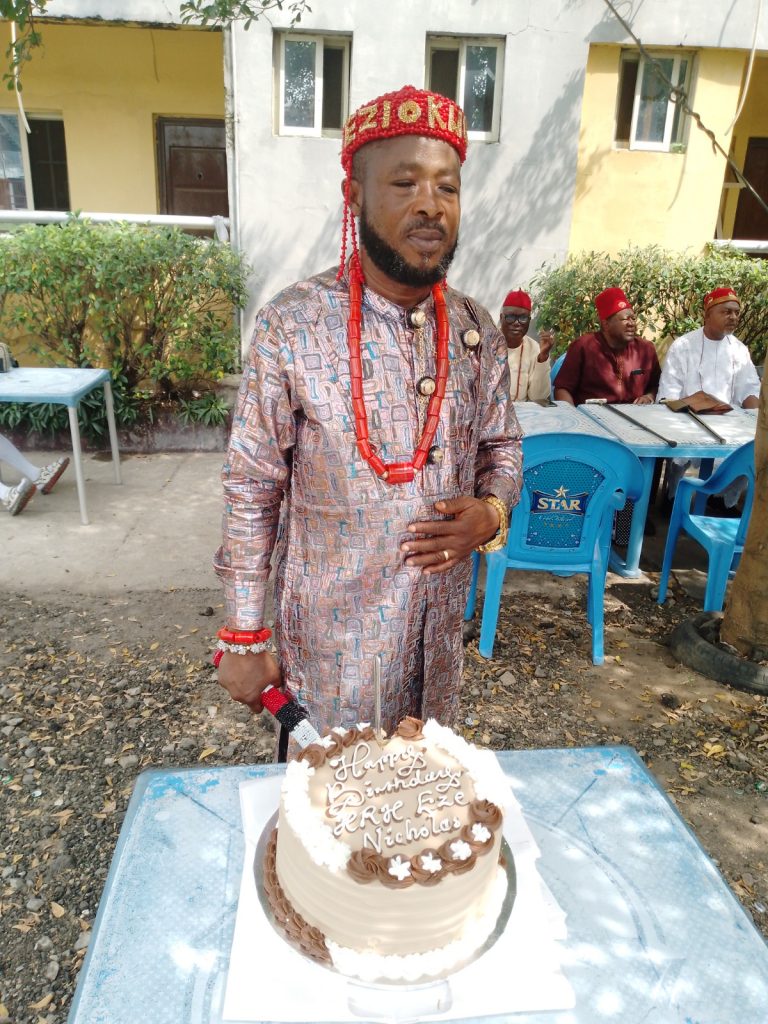 The main reason is that he doesn't discriminate when he wants to give, he see's everyone in the local government of Ejigbo as one.
Eze Njoku is a notable philanthropist whose humanitarian acts and deeds have brought considerable succour to many. He has also won many awards and honours.
It is all know that every December is his birthday, which is symbolic with gifting, paying people's bills, and dashing other valuable items to worthy and deserving individuals
Eze Njoku is known to be a blessing to his generation, his passion for human capital development is unparalleled.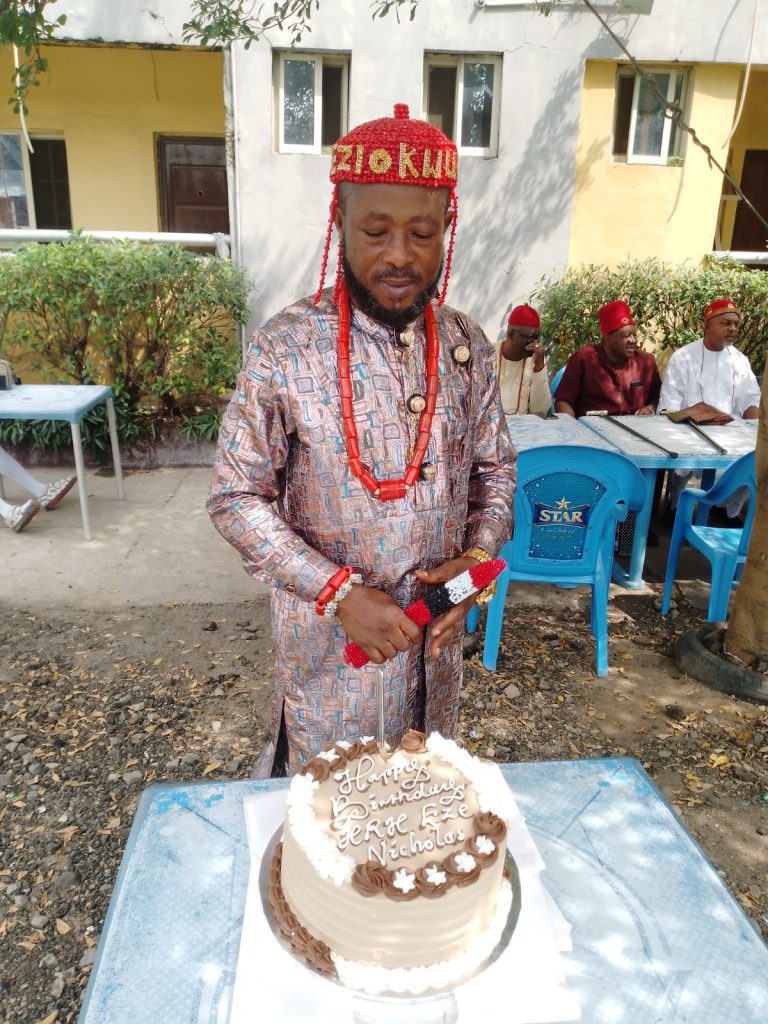 While cutting his gorgeous birthday cake and at the same time appreciating the Royal Fathers that thronged to the National stadium old school to felicitate with him, Eze Nicholas Emenike Njoku thanked the council of Ndieze In Lagos led by Eze Christopher Offia and Eze Uche Dimgba, and wished them long life.