REGIME CHANGE : CRAN Elect New Officers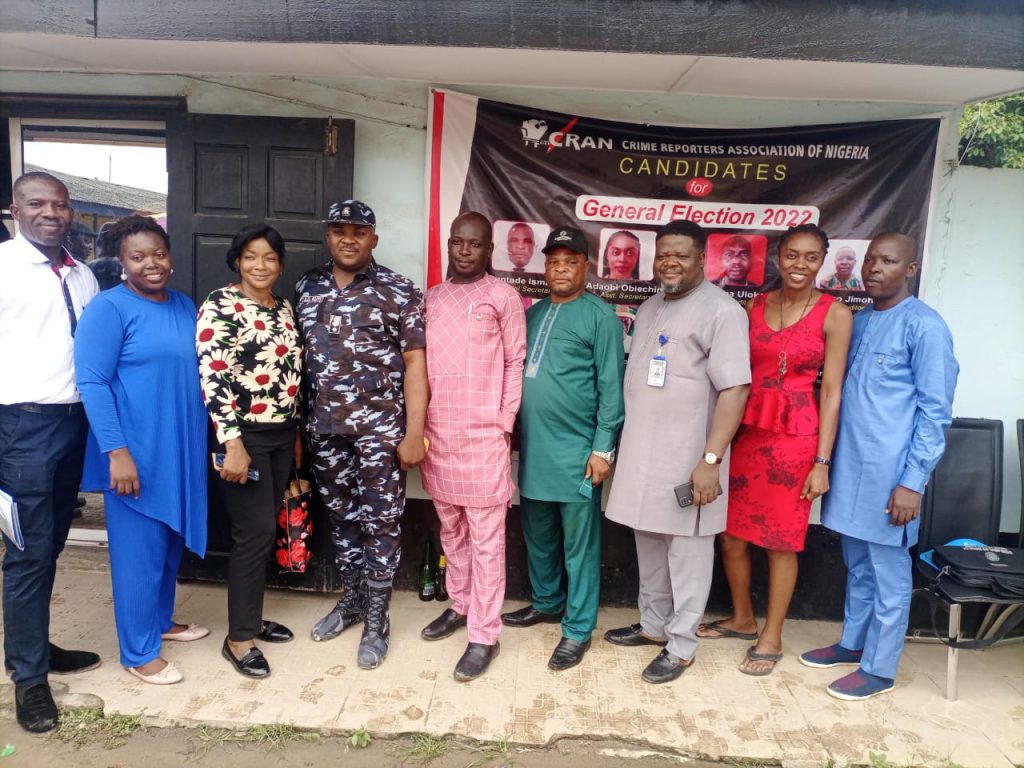 New Crop of officers to oversee the affairs of the Crime Reporters Association of Nigeria, CRAN, have been elected.

The new officers who are expected to pilot the activities of the association in the next three years, emerged after a keenly contested election that had twelve aspirants.However, despite the unfavorable weather condition last Friday, May 6th,2022,: Members were not deterred by the early morning heavy rain ,as they trooped in their numbers to the association's Mike Okiro Press Center, located at the Police Headquarters Annex, Oduduwa, Ikeja GRA.
Nigeria Union Of Journalist, NUJ, Lagos State Council Chairman, Mr. Adeleye Ajayi and some of his Executive members were on ground to supervise and conduct the election, which was adjudged peaceful. Top on the ladder of successful Contestants is Tribune Newspaper Senior Correspondent Olalekan Olabulo, who emerged as the new President .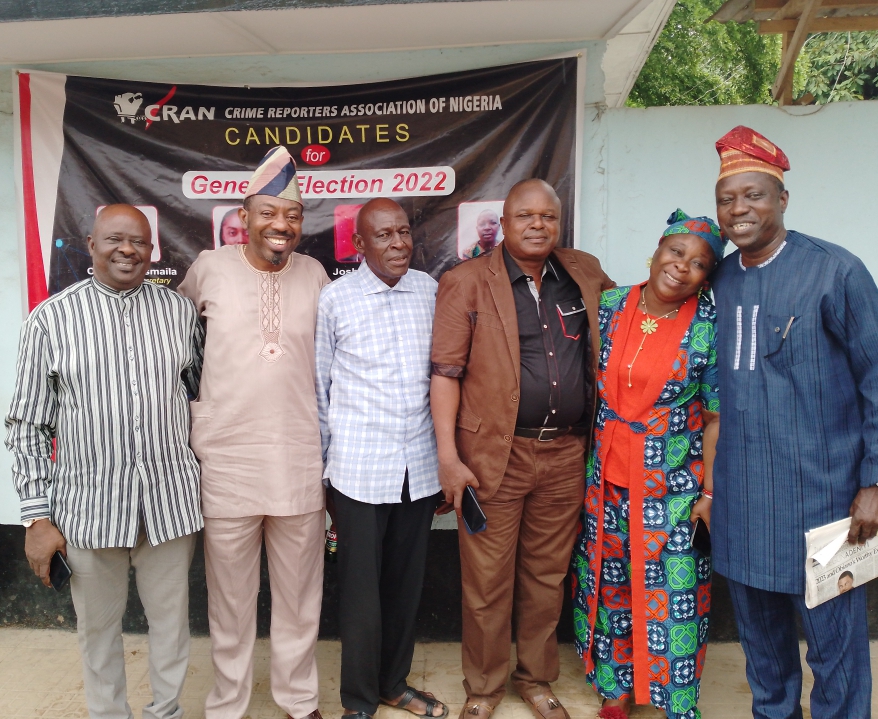 Evelyn Usman of Vanguard Newspaper came second as the Vice President while Adeniran Odufayo, of Radio Nigeria was elected as the General Secretary .Other elected officers are Adaobi Maureen Obiechina of the Nigerian Television Authority as Assistant Secretary, Chiemelie Ezeobi of This Day Newspapers scaled through the hurdle unopposed ,as the Treasurer, Taiwo Jimoh of the New Telegraph was elected as the Public Relations Officer/Auditor ,while Ismaila Oguntade of Leadership newspapers also emerged unopposed as the Financial Secretary .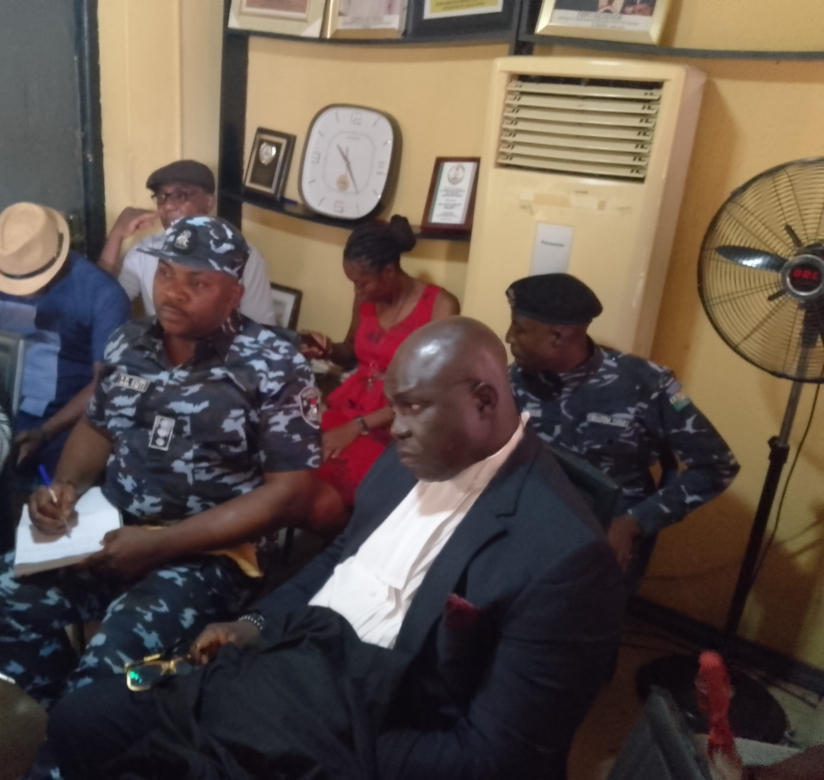 They were sworn in shortly after the election by a legal Practitioner, Yinka Sanni, who counseled the newly elected officers to uphold and defend the Constitution of the Association and perform their duties with integrity.Odita Sunday, the immediate past president urged the newly elected officers to take members welfare very serious.
Earlier, NUJ Chairman, had insisted on the need for elected members to imbibe the spirit of accountability while admonishing beat association members to play politics by the rules, without bitterness and rancour. In his acceptance speech, the new President who promised to run an all inclusive administration,restated his resolve and assured members of the association that he will not disappoint them but urged them to join hands with the new executive in moving the association to a higher pedestal .