Protest In Ikotun,  As Truck Driver Struggling With Touts Collecting Illegal LGA Container Toll, Crushes An Abakilike Man To Death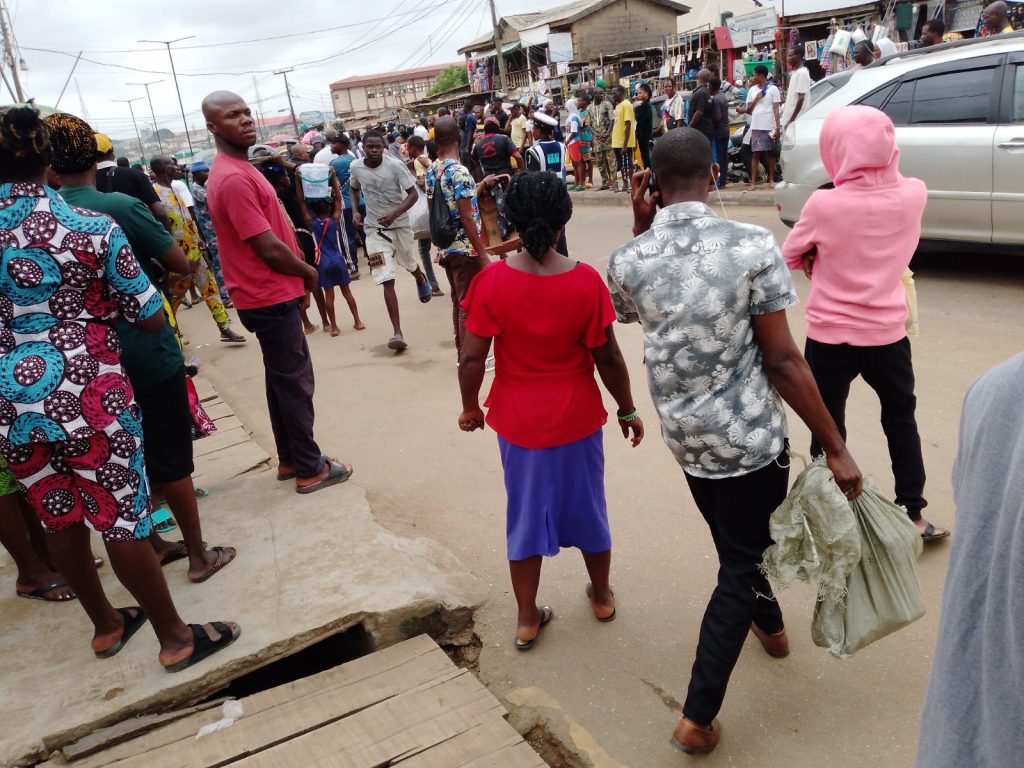 For early police reinforcement, it would have been a total break down of law order yesterday at Ikotun market area, as angry traders, their customers and passersby protested the reckless killing of a young man simply identified to be from Abakilike, Ebonyi State , by a truck driver who allegedly was struggling the control of his vehicle steering with some vicious tout attached to the Ikotun local government Area,who were forcing him to park and pay for their illegal container toll .

The sordid incident which happened few meters away from the Ikotun major round about notorious for traffic grid lock , near the local government headquarters and the Ikotun police Division, attracted larger crowd of sympathizers who protested the recklessness of the driver as well as the unlawful activities of the touts, who they said constantly harass and terrorize articulated vehicles plying the road.
The tragic incident which happened between 3pm and 4pm, caused heavy traffic congestion on the road, as motorists tried to outwit each other unaware of the fatal accident in front.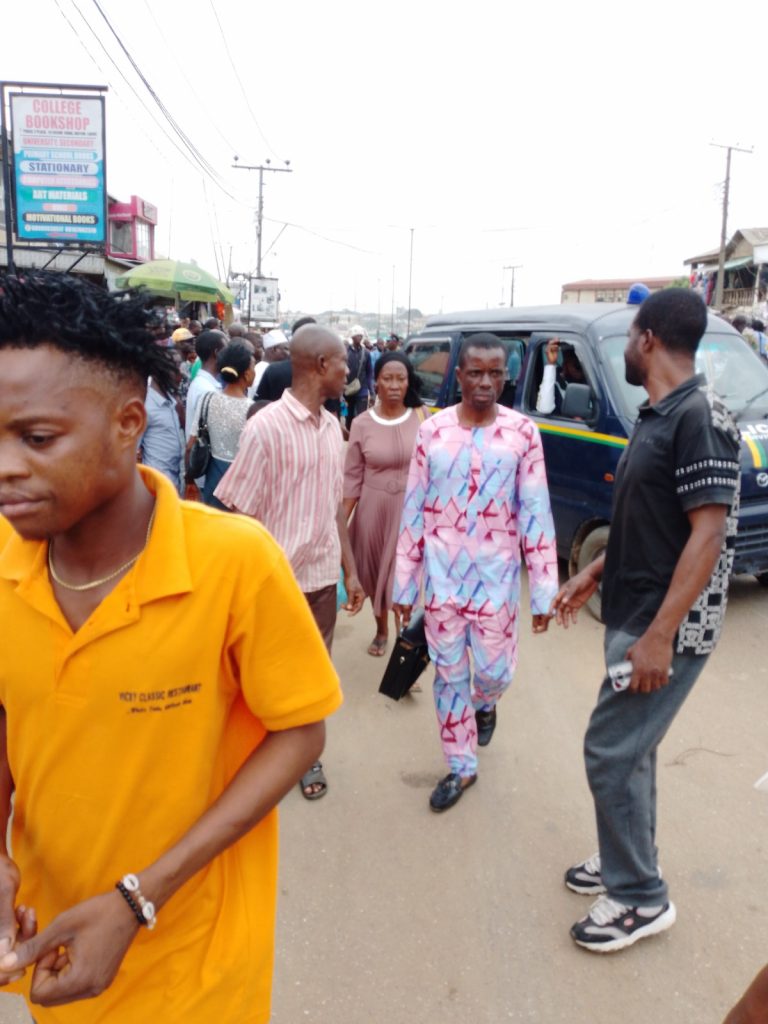 Reports reaching us was that eyes witnesses who identified themselves as Jude, Gbenga and Ndubuisi, reported that the truck which was heading towards the second round about leading to Igando,was waylaid by the touts who jumped on the moving vehicle in a bid to stop.
Realizing that the driver Did not want to Stop and park, some of the touts carrying long logs of woods and Sticks, rushed the driver from the window and started struggling the trucks steering with him .
It was during the scuffle that the truck was said to have hit, smashed the head of the victim and continued to drag his dead body amidst shouts from traders, their customers, passersby and other motorists .
Unconfirmed account had it that the young man had two ear piece plugged in his ears which made it difficult for him to hear the danger alerts and shouts from other road users.
At the accident scene, it was noticed that much blood spilled around the very portion of the road, as police men came and evacuated the corpse in a small " korokpe" bus painted in police colours .
Efforts to get the reaction of the local government chairman or his public relations officer proved abortive as at the time of going to press.