PROTECTING CIVIC SPACE IS A COLLECTIVE RESPONSIBILITY —– Says WSCIJ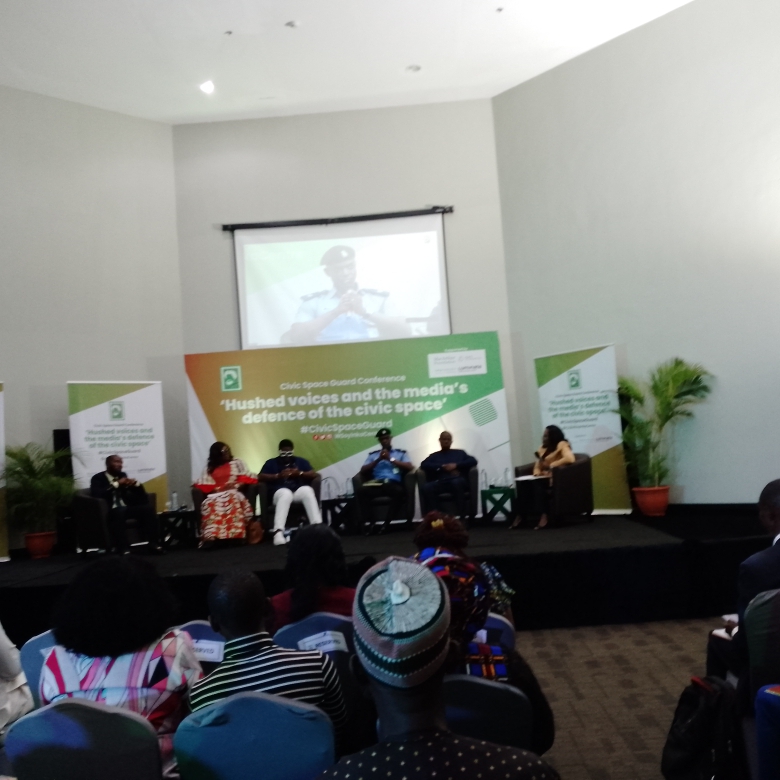 The  Wole Soyinka Center  For Investigative Journalism,( WSCIJ), has enjoined Nigerian citizens to embrace the concept of protecting the Civic Space.        

WSCIJ, at its recent Civic Space Guard Conference tagged ' Hushed Voices and the Media's Defence of the Civic Space' ,  noted that the protection of the Civic Space should be a collective efforts.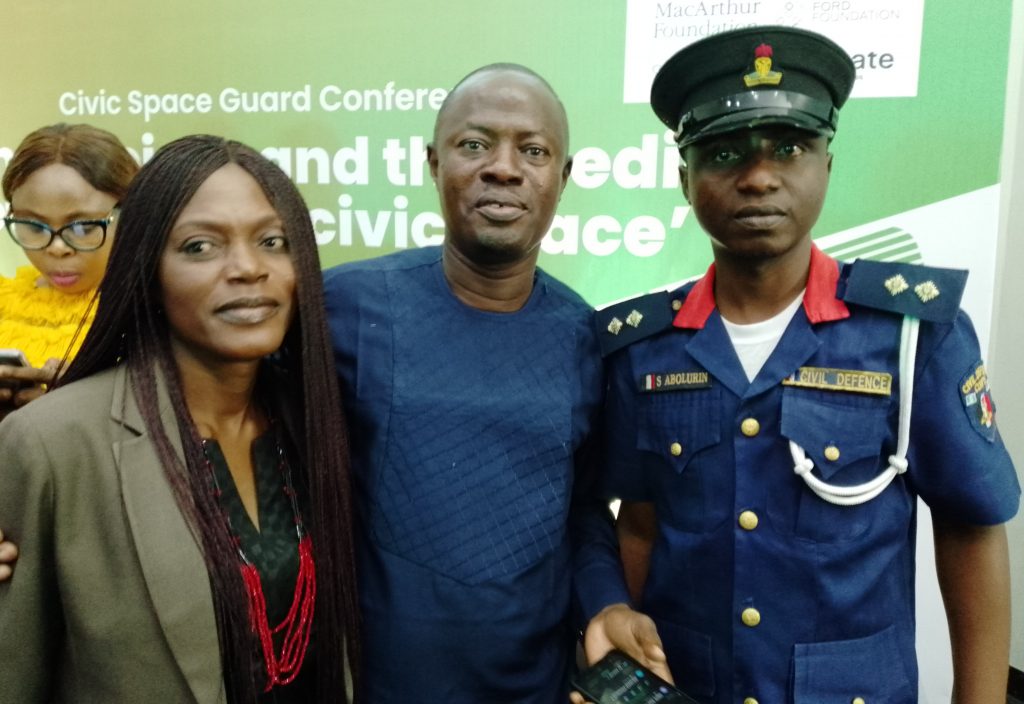 Speaking at a one day interactive conference held on Thursday, April 28, 2022, at Providence Hotel, Ikeja, Lagos, Nigeria, WSCIJ  Program Manager, Juliana Francis, while giving her vote of thanks to the participants, said that the role of protecting the Civic Space is the Collective Responsibility of all citizens.                        
Earlier, WSCIJ  Executive Director, Motunrayo Alaka, had stated that a vibrant civic space is compulsory for democracy to thrive .                                             
Contending that the role of the media, along with other custodians of the rule of Law , must be a duty to speak out when there is an attempt to repress or suppress the people,  Alaka stated thus :                 
 "'Denying rights to freedom of expression is detrimental to the growth of any society. However, we often find those who hold power in trust get jittery about the checks and balances a rubust civic space guarantee.Hence, those in authority often  work to Hushed Voices that disagree" .   
 Arguing on the basis that the media is chief among institution and those that holds authority accountable, Alaka opined that  Journalists and media houses  have become a premeditated targets of actions that restricts freedom of expression despite the several laws that uphold fundamental human rights.                      
In his contribution, a fiery Human Right lawyer based in Lagos, Inibehe  Effiong, dwelt on the illegality of disrupting  peaceful protest in Nigeria, arguing that Police and other  security operatives are not constitutionally empowered to disrupt protests in the country.
Effiong, who was one of the panelists at conference , stated that "The police, the military and other security Agencies, does not have the power to prevent, interrupt or to disrupt protests under the toga of national security, or  the pretext of intelligence reports."
 Other panelists who contributed in the conversation included the Lagos State Police Public Relations Officer (PPRO) Benjamin Hundeyin,  Executive Director, Spaces for Change,  Victoria Ibezim-Ohaeri, Akinrinade Olukunle, a Journalist with The Nation Newspaper,  Entertainer,  Debo Adebayo,aka Mr Macaroni and Bukola Samuel-Wemimo of Channels Television, who was the moderator.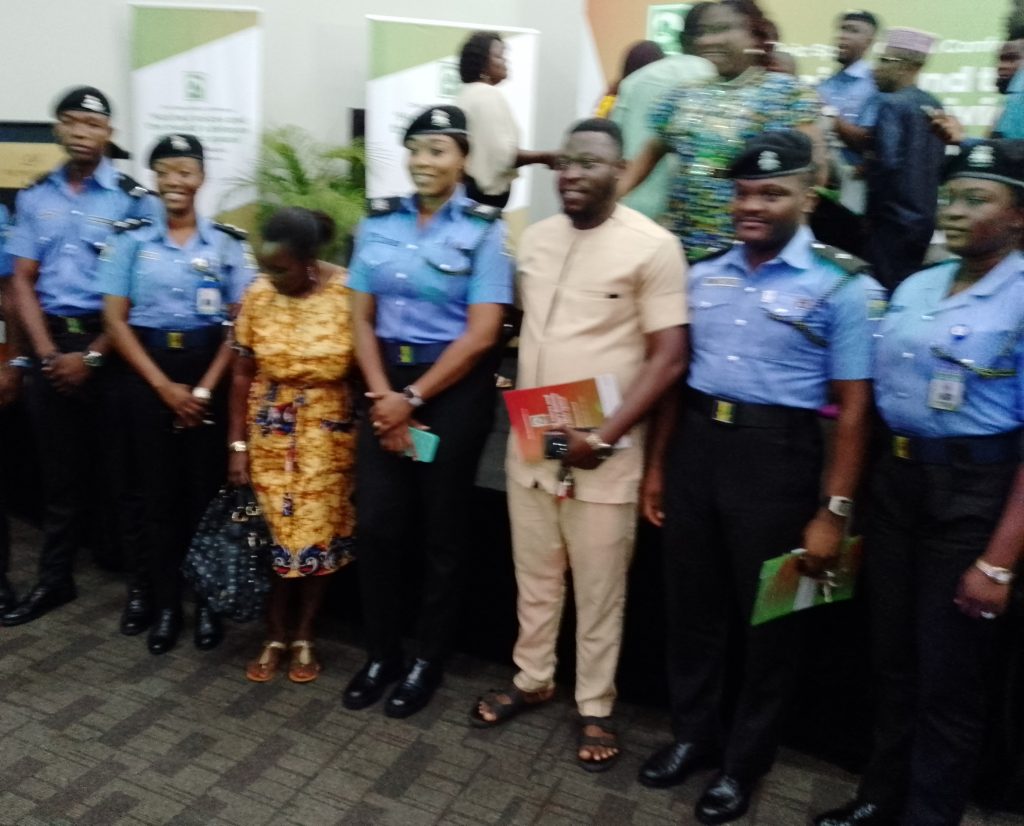 Some of the panelists regretted the inactivity in the civic spaces in the country.                                                             
Which  Ibezim-Ohaeri attributed  to  Nigerian government style of copying bad practices from other countries.
Ohaeri , pointed that most suppression cases were attacks on press freedom, adding that journalists were targeted due to the media's vast audience.
"The civic space all over the world is shrinking. One thing that you will notice is that there is a lot of copy and paste of bad practices happening all over the world," she said.
She also noted that governments were thirsty for more power and as a result are hiding behind the façade of national interests to clamp down on freedom of expression.
"This mantra that they call national security or national interest, it is the most popular that is used to justify crackdown on the civic space. Once they put anything under that mantra of security, whatever – no matter how legitimate – they can suppress it," she said.
Emphasizing with the #EndSARS protests, she added, "What is happening in the country is that anything can be stretched to rope security dynamics into it. Look at the #EndSARS. The protesters were charged with terrorism financing. That is another way of overstretching issues that have nothing to do with security and roping it in," she said.
Adebayo in his own contribution, confirmed that the civic space was shrinking despite Nigeria being a democracy.
"Nothing has changed because we do not enjoy our basic human rights. There are fundamental human rights that the current government – not just this one, the ones that have been there before – continually step on," he said.
Also referring to the #EndSARS protests of 2020, Adebayo was said that he was arrested, detained and brutalized in police cell, said the government had violated the rights of several Nigerians.
Contributing, the Image Maker of the Nigeria Security and Civil Defense Corps ,NSCDC, Lagos command, Assistant Superintendent Of Corps, ASC1) Abolurin Oluwaseun Olumide, urged on the civil populace to always channel their grievances to appropriate Security Agencies.                                                          
This he said, would avoid needless and avoidable security breaches and economic sabotage by criminal element in the society , who he said often times seize such situations to turn viable and peaceful civic spaces into a criminal hub , in a bid to perpetuate their criminal activities.         
Disputing position of some panelists, Police Image Manager, SP  Hundeyin disagreed, saying that while the civic space in Nigeria had opened up after military rule, it was probably not free enough.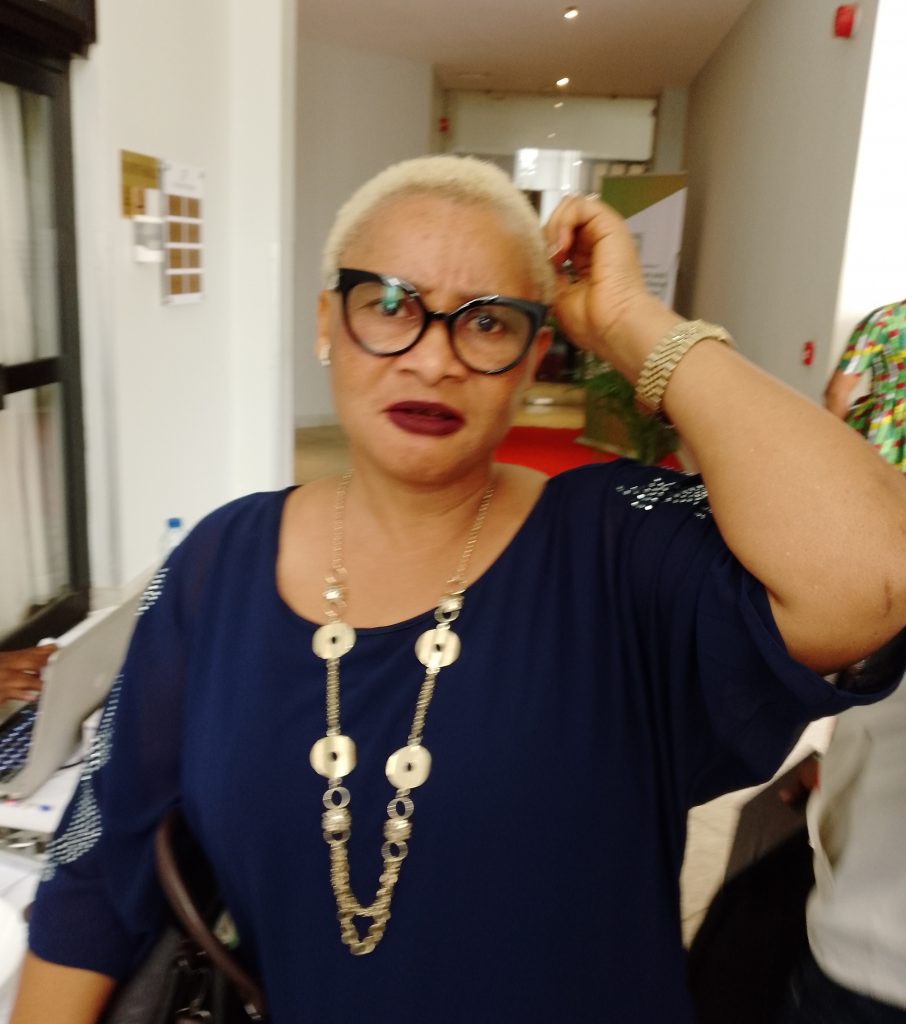 "I believe it has opened more than it used to be. A time there was, this auditorium would have been invaded by the SSS. I'm not bringing up fiction, this used to happen. Even if it wasn't invaded, by the time you are going out, people would be picked up," he said.
Hundeyin, opined that only an insignificant percentage of officers abuses power and engage in police brutality, but it seemed to be magnified due to the large population of policemen in the country.
He was firm to state that protests were often dispersed by police officers acting on reliable intelligence that they could be hijacked.
This Effiong disagreed, saying that disrupting peaceful protests was above the constitutional rights of the police.
The Human Right lawyer narrated how Nigerian President ,Muhammadu Buhari, used the instrument of peaceful protest in 2007, shortly after his then political party, the All Nigerian Peoples Party (ANPP) lost the 2003 presidential election, claiming it was rigged.
According to him, "Then Buhari believed in the right to protest. Were they attacked?. Mr. Femi Falana represented Buhari pro bono in court and the court declared that Nigerians do not require the permit of the police to protest under any circumstance. You do not need the consent of anybody to protest," he said.
Infact, " rather than dispersing protests based on attacks by hoodlums, the role of the police was to ensure that such attacks do not occur", Effiong Said.
Speaking on the clampdown on free speech by governments and security agencies, Akinrinade ,who had earlier given a gory account of Police harassment and brutality in his testament, urged journalists not to relent in doing their jobs while protecting the sanctity of the civic space.
Protesting alleged lop sided constitution of the panelists by the Organizers, which she argued was against the Police, the Illupeju Divisional Police Officer, SP Matilda Umiah Ngbaronye, said that the Police officers have dreams like others. "They want that mansion too. They want their children abroad too. They want quality health for they family too."
"There is more than one lens through which to view a situation. But, you say police officers are held to a higher standard. If so, then necessarily the public is at a lower standard?
"The key is to view both the police and public as human beings. Human emotions and feelings are not dictated by standards or the uniform you wear, they are dictated by circumstance and human experience.
"All people experience tragedy and negative experiences in life, and police officers are no different. Except that in addition to dealing with their own problems they go to work and become part of everyone else's.
"Our negative emotions and circumstances and the ensuing temptation for a negative response are expected to be kept in check for our own well-being, and the well-being of society.
"Restraint, mutual respect and empathy are purely human qualities. When they are ignored, it is not a deviation of a standard, but of our humanity.
"When the things that make us human are the basis of our interaction with others, then the negative narrative that the media and society would have us believe in order to incite us against each other will be defeated. It is easier to be a mindless sheep and much harder to be the shepherd when the wolves are circling"
"Not only am I in support of that sentiment, but I want to broaden it and say that we need to support our gallant police men and women
"First and foremost, we must remember that our police officers are among the first responders; they are always on the front line.
"As police officers, they are servants of the state who took an oath to implement and uphold the laws of the land, in a fair and honest manner. And while they do that, they are ensuring that civilians like you and I can live safely and carry out our business in a safe environment.
"It would also be good for us to remind ourselves that police officers are human beings who have shortcomings and get tired often from overwork.
"Their daily job of fighting crime is a high pressure job and like anyone else, they will experience physical fatigue, stress, and exhaustion, and also fall ill.
"As civilians, we hurt them most when we mistrust them, criticize them incessantly, and don't show them appreciation.
"All of us need to remember, the men and women in uniform are as human as we are" Matilda concluded.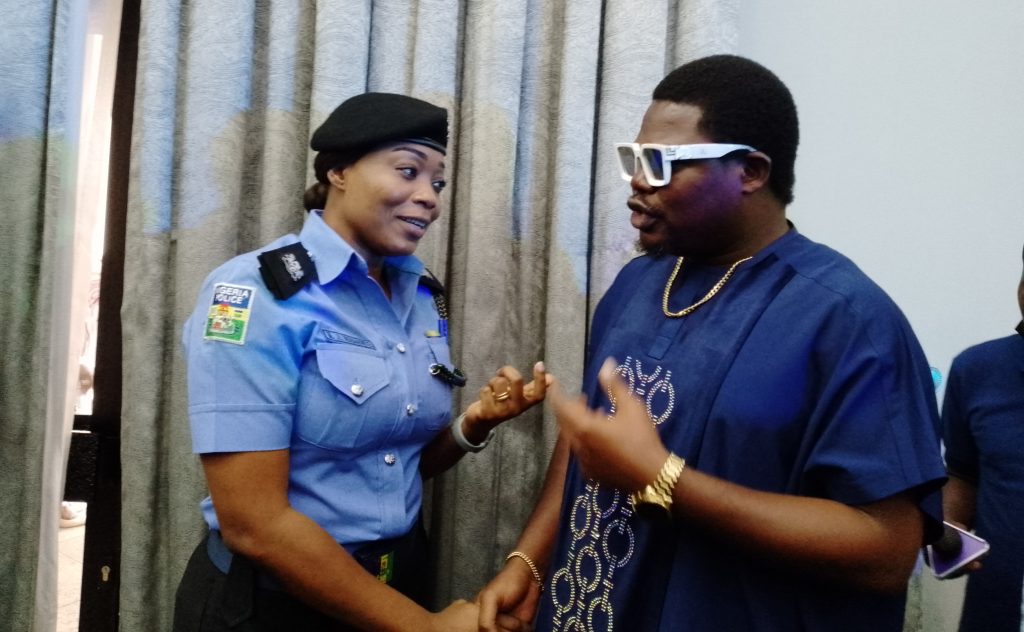 Concluding, Effiong enjoined journalists not be afraid of threats of frivolous court charges by the government and urged heads of media organisations to sue government institutions when their employees are harassed." he said.