Peace Finally Returns To Crisis Torn ASPAMDA Market, As Most Popular Candidate , James Umeji , Jimbest, Takes Over Leadership , After A Landslide Electoral Victory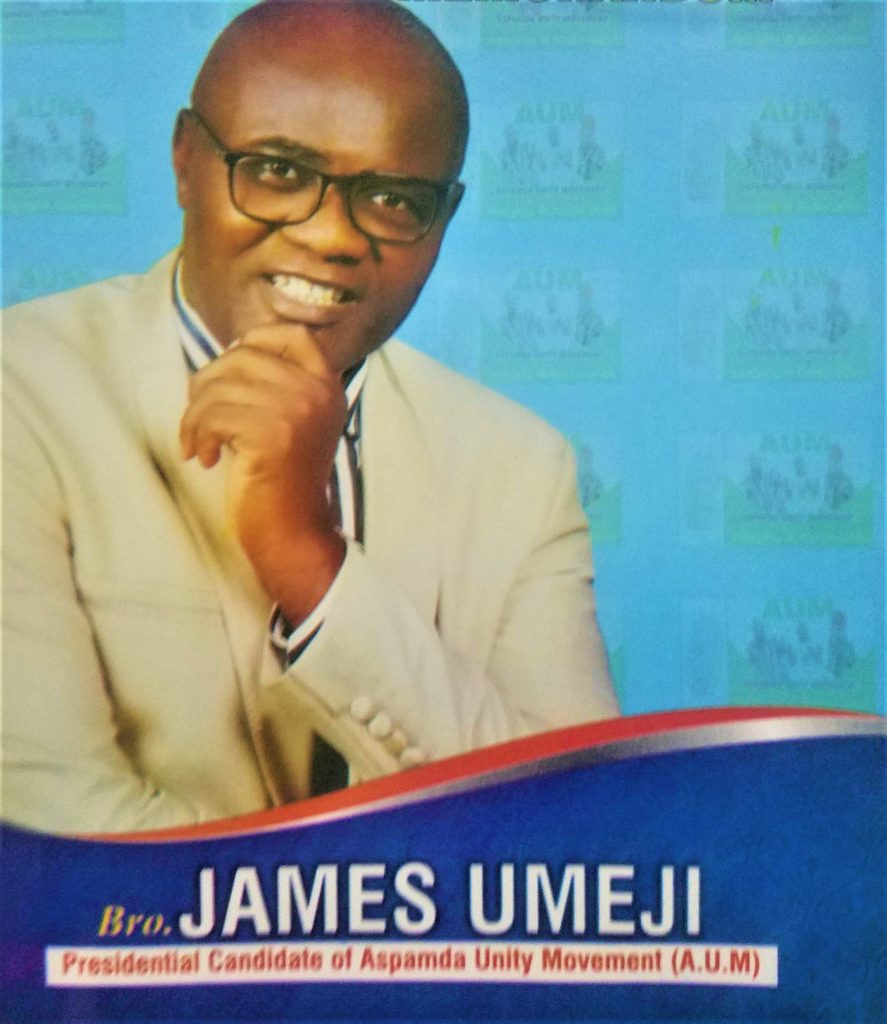 Peace is said to have finally returned to the hitherto crisis ridden Popular International Auto Spare Parts Market in Lagos, known as ASPAMDA.

Thanks to Thursday, December 2nd, 2021, smooth swearing in of a new and popular Leader, Mr.James Umeji, widely known as Bro. JIMBEST, after his landslide victory in an election tagged the most peaceful.
The ultra modern Multi- Billion Naira /dollar Auto Spare Parts And Machinery Dealers Association international Market, was agog yesterday with celebration and jubilation, as majority of the traders and Association members trooped in their numbers to witness the crowded swearing in ceremony and celebrate the return of peace to their business centre, after a leader they said was chosen from the bottom of their heart , in what has been described as the most peaceful and organized election in the chequered history of the market .
It was like a funfair of some sort ,as traders rolled out their drums, gongs and music from live band that was punctuated by an intermittent deafening sound from fireworks.
The change of baton started at about 12 noon with introduction of dignitaries ,special guests , opening prayers and exaltation by a pastor from the Lord Chosen Charismatic Church, which incidentally is Bro. Jimbest place of Worship.
Chairman of the occasion and CEO of Amir Groups ,Chief Cletus Onyemelem , had made a remarkable speech shortly after Igbo traditional Kolanuts were presented by the outgoing Caretaker Committee Chairman and former president of the Market from Ekwulobia area of Anambra State, Chief Anthony Ughagwu.
The Master of Ceremony, Hon. Jasper Onyezor, had directed that same Kolanuts be sent and be blessed by the Lagos State Chapter president of Ohanaeze Ndigbo, Chief Solomon Ogbonnaya Aguene, who prayed for peace, freedom and prosperity of all Igbo sons and daughters trading in the market.
Chief Aguene, reminded the traders of the need to always think home and to remember Igbo land where they come from, in their desires to establish investments.
Chief Ughagwu and ASPMDA General Secretary, Chief Dozie Ezeugo, had in their hand over note , congratulated Jimbest team and their in house AUM political party ,on their victory at the polls and saluted their courage to embark on the task of moving their Association forward to a greater height. According to them, their new Caretaker committee took over the task of organizing the elections in other to rescue and save the Association from total collapse, following the crisis that bedeviled the market union.
In that regard, the committee alerted the incoming Jimbest Administration that all the ASPMDA documents, Fund, vehicles and properties , were withheld and still in the custody of the sacked Governor Sanwo Olu established Caretaker Committee Chairman ,Chief Sunny Igboanuzue and Secretary , Chukwuemeka Chukwueloka , who were relieved of their appointment by the Lagos State Government, for allegedly trying to elongate their tenure beyond the terms given to them and contrary to ASMPDA constitution.
While proffering suggestions to the new Leadership on issues on ground affecting the efficient administration of the market, the Caretaker committee stated thus : " As we urge all the market communities to hand over their accounts and reports to you, we suggest that your new executive should look into issues of night security men and increase their strength ,overhauling of ASPMDA work force, security and severance members, look into issues of Clinic, toilets and other establishments. "
Further asking God to grant the new Leadership wisdom, knowledge and understanding to actualize their vision, the Caretaker Committee enjoined Jimbest to liaise with the Trade Fair Complex Management, to ensure repairs of all out let roads, establishment of alternative exit road, rejig the electricity committee and a refund of over two million, four hundred and fifty thousand naira (N2,450,000,00) incurred by the outgoing Caretaker Committee .
In his acceptance speech, the New president, Bro. James Umeji, glorified God for the historic feat.
He said : " Firstly, I must particularly thank God Almighty, who brought this historic ASPMDA general election to a successful conclusion today despite efforts of the agents of dark forces and some political compradors, who for many years stood against the agitation of ASPMDA members for true democracy ".
Bro. Umeji, as popularly known, expressed appreciation to Governor Babajide Sanwo – Olu and others he said God used to actualize the traders struggle, such as Senator Ifeanyi Uba, Chief Ughagwu, Chief Ezeugo, ASPMDA Independent Electoral Committee headed by Chief Austin Onwuka,Screening Committee headed by Chief Patrick Onyemelukwe, his Political party, ASPMDA Unity Movement, AUM, and other Association Members who he praised for working tirelessly to make the struggle a reality.
Calling all stakeholders to contribute their good ideas to achieve his lofty goals, the new President assured of his commitment to make the market great again, as a mark of his appreciation for the overwhelming majority votes casted in his favor by members and in fulfillment of his electoral promises.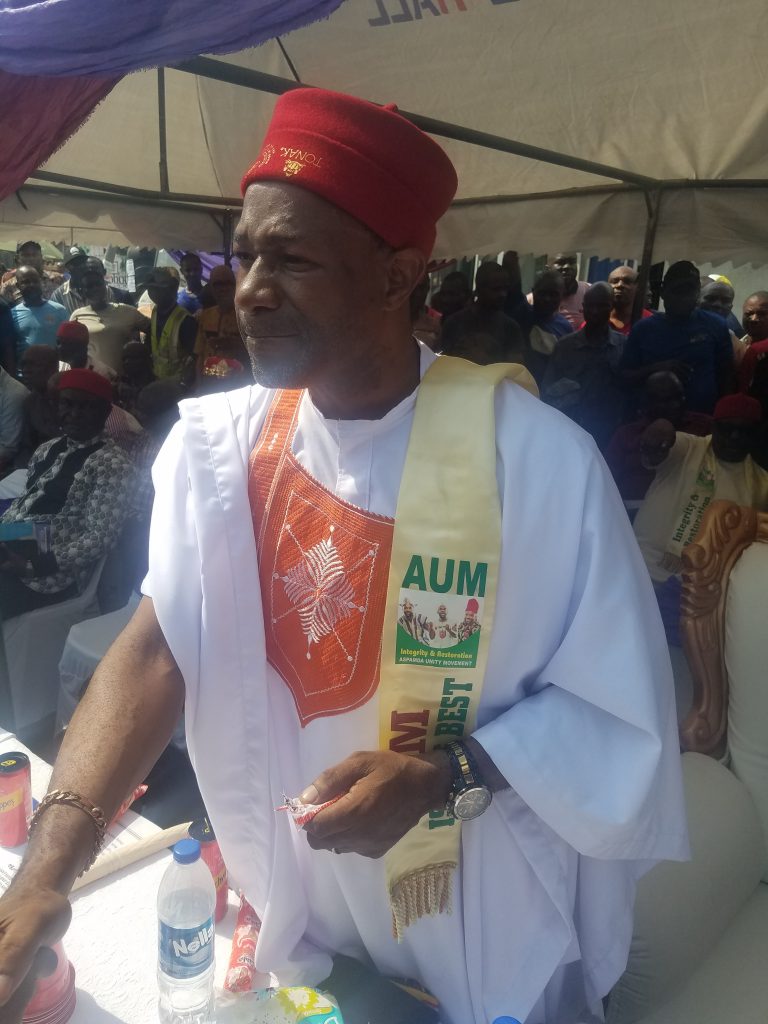 " I will always remember your selfless efforts and trust in me as demonstrated by your overwhelming votes for AUM in just concluded general elections, " he said.
Dedicating the struggle and his victory at the polls to his late wife, Sister Stella Umeji, known as Chibest, who he regretted died shortly before the election but for many years stood firmly by him throughout the struggle, Jimbest assured that his administration was ready to prove its worth in office.
Reaffirming his campaign promise to stop the hitherto imposition of extra taxes on traders , Jimbest said : " I, at the risk of repetition, want to state clearly here and now that everything being equal, with the windfall from ASPMDA Hall 2, my administration will run the affairs of the Association with the money without demanding for the extra revenue taxation from lockup shops and offices during our tenure of four years in the office ".
Promising to implement all democratic principles anchored on placing expertise above other considerations, Jimbest also said : " Under my leadership, nobody will be denied of his or her rights. Our party mantras of 'Integrity and Restoration ',will be our guide .The unity of ASPMDA members would be prioritized above political leaning ".
The new President emerged as winner of the highly contested election, after his landslide victory, by pulling 2,903 votes, over 1000 votes, to defeat Chief Ngozi Emechebe of ACC party, Chief Nonso Okafor of ADM and Chief Okwudili Chukwuma of APF.
It would be recalled that the ASPMDA international Market established and dominated by Igbo traders from the South- East geographical area of Nigeria , has been enmeshed in crisis, escalated by leadership tussles spanning over several years now .
At the immediate center of the crisis was Chief Daniel Oforkansi led administration, whose alleged inability to conduct an election at the end of his tenure, led to the appointment of Chief Sunny Igboanuzue led Caretaker Committee by the Lagos State Governor.
Chief Oforkansi from Agulu area of Anambra State, some traders argued, was alleged to have been disgracefully sent out of office , after he was dragged to a High court by some traders who obtained ruling against him.
However, Oforkansi's appeal against the Ruling of the High Court was said to have been thrown out, as the Appealiate court upheld the earlier Judgment.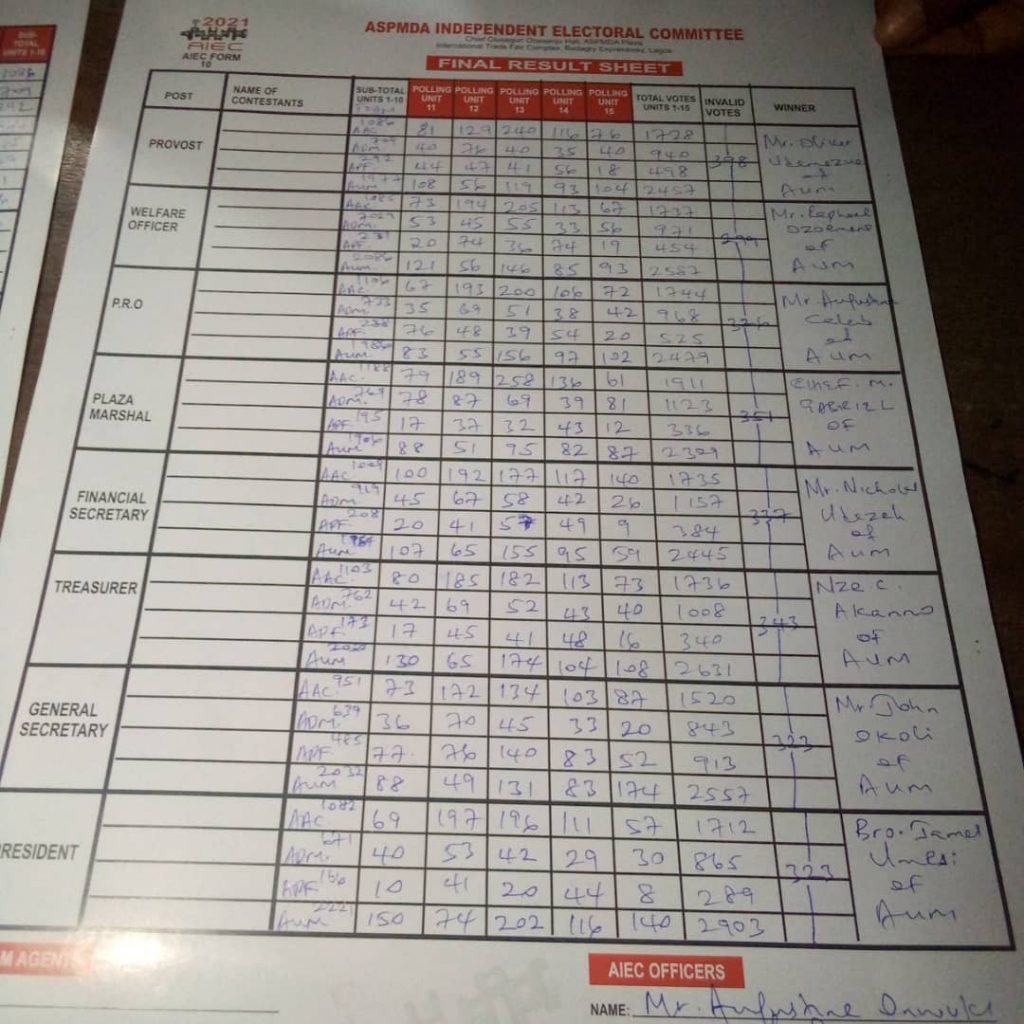 Chief Igboanuzue from Oraifite area of Anambra State, on his own part , was also alleged to have attempted to elongate his stay in office contrary to ASPMDA Constitutional principles and terms of reference given by Governor Sanwo-olu, which led to his sack and dissolution of his committee.
Following his alleged disgraceful sack , Chief Sunny Igboanuzue was said to have challenged his sack and got an order from a Federal High Court, purportedly restoring his administration back to office, but his attempt to enforce the order led to the aggrieved traders attacking him and CEO of Sunnex Ltd, Chief Sunday Ohanazoeze, an ex – ASPMDA President from Okija area of Anambra State, pelting them with sachet water ,before Chief Igboanuzue was whisked away in black Maria, thereby saving his life from the angry Mobs.
Besides, Some traders had accused Chief Igboanuzue of highheadness, selfishness, arrogance and corruption, which he allegedly committed through his empowerment program, insensitive taxes and other administrative lapses.
Beyond issues above, the alleged dominance of the market leadership by traders from Nnewi area and their political arms twisting, orchestrated by their political god fathers outside the market, was the breaking point that fanned the embers of bitterness amongst traders, thereby setting Nnewi power bloc against other Igbo traders.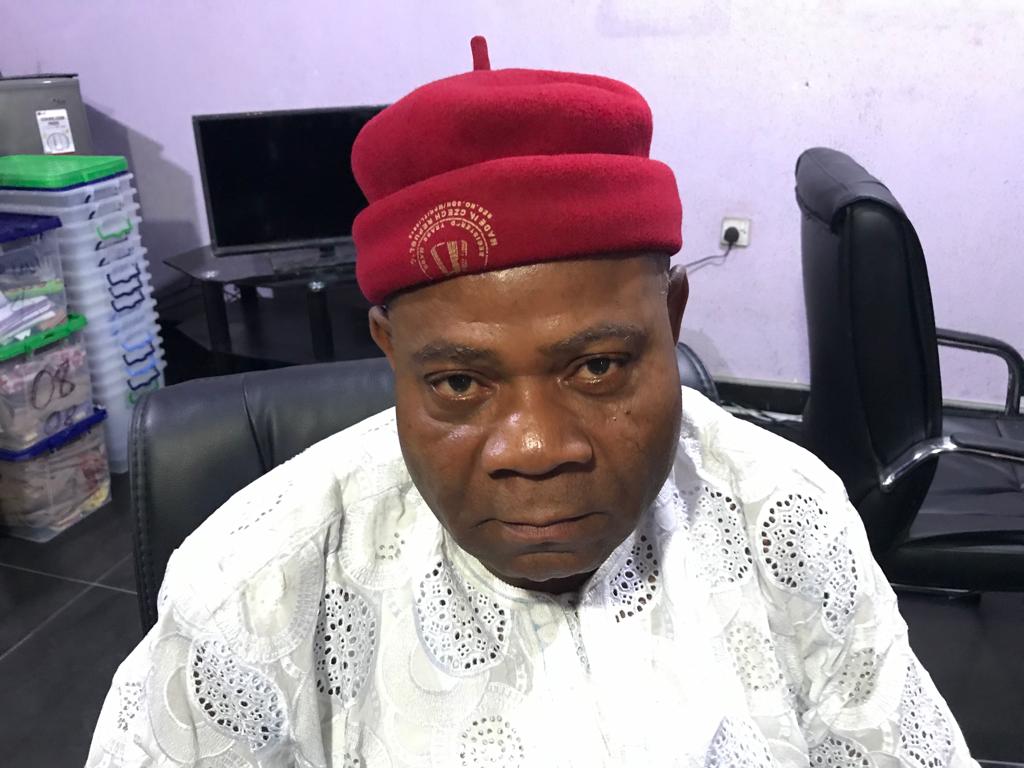 The last straw that broke the camel's back, our investigation revealed, was the alleged unconfirmed statement attributed to Nnewi traders "that ASPMDA Market Leadership was their birth right as other Igbo traders in the market were slaves".
This trouble ridden statement appeared credible, considering that Nnewi traders are top on the list of past market leaders starting from their former President , Chief Charles Okeke, known as Ages ,whose leadership relocated the market from Idumota, Lagos Island , to the trade Fair Complex, in an epic collaboration with M.I . Okoro Surveyors years back and handed over to his brother, Chief Johnson Ofortube from Nnewi.
A peep into the leadership list shows that Chief Okeke from Nnewi handed power to Chief Ofortube from same Nnewi, who transferred the baton of leadership to Chief Ohanazoeze from Okija, from him power moved to Chief Ughagwu from Ekwulobia, who handed over power to Chief Oforkansi from Agulu, who could not conduct election before he was booted out of office by court, thereby making way for the Caretaker Committee Chairmanship of Chief Igboanuzue, who also suffered similar fate as Oforkansi. It was Ughagwu's led Caretaker Committee that conducted the election Oforkansi could not and handed power to Bro. Umeji, Jimbest.
Indeed ,Chief Igboanuzue , was also said to have battled this same Nnewi political Force with his Abuja based God fathers, but because he was said to have fought alone without the support of the aggrieved traders, he lost out in all the fronts.
All efforts in the past to get Chief Igboanuzue comments through telephone calls, WhatsApp and text messages were not responded to.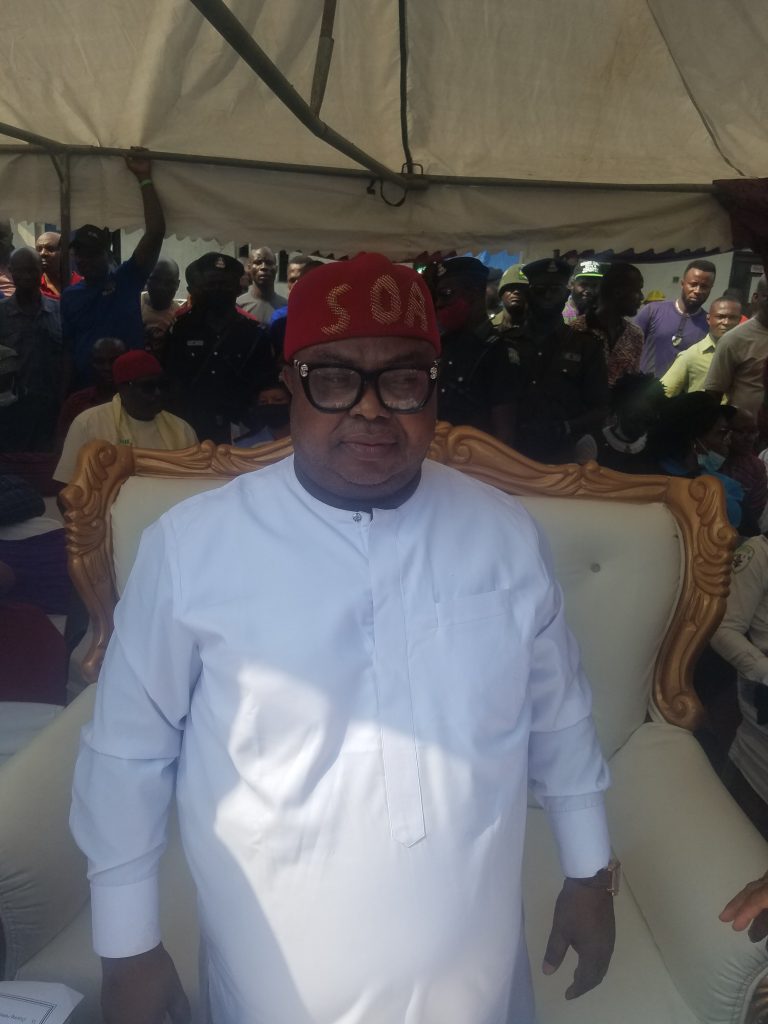 It was also this alleged obnoxious Nnewi dominance statement that was said to have pitched the other entire Igbo traders against Nnewi traders and led to the enhanced agitation and struggle for liberation , culminating into the election of President Jimbest, an Orukwu Man ,from idenmili local Government Area of Anambra State.
Now, with peace returning to the market, the issue begging for answers is what will happen to chief Sunny Igboanuzue and his Federal High Court Suit and court order .
Some Stakeholders fear that the battle may be far from being over , as the war of wit is now between Lagos State Government, Federal High court, chief Igboanuzue and his alleged godfathers and Sponsors ,as the battle is shifting from the market to court.