Over Three Persons Feared Dead, 50 Sustain gun shots wounds, Many Injured, As Miscreants Unleash Terror At Alaba International Market Lagos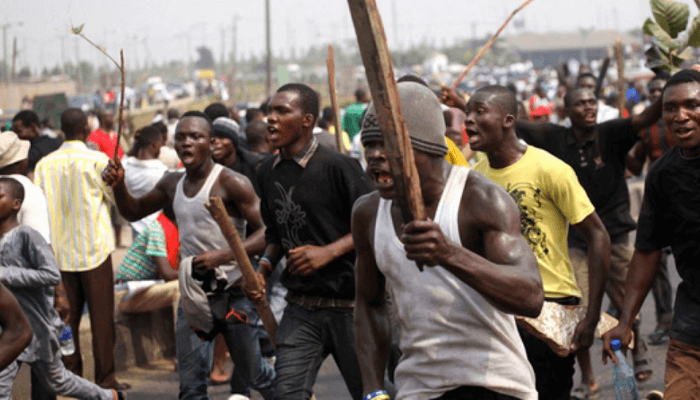 Over three persons were reported dead today, more than 50 others were  said to have sustained gun shots wounds and many more had  varying degrees of injuries  at the popular multi billion naira Alaba International Market Lagos,  when a group of social Miscreants also known as Agberos in local parlance, Unleashed terror on defenceless traders   .                                                                                             
Reliable sources at the market told our correspondent that the Miscreants were agitating the traders resistance of their plan to establish their illegal toll collection park inside the market .                        
" As you can see that the whole market is boiling and we have to close our  shops to avoid looting, "  the source said. 
A  trader at the Fancy and furniture section, who identified himself as Pankadi, Stated thus : "Our market Association leadership told them that the traders don't want agbero or touting activities in the area, because it is an international market , but they refused and started their illegality . So, yesterday all taskforce units chased the agberos  out , only for them to reinforce this morning, wielding pump action shotguns and other weapons to force themselves on us."                                                                             
 The aggrieved trader who accused a section of the Agberos loyal to the newly installed Oba of Iba, known as Jaffo, for being behind the terror attacks, said about three persons were killed, over 50 hospitalized for gun shots wounds, while many traders and customers sustained various degrees of injuries .                                                                                                   
Efforts to confirm from the market leadership proved abortive as Calls to the Chairman was not taken as at the time of going to press