Onicha -Ugbo Youths Commends Law Maker Over Job Creation Opportunities In Federal Institution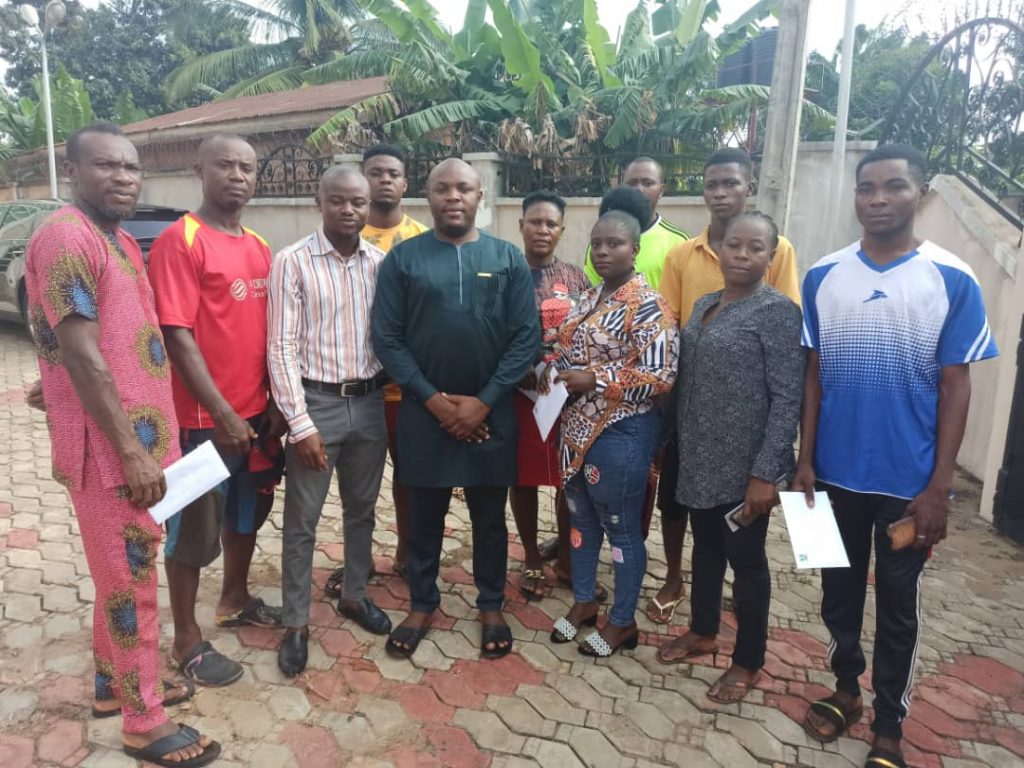 In appreciation of promises fulfilled,  Youths of Onicha-Ugbo, Aniocha North Local Government Area of Delta State, are full of praises for one of their dynamic Representatives , Hon. Azike Collins , who they commended for reducing the number of unemployed young men and women in the community.         

  It was learnt that the Youths are full of excitement as lawmaker representing their ward, Hon  Collins, made possible the  employment of some of their own into a federal institution.                                         
President of the town's youth council, Franklyn Nweike Okoh,  who broke the news on the community's online platform was full of excitement over the development.
According to him: "On Sunday, April 17, 2022 (Easter Sunday) will remain remarkable in the lives of Onicha Ugbo young men and women. They were blessed and handed over their appointment letters to resume work at a federal government establishment.

 Azike is the Councilor representing Ward 15, Onicha Ugbo.
  "The role of the councilor is a legislative one. Their role is to make laws for the local government area, similar to what the House of Assembly members do at state level and Azike and Chiedu Nwaghodoh have done it so well that they deserves our accolades." A prominent member of the community said.                 
It would be recalled that Councilor representing Ward 2 in Onicha-Ugbo, Hon Chiedu Nwaghodoh had distributed free school uniforms and books to school pupils within his Ward 2 constituency area of responsibility.                                                                       
The uniforms were distributed to the pupils under his supervision. Parents of the pupils were full of joy and prayers for Nwaghodoh, whom they had described as a politician with God-fearing spirit.
Nwaghodoh, a former youth leader in the community had pledged to sew and distribute school uniforms to schools within his constituency, a promise he has now lived to fulfill.