NOTORIOUS ARMED ROBBERY GANG IN DISARRAY, AS IRT APPREHEND SIX MEMBERS OF THE SYNDICATE IN SOUTH-WEST.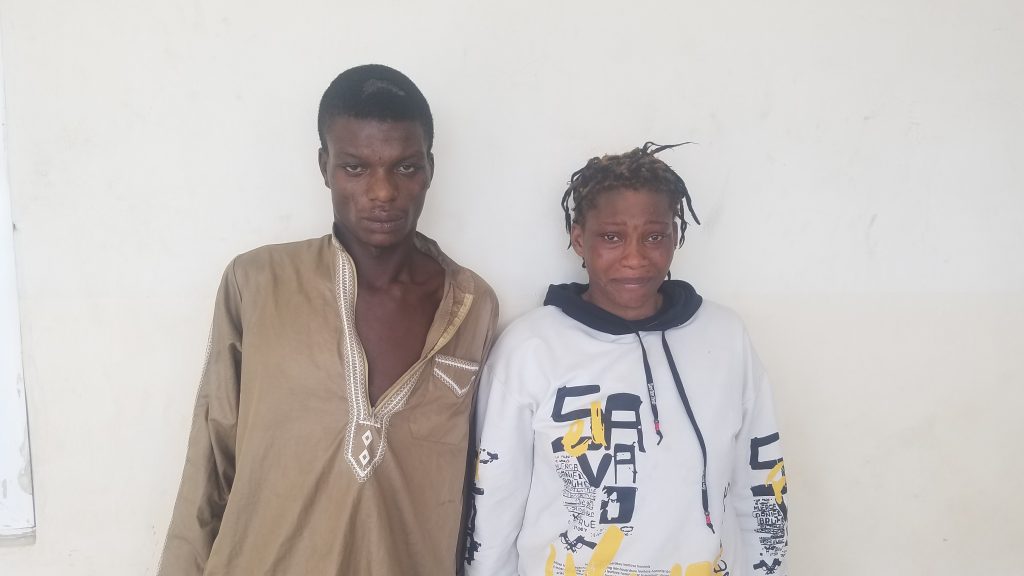 A sting operation carried out by Police Operatives attached to DCP Abba Kyari led Inspector – General of Police  Response Team  (IRT), has demystified  the invincibility of a notorious armed Robbery bandits, that had hitherto terrorized some parts of South – West Geo – Political Zone of the country

The  gang reputed to possess the ability of carrying out three robbery operations at  different locations in a day , unhindered , has been put in disarray, after  IRT Operatives in Lagos, Supervised  by Superintendent of Police,  SP Joel Igbinazaka Ugowe , through an intelligence led operations , nabbed six members of the gang.                                       
It was learnt that after the news concerning arrest of six  members of his syndicate and one receiver, who is his   girl friends , filtered into his ears, the notorious leader of the gang identified as Tolu Abiodun , escaped with some remaining members and has been declared wanted by IRT authorities.                                                                               
Following this feat by IRT, some residents in  Gbagada,  Agege, Meiran, Abule Egba,  Bariga  and  Dalemo areas , who spoke to our Correspondent  , said that they can now sleep with their two eyes closed.                                                     
Our investigation revealed that following a complaint by a victim of the gang ( Names withheld), who was robbed of his Ford vehicle , IRT Detectives swung into action and arrested some of the robbers and recovered  more cars , including a Camry car earlier dispossessed from victims .                                                                             
According to one of our reliable sources,  it  was while IRT detectives  expanded their investigation and intelligence networks,  that they nabbed Barakat Usman, a  female receiver and girlfriend to the  gang leader , recovered iPhone stolen from a victim they killed,   3 cars, Matchets charms and six  operational pistols belonging to the gang.                  
One of the armed robbers,  who identified himself as a  25 years old  Owolabi  Bayo, from itako, Abeokuta, Ogun State, said that he was recently released from  prison by court on May 3rd, 2021,  after incarceration , narrated his story        
"I was residing at Moshalashi road , Egan,  igando, Lagos,  where I was learning  motorcycle mechanics  before I joined  robbery  gang . iam the third child  in a  family of three children, two male and one girl. My parents are alive residing in the village but they don't know that i am an armed robber.        
" I now regret being an armed robber, which I started  in 2015, and was later sent to prison over a robbery incident. on may 3rd, 2021, I was released by court and I immediately rejoined an armed Robbery gang led by Tolu Abiodun, who is at large now.I have participated in three robberies since I was released , where we killed two security men and at Ipaja, we killed the owner of the  iPhone  found  with Barakat Usman, girl friend of our leader. we also stole three cars,  gold and other valuables from a land lord we robbed. "                                                     
"Some of our gang members arrested are  ; Adams, Sandako, Elija and others."  Narrating her own story,  21 years old Barakat  Usman ,  alleged receiver  and mistress of the gang leader ,while in an uncontrollable tears stated thus :  " I am staying with  my mother at meiran area of Lagos, while my father resides at Kola area because my parents are no longer living together . I dropped out of secondary school and i have a child out of wedlock. I started selling clothes  at Okekoto area, Agege,  Lagos, where I met Tolu Abiodun,  through one of my girlfriends two years ago, but didn't initially know that he is an armed robber. I was even the person giving him money then."                                                 
 " About March,  2020, Tolu gave me N150,000 to pay for an accommodation for him and it was in the course of our relationship that someone informed me that he is an armed robber but I didn't quite believe until I picked up a live cartridge in his pocket at Adex hotel  , Agege, Lagos . Because I don't know what it is , I asked him and he reacted angrily and ever since that day I became afraid but couldn't stop the relationship because I was afraid for my life. "       
"Though I had left clothes business and started selling drinks elsewhere ,  but I was still visiting Tolu and spending some days with him,  though he has three other women,  two bearing same name  Remi and one other I can't remember her name  , all of them had a child each for him ." 
"It was about May 20th that I was arrested by IRT in my hotel room at Happy Crown hotel,  Meiran, Lagos and brought here with the iPhone12  Tolu sent to me through one of his friend. My father has visited me here and I told him that I knew that Tolu was an armed robber.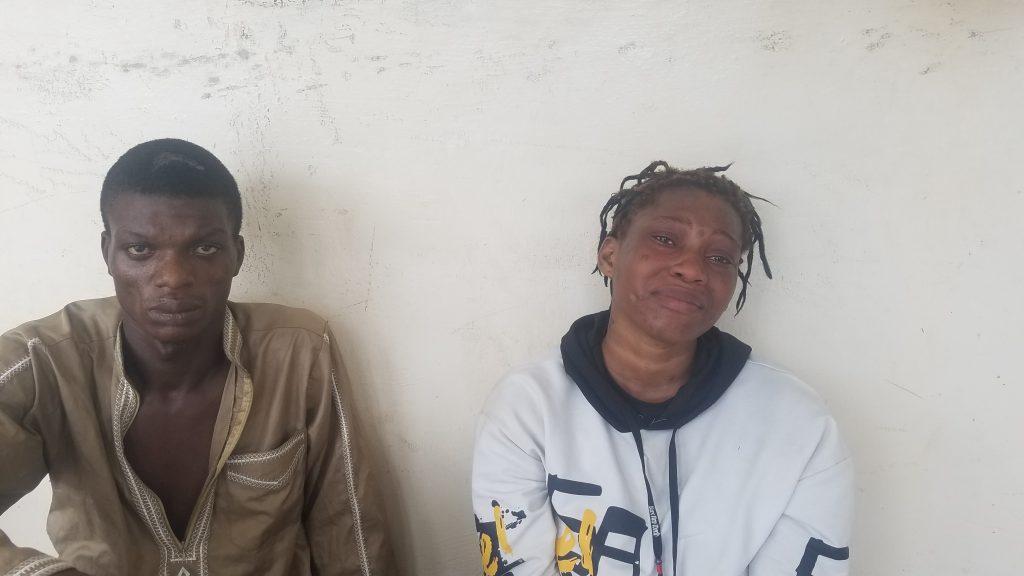 she continued : " I regretted the first time I met him and the worst thing is that I didn't gain anything. I will advise  all young girls out there to avoid any relationship with touts,  they should watch and look well before befriending any guy. They should make enquiries about the person," She  concluded.