Nigerians Condemn Gruesome Murder Of Deborah Samuel Yakubu by Suspected Blood Thirsty Muslim Fanatics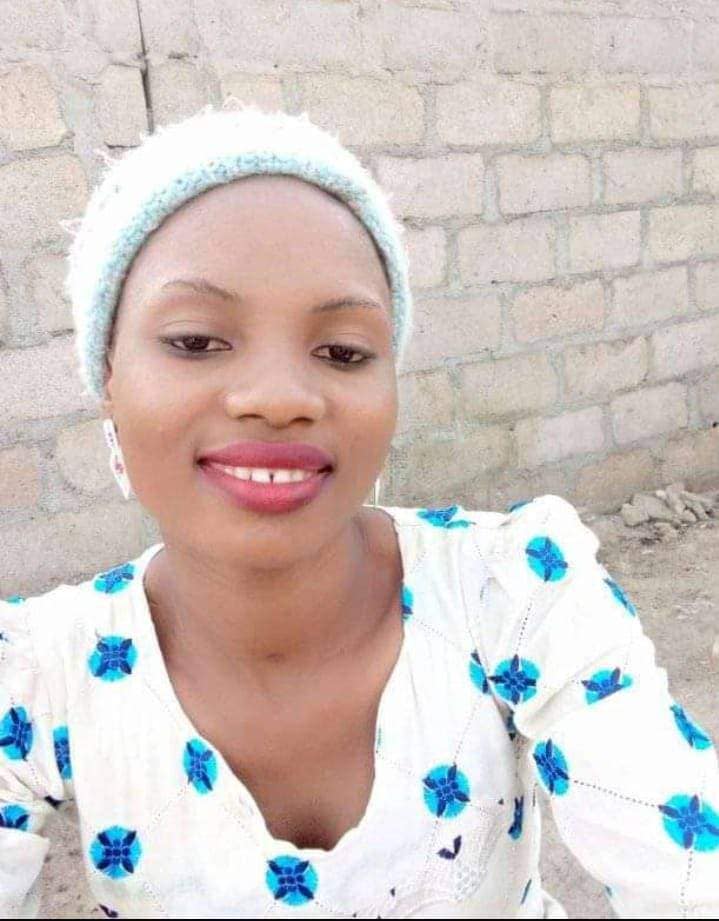 Criticisms and condemnation have continued to trail the cold bloody murder of a female student of the Shehu Shagari College of Education, Sokoto.Late Deborah Samuel was brutally stoned and burnt to death after she was accused of allegedly insulting Prophet Muhammad in an online platform, which elucidated an argument with some Muslim fundamentalist students.Since the dastardly act, Many Nigerians have voiced out their anger and disagreement over the unjustified killing. Presidential Aspirant of the People's Democratic party, PDP, Atiku Abubakar, in an earlier tweet that he later deleated, after he received Criticisms from some of his Muslim fundamentalist brothers, who threatened not to vote for him over his position, condemned the murder and said " There can not be a justification for such gruesome murder.

Deborah was murdered and all those behind her death must be brought to justice.my condolences to her Also speaking through a statement on Friday May 12, the Catholic Bishop of Sokoto Diocese, Bishop Mathew Kukah, called for calm over the incident, saying it had nothing to do with religion.
"I have just received with deep shock the news of the tragedy that occurred in the Shehu Shagari College of Education, Sokoto, leading to the gruesome murder of Ms Deborah Yakubu, a 200 level Home Economics student today," the Bishop stated."We condemn this incident in the strongest terms and call on the authorities to investigate this tragedy and ensure that all the culprits are brought to book.
The only obligation that is owed her immediate family, her fellow students and the school authorities is the assurance that those who are guilty of this inhuman act, no matter their motivation, are punished according to our extant laws of the land,This has nothing to do with religion. Christians have lived peacefully with their Muslim neighbours here in Sokoto over the years.
"This matter must be treated as a criminal act and the law must take its cause. This has nothing to do with religion. Christians have lived peacefully with their Muslim neighbours here in Sokoto over the years. This matter must be treated as a criminal act and the law must take its cause.
Other Nigerian citizens, mostly Muslims condemned the act and called for Justice for Deborah.Noting that they are Muslims and the criminal act is not the teaching of their Prophet.
" We are sad because of this disheartening killing of Deborah over religious blasphemy. we are in a society where people get away with everything.
In Islam there is a process to be taken before somebody is stoned, you can't just kill somebody like that.where is their conscience, what is happening to our society, where did humanity go to.what is happening to Nigeria.
where did love go to.Iam a Muslim and do not support such.For crying out loud when will these things stop.Love is the first religion, where did love go to".
While canvassing for capital punishment to the killers of Deborah, other Muslims who condemned the act regretted that in the year 2022, students of higher institution could perpetuate sure crime.
"Religion is not madness, they are stupid and have ruined their life here on earth and beyond.who are they to fight for God? Iam a Muslim and this is wrong and contrary to Islamic teaching.Enough is enough for this kind of evil in the society , " Ibrahim Musa lamented.
However, police said that they have arrested two persons in connection with the killing of Deborah.
According to the Sokoto State Police Public Relations Officer, Sanusi Abubakar, Deborah, a level two Student, was accused of making a social media post that blasphemed prophet Muhammad.
It was learnt that the rampaging Muslim Fanatic students, forcefully removed her from the security room where she was hidden by the school authorities, stoned and burnt her and the building.
Viral Videos in the social media show students stoning and hitting the motionless body of the victim draped in red attire, while some footage captured a raging fire as one of the killers faced the camera, claiming that he killed and burnt her as he brandishes a match box.
Abubakar, said that the school has been shut down with additional police personnel deployed to the area, even as the school authority immediately closed the school and directed the students to vacate the campus. Following public out cry, Sokoto State government has indicated that it would investigate the crime with assurance of bringing the perpetuators to book.