NIGERIAN NAVY COUNTERS FRAUDULENT ONLINE PUBLICATION, URGES PUBLIC TO DISREGARD FAKE "RESCHEDULED" DATE FOR 2022 RECRUITMENT APTITUDE TEST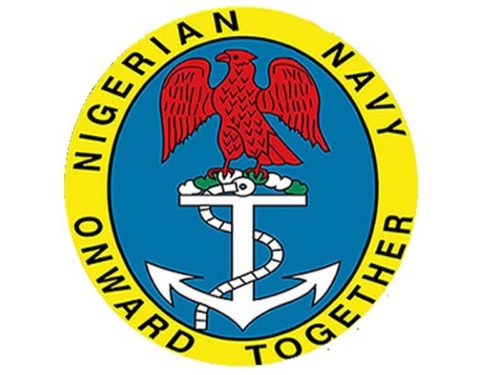 The  Nigerian Navy has distanced itself from purported trending fake online publication suggesting a rescheduled date for its NNBTS Batch 33 recruitment aptitude test from April 7th to  May 12th.            

According to the Naval authority, the trending fake publication was the handiwork of fraudsters trying to hoodwink the public.                                                                                                             
In a press statement released by the Chief Of Naval Staff and  signed on his behalf by Commodore S. Dahun, it reads thus :                                                                                                                                       
"The attention of the Nigerian Navy has been drawn to a fake online publication trending on the social media notifying the public on a rescheduled date for the Nigerian Navy Basic Training School (NNBTS) Batch 33 recruitment aptitude test from 7 April to 12 May 2022".                                                     
"For the avoidance of doubt, the Nigerian Navy has not released any date for the 2022 recruitment aptitude test".                                                                                       
Commodore Dahun also stated that the trending  press release was "the handiwork of fraudsters intending to mislead innocent members of the public and therefore should be disregarded".
While further alerting the public, the Nigerian Navy reiterated that the online registration for the NNBTS Batch 33 recruitment exercise which commenced on 3 January will close on 13 February 2022.                   
Consequently,  Dahun advised members of the public to visit the official Nigerian  Navy website  at www.joinnigeriannavy.com for the online registration and any relevant information regarding the exercise.
Nigerian Navy therefore pleaded for prompt dissemination and awareness of the general public, in view of the importance it attached to this information