Ndigbo In APC Shame Chris Ekwilo Led 'Political Forum' In Lagos, Host  Mega Solidarity Rally For Asiwaju Bola Ahmed Tinubu, Babajide Sanwo Olu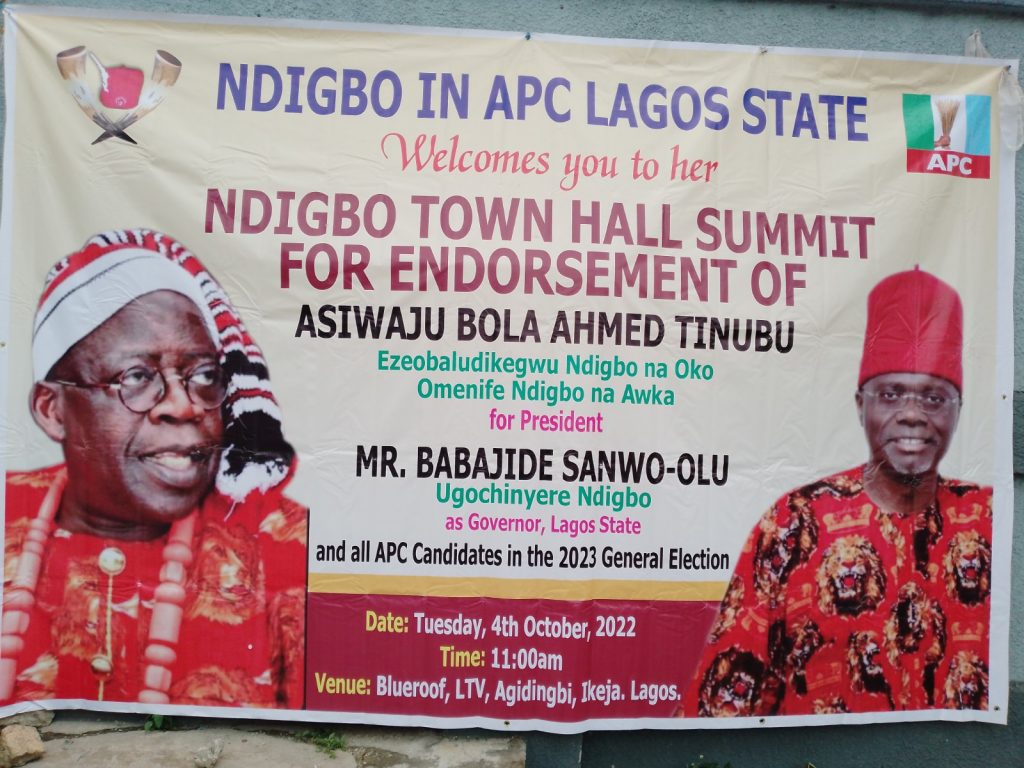 In a Mega All Progressive Congress, APC Solidarity and endorsement political Rally, which appears to have silenced rebel and breakaway members of Ndigbo in APC group led by Chief Chris Ekwilo and their unregistered "Ohanaeze Political Forum", , Ndigbo In APC led by its Apex Leader Engineer Joe Igbokwe and the State Coordinator, Eze Uche Dimgba, yesterday held a solidarity and endorsement summit in Ikeja , Lagos, where unprecedented mammoth Crowd Thronged out to support the presidential ambition of Senator Bola Ahmed Tinubu and Governor Babajide Sanwo Olu's second term gubernatorial bid come 2023 elections.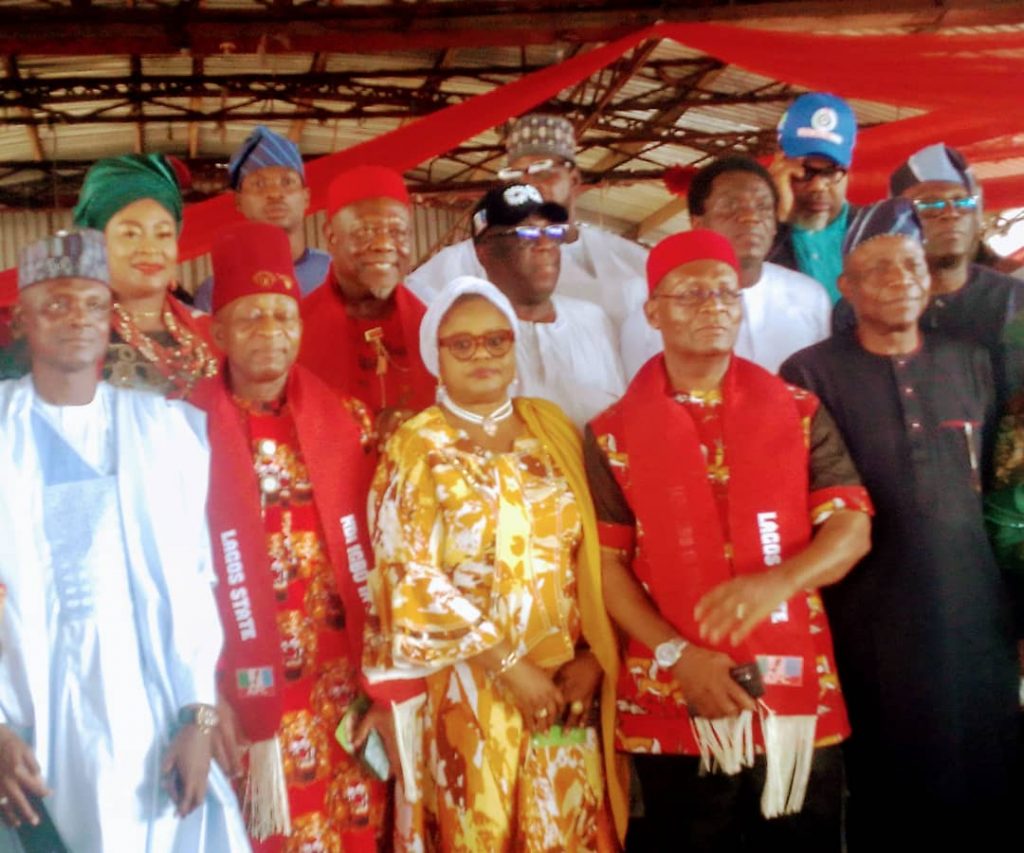 The rally which showcased Over 10,000 leaders of Ndigbo in APC drawn from the 57 council areas of Lagos State, was attended by the APC Chairman, Pastor Cornelius oyefolu Ojelabi, Secretary, publicity Secretary, Vice Chairmen and other top State Executive members .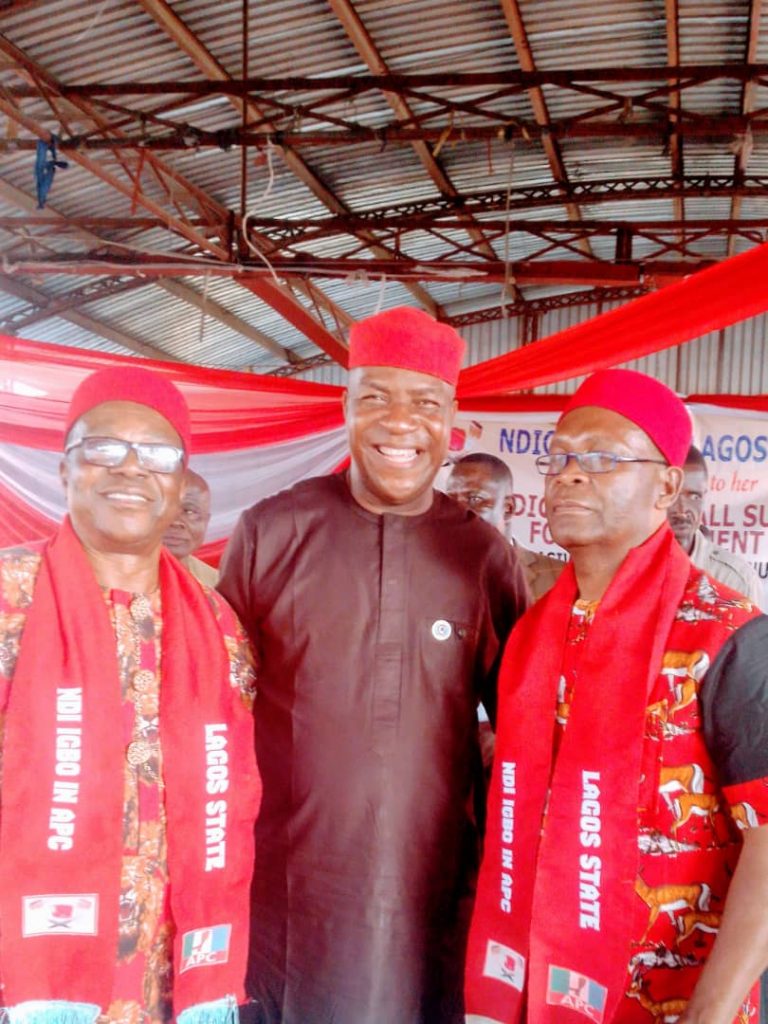 The event climaxed with the Igbo APC member's endorsement of all APC candidates in the 2023 elections, particularly Senator Tinubu's presidential ambition and Governor Sanwo Olu's second term gubernatorial election bid.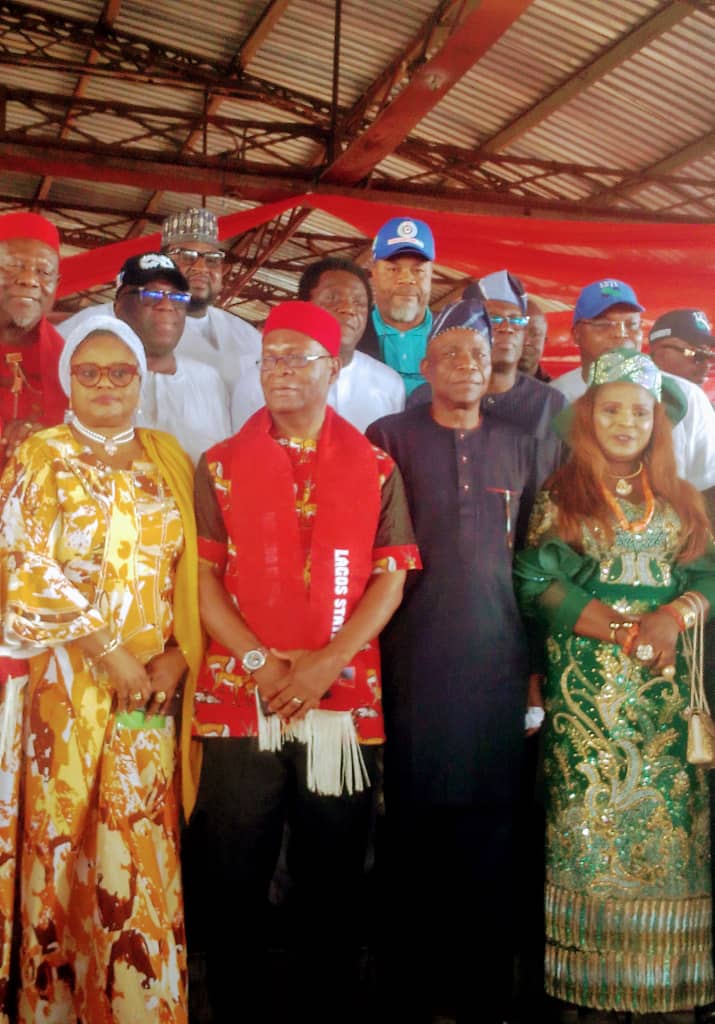 Impressed by the success and outcome of the town hall Igbo Summit event, which turned into a political fiesta, Ndigbo in APC Director Media, Comrade Anyanwu Emeka Osukwu, described the rally as " a bold and indelible statement that have silenced the rebel and breakaway former members of Ndigbo in APC".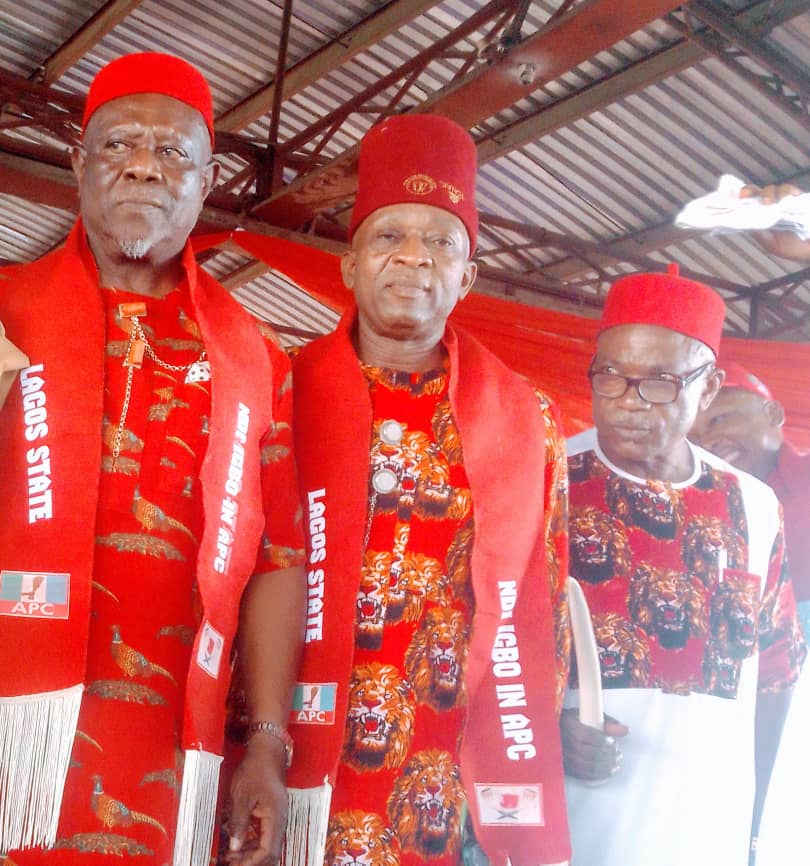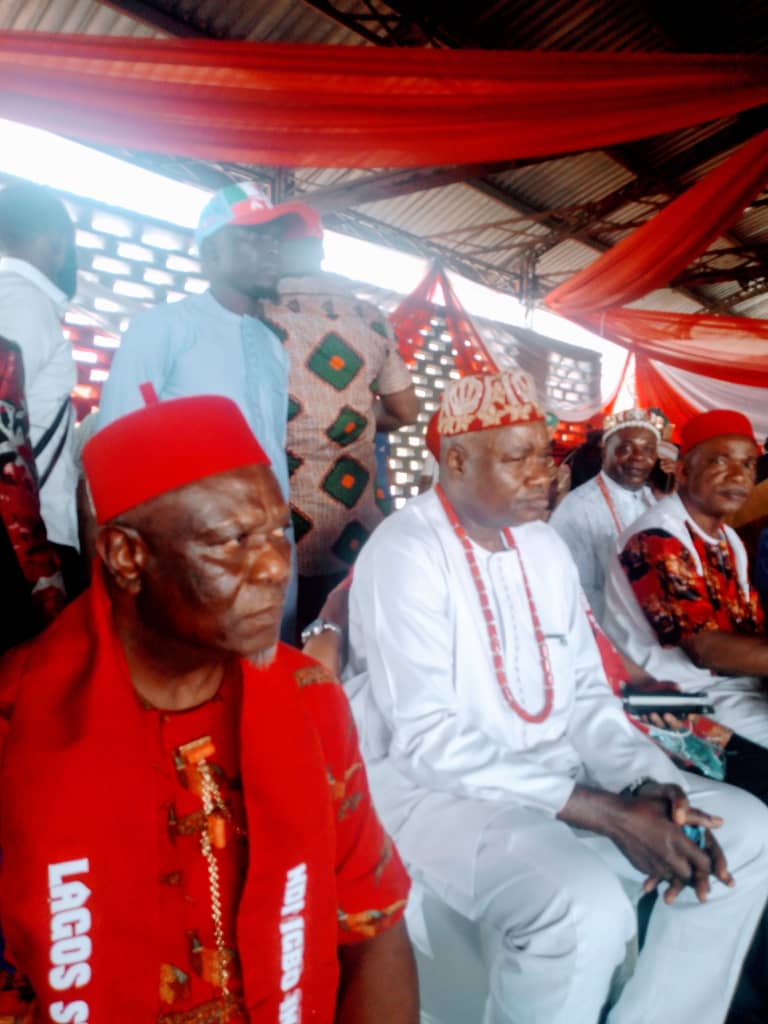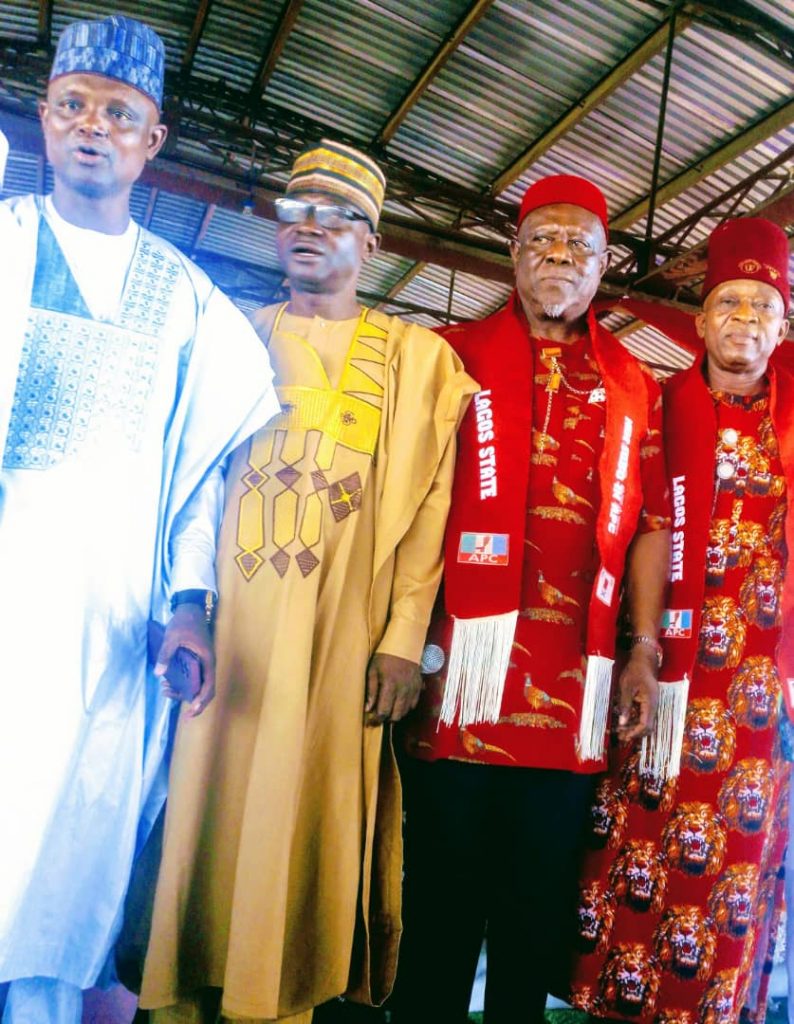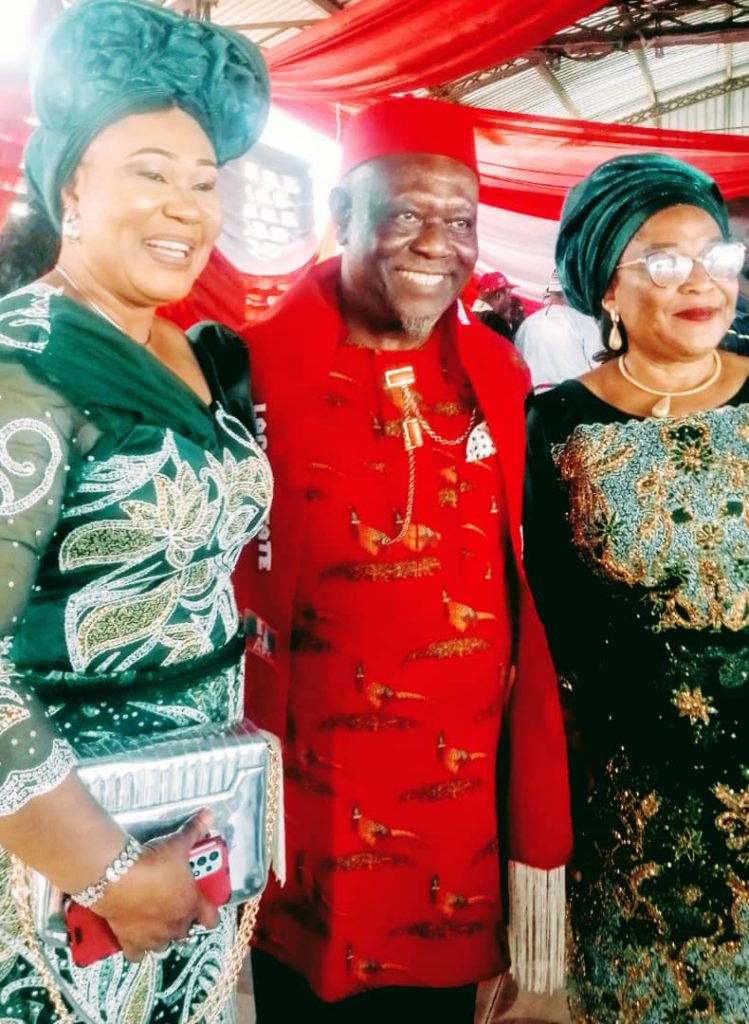 According to Comrade Osukwu, "the large crowd of Igbo grass support groups that attended the summit is a message to the APC National and State Executives, who are now more aware and has confirmed that Ndigbo in APC has the widest and highest APC electoral value and membership support in Lagos State".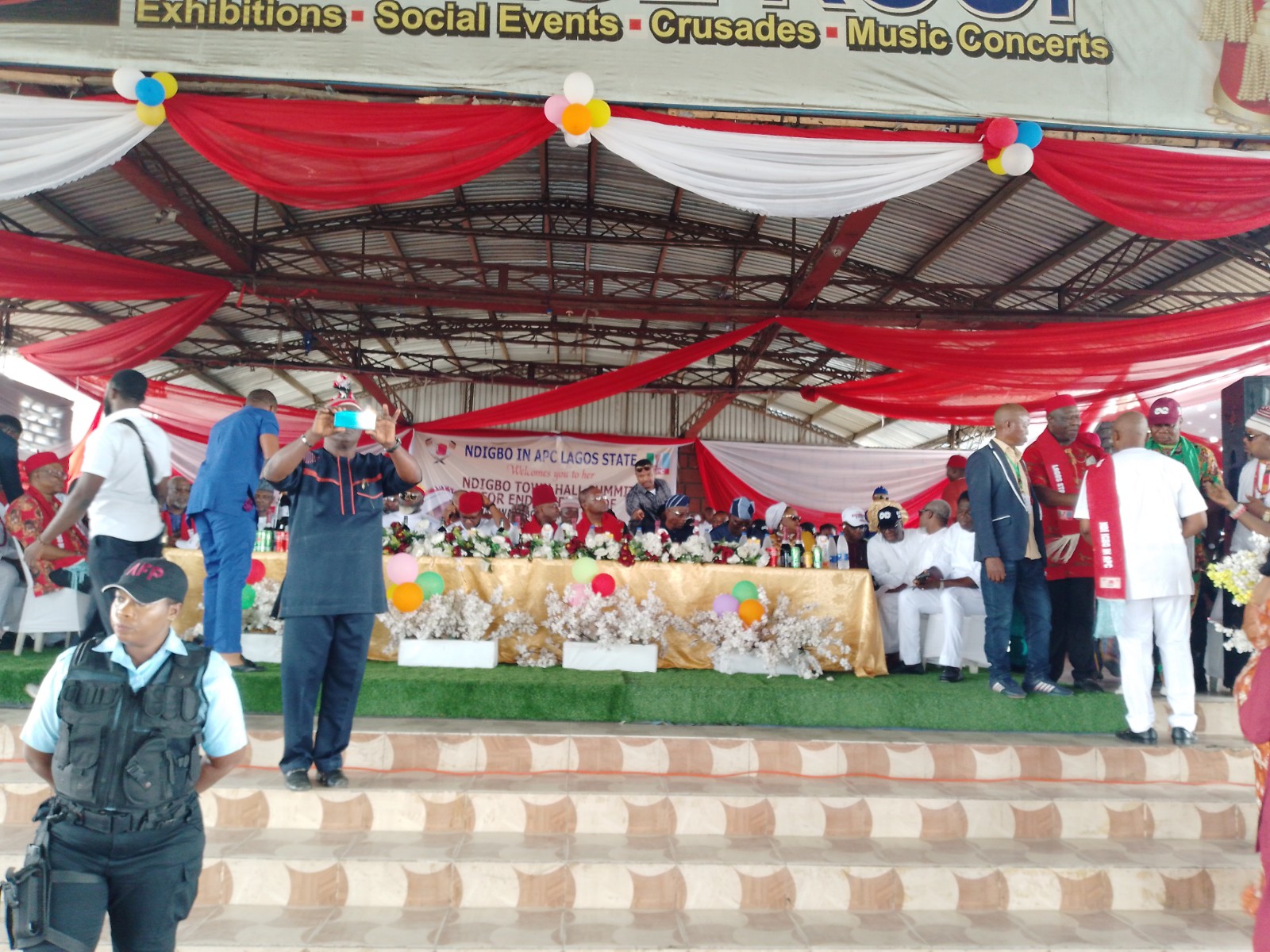 Osukwu further mocked the few members of the rebels and unrooted "Ohanaeze Political Forum" led by Chief Chris Ekwilo, Eze Lawrence Nnamdi Eze , Eze Vincent Iwobi, Eze Christian Nwachukwu, and the Impeached former President of Ohanaeze Ndigbo Social Cultural Organization, Chief Solomon Aguene , who he said are busy spreading rumors and laws, instead working effectively for the APC electoral victory in 2023.
"It is a big Shame on Chris Ekwilo, Lawrence Nnamdi Eze, Vincent Iwobi, Christian Nwachukwu Solomon Aguene and their fake Ohanaeze Ndigbo Political Forum , that recently said that Joe Igbokwe and Eze Uche Dimgba have no political electoral value and supporters", Osukwu said.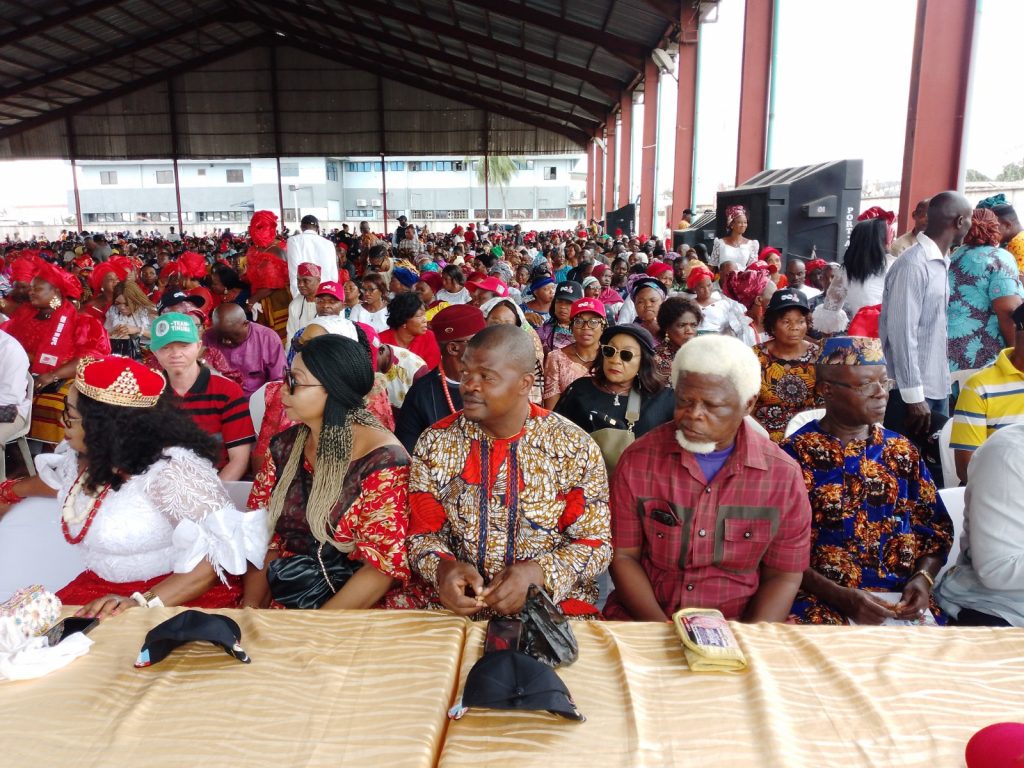 Indeed,the Blue Roof hall, venue of the Town Hall Igbo Summit event, which is located at the Lagos Television LTV premises , was filled up to capacity with Ndigbo in APC members, who abandoned their businesses on the first official working day after the independent anniversary holiday to attend the epoch making rally, even as many members who could not get shelter inside the hall, were seen standing outside the hall enjoying the rally.
Earlier in the day, State Coordinator of Ndigbo In APC, Eze Uche Dimgba, popularly known as Okpotemba, had in his welcome address assured the APC Chairman of Igbo members votes in the forth coming polls as he took time out to clear what he called an erroneous impression in some quarters that every Igbo residents in Lagos are supporters of the Labour Party.
" All Igbos are not Obidient , as some of us are APC members . what you see today are leaders of Ndigbo in APC from the entire local government areas of Lagos State ", Okpotemba said.
Supporting Eze Dimgba, Ezendigbo Lagos State, Eze Nkpume Ohazulike, had while blessing the traditional colanut, noted that politics is a game of choice and preference, hence people should be allowed to make a free choice.
A sub group in Ndigbo in APC known as Conference 57 , had through its Chairman, Mr. Chima Davis, commended Igbo APC members and pledged their Igbo members support to APC in the forth coming elections.
Speaking, the Special Adviser to the Governor on Drainage and Ndigbo in APC Apex Leader, Engineer Joe Igbokwe,Stated that Ndigbo in APC Lagos will not fail the party.
According to Igbokwe, their support to APC, is part of the ways to pay back to Lagos and work with the Ruling party to protect Igbos investments .This is even as he added that people are free to associate themselves with parties of their choice.
Responding, the highly elated APC Chairman , Pastor Ojelabi, who attended the summit with almost all the executive members of the APC State Executives, expressed his appreciation for the rally and endorsement of Tinubu's presidential ambition and Governor Sanwo Olu's second term gubernatorial bid.
While calling on the incumbent president of the Ohanaeze Ndigbo, High Chief Sunday Ossai Stainless, to bring all warring members together in a common front for effectiveness, Pastor Ojelabi, said he was happy to see that Joe Igbokwe and Hon. Jude Idimogu have settled their differences and we're seated together at the rally.
"Your show of solidarity will be related to Asiwaju Bola Ahmed Tinubu. Your leaving your businesses on the first working day to express your support for Our presidential candidate is a great sacrifice but you must go beyond this to the grass roots and solidify your support by voting for our party," Ojelabi said.
For Mr. Fola Tinubu , who represented the APC presidential Candidate , he appreciated the Igbo support for Asiwaju Tinubu , insisting that the Igbo votes matters to the party. He promised to brief Asiwaju and assured that the presidential Candidate and Governor Sanwo Olu would meet with the group before the election.
It was indeed a speech making day, as almost all the dignitaries, Arewa and Yoruba Nation leaders, Ezes, Igbo leaders, Special guests, women and youth groups, made glowing tributes in support of Asiwaju Tinubu.
Some of the dignitaries at the occasion were, APC Chairman, Pastor Cornelius oyefolu Ojelabi, APC Secretary, publicity Secretary, Vice Chairmen, Mr.Fola Tinubu, Eze Uche Dimgba, Engineer Joe Igbokwe, Ohanaeze Ndigbo president Chief Ossai Stainless Sunday, his deputy,Chief Agujiegbe, Chief Anselm Njoku, Eze Ikem Agbasi, Eze Peter Umeh, Eze Christopher Offia, Eze Remi Anyamele, Former Ohanaeze Ndigbo president, Chief Oliver Akubueze, Ezendigbo of Lagos State, Eze Nkpume Ohazulike, Hon. Jude Idimogu, Chief Ngozi Uche Dimgba, Dr. Mordi, Barrister Oby Onu, Chief Uche Ubochi, Lolo Edna Ubochi, Igbo speaking president Chief Sunday Udeh, Hon.Kabiru, a serving commissioner in lagos state and many others.