NATIONAL UNITY : Hausa/Fulani, Igbo, Yoruba Cultural / Traditional Leaders Parley In Abuja, Seek Ways To Stop Disintegration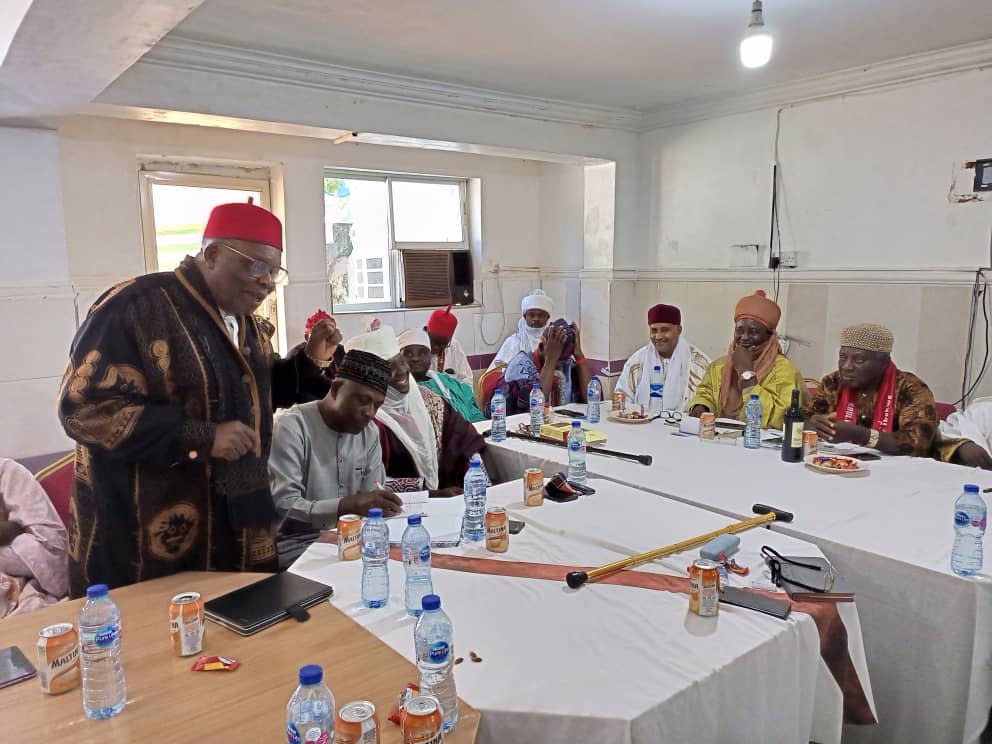 Worried over continued crack on the wall of Nigeria unity, which they affirm is daily posing disintegration threat, prominent cultural and traditional leaders from various ethnic backgrounds , have converged in Abuja, Federal Capital Territory , FCT, seeking ways to  revive national cohesion and avert the country sliding into anarchy.                                                                     

Coming under the aegis of " Inter- Tribal Traditional Leaders Association Of Nigeria ,  ITTAN", the group was inaugurated Friday, July 2nd, 2021, at Meenah Event Center, lodge road,  Kano State.                                                                                         
With an initial 17 – Members National Executive Council, NEC, the Association kick started its objectives of national unity campaign with the active support from the Government Of Kano State,  led by Governor Abdullahi Umar Ganduje .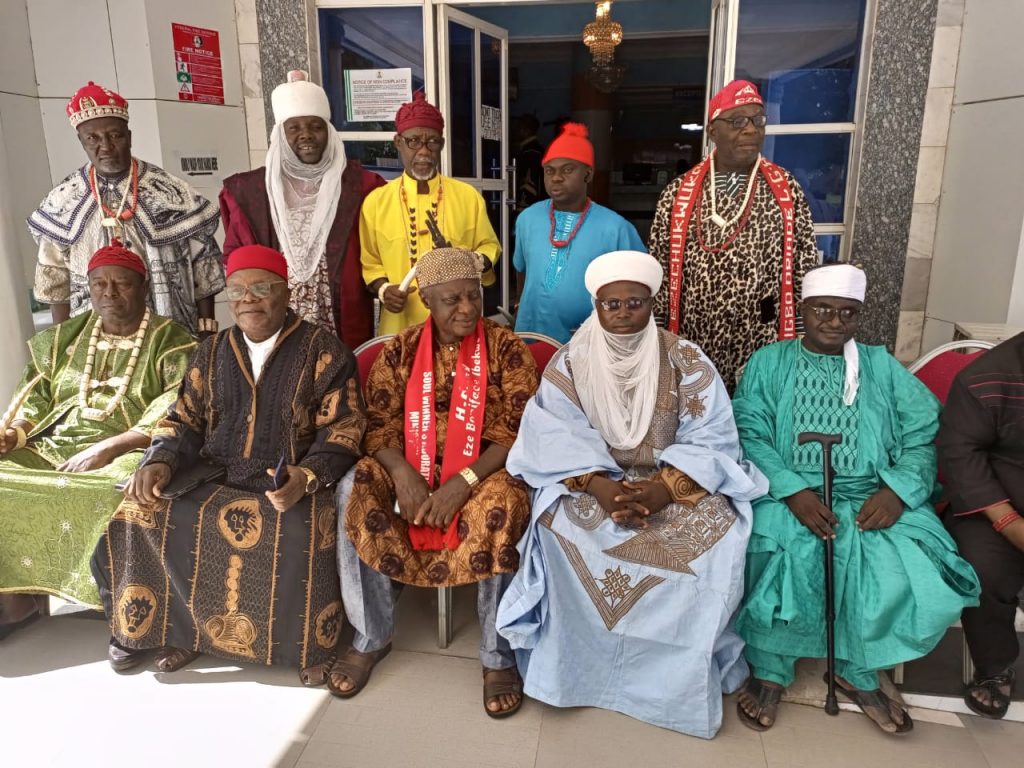 However, spurred by the gains of their first meeting,  the group continued their agenda of United and better Nigeria,  not withstanding the current security challenges ravaging the country .                                                                                 
The second parley shifted location and was held at the E – Class Resort Abuja, starting from September 30th,2021, where Governor Ganduje and his counterpart from Sokoto,  Governor Tambuwal were guests of honors.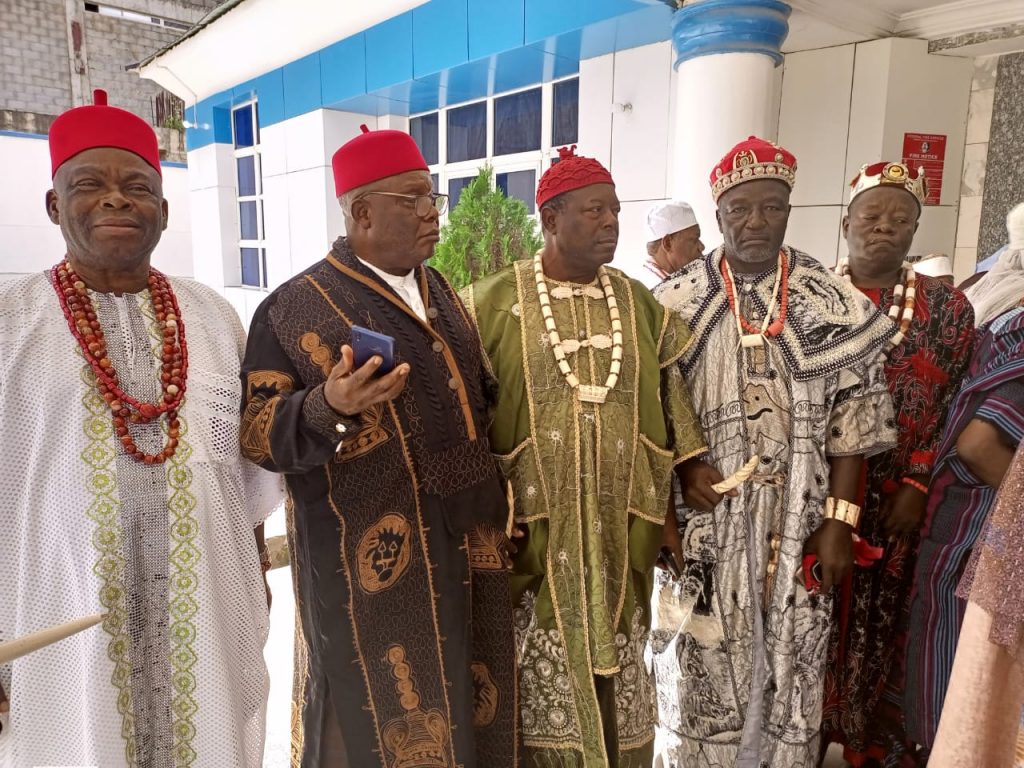 These gathering of Tribal Traditional  leaders drawn from different Cities of the  Federation in their  deliberations were convinced that current problems bedevilling the country is negotiable .                                                                        Some of the Leaders who assembled o Deliberate on the way forward for a United Nigeria ,where peace, Justice and fair play to all citizens,  irrespective of their tribes, Religion or geographical location are  entrenched,  were : Eze Ndigbo Kano,  His Highness, HH,Igwe Dr. Boniface Ibekwe; Sarkin Hausawan Agege , HH , Alhaji Musa Muhammad Dogon Kadi;  Sarkin Hausawan Of  Enugu. HH, Alhaji Yusuf Sambo; Oba Yoruba Kano, HH, Murtala Alimi ; Sarkin Shuwa Arab Plateau and Nassarawa , HH, Alhaji Abdulhazeez  Haruna; Eze Ndigbo Abuja,  HH, Eze Uche Egenti MON ; Eze Ndigbo Lagos State,  HH Eze Dr. Christian Uchechukwu Nwachukwu, JP, Igbo 1; Oba Yoruba Maiduguri , HH,  Alhaji Hassan A.Yusuf;  Sarkin Hausawan  Shagamu ,HH , Alhaji Inuwa Garba ;  Sarkin Hausawan Okene, HH Babah Sale ;  Sarkin Nupawan Kastina ,  HH, Amb Ndanusa Y. Yakubu ; Oba Yoruba Gombi, HH Dr. AlanI Adeyemi; Sarkin Hausawan Akure, HH , Alhaji  Babangida Sadiq Kusada; Eze Ndigbo Ondo,  HH, Eze Sir Iioehika Gregory ; Onu Igala Abuja, HH, Alhaji Musa T. Abdusalam; Sarkin Nupawan Gwandu, HH ,Alhaji Manko Ibrahim  Ndagi; Oba Yoruba Zauzau , HH, Alhaji  Ishak Bello ;Sarkin  Edo Kano, HH, Fred Akhigbe among others.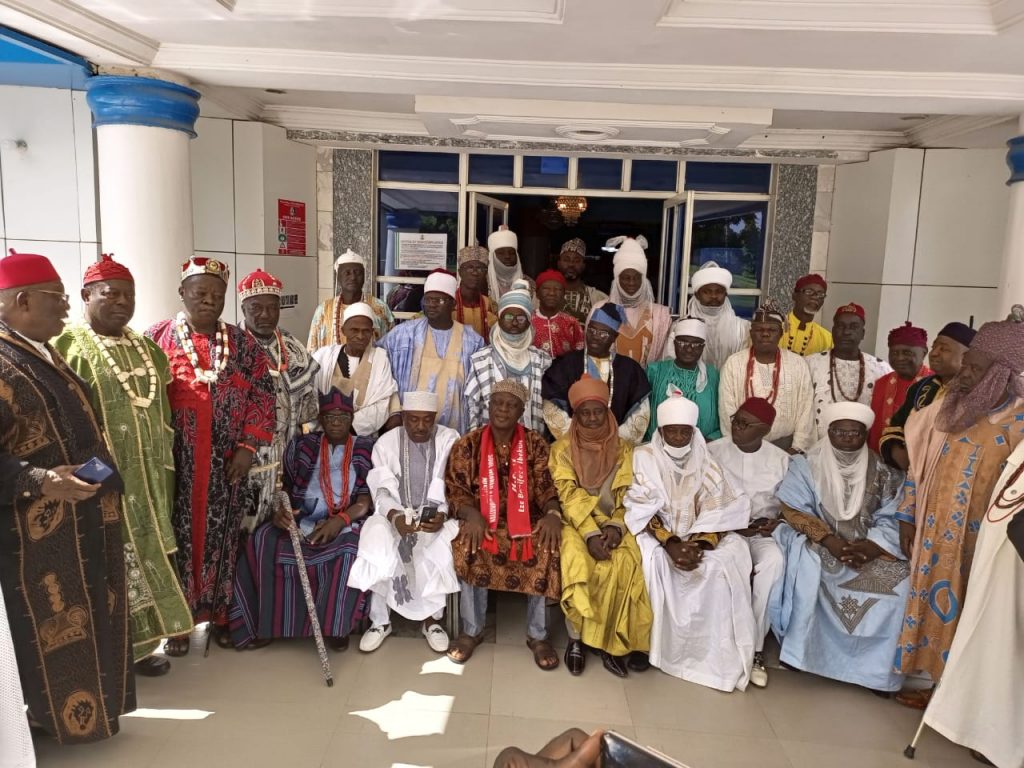 while addressing the August gathering, in his special discourse,  Eze Ndigbo of Lagos State, His Highness,  Eze Dr. Christian Uchechukwu Nwachukwu, JP, Igbo 1, Spoke on the need for lasting Peace in the entire country, which he said should be the  duties and expectations of all Nigerians.  
It is expected that their next meeting will be held in Lagos,  south west,  for geographical and regional balance.