More Troubles For Chief Udeh ,As Ndieze Ndigbo, Ohanaeze,Aka Ikenga ,Igbo Speaking Community Faction Tackles Him Over Utterances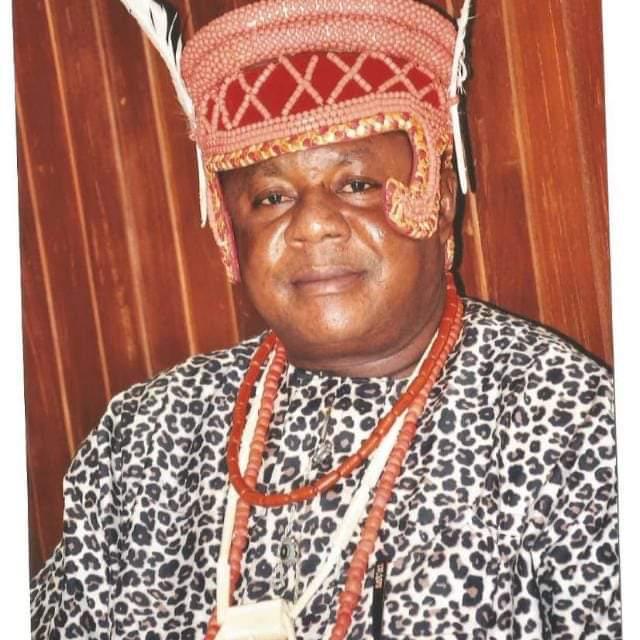 It appears that the criticisms trailing statement credited to the Factional leader of Igbo Speaking Community in Lagos State, Chief Sunday Udeh , may not go down so soon.

This is even as the leaderships of Ndieze Ndigbo Lagos State, led by Eze Christopher Offia, OHANAEZE, Ndigbo Lagos, Aka Ikenga and members of Udeh's rival Factional Igbo speaking Community led by Chief Sunday Eze , have risen to challenge Chief Udeh , questioning his credibility and source of power to disown other Ndieze.
Speaking with Journalists earlier today,May 12th, 2023, over the said problematic utterances which was published in some newspaper, Eze Offia enjoined Igbos in Lagos to disregard the statements attributed to Chief Sunday Udeh, who he Stated is " claiming that he is the chairman of igbo speaking community and presented one Eze Nwokedi as the Chairman Council of Ndieze Lagos State".
Disclaiming the utterances, Eze Offia stated that Chief Udeh and his claims to be the Chairman of Igbo Speaking Community is not known to them.
He said : "The leadership of Ndigbo and Ndieze in Lagos wish to state that he does not speak for us and does not have the power to dissolve or organise any Igbo groups in Lagos State or wherever.
Praising Udeh's rival Factional leader, Eze Offia said thus: "The recognised President of igbo speaking community known to us is Chief Sunday Eze, who is a gentle man who have means of livelihood and will never involve himself into such a dirty game .
He called on the public to disregard Udeh's statement " People should ignore the nonsense publication as it is baseless and of no value ".
Going down memory lane, Eze Offia noted that " Ndieze Igbo is an institution that have existed for a long time with credible personalities and leaders which the founder is our very revered father Ikemba Nnewi, the Eze igbo gburugburu who was supported by Ohanaeze Ndigbo Worldwide to organise Igbos together, so as to live in peace with there host communities wherever they reside".
Putting the Eze Ndigbo Chairmanship position records straight, he Stated that "Eze Chris Offia (KSM), still remains the capacity and authentic Chairman Council of Ndieze Lagos State. He's recognised and supported by all igbo leaders including Ohanaeze leadership Lagos and Worldwide", Eze Offia emphasized.
Further renouncing the press statement credited to Udeh, Eze Offia stated that the" purported appointment of one C Nwokedi into Council of Ndieze Lagos should be disregarded by all sons and daughters of Ndigbo in Lagos as completely null and void. Sunday Udeh has no such powers and cannot dabble into Ezeship and Council of Ndieze. Who is Sunday Udeh to speak for Council of Ndieze Lagos State. He has no such traditional, Socio Cultural and constitutional powers to interfere with Ndieze Lagos".
According to him,"Looking at the pictures posted ,we discovered that this same people Chief Sunday Udeh, so called Eze Okpoko, are not registered with Ndieze Igbo Lagos State and not our members, with serious abservation that it was the same group that paid solidarity visit to embattled Eze Ndigbo of Ajao Estate, Eze Fred Nwajiagu ,while he was in detention.
Only God knows what this group is for and why they are doing what they are doing".
Disassociating themselves, he called "on Lagos State Government and all the government security authorities to move in on time and investigate this group before they bring problems between Ndieze and Ndigbo living in Lagos with the Lagos State Government and our Host Community".
"We disassociates ourselves from this group and have nothing whatsoever to do with them".