Lagos Taskforce Chairman Vows To Continue Mop Up Exercise On Lekki Coastal Road Until Sanity Is Achieved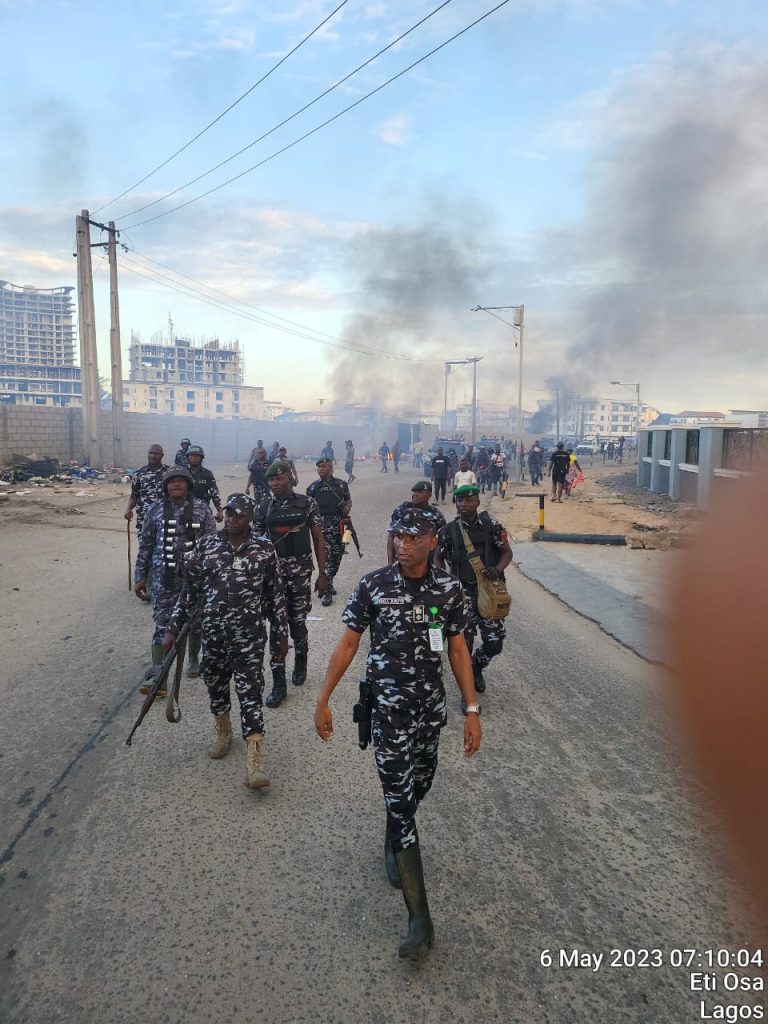 In other to drive home its mandate of creating a serene and habitable environment for residents within Lekki Coastal Road, Lagos State Taskforce has continued with the removal of shanties and criminal hideouts.

The operation which was carried out in the wee hours and lasted about six hours was led by the Chairman of the Agency, CSP Shola Jejeloye, who disclosed that 38 recalcitrant suspects who thought it was business as usual were arrested.
Jejeloye further stated that the makeshift shanties by the roadside were also further demolished to ensure free vehicular movement along that route.
According to the Agency's Director, Press and Public Affairs, Mr. Gbadeyan Abdulraheem,the Chairman warned all squatters and unscrupulous elements who try to call bluff of the Agencies activities to have a rethink and turn over a new leaf or risk being prosecuted.
CSP Jejelaye also appealed to road side traders in the area to move their wares to the designated market complex rather than defacing the streets and roads.
"Clearing of this area will be sustained for as long as it takes till we achieve our objective of creating a society that is safe and habitable for residents and Lagosians as a whole" Jejeloye concluded.