JUNGLE JUSTICE : Police Nab 6 Suspected Murderers Of A Sound Engineer In Lagos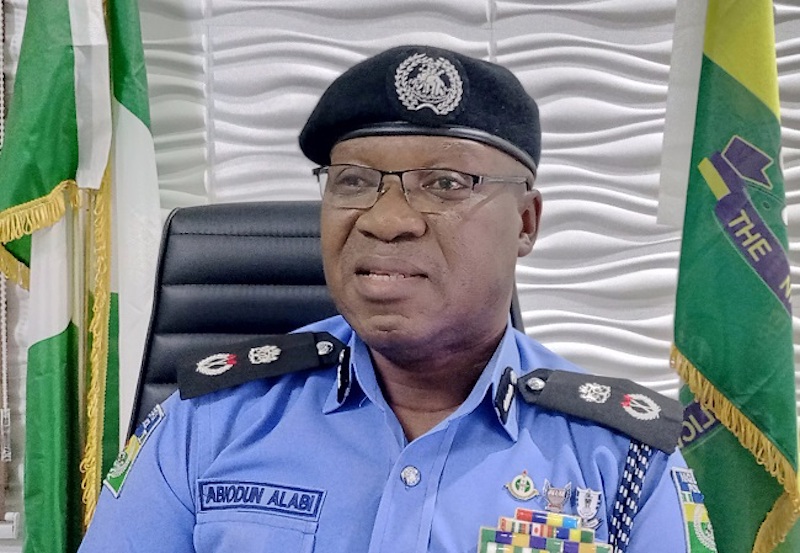 Police in Lagos said that the manhunt for the killers of one David Imoh, a Sound Engineer, in Lagos recently, has yielded results.                                                                                                                   

Surprisingly,  six suspects including a lady  were said to have been arrested by police operatives over the killing of  David by irate commercial motocylist.
It will be recalled that David, a music engineer was brutally murdered and set ablaze by suspects at Lekki area of the state by the commercial motorcylists popularly known as "okada riders" over a minor disagreement.
Consequently, police operatives swung into action in restoring normalcy in the area and made reasonable arrest of suspects.
During a media briefing aimed at  updating journalists on the incident which held on Friday, May 20, 2022, the Lagos State Commissioner of Police Abiodun Alabi, hinted that six suspects are police net  in connection with the incident.
He identified the suspects as  Susan Moses, (the lady amongst them), Dahiru Ayuba, Christopher Dauda, Joseph Tella, Chigozie Anthony and Sunday Azi.
Alabi said the suspects will be arraigned in court soon at the completion of Investigation.
His words"  On 12th of May, 2022, at about 0630hrs, at Studio 24, Lekki, Lagos, an okada rider by name Dahiru 'm' had a quarrel with his passengers by name Frank Olatunji 'm' and Philip Balogun 'm' over the bike fare.
"  In the heat of the argument, Frank Olatunji and Philip Balogun invited the one David Sunday 'm' to mediate only for Dahiru and his cohorts to violently attack him, kill him and set him ablaze. A total of six suspects have been arrested namely Dahiru Ayuba 'm', Susan Moses 'f', Christopher Dauda 'm', Joseph Tella 'm', Chigozie Anthony 'm', Sunday Azi 'm'. 
" Suspects will be charged to court at the conclusion of investigation".