How Comrade Akinsanya Lasisi Is Moving Igando/ Ikotun Local Government Area To A Higher Pedestal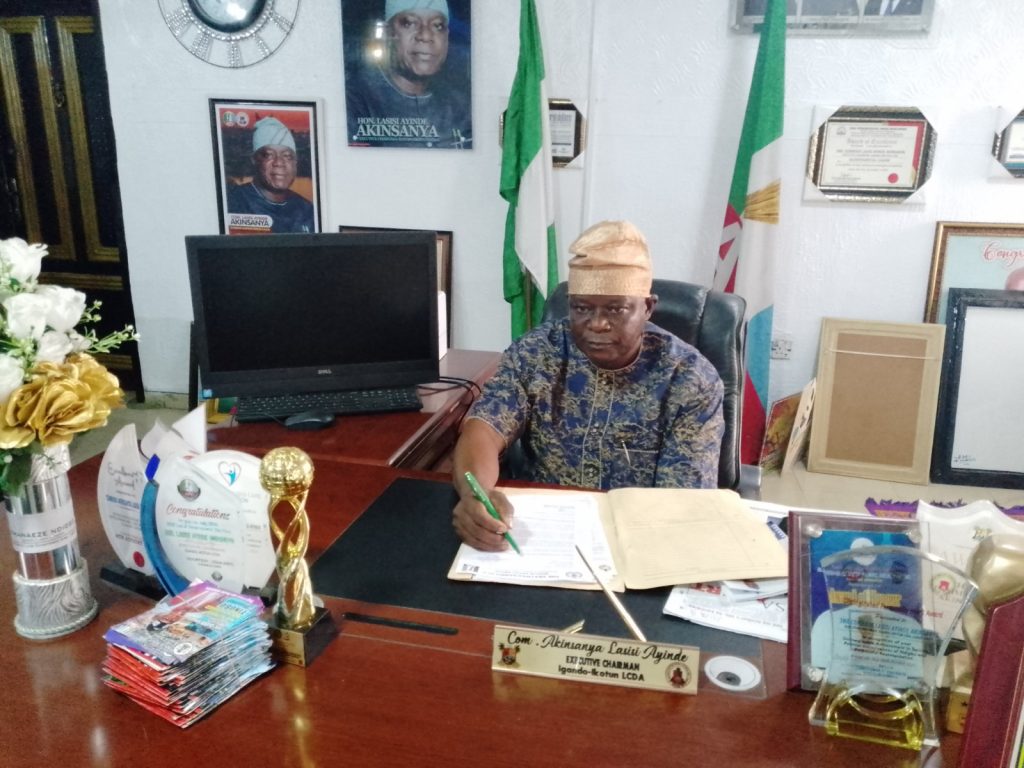 " The Local Government Areas in Nigeria, as the third tier of government , have been bedevilled with numerous problems and the major being lack of financial autonomy, which has continued despite the clamour by some political stakeholders and many other concerned Citizens.

It is in the light of such debilitating conditions that residents who have been evaluating the giant Strides of Comrade Akinsanya Lasisi, the Igando/Ikotun Local government chairman, have been showering his administration with accolades and commendations for his uncommon accomplishments and legacies, considering the short period of time in office.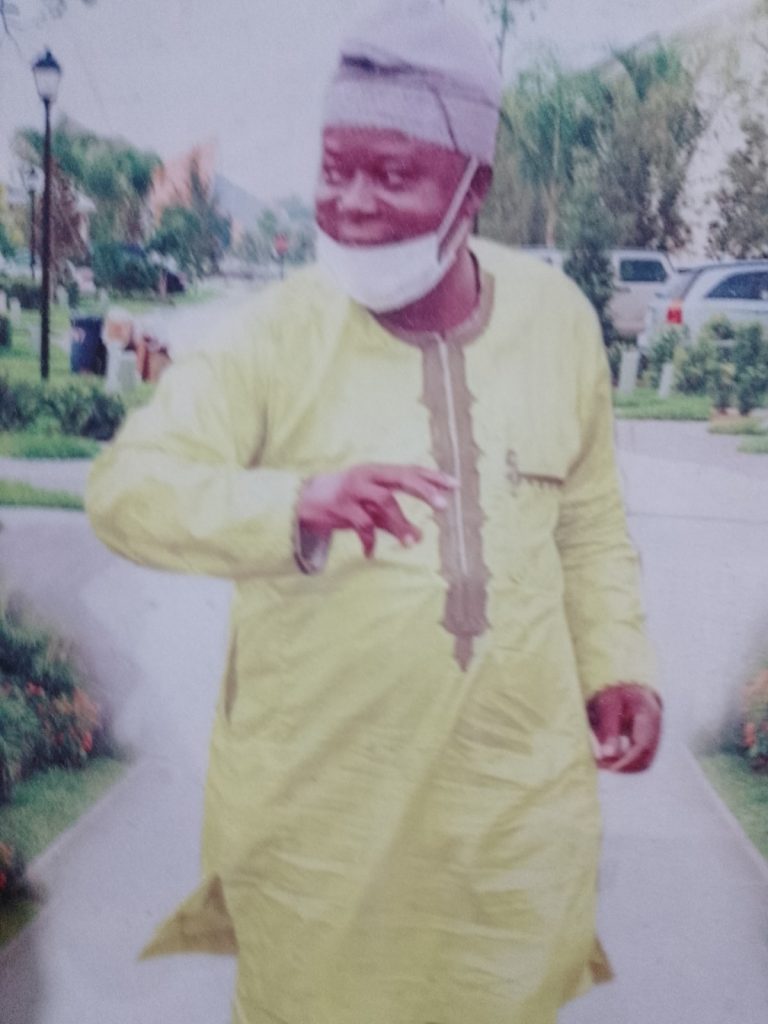 In this interview with Emmanuel Edom, Senior Comrade Akisanya Lasisi , the executive Chairman, Igando/Ikotun local Council development area, bare his mind on his administrations developmental strides Since he assumed office and other burning national issues.
Excerpts:
INTRODUCTION ?
My name is Senior Comrade Akinsanya Lasisi. I am the executive Chairman of Igando/ Ikotun local council development area.
SCORECARD SINCE YOU CAME INTO OFFICE ?
When we assumed office, the local government was not looking like a local government. The secretariat, infact everywhere were disorganized and Vehicles were parked indiscriminately at the council secretariat. We decided to sanitize the council secretariat First.
There was a thick bush at the back of the secretariat where miscreants use and armed robbers keep their weapons there, cultists initiates and conduct their meetings there. We cleared that bush and turned it to a special car park where cars can now park in an arranged order. So, we stopped the indiscriminate parking of vehicles within the local government.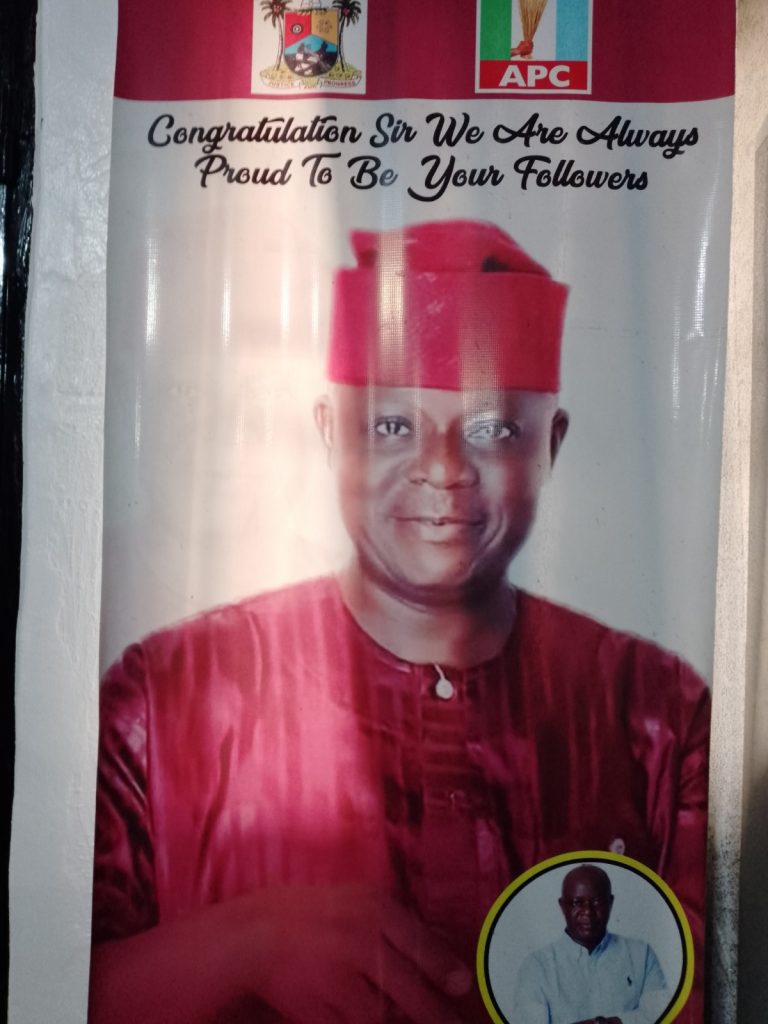 We also discovered that there were a lot of containers scattered all over the local government premises, we arranged them and painted them in green and white colours to add glamour to it.
Recall that, the Ikotun Primarily Health Care Center was razed down by EndSars protesters in March 2020. Before we got to the office, that place had turned to a thick bush and Pregnant women have to travel to Isheri – Osun to get medical attention. Some of them in labour gave birth inside traffic at Ikotun junction. Because of that, we took it upon ourselves to construct the Ikotun Primarily Health Care Center and equipped it with modern equipment.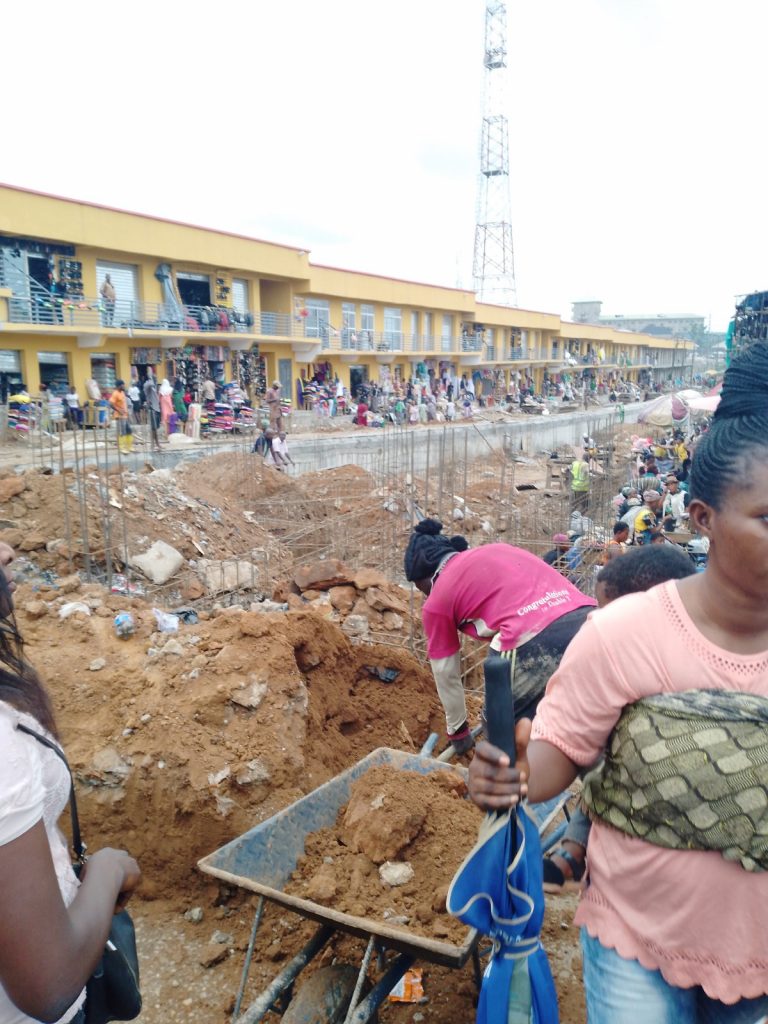 There is a school at Ikotun here, Olukotun Primary school. The day I visited there after I assumed office, I was almost in tears. It was a shadow of itself. We reconstructed the primary school. It was a block of 12 buildings. When it rains, the flood will almost consume the pupils. So we also engaged our contractors to put a befitting drainage there which have been completed. The collapsed fence where miscreants usually pass to gain entry into the school compound was also reconstructed.
We went to Ijegun area of the council, there is this road that have been abandoned for long and the residents have been crying for help. To be precise it is Alimomodu street, we fixed the road and it have been completed.
At Isheri – Osun , there is this school used as charity for the less privileged children. The Proprietor have been crying to the local government to assist them. The school is situated on a rented two plots of land. We visited there and it was in a sorry state. We had a conversation with the proprietor. He was very angry and I told him that I was not the one he has been appealing to and that I just took over the office, that it was people that told me about the situation of the school. We promised to change the ugly face of the school. Today, we have bought the land and we have invited SUBEB. They have visited the place with their Engineers. Very soon work will commence there.
We equally went to Igando Ward E, there is a road there which we believed that when constructed, It will reduce the traffic snarl at Igando junction for those going towards LASU and Iyanu oba. We have completed the drainage and about to start the construction of the road.
We equally went to Egan Ward F, and took a road there, the contractors are working at the site now .
Again, besides the local government here, at Erepodu market , the road leading to that market before now was bad, there was a big gully there that vehicles cannot enter the market. We took it upon ourselves and reconstructed the market. We realised that for us to expand the market, and make the road accessible, there is need to pull down the existing market besides the local government fence, so we engaged with the market leaders there and made them to see the need for the project. We told them that we are going to reconstruct what we pulled down at the back of the existing market. We completed the new market and relocated them there. The whole place is wearing a new look now and people are happy and have prayed for us.
FLOODING ?
When I came in, people from Jaforo/Anisere street came to me, so I took Pressmen there with cameras, we met with the CDA officials. After that,we invited Lagos state government and they have sent Engineers to the streets, because is not what local government can handle. We don't have the capacity.
The perennial flooding at Oko filling bus stop and Lanre areas, I was there myself when the flooding occurred, and we brought an Engineer in charge of flood from the State ministry of Environment to the place. They worked at lanre area and there is relieve. We have equally written to Lagos state government on the issues there.
CHALLENGES ?
To God be the glory. The major challenge we are having is the road network. The budget of the local government cannot fix all the roads in Igando/ Ikotun local council development area because it is a very large local government. But we are trying our best.
MENACE OF MISCREANTS AND IMPOSTERS ?
I am here to tackle such menace. We have apprehended four people in the past and handed them over to the police. And we are not sleeping over it. Anyone that is found impersonating the local government Staff must be apprehended and prosecuted.
FUTURE PROJECTS ?
We are planning to build a modern Health Care Center at Egan with modern technology and equipment.
We are also looking at adding more administrative block within the local government in addition to the existing ones. We are also looking at having a modern Library where youths and students can visit for their research and learning.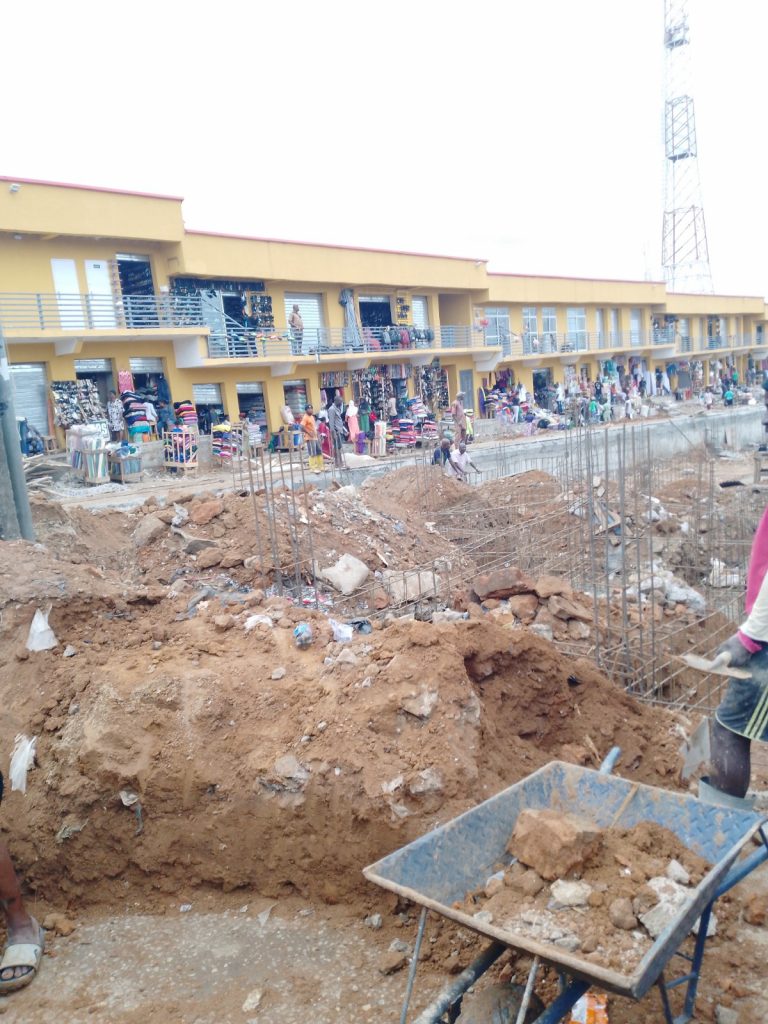 APC CHANCES OF WINNING THE PRESIDENTIAL AND LAGOS GUBERNATORIAL POLLS ?
APC is a party to beat. Everyone knows that. And with the categories of people we have like Lagos state governor, Babajide Olusola Sanwo-Olu, who have performed very well in the state, the people cannot afford to miss him. He is a performing governor, Mr. Project again Asiwaju Bola Ahmed Tinubu's pedigree and antecedent will bring victory to our party.