GOVA FOUNDATION FREE 50,000 SHOES/BAGS : Eze Augustine Ojukwu Expresses Concern Over UNICEF 13.2 Million Out Of School Children Scourge in Nigeria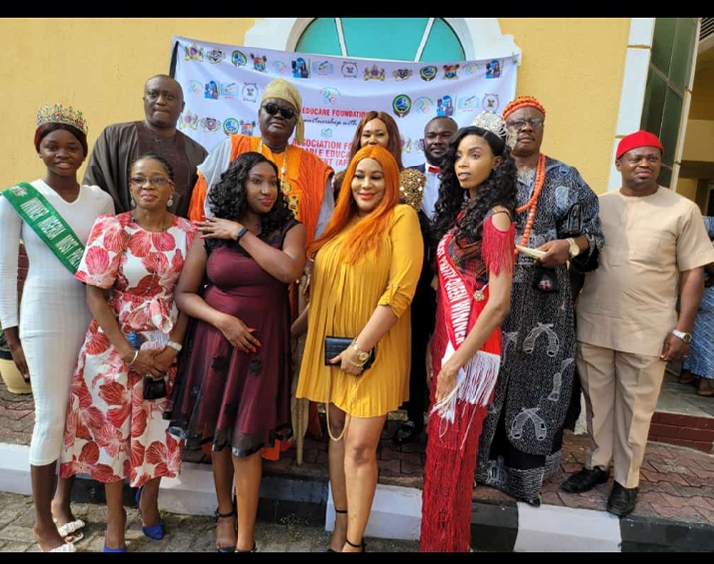 Worried over the alarming Increase in the number of out of school children in the country, Eze Ndigbo in Amuwo Odofin Local Government Area,  Eze Augustine Sunday Ojukwu, has pledged his support towards ameliorating the scourge.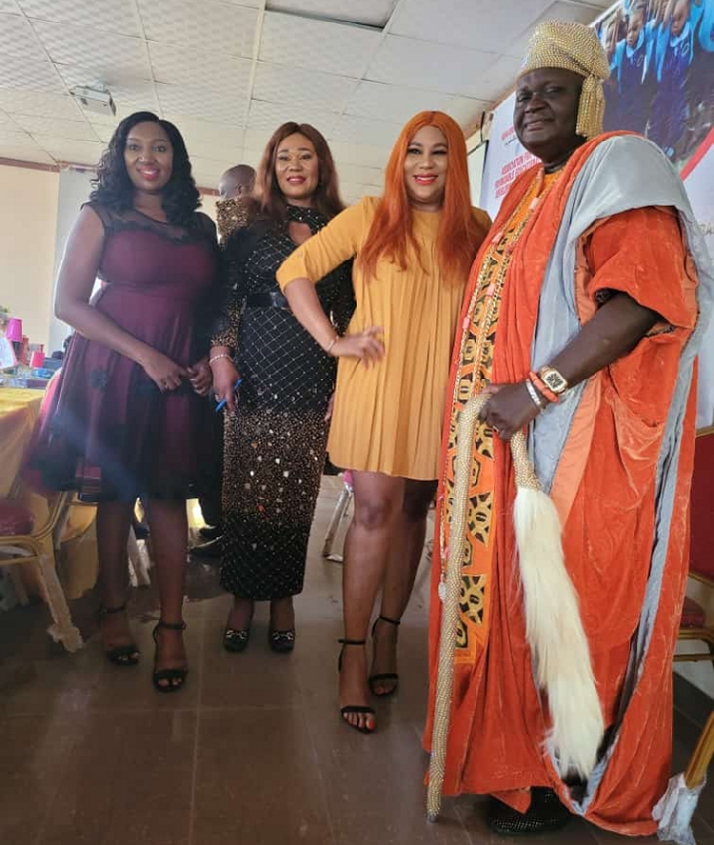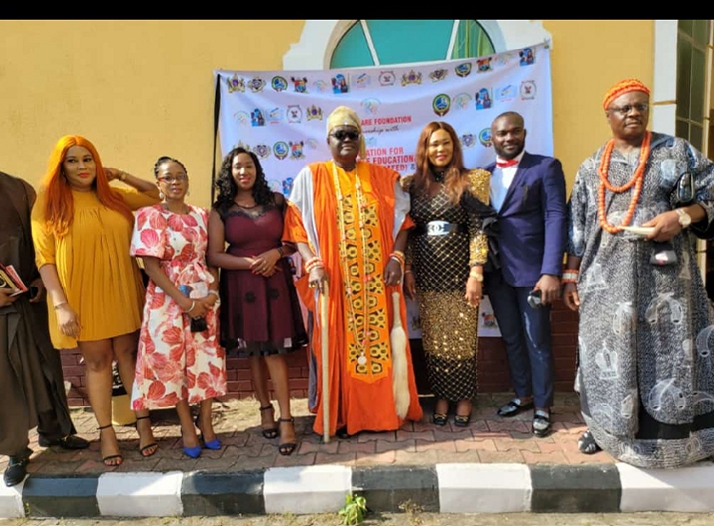 Recall that UNICEF 2018 Survey indicated a rapid increase in the population  of Out of School Children in Nigeria from 10.5 Million to 13.2 million, a  figure said to be the highest in the world.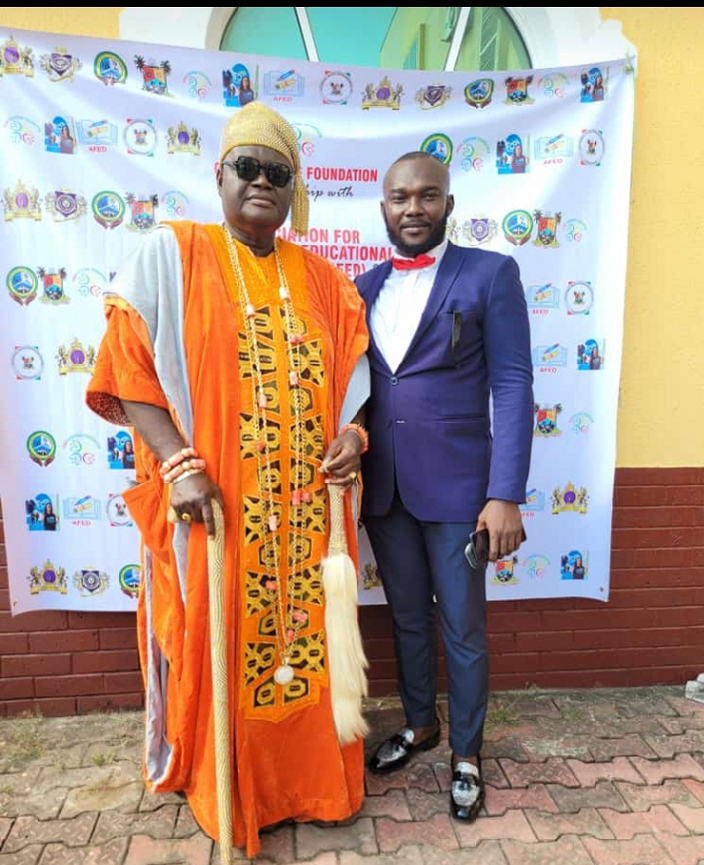 According to experts ,with Nigeria's estimated population of 200 million, of which 45 percent is said to be below 15 years in age , a huge demand is placed on learning opportunities translating into increased enrollment.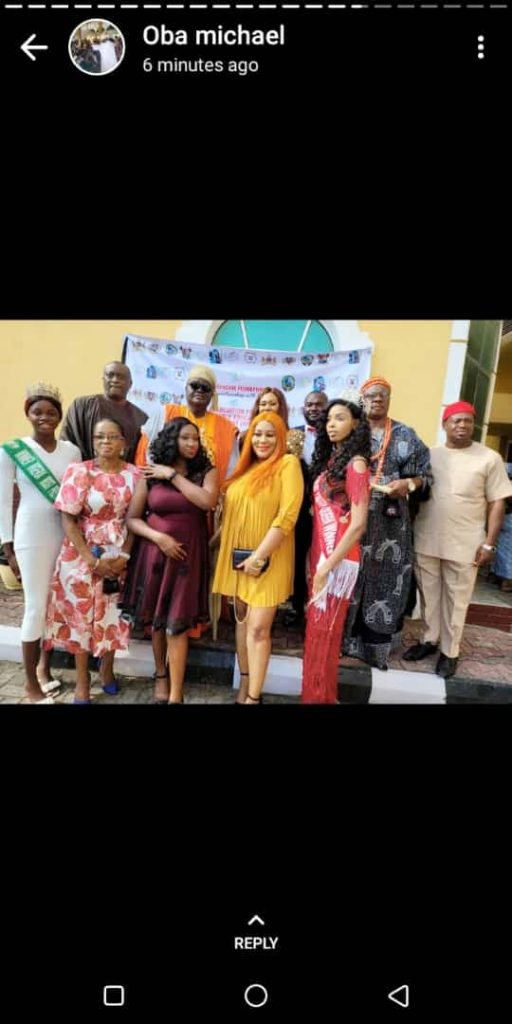 This, the Director , Projects and Partnerships of GOVA Educare Foundation, Flora Mbeledeogu , stated,  has created challenges in ensuring quality education since resources are spread more thinly ,resulting in more than 100 pupils for one teacher as against the  UNESCO  benchmark of 35 students per teacher.                                                                                                
It was after the disclosure of the extent of the scourge,  that  Eze Ojukwu who was one of the special guests at an event tagged " Educate To Elevate The Nigerian Child ",  organized by  Gova Educare Foundation in collaboration with Association For Formidable Educational Development,  AFED, donated his ' widow's mites ' and commended  the efforts of GOVA towards  supporting the indigent and less privileged members of the society with their targeted 50,000 free SHOES/BAGS.                       
he Founder of  GOVA , Mr. Valentine Ikenna , had while stating the objectives of his foundation,  confirmed that his initiative was aimed at equipping  50,000 underprivileged children with free school shoes and bags.                                                      
Unveiling their fund raising platform,  Mbeledeogu, who called for support from well meaning Nigerians,  said that the decadence in the educational sector should be of great concern to all and sundry.                                                              
She said : "Solutions,  initiative and interventions in the education sector should not be left on the shoulder of Educationist and government alone. Public, private partnership should be a  bridge to mend the linkages in the educational sector ; therefore,  GOVA Educare Foundation brand will be adding her voice to  initiatives and projects that will spur educational development in Nigeria".                                                                                                                                                             
There were cultural dances from various school troupes, displays , dancing competition by school teachers and award to some deserving members of the public, which included Eze Ojukwu .                                                                                                                                                                                   
The event which was held on Saturday, 27th  November,  2021 ,at Chief Henry Oladele Ajomale Multi – Purpose Hall, Amuwo Odofin Local Government Council, attracted other guests such as the Royal Father of the Day, Oba Michael Odunaya Ajayi Arowotawaya 11, the Elerimo of Erinmo- Ijesha, Osun State, Vice- Chairman , Amuwo Odofin Local Government Council, Hon. Mrs Maureen Chika Ashara, Hon. Chris Nzomiwu,  Chief Chuks Gab Nwosu, Chief Emeka Obi,  DSP Emmanuel Edom , Beauty Queens and Mazi Mike Osuji, whose entertaining praise singing rendition from his flute added color to the event.