Glitz , Glamour, Paparazzi, Jubilation Galore, As Adorable Business woman, Dame Faith Ireoba, ' Mother Eagle' , Bags Jigsimur Awards ,Wins Jeep, Cash Gifts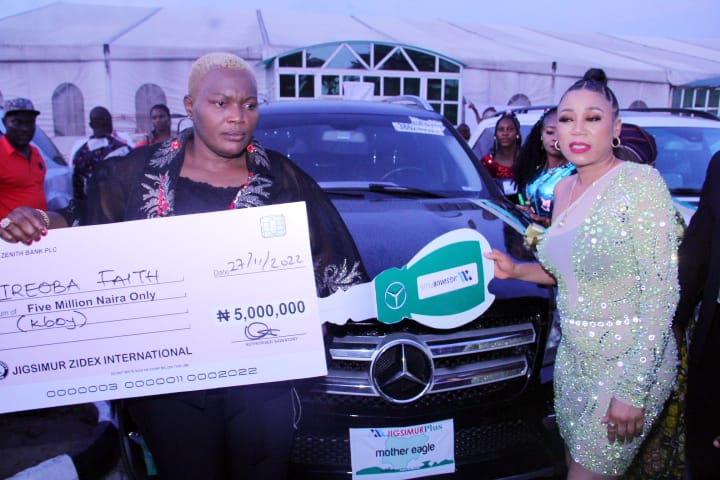 The world appeared to have  moved to the home of one of the amiable and adorable gallant business woman of substance, Dame Faith Ireoba, popularly known in her business circle as 'Mother Eagle', as she wins and celebrates in grand style, her 2022 Jigsimur Zdex International Award recognition and honor. 

Infact, the exclusive but colourful ceremony witnessed the 'creme de la creme' of the society.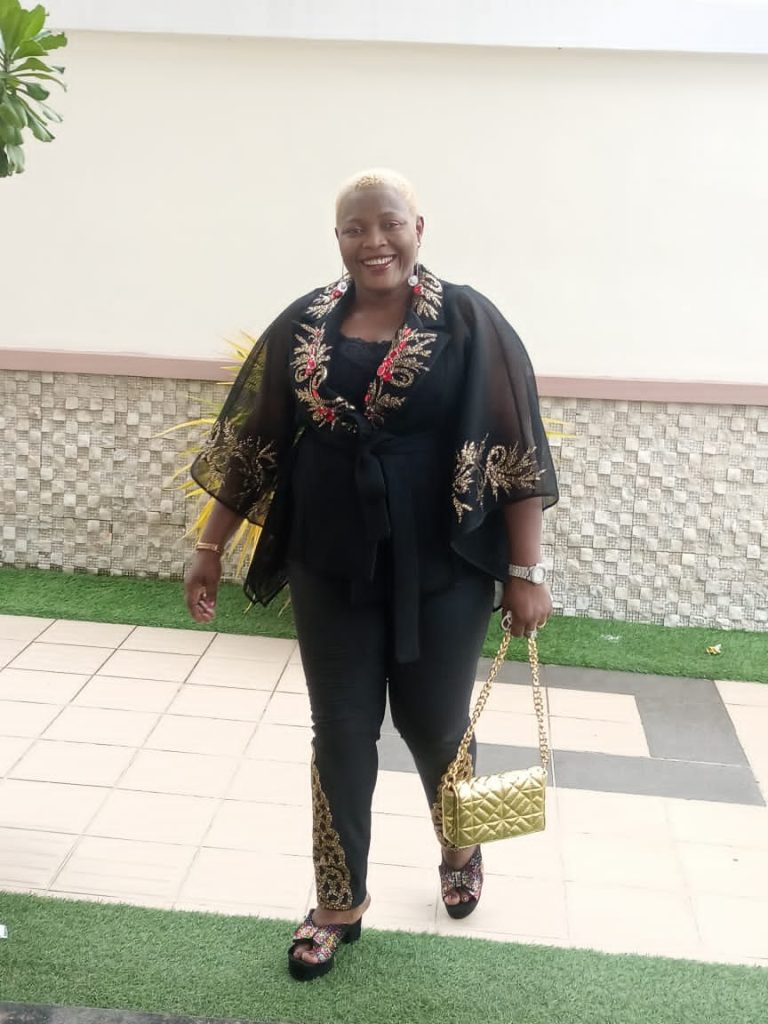 Indeed, as drums roll out in celebration, there comes a time when sterling quality of integrity and hardwork of a calm headed woman of substance is nationally and internationally recognized.
As Mother Eagle takes the center stage after Jigsimur Chief Executive Officer, CEO, Dr. Queen Lillian Osuofia,  announced her winning, every guests appreciated her stunning beauty and her gorgeous apparels that left all in great admiration.
As envisaged, tributes poured in like torrents, as everyone extolled the virtues of the hard working woman also known as ' Adajiugonnaya.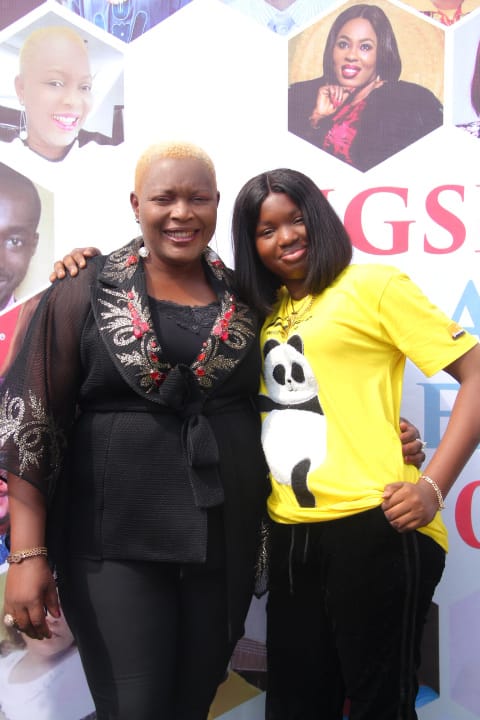 Guests attested to the fact that the event was all full of emotions, fun, thrills and paparazzi, as  'Adajiugonnaya', one of the best adorable kind hearted woman leader,socialite and lovable lady of substance pulled crowd of the dignitaries, bigwigs and supporters to her side.                                         
Judging from international records, Jigsimur Zdex International fourth anniversary and award recognition,  was in tandem with the philosophical Maxim of a great writer, Late Pa Paul Anueyiagu Edom , that said " It is more glorious to celebrate achievers while alive , so that they will witness, than when they are dead".
Little wonder friends, families and well wishers deemed it pertinent last week Sunday, being precisely November 27th, 2022, to honor and felicitate with Mother Eagle, as she is fondly called by her inner circle friends, associates and admirers.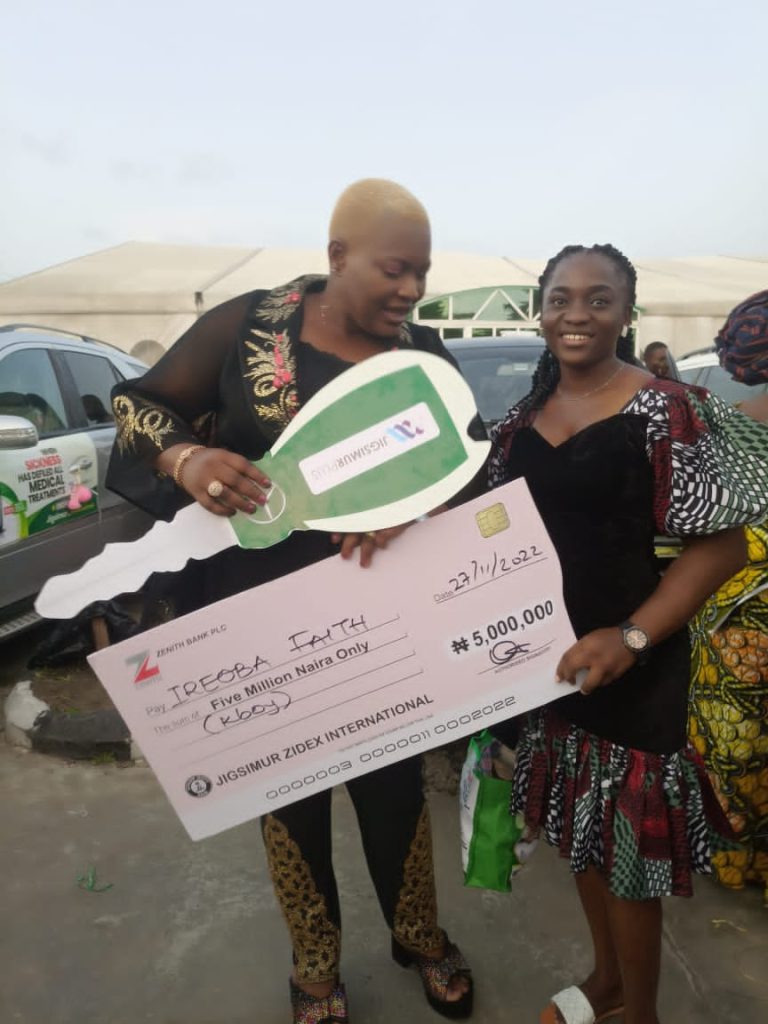 Dame Faith Ireoba, has with her remarkable quality of resilience, determination and boldness, weathered all storms of life and surmounted trials and obstacles, to become a successful mother Eagle and envy of her compatriots.
Truly, her life story of grass to grace, has been a turning point and reason her friends gets endeared and magnetized to her, which was evident at the event.
Mother Eagle despite past Jigsimur Wins, this year received a mezcedex Benz 4matic Jeep and cheque of Five million naira, besides international Trip award.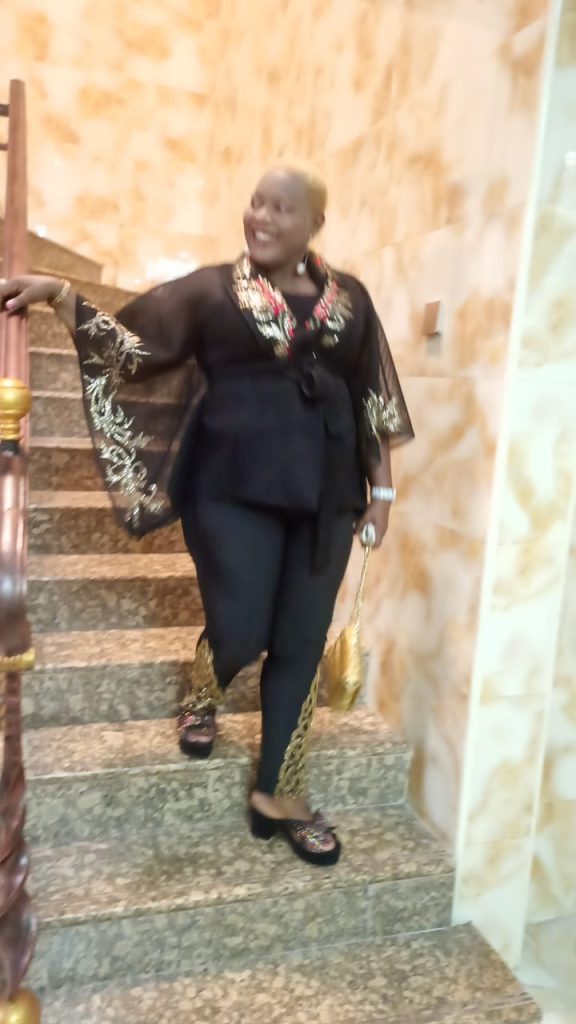 Blessed with lovely children, Adajiugonnaya is said to have a life style that is rooted in Godliness,as she constantly insisted that her life and family depended on God in all their activities. 
Her colleagues, workers and down liners in the Multi level  marketing business adjudged her as a down to earth woman, who would not contribute to anything that would cause problems, while many other people testified of her advisory capabilities once contacted.
For her children, they have learnt to bring their kneels on the ground, as they persistently pray for their sweet mother.One recently wrote:  "Mummy thanks for all your support and encouragement. Happiness will not depart from you" .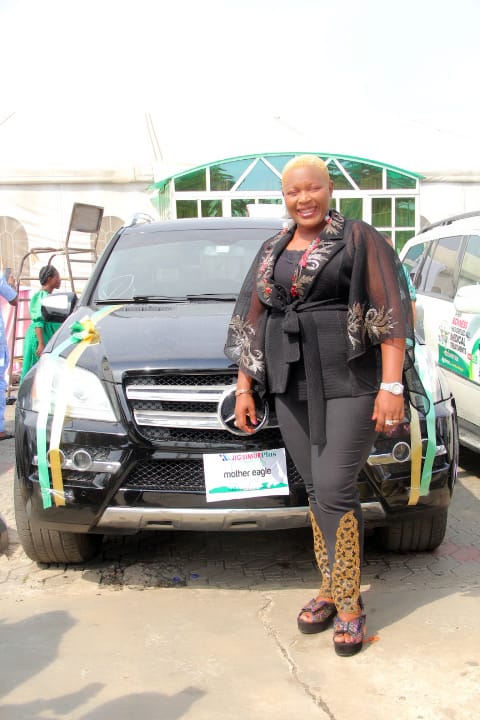 Speaking, Mother Eagle who has since inception of the company, have been rated one of the topmost leading distributor and Ambassador, was full of excitement, as she  thanked her CEO, Jigsimur Zdex International, Queen Lillian Osuofia, for her love and opportunity given to her.
She expressed her heartfelt gratitude to God Almighty and appreciated her families, workers, colleagues,friends and well wishers for their support .