GLITZ , GLAMOUR , PAPARAZZI, AS ADORABLE WOMAN POLICE ,SUPOL ABE TOMIDE, FETES FAMILY, FRIENDS, WELL WISHERS AT HER UNIQUE ALL WHITE DRESS CODE GOLDEN JUBILEE BASH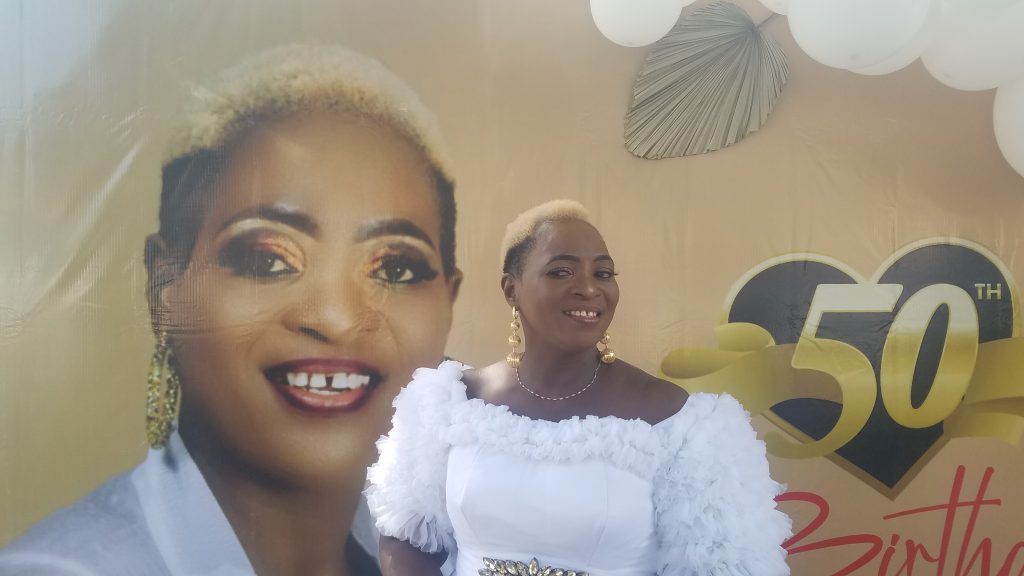 The world appeared to have moved to the home of one of the amiable and adorable gallant woman police officer , SUPOL Abe Tomide, as she marked her Golden jubilee in grand style , in an exclusive all white dress code party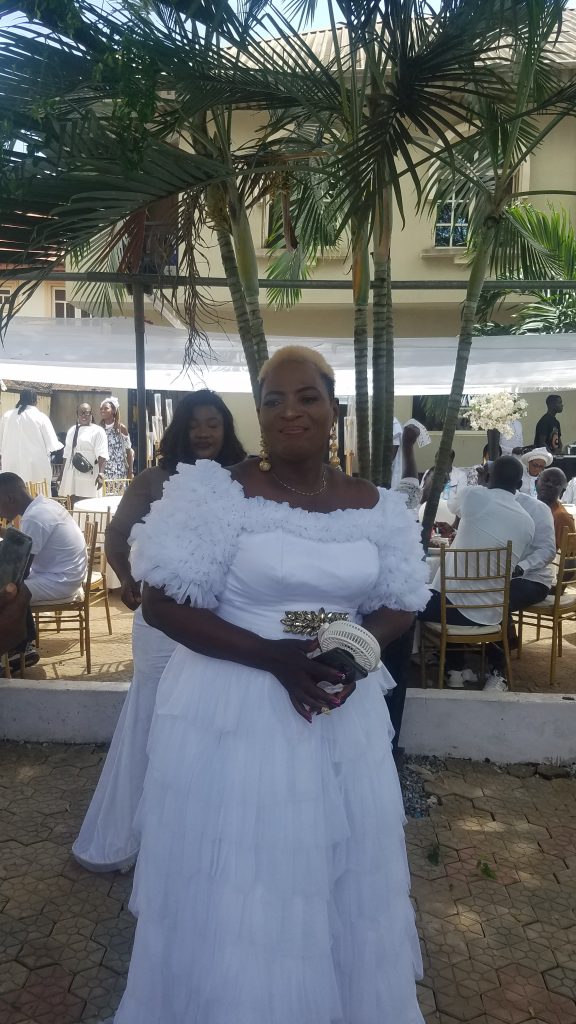 Infact the exclusive but colorful ceremony witnessed the creme de la creme of the society, including some Nigerian Security Stakeholders, famous Nollywood Actresses and Actors , Journalists, adherents of the Muslim, Christian and traditional religions.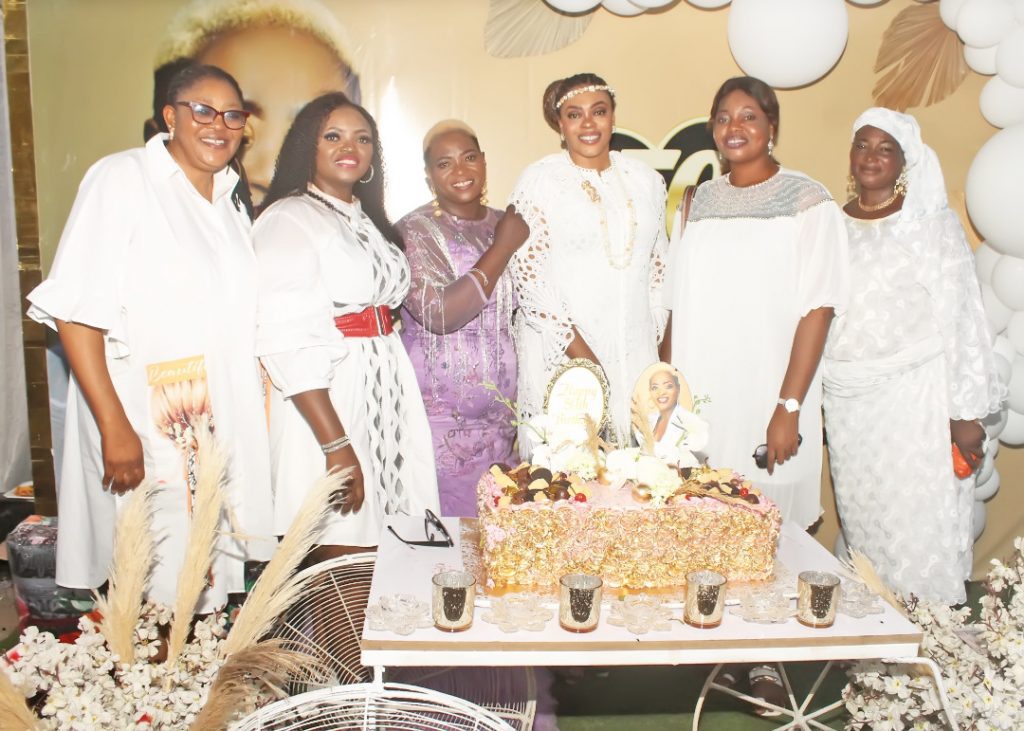 Tributes poured in like torrents , at her No.  2 Ayeni street, Akesan, igando, Lagos State residence, which was the venue of the occasion , as everyone extolled the virtues of the woman of substance.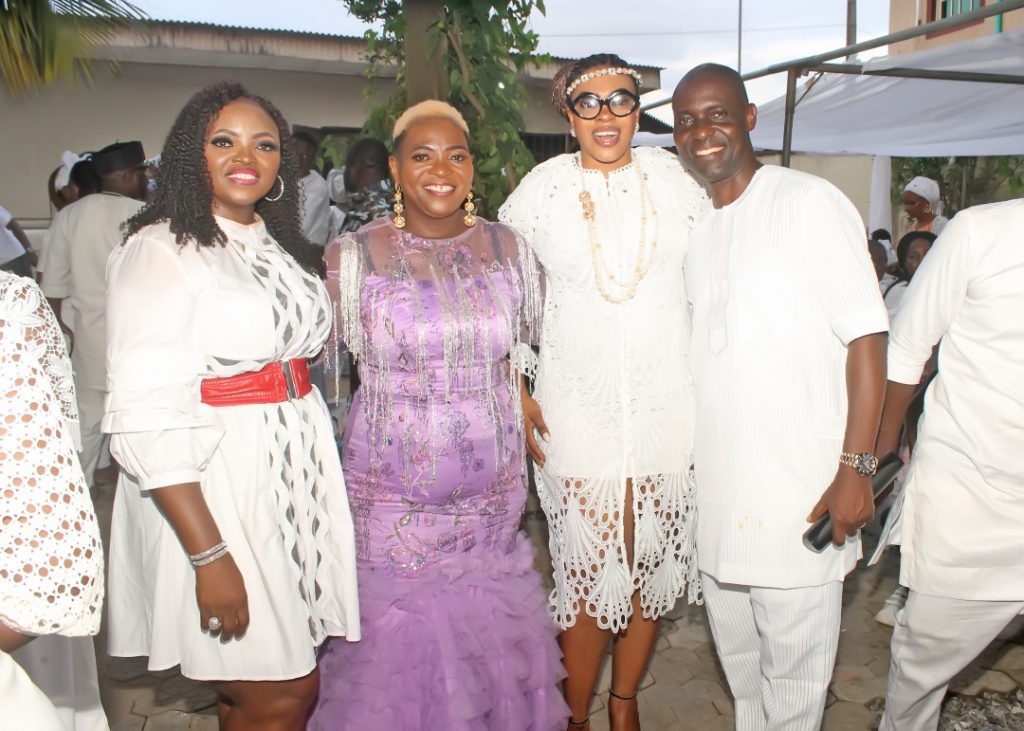 As she takes the center stage,  every guests appreciated her stunning flowing white outfit,  reminiscent of a wedding ceremony,  that left all in great admiration. Her  gorgeous apparels it  was learnt, came from the  collections of a notable designer named Mrs Abigail Anuoluwapo Gbabigo of Krystal Clothing.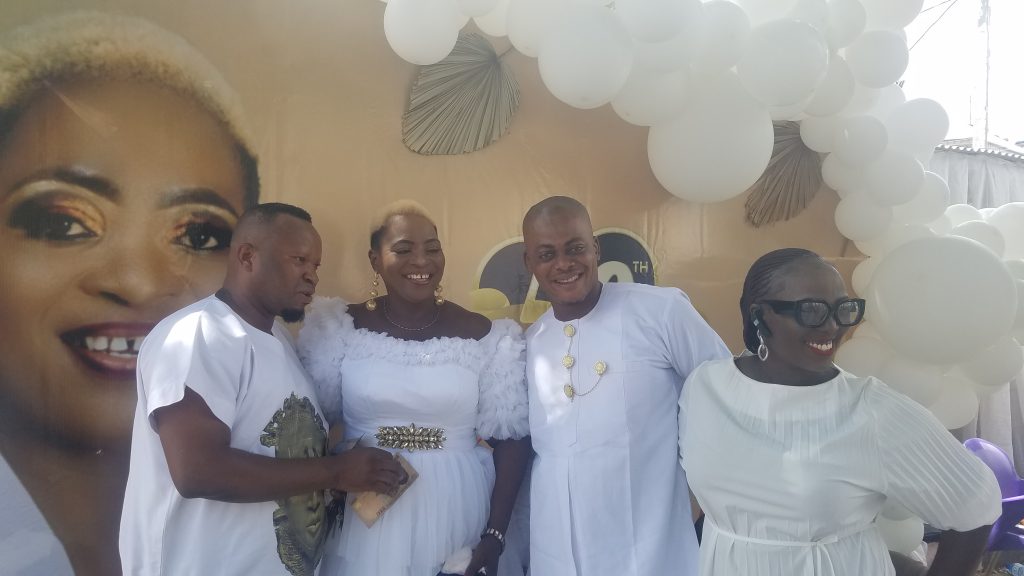 Indeed , the event was all full of emotions, fun, thrills and  paparazzi,  as one of the best adorable, kind hearted woman leader,  socialite and lovable lady of substance,  pulled crowd of dignitaries and bigwigs to her humble abode, in rare Thanksgiving to God Almighty that spared her life  in 2020.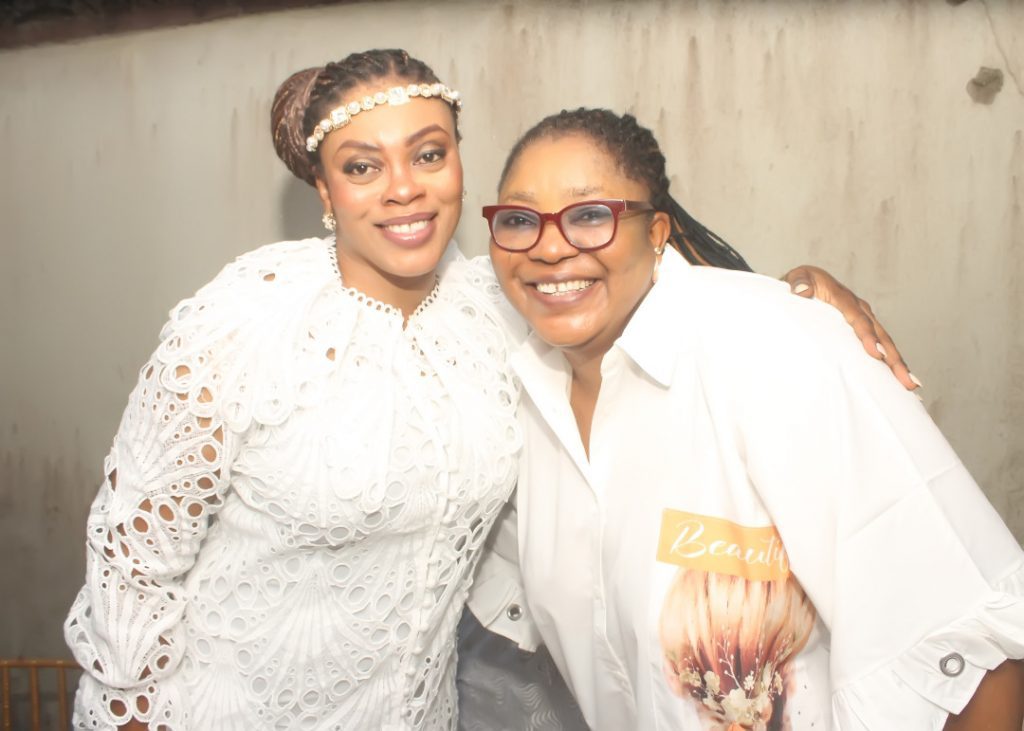 The occasion was in tandem with the philosophical words of a great writer, late  Paul Anueyiagu , that  "It is more glorious to celebrate achievers while alife, so that they will  witness, than when they are dead."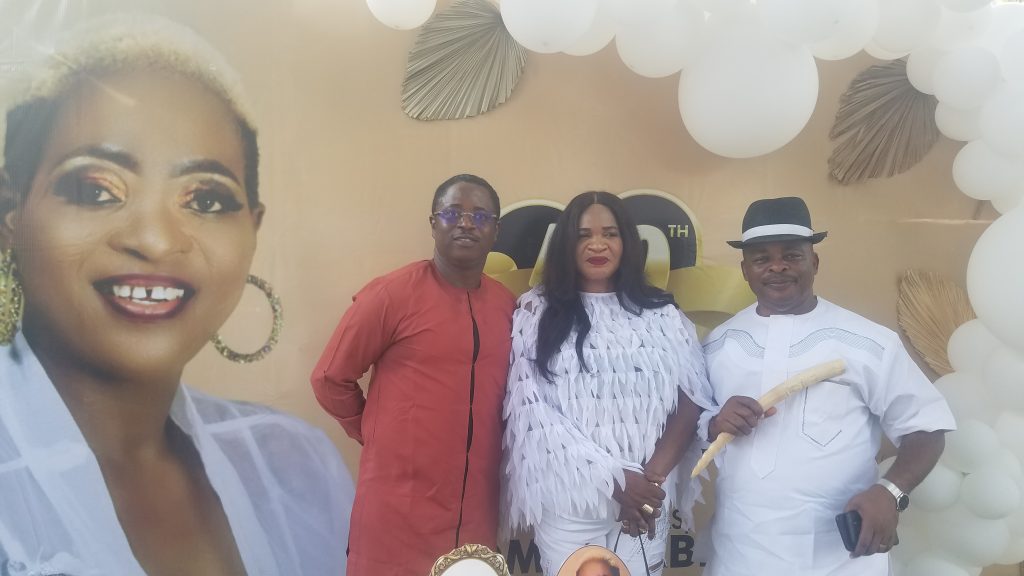 Little wonder friends, families and well wishers deemed it pertinent last weekend,  being precisely September 18th, 2021, to honor Assistant Superintendent of Police, ASP Abe Tomide , the great 'lioness' as she is fondly called by her inner circle friends and admirers.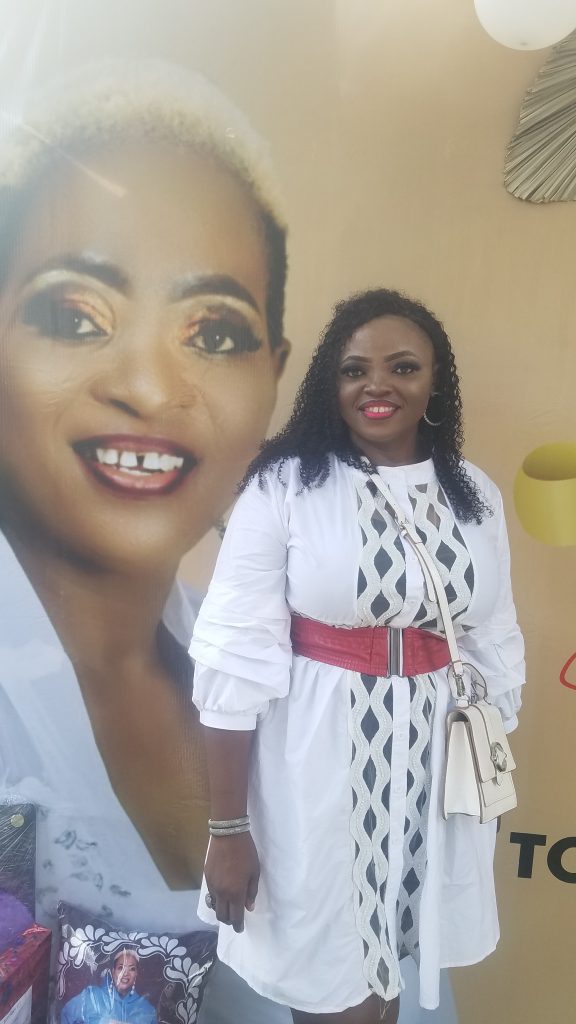 She was celebrated in a highly electrifying carnival of some sort, where many high ranking police officers, such as Assistant Commissioner of Police, ACP Taiwo Kasumu, Officer In charge of Zonal Intelligence Bureau, O/C ZIB,  Zone 2 Police Command,Chief Superintendent Of Police, CSP  Vera Ameh Akpa   , Divisional Police Officer,  Anthony Police Division, DPO Patricia Ikponmwosa  Amadin , O/C Gender,  Area 'M' Command,  ASP Grace Harrison, amongst others thronged to the venue in a show of solid amity.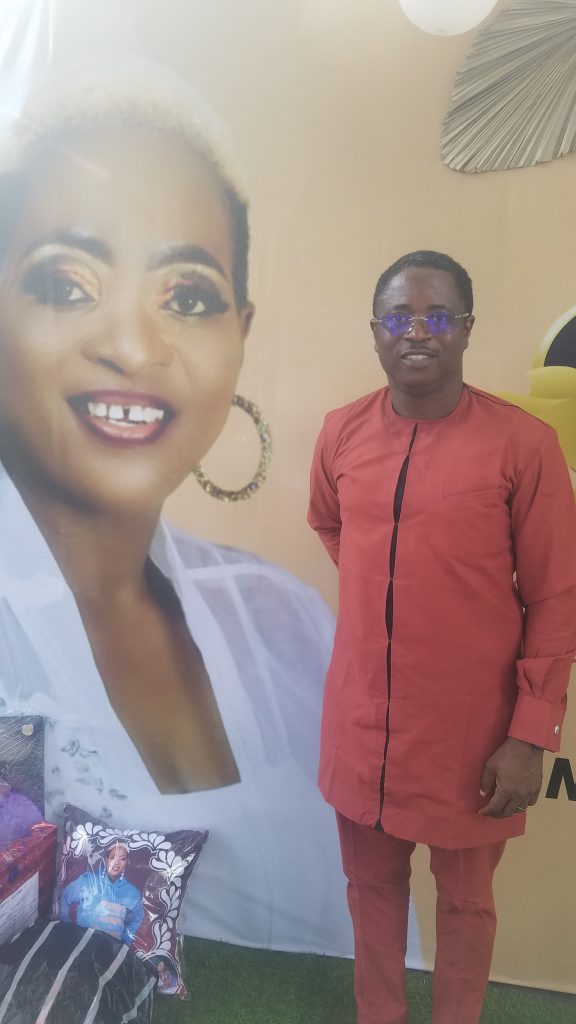 Top on the list of other front line friends, bigwigs,  guests and Organizations that graced the occasion to celebrate the amiable SUPOL Abe , were popular Nollywood Actress,  Anne Njemanze, His Highness, Honourable Henry Olawoyin Gbabijo , the Adele Oba of Ayede Ikale kingdom, Chief Famuyantan Yusuf A.K A BADA, Comedian Igwe kenneth chinedu A.K.A Akpors MOG, Pastor Olorunfemi,  Pastor   Savage,  Mr. Tony Obot, Olori Adefunke Gbabijo, Officer Abdullahi  Rashidat, Publisher of News Planet International Newspaper,  Mr. Emmanuel Edom  and others.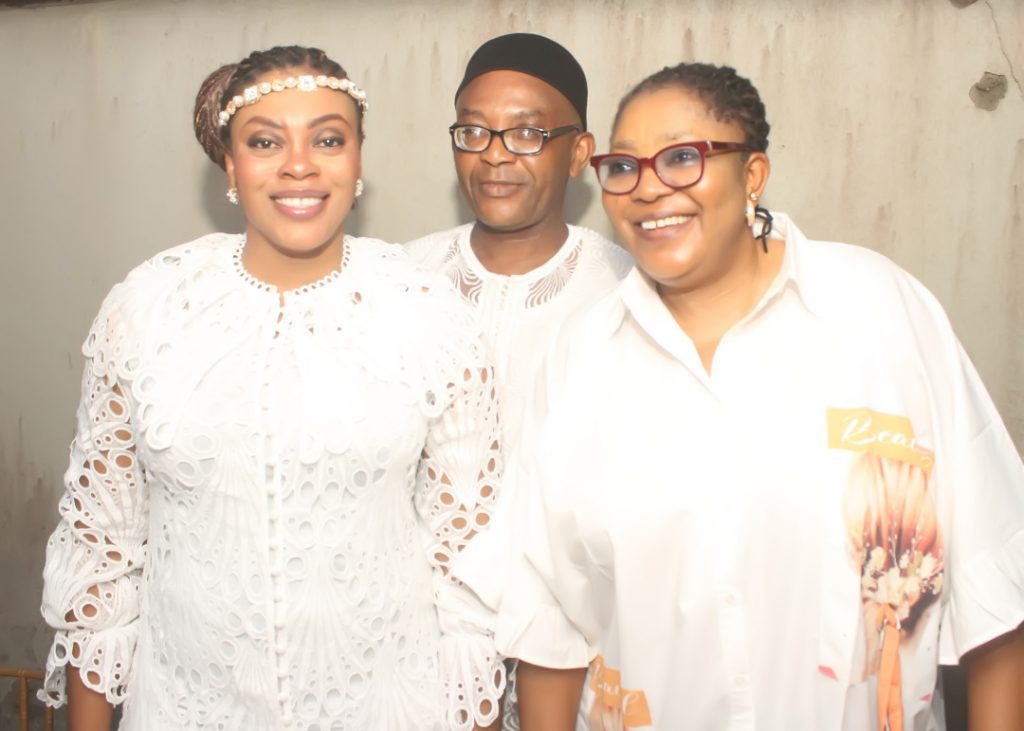 The All White Dress Code adorned and adhered by guests,  created a pious and heavenly atmosphere at  the event that commenced by 12 noon with an opening prayer by Pastor Tolu Olorunfemi of the Redeem Church.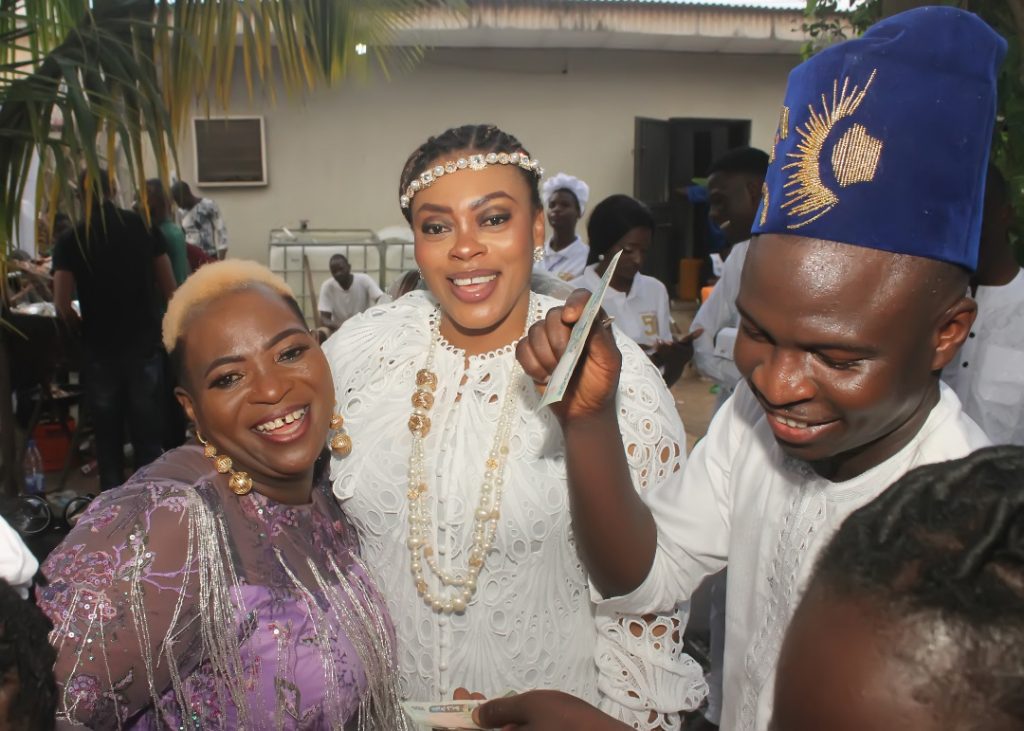 One remarkable thing behind this party , is that it was  majorly sponsored by her 25 years old First Son and HND 1,  Computer Engineering Student of Lagos State Polytechnic, Mr. Oluwatimileyin , who  the  Ever smiling, Charming,  Elegant and beautiful SUPOL Abe, described as " My backbone."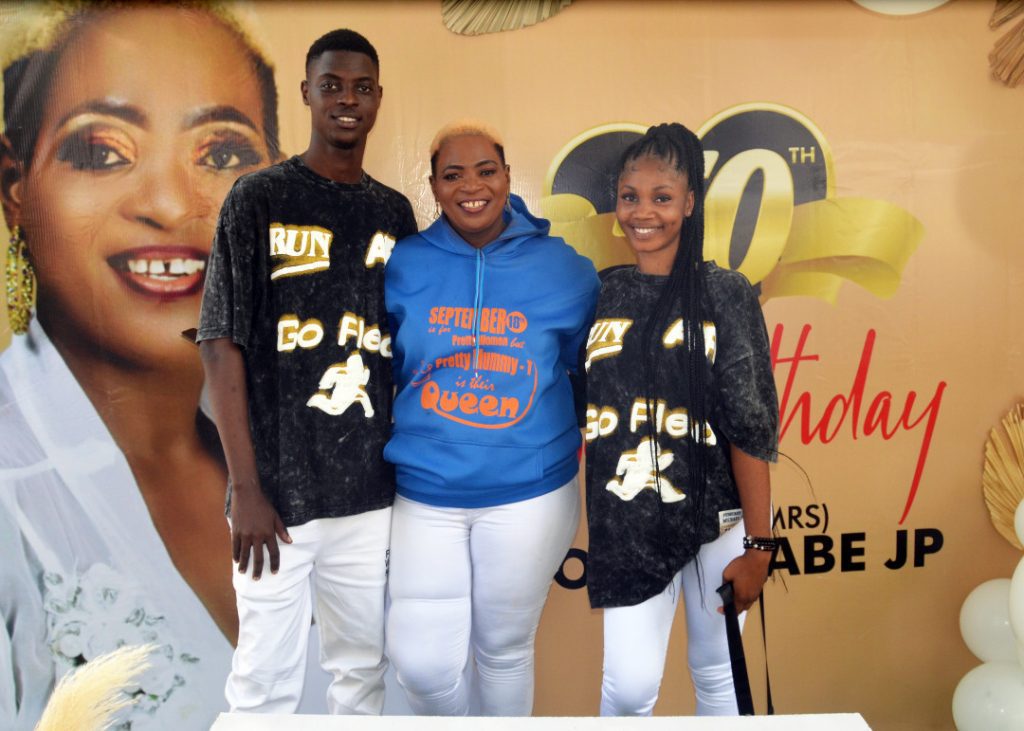 Abe who is a descendant of Gbabijo Lineage in Ayede Ikale of Ondo State ,  cheated death in 2020, after surviving a strange ailment that almost stopped  her from attaining her golden jubilee year.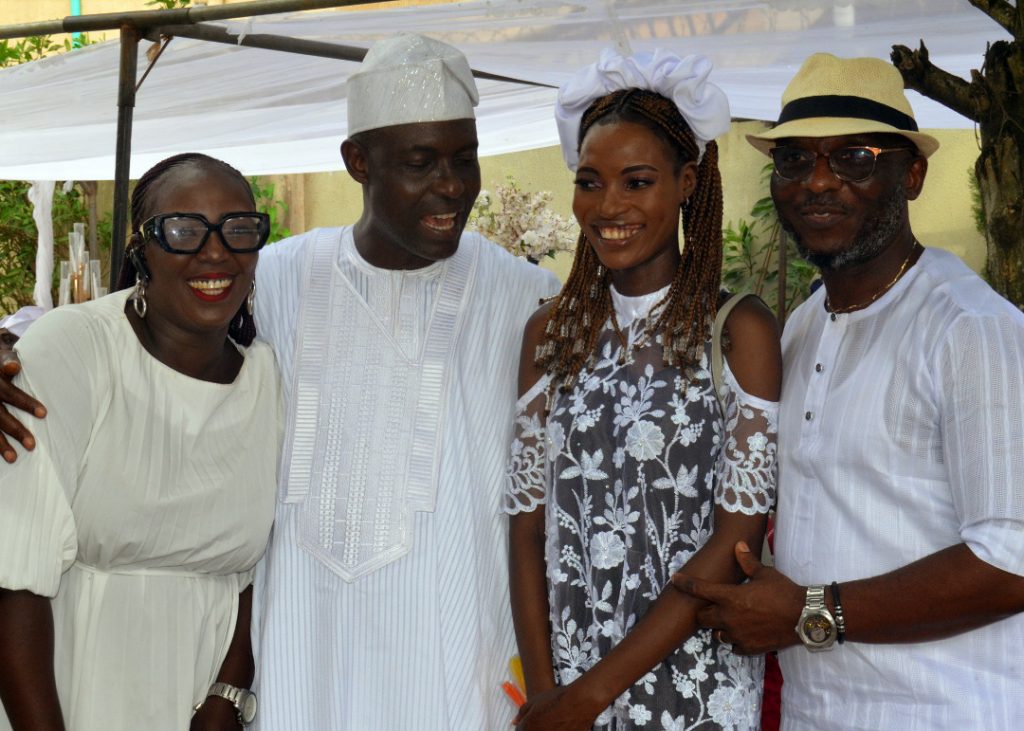 With her remarkable quality of  resilience, determination and boldness,  she weathered all storms of life and surmounted trials,  to become a successful mother and envy of her  compatriots.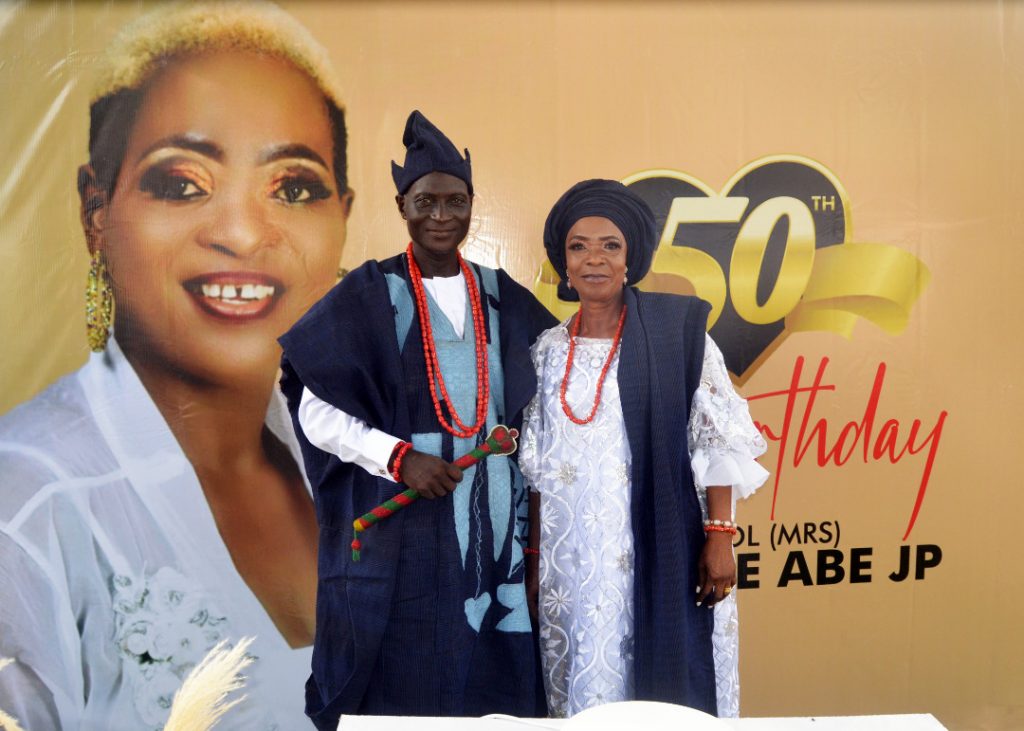 Truly,  her life story of success from grass to grace, has been a turning point and reason her friends gets endeared and magnetized to her, which was evident at the event.                           
She was said to have followed her heart when she got married 30 years ago to her heart thromb, also a police officer, Mr. Akinwale Abe , a Deputy Superintendent of Police DSP, and Personal Assistant to the  Commandant, Police College,  ikeja, Commissioner of Police, CP  Adekunle Asafa Rafiu  .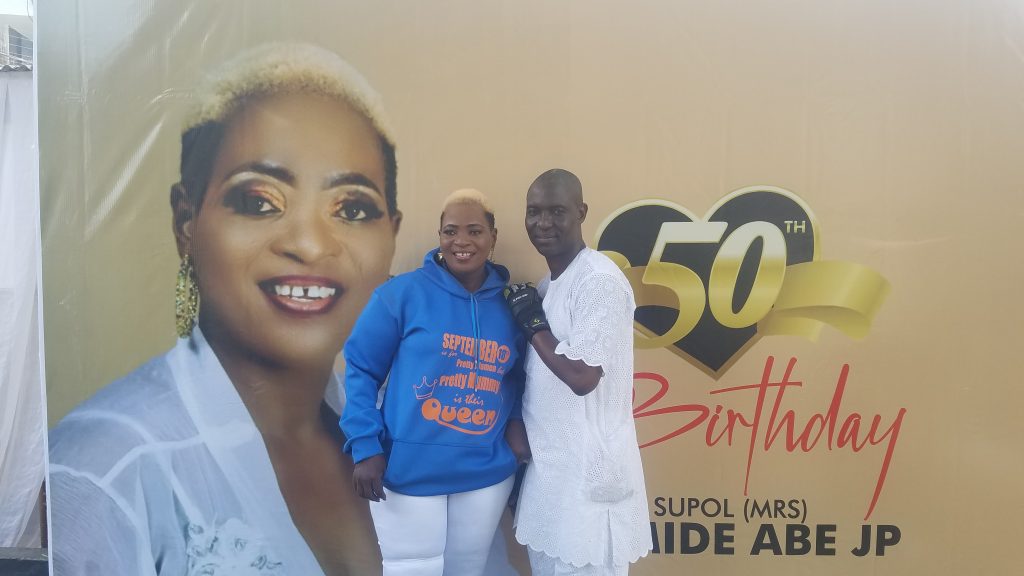 Blessed with both Male and female children, Viz : Oluwaseun , Oluwatimileyin, Oluwafumilayo and  Oluwagbemileke . she has a life style that is rooted in Christianity,  as she  constantly insisted that her life and family depended on God in all their activities.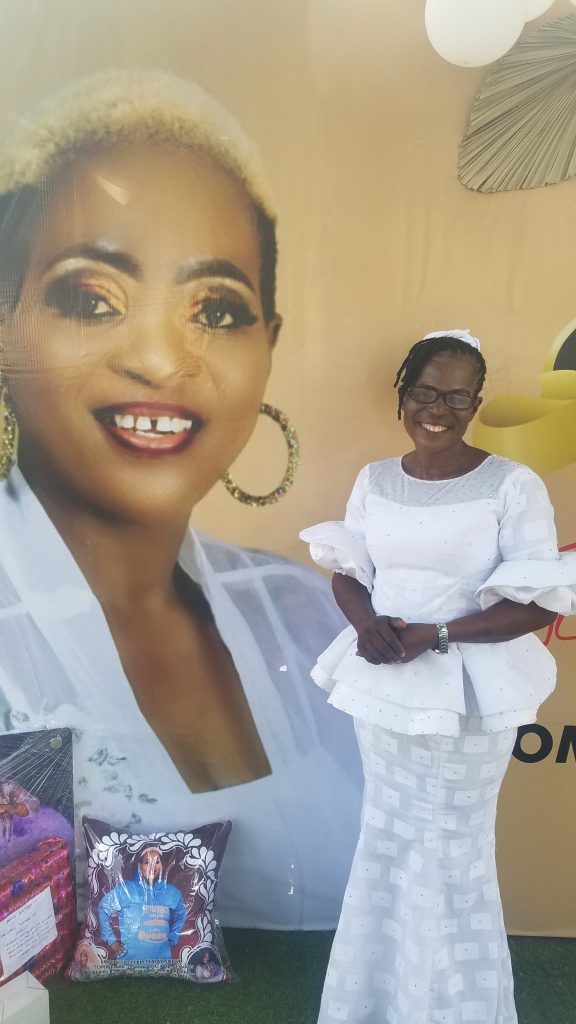 Her Neighbors adjudged her as a down to earth woman, who would not contribute to anything that will cause problems and she also gladly participated in their neighborhood activities, while many other people testified of her advisory capabilities once contacted.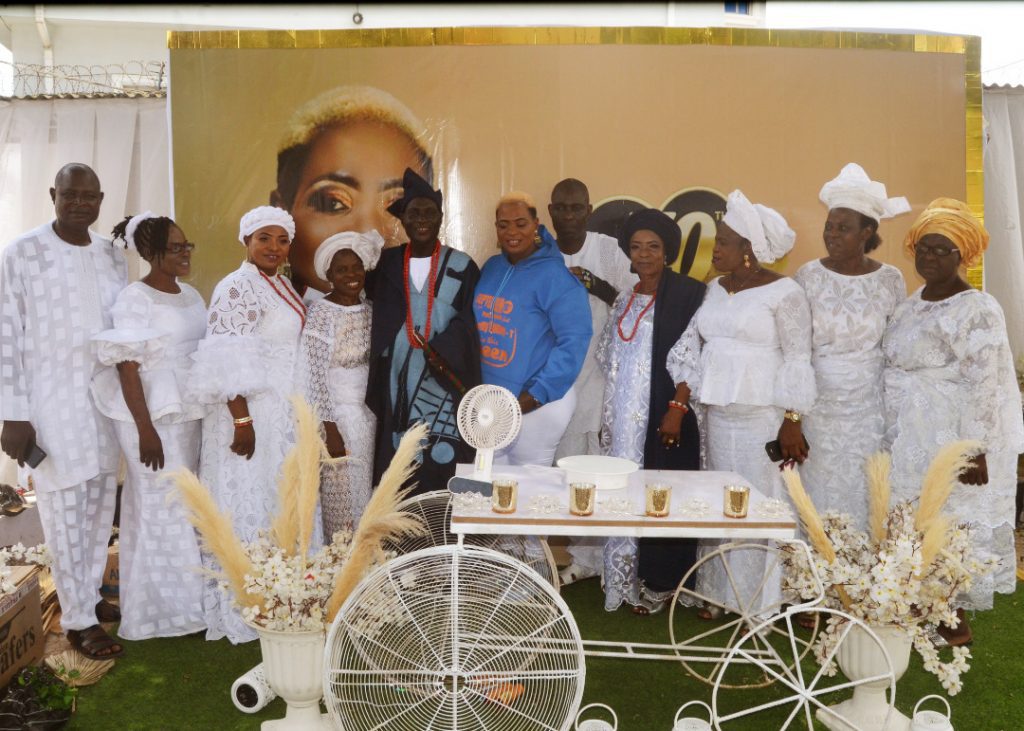 Speaking while welcoming her guests,  SUPOL Abe who was full of excitement, expressed her heartfelt gratitude to God while kneeling down at the green carpet spot. She also expressed her candid appreciation to her guests.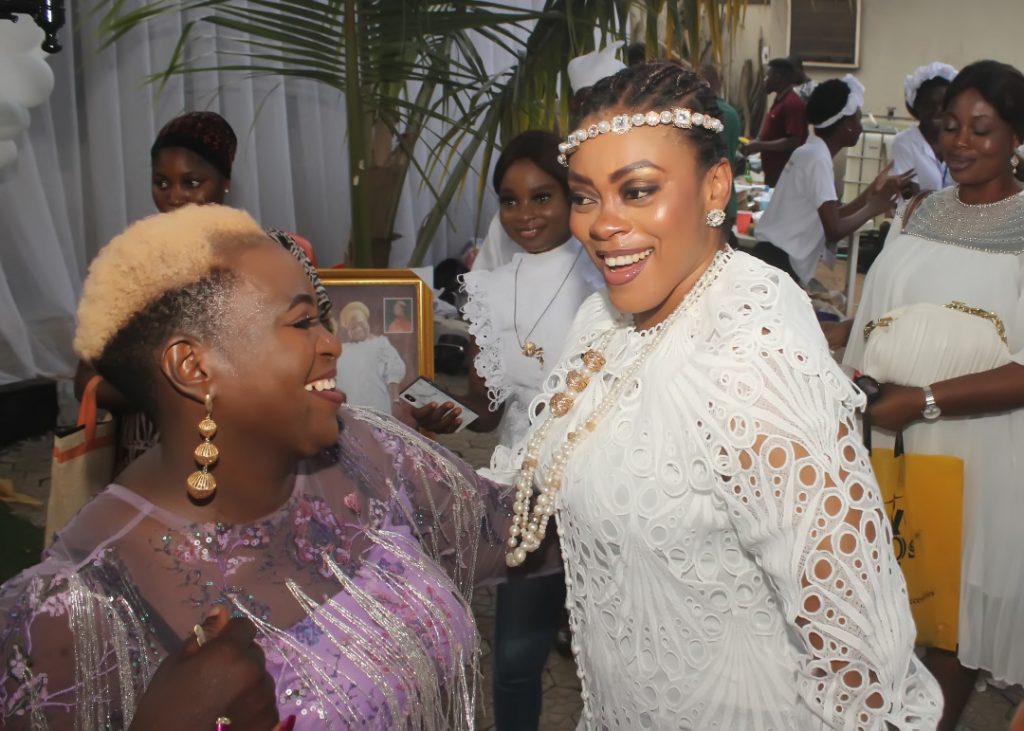 In her words : "I give God Almighty who said that I will be alive today all the  glory.I thank my husband, families, friends and well wishers, who stood by me during my illness and the difficult times,  especially my Son, Oluwatimileyin, who is my backbone. "                                                 
Earlier the Celebrants Elder brother and High Chief representing  Ondo Monarch of Ikale Community,  Honourable Henry Gbabijo,   stated  thus  : "I came all the way from Ondo State for this my younger sister's golden jubilee celebration.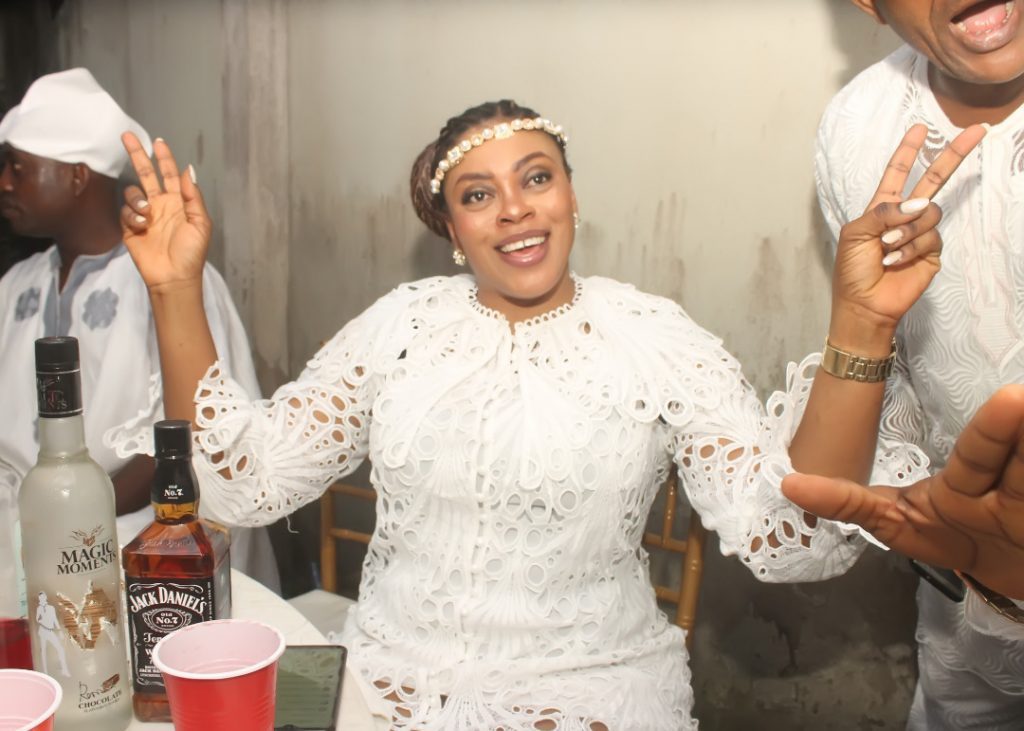 I glorify God for sparing her life .She is precious to me and special to the entire family, being a financial backbone to the family ,very supportive, hence we  rallied round to celebrate her and pray that she sees her 70th birthday".     
Appreciating his wife on her golden jubilee celebration,  SUPOL Abe's husband,  DSP Akinwale praised his wife's supportive role and care for his family.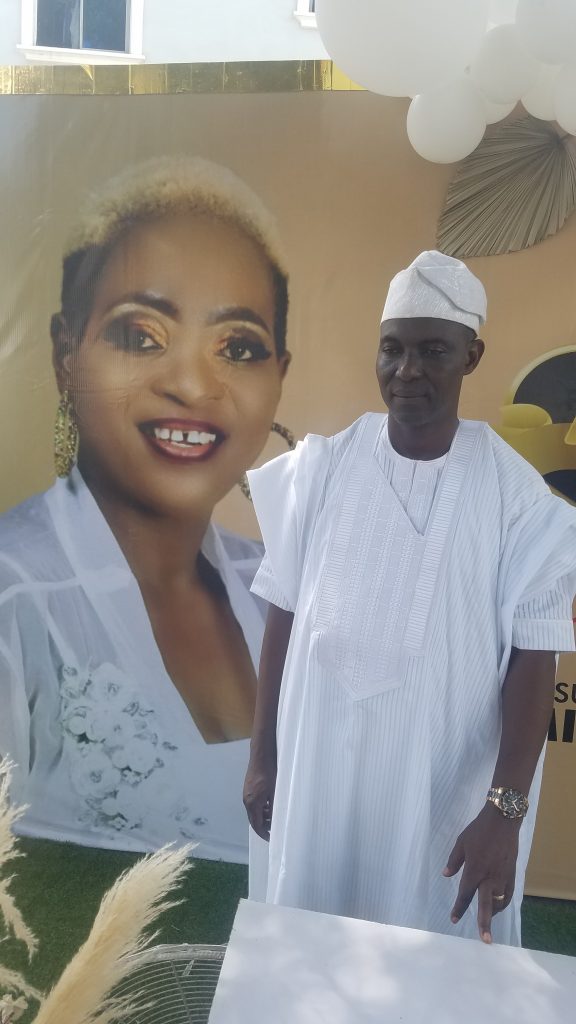 "I  thank God for giving me a woman who tolerates my excesses, a  financial piller, a good support and caring mother. I thank God for keeping her alife to see today, May she celebrate her 78 birthday in good health. I also sincerely appreciate all who honored my wife today on her golden jubilee Thanksgiving. It is not easy, with your tight schedules to spare such time. I can't appreciate you people enough", Akinwale stated .                                                               
For Oluwatimileyin, in his own words,  appreciated his mother and gave  God  glory " If not for God's intervention,  this event will not be  possible. My mother is always there for me hence I  decided to sponsor the event even when she was reluctant to celebrate her golden jubilee "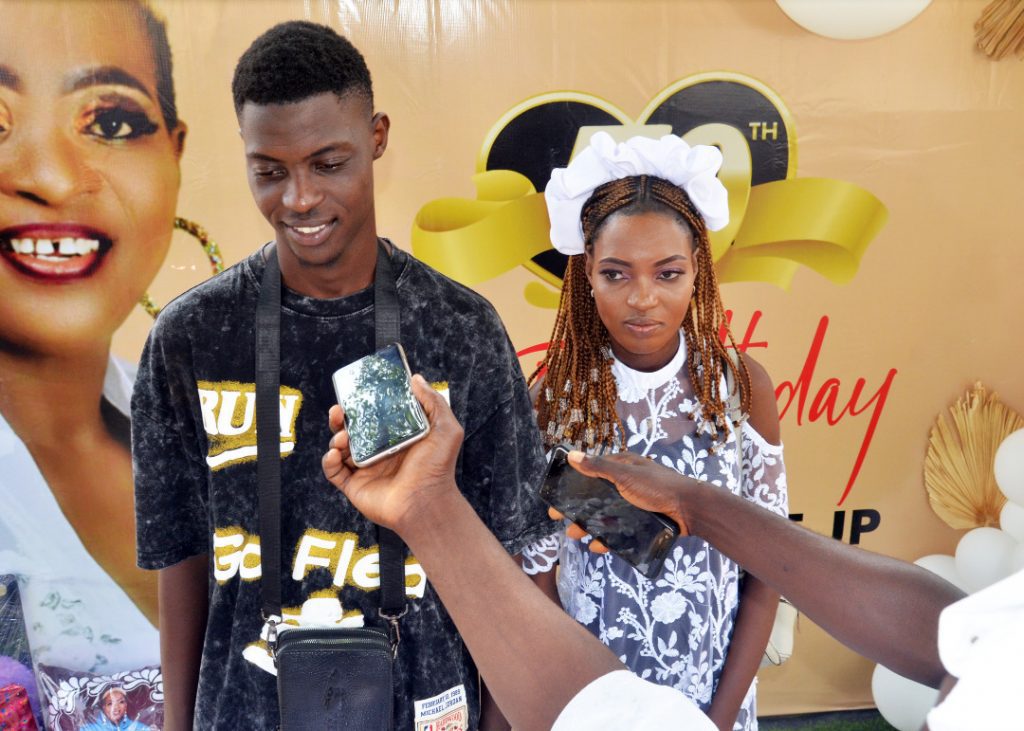 Her 27 years old first daughter, Oluwaseun, an International Relations graduate of Odegbe International University,  Republic of Benin  and a certified Caterer,  was full of praises for her mother who she said " Iam fond of my mum and we are very close "   
Collaborating her family position, Celebrants Younger Sister ,Pastor (mrs) Olabisi Olorunfemi   said " Today is a special day for me because iam attached to my sister and the whole 9 children of our late parents are United. We thank God that God revived her to life after hospital rejected her "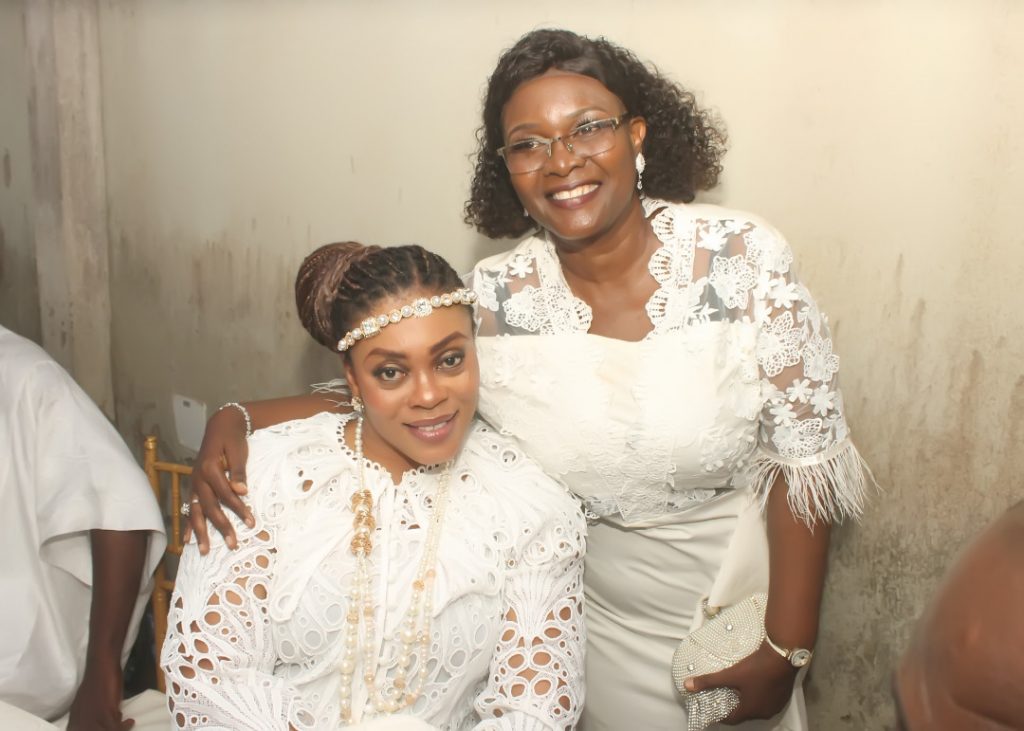 Most of the guests who thronged the occasion, did not only celebrate SUPOL Abe, but they joined the rest of the family members to dance and exhibit exotic dance steps.                           
For instance, Chief Alloy and Lolo Patsy Ezugwu,  who are immediate Neighbors to the  Celebrant, praised her  and husband ." she is lovely,  friendly, always  willing to help , taking your problems as hers. They  are good neighbors and hardly behave like police officers "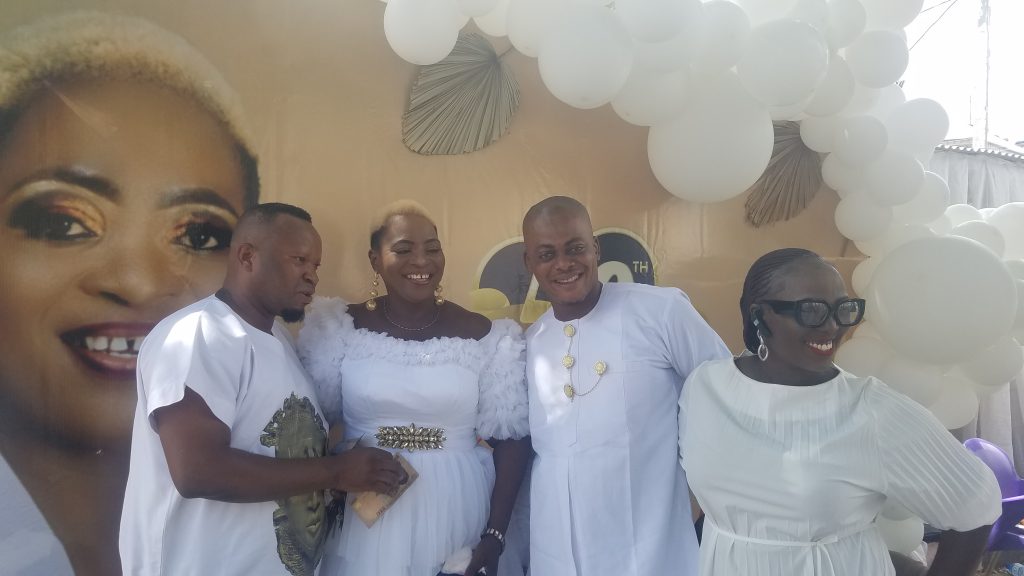 In an interview with our Correspondent,  hard working and Gallant O/C ZIB , CSP Vera Ameh  Akpa,who is SUPOL Abe's immediate Boss  stated thus:  " its important that this event is given a limelight because last year was turbulent for her and family ,we never knew she will see today, We thank God for her revival. she has been working with me for over six years .she is open  minded,  examplary officer, dedicated and hardworking and that is why iam here today with my entire family "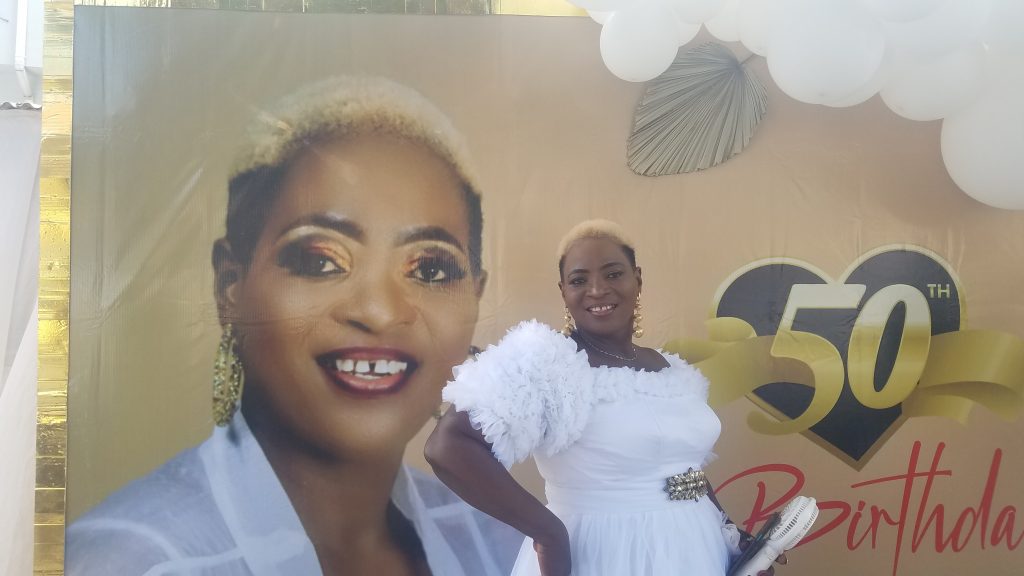 Abe's Colleagues represented by SUPOL Grace Harrison , Thanked God for her life and prayed God to continue to keep her healthy."Iam overwhelmed",she  said.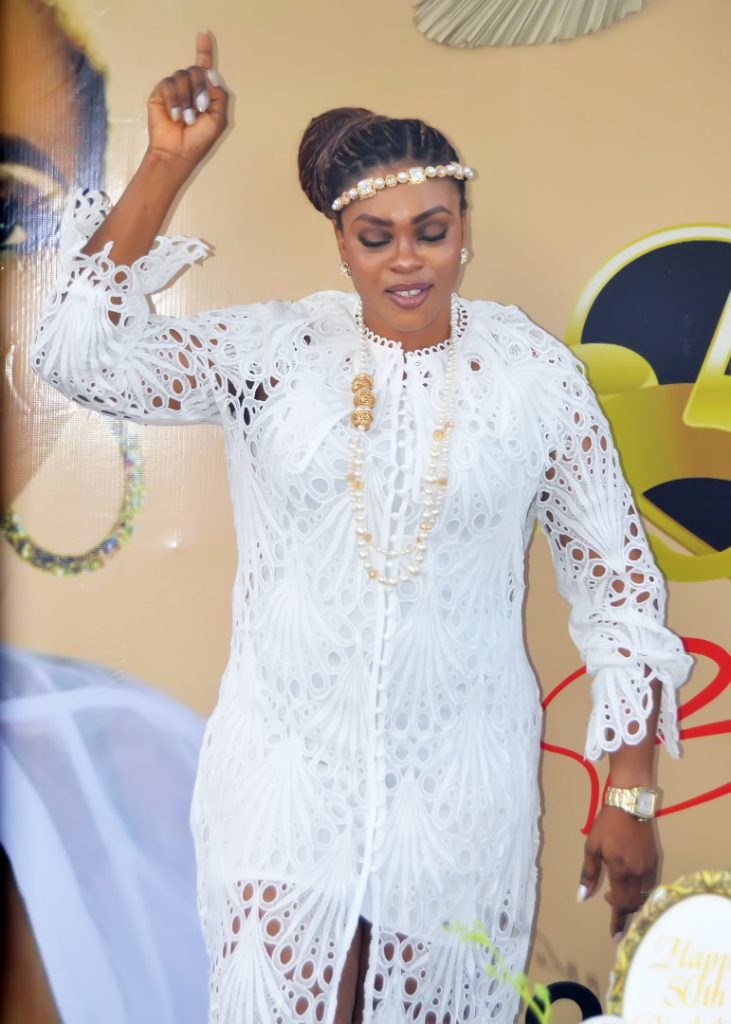 However, about 7. 40 pm,  DPO Patricia Ikponmwosa Amadin  of Anthony Police Division, caused a stir, as she stormed the venue with her entourage, exhibiting her latest dance styles to the admiration of other guests.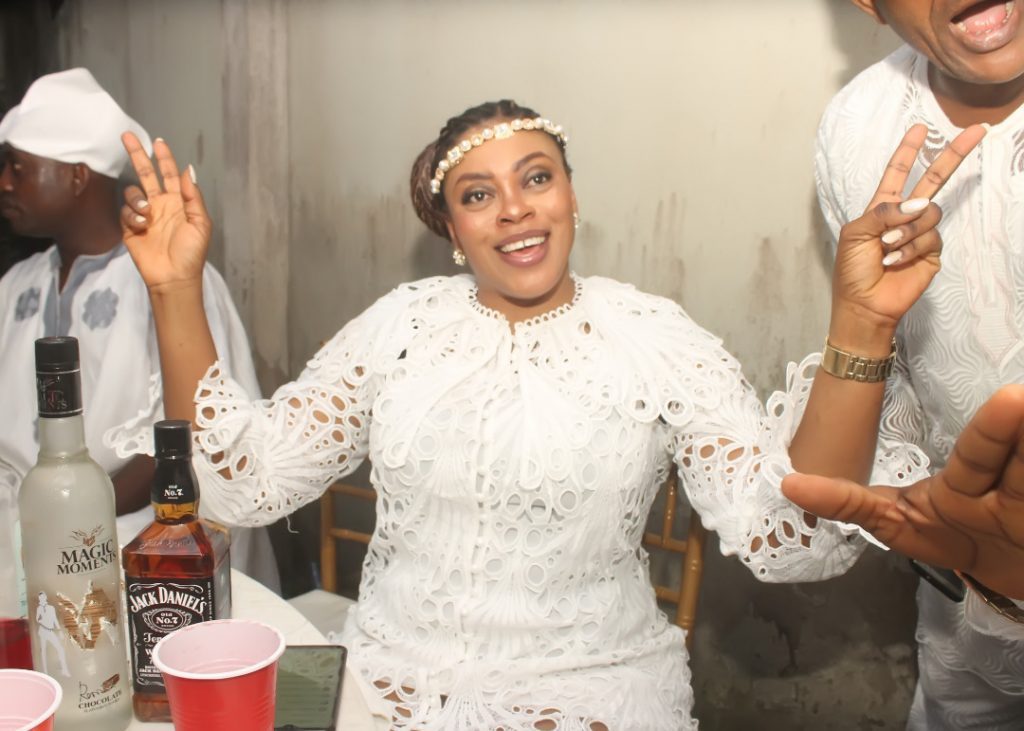 She was joined by other celebrities , such as CSP Vera Akpa, Supol Grace Harrison,  Nollywood Actresses , Actors led by Anne Njemanze, PA to O/C ZIB, Officer Abdullahi Rashidat and  the excited celebrant, to an electrifying,  scintillating dance session.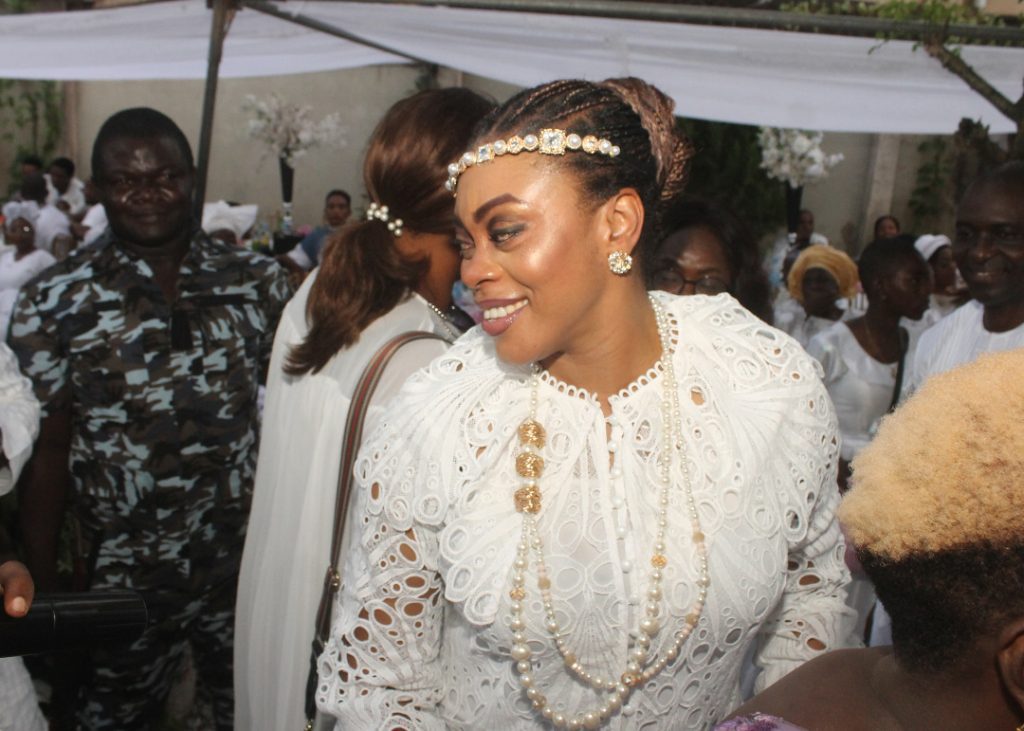 Indeed,  it was a big bash,  food and drinks of various descriptions were not in short supply , as the ever smiling celebrant ensured that every guest had enough to eat and drink, while some had take away food packages .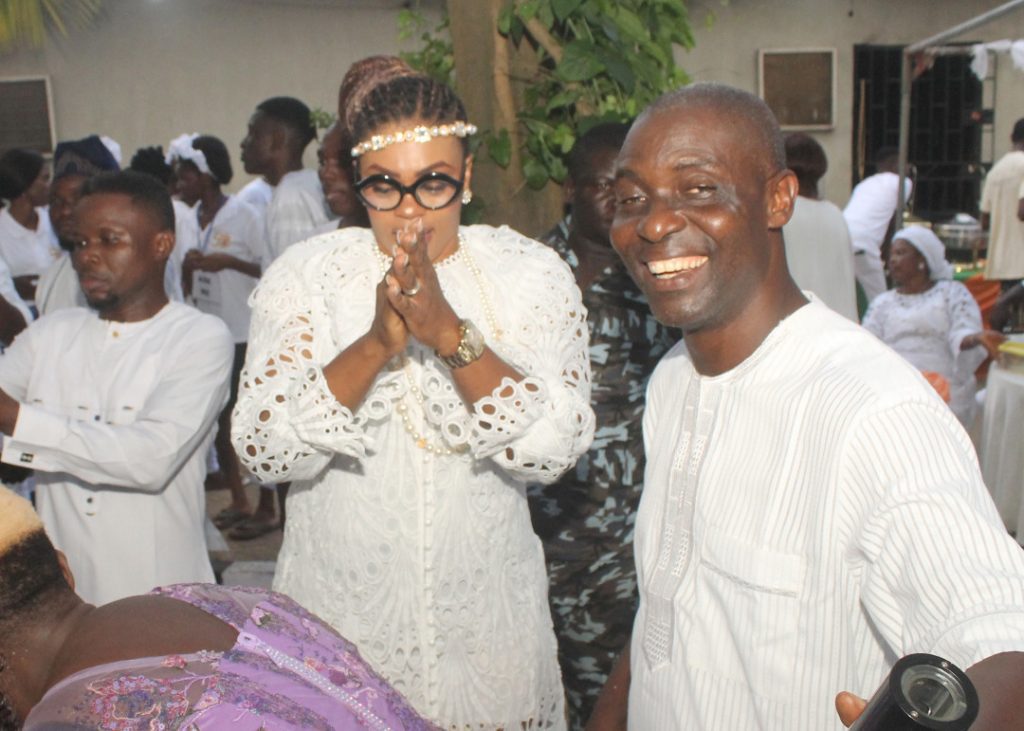 Infact, unexpected of a day party, Many  Guests were seen relaxed as at 10 pm, without any sign or  willingness to go home or better put,  they were not in hurry to disperse.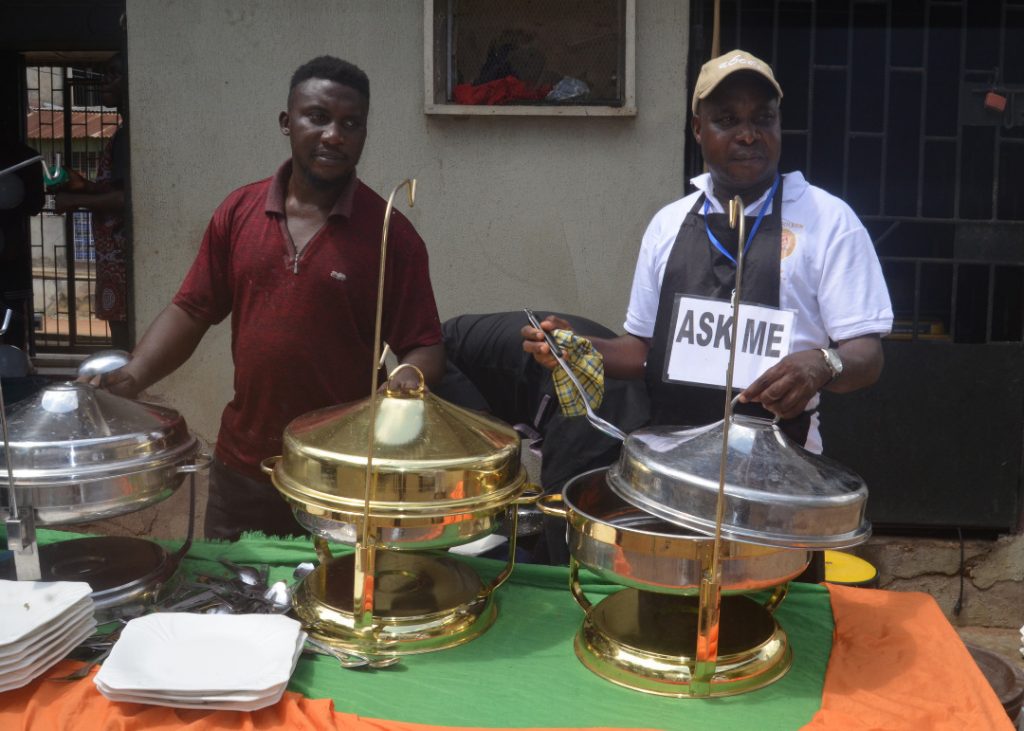 Thanks to the lovely and enjoyable  music vibes from the  DJ and hilarious comedies ,  dance steps of the MC, Akpors