Frank Mba Now  CP Ogun State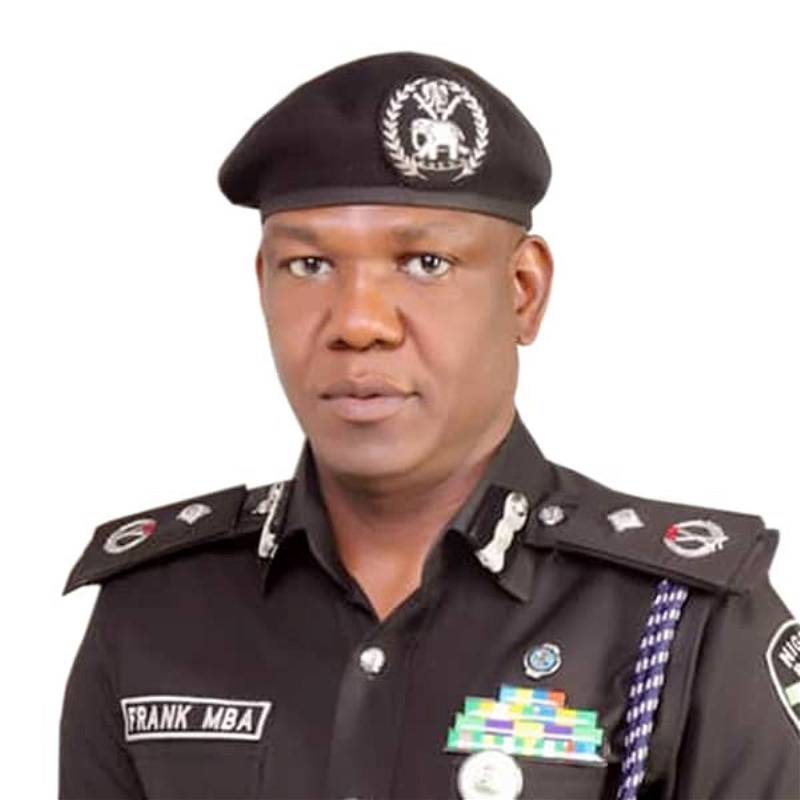 Commissioner of Police (CP) Frank Emeka Mba has been redeployed to Ogun State as the new Police chief.
Until his present posting, Mba was CP Border police force, department of operations, Force Headquarters, Abuja.
An alumnus of the University of Lagos, Akoka, where he obtained his first degree in Law.
He attended the Nigerian Law School, Abuja and was subsequently called to the Nigerian Bar in 2002.
Also he attended the University of Dundee, Scotland, United Kingdom in 2005 for his Master's Degree in Law (LLM), graduating with a Distinction.
CP Frank is also an alumnus of the prestigious FBI National Academy, Quantico – Virginia, USA.
In addition, he holds a Certificate in National and International Security from the Harvard University, USA.
A Member of the National Institute (mni), having successfully completed the Senior Executive Course at the National Institute for Policy and Strategic Studies, Kuru – Jos in 2022.
Mba joined the Nigeria Police Force (NPF) as a cadet officer and was trained at the Nigeria Police Academy, Kano, where he graduated as the best cadet in academics.
Thereafter, he commenced his policing career, rising through the ranks to his present status as a Commissioner of Police.
A passionate and versatile officer, he has worked in many challenging Police Units and Departments in Nigeria, cutting across I Investigations, Operations, Administration and Public Relations.
A three-time National Spokesman of the NPF and a recipient of the UN Medal, he was a member of the Nigeria Police
Contingent to the United Nations Peace-Keeping Mission in Liberia between 2006 and 2007.
CP Mba has attended some of the finest Law Enforcement trainings, within and outside Nigeria.
These include: Countering Violent Extremism and Police Leadership Course at the International Law Enforcement Academy, Roswell, New Mexico, USA (2018); Strategic Leadership and Command
Course, Police Staff College, Jos (2017); Crisis and Disaster Management Course, Galilee International Management Institute, Israel (2013); Managing the Media in Crisis Situations, School of
Media and Communications, Pan Atlantic University, Lagos (2013); International Visitors Leadership Program on International Crime Issues, Washington DC (2010); General Criminal Investigation Course at the International Law Enforcement Academy, Botswana (2009); Middle Management
Course on Global Peace Operations in Vicenza, Italy (2008); amongst others.He is a Fellow of the Nigerian Institute of Public Relations (NIPR); Fellow, Chattered Institute of Local Government and Public Administration of Nigeria (CILGPAN); Fellow, Chattered Examiners of Criminology and Forensic Investigation Inc., USA (FCECFI); Member, International Institute of Certified Forensic Investigation Professionals, USA (CFIP); Member, FBI National Academy Associates Inc. (FBINAA); Member, The International Emergency Management Society (TIEMS);
amongst others.Until his recent deployment, he was the CP Border Patrol Force, Department of Operations, Force Headquarters, Abuja.