ELECTION TRIBUNAL: WE NEED A DANIEL THAN A THOUSAND SENIOR ADVOCATES OF NIGERIA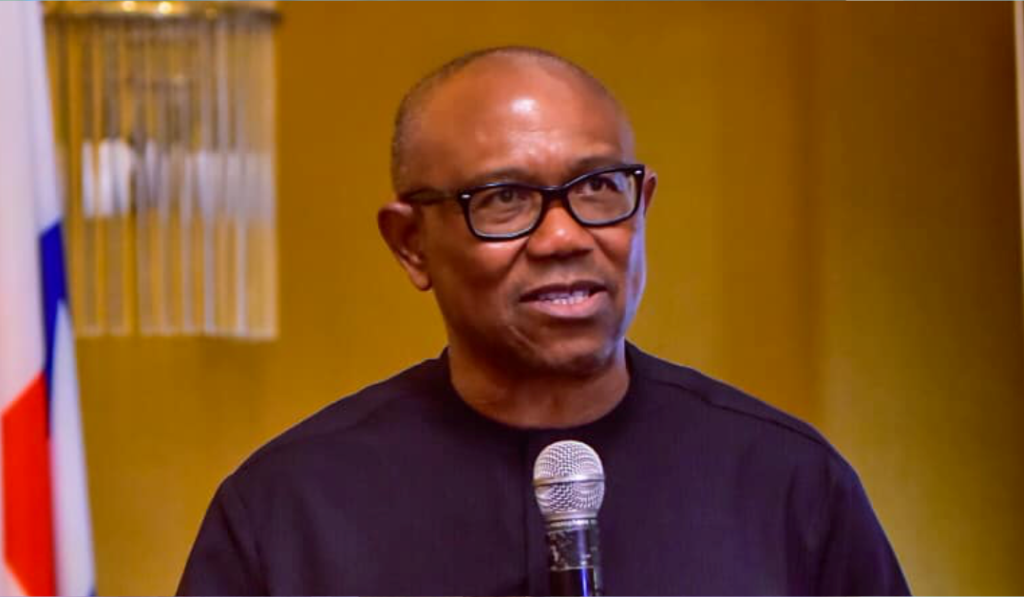 I could hear someone saying, 'No Barrister, don't be pessimistic.' Hear me out. It's only one who has lost touch with this country in the last thirty years or even more than that will go to sleep over our petition in the court.

Yeah, by law, we have a prima facie case and by the facts of the case, we can also say, ipsa loquitur.
But the truth is that the case is beyond interpretation of law and the validation of facts. The case is against a SYSTEM, an unconscionable diabolical system. We are up against the system that makes the law, interprets the law, and enforces the law.
In this regard, we witnessed how a man who didn't contest election, was returned elected, and another man who came third in an election was declared the winner! I am talking about law and a system.
As to the facts of the case, it's the same system that supplies the facts. Of course, what did INEC do when we requested for the facts? They refused and began to disconfigure the BVAS so as to distort the facts.
My people you know what? This is the system we are contending with:
*1. We are contending with Oil moguls.*
These are people who own oil blocks and sponsor most of the politicians. They understand that their rape of the economy of Nigeria will end if Peter Obi wins. They are ready to spend dollars to ensure he doesn't get it. They are our unlisted respondents.
*2. We are contending against a cartel of oil bunkers and thieves.*
Have you forgotten it was Peter Obi that exposed the government as being behind the oil theft? He told the world how the conspiracy and collusion of international partners, security personnel, government officials, and oil companies are responsible for the theft. And you think he would be allowed to come and stop the theft? Think about it.
*3. We are up against systematic corruption.*
Are you aware that both the public and civil services are incurably corrupt? Are you aware that civil servants own estates within and outside the country? And you think that they will allow Obi to come and overhaul, revamp the public and civil services and block their avenues of corruption? They are unmentioned parties to the case.
*4. We are contending against a class of people who have enriched themselves with the people's wealth.*
These people are not secured outside the corridors of power. The only way they will enjoy their ill-gotten wealth is to remain in power and use state apparatus to protect themselves. Obi will hunt them if they are removed, so they're involved in the battle. This is the system I am talking about.
*5. We are contending against vested International interests.*
There are countries that will lose their 'Milk' from this Cow called Nigeria if Peter Obi takes over power. So, they will cue behind the status quo maintenance side.
You think a country like Britain will permit the radical change Peter Obi is passionate to bring to succeed? What is their posture since the election results were announced? It's a message to us. They wouldn't want to lose their interests.
*6. We are up against a compromised judiciary which has found politicians as bedfellows.*
Their justices are in dollar acquisition race with politicians so how can they shoot themselves in the legs? So, it's not about a good case, it's about a system.
*7. We are wrestling against an ideology of dominance and oppression.*
There are people in the system who conceive that power and rulership is a BIRTHRIGHT. And they are only willing to share it with people who will not disrupt their ideology.
We are in conflict with a system that favors a CERTAIN REGION against the others and believes others must perpetually be subjected to their whims and caprices.
We are not fighting APC, Tinubu, and INEC per se at the tribunal, we are fighting a four-legged satanically inspired and empowered system.
Consequently, hiring a thousand sound SANs cannot turn the pendulum of an anti-clock-wise justice system to the people's favour.
_It's only a Daniel that can do that. We need a PRAYING DANIEL, who will contend with the Principalities behind this Hellish System and bring God's hands down on the matter. God says, "I sought for a man among them who will stand in the gap…" JUST ONE MAN LIKE DANIEL._
_The Nigeria matter is not just a physical one. It's more SPIRITUAL THAN PHYSICAL. We desperately need a Daniel in the prosecution of this case than all the legal luminaries of our time._
*Barr. Ajibola Ekor Ubi,*
*Legal Adviser,*
*Labour Party,*
*Kuje.*
*08066226032*