DRAMA : As Chief Solomon  Aguene Unceremoniously Flee Igbo Event Venue , Abandon His Chairmanship , on Sighting Entourage Of Authentic Ohanaeze Ndigbo President,Chief Ossai Stainless Sunday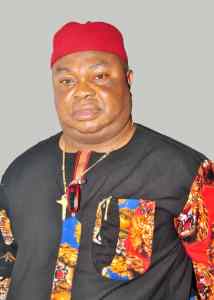 There appears no end to frequent ribs cracking and funny drama since the impeachment of the erstwhile president of Ohanaeze Ndigbo, Chief Solomon Ogbonna Aguene last June, 2022.                          

Last Saturday, another mild drama ensured at a Chieftaincy coronation and installation ceremony of Prophetess Adaobi Favour Ojiakor, organized by  Eze Ndigbo Alimosho,Lawrence Nnamdi Eze  ,at Egan area of Lagos, where the impeached former president of Ohanaeze Ndigbo, Lagos state chapter,  Chief Solomon Ogbonna Aguene was invited as a guest  .                                                                                   
Indeed, the  event had commenced formally with out any funny incidence and chief Solomon Ogbonna Aguene, was  seated on the high table as a guest acting as the Chairman of the occasion.                           
Suddenly, like a script in a Nollywood movies,  the atmosphere at the event changed, was tensed and there was obvious panicking at the high table,  as information filtered that the entourage of the incumbent authentic president of Ohanaeze Ndigbo, Lagos state chapter,  Chief Ossai Stainless Sunday ,were few poles away from the venue.                                                                                                   
Chief Solomon Ogbonna Aguene who apparently was not aware that the new president he was said to be impersonating , was also invited to the occasion, became jittery and like a drama in a Nollywood movie , he dashed out of the high table and literarily took to his heels as he ran to his car like a frightened prey being pursued by a lion predator.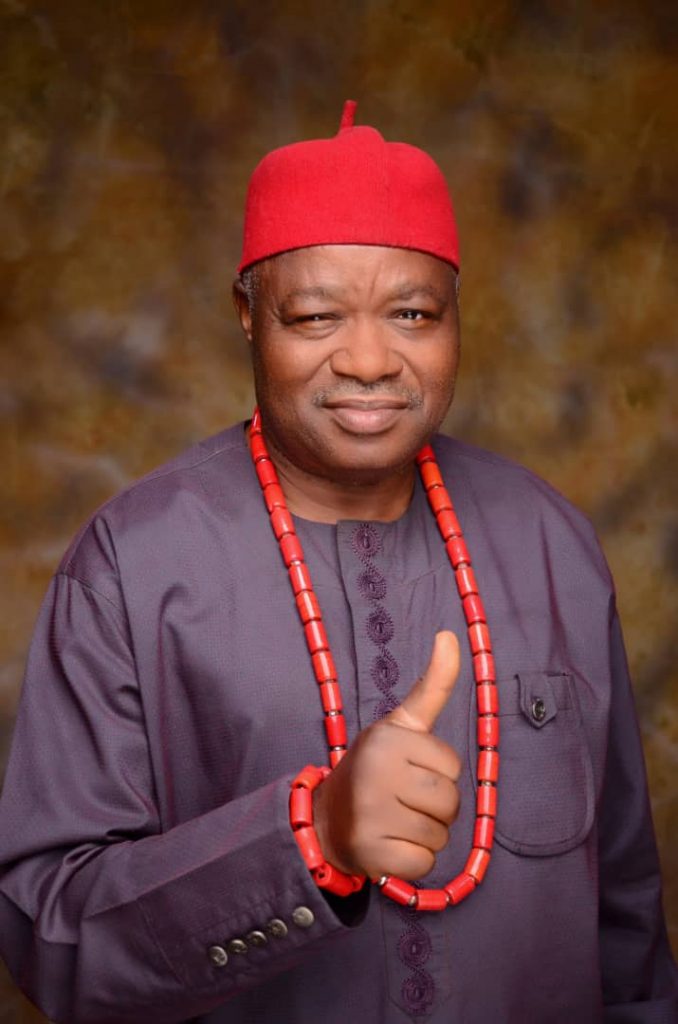 The master of ceremony (MC),  and the bewildered crowd were confused as to what was pursuing chief Solomon until about three minutes later, when Chief Ossai's large entourage comprising of over 15 Eze Ndigbos, many ohanaeze local government chairmen, Elders and notable Igbo leaders were ushered into the arena, where the crowd received them with a tumultuous ovation and fanfare, pomp and peagentry
It was learnt that similar incident had  happened at Bucknor area of Ejigbo in Lagos last month, where Chief Solomon Ogbonna Aguene allegedly escaped through the back door exit , after he was not accorded respect amongst the Igbo leaders present at that occasion and the MC  was said to have humiliated him by not announcing his arrival at the event.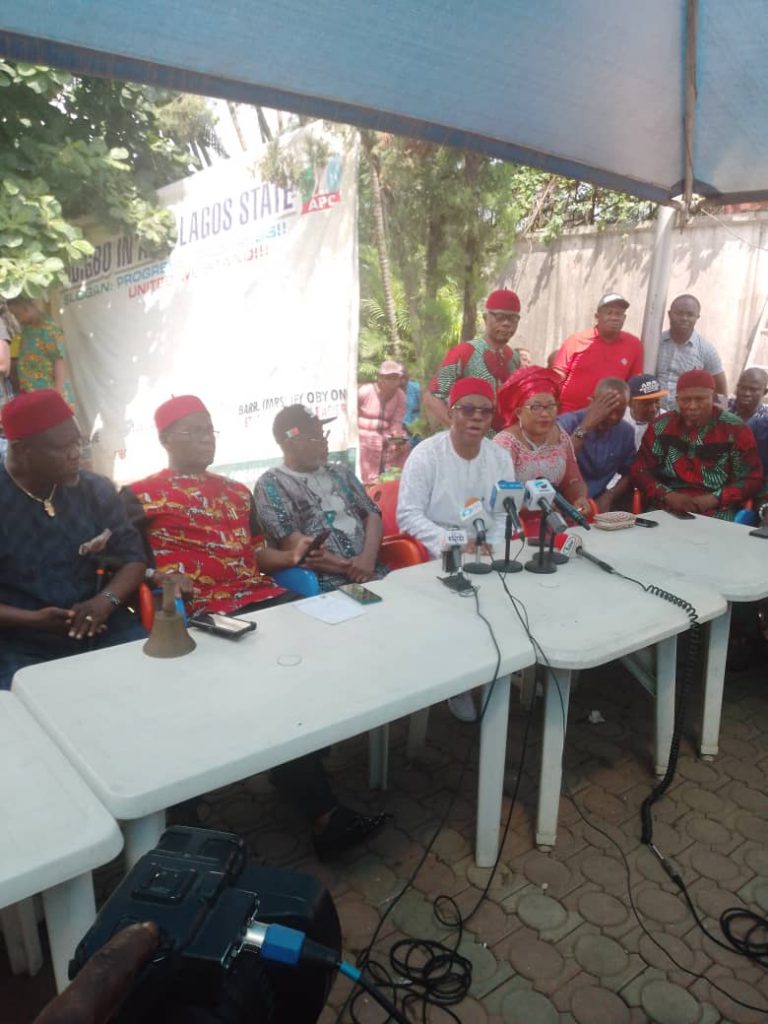 According to some credible sources, the list of such dramas appears unending as  another source at zone 2 police command also recounted how the same embattled impeached president of Ohanaeze Ndigbo Lagos state chapter,  was also subdued, beaten and spanked as he was panting like a toddler, by an Angered Igbo leader (names Witheld), who Chief Solomon tried in vain to drag his name into mud.                                                                                                                                                                              Speaking on the dramatic exit from the event at Egan , Eze Ndigbo in Ikeja and Coordinator Ndigbo in APC, Eze Uche Dimgba, who confirmed the unceremonious exit of Aguene from the venue,  expressed shock over Aguene propensity to lie without shame, when he  read a sponsored story of  Solomon's  purported escape from assassination attempt by his imaginary "some armed men, suspected to be thugs," who he lied, trailed him to an Igbo function in Egan area of the State.
 Eze Dimgba said , "But these  frivolous rantings of a drowning self centered mistake of an Igbo Man ,   will not deter us  from serving the Igbo people with the mandate we were given to lead them.
Dimgba, popularly called Okpetemba,  disclosed that he had received serious threats since he insisted that due process and rule of Law must be adhered to, in other to redeem Igbo man's self esteem dragged into the mud and liberate us  from Solomon's cabals, who had held the Pan  Igbo Organization in Lagos to ransom in the last four years, while stealing their common wealth .                                                         
Chief Aguene  have been  threatening my life since his impeachment by  Ohanaeze Ndigbo General meeting at Calabar Hall in Surulere .  He has been threatening, sending voice notes and videos that his paid police men will deal with me and his  thugs would attack and eliminate me wherever he sees him.
When our correspondent contacted Chief Solomon through his known phone number, he did not pick his calls.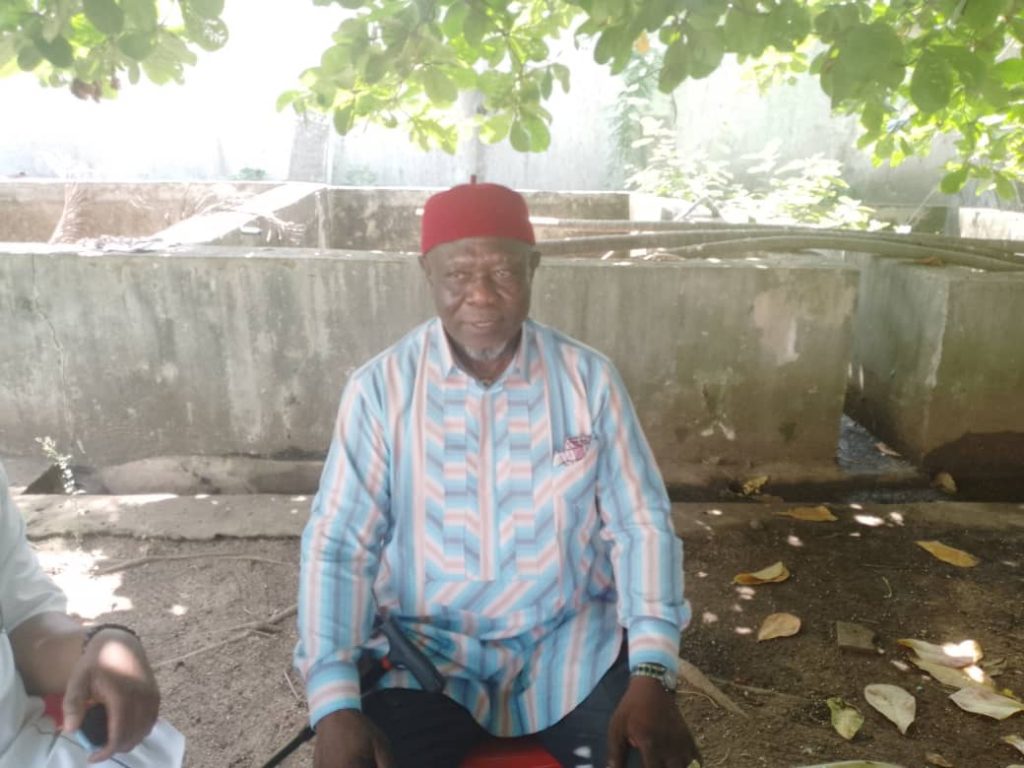 Further debunking the story of assassination attempt, Eze Dimgba Stated thus :  " .its all lies from the pit of hell.Our Igbo people have a saying that a sinner  or a  criminal  runs when  nobody is pursuing  him .the story is that when he heard that the new and authentic president was on his way to the occasion  backed up by  15 Ndiezes and many local government chairman of Ohanaeze with their followers,  he fleed  and ran away with his group,  because he knows he is an impostor. He began to claim that they sent assassins on him just to deceive his small band of sycophants followers , to save his face from shame and disgrace ".                                                                                                                                        
Buttressing his statements, he added, " The question Solomon must answer is this, who is he to be assassinated? How did he see, know that assassin's came to kill him after he ran away on hearing that the authentic president of Ohanaeze Ndigbo Lagos state chapter,  Chief Ossai Stainless Sunday had arrived.His cup is already filled."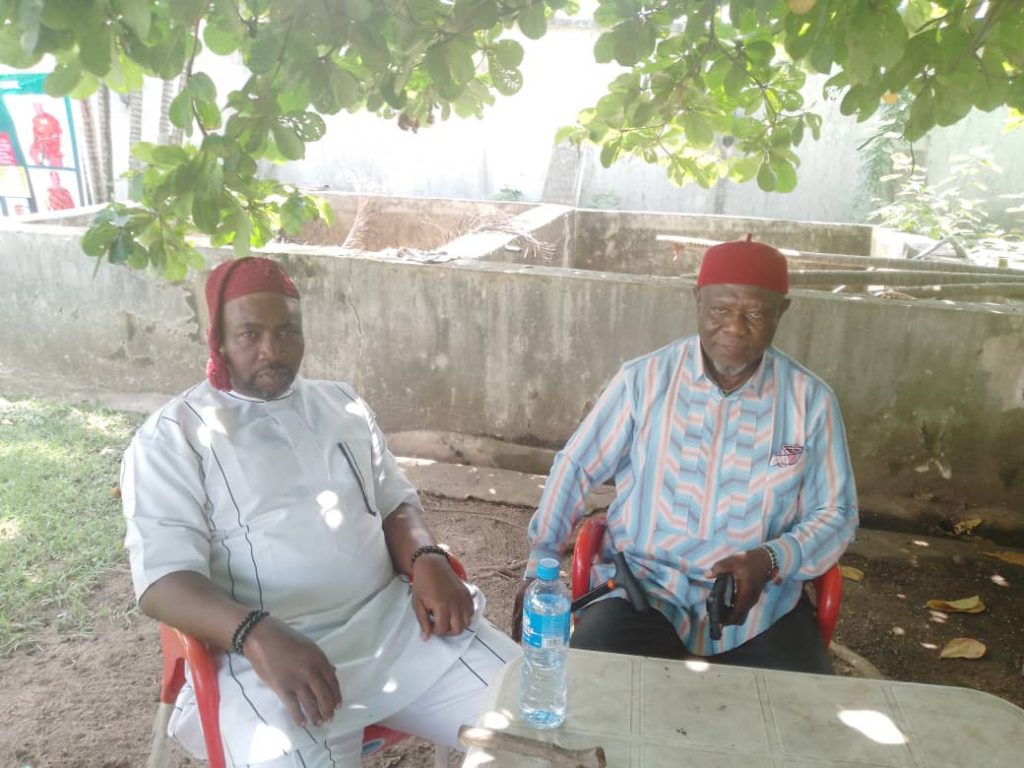 "Let the World know from today that with what Solomon has published, It means that he is ploting evil to send assassin's to kill me and other credible Igbo leaders that he sees as his stumbling block from his evil and selfish ambition and diabolical agenda against Ndigbo unity in Lagos, which he knows will never succeed", Eze Dimgba declared .