Don't Derail From Your Mission To Reposition Imo State —Eze Ndigbo Lagos, Uchechukwu Nwachukwu Tells Gov. Uzodimma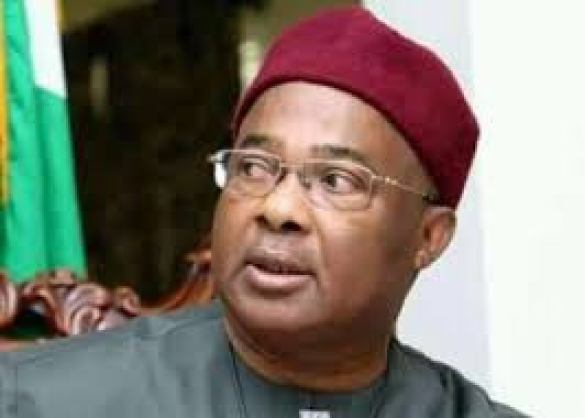 Governor Hope Uzodimma of Imo State has been charged not to derail from his mission to reposition the State despite various criticisms and distractions.

Rallying support for the governor in Lagos, Eze Ndigbo Lagos State, Dr. Christian Uchechukwu Nwachukwu (JP) said Uzodimma came to the state as God's intervention to reposition Ndi Imo for good and progress and therefore called on him not to be distracted.
"We the Igbo in Lagos State are behind you and felicitate with you. As an illustrious son of Imo State from Ideato North, we will continue to wish you well.
"I call on my people from Ideato as a whole to move on as image-maker for Governor Uzodimma. I want my people to give him support for the task ahead in rebuilding the state," he said.
Eze Nwachukwu said, "we are expecting great development in Ideato because we have been neglected over the years in terms of infrastructural development by the past governors."
He said that as Onye Ndu Ndigbo in Lagos, he will continue to mobilise Ideato North to make sure that Governor Uzodimma succeeds.
"We will encourage you our Governor to do more in unifying Ndi Imo," Eze Nwachukwu stressed.