DCP Abba Kyari's Tale Of Triumph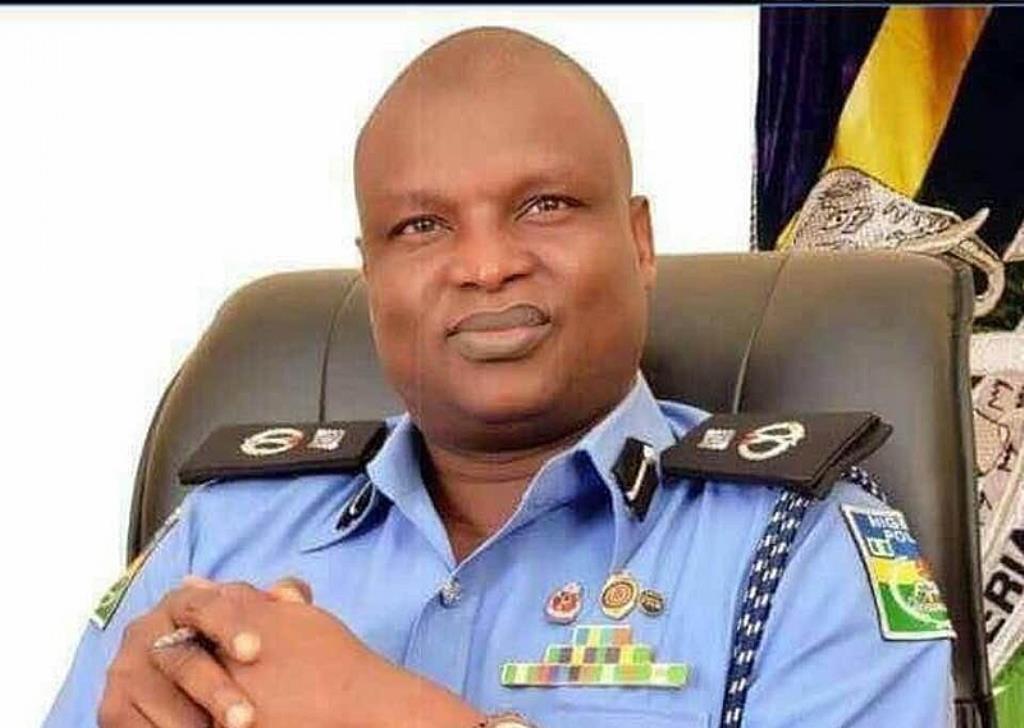 Darkness never departs until light shows up at the party.
It takes only a ray of illumination from a gallant heart to dispel the idea of invincibility insinuated by the forces of evil. Our nation has seen scores of disciplined officers; but none has distinguished himself so extraordinarily in contemporary Nigeria as DCP Abba Kyari.

Deputy Commissioner of Police (DCP) Abba Kyari is the current Commander of the Inspector-General of Police Intelligence Response Team (IRT). He is also a member of the International Association of Chiefs of Police (IACP).
DCP Kyari's tale of vigilance, bravery and crime butchery easily brings to mind a scene from any typical Hollywood blockbuster where Arnold Schwarzeneggar tackles a legion of crime lords, exacting justice on every case. But just that in Abba Kyari's case, there are no make-up artistes, no cameras, and the gun battles are for real with full risks. His ability to strategize the capture of high-profile and deadly czars of the underworld earned him the name "Nigeria's Jack Bauer". Over the years, DCP Kyari has successfully pinned down kidnappers who hitherto had operated their criminal enterprise as though it were a regular civil service career.
Abba Kyari's injection into the force brought about a somersault of several kidnap syndicates and armed robbery honchos. Abba Kyari is of the Kanuri tribe. Although raised in Borno, he hails from Gujba Local Government Area, Yobe State. Born on the 17th of March, 1975 into the household of Alhaji Baba Kyari, Abba underwent his basic education at the University of Maiduguri Staff Primary School. Thereafter, he was enrolled in Government College, Maiduguri where he obtained his WAEC O'level Certificate.
DCP Abba Kyari's thirst for more knowledge and academic exposure made him enrol for JAMB exams. His efforts in the exams were commendable as they earned him an admission into the University of Maiduguri in 1993. As a man destined for legendary purposes, Abba Kyari was committed to his studies, bagging a Bachelors degree in Geography in 1997. In 1998, abba Kyari was posted for his National Youth Service (NYSC) to 6th Motorized Infantry Battalion of the Nigeria Army at Akwa Ibom State.
His experience within that military setting ignited a raw desire in Abba. Therefore, in the year 2000, he voluntarily applied for enlistment in the Nigeria Police Force as Cadet Assistant Superintendent of Police. Before his posting to Lagos State Command in October 2010, Abba Kyari was stationed with the Police Mobile Force, regularly referred to as Mopol, for five years. His training in the Police Academy Wudil, Kano State was a resounding success as it kitted Abba Kyari with the fundamental intelligence required if he was to outsmart hardened criminals.
On completion, he was posted to Adamawa State where he brought the full weight of his military prowess to demonstration. His unique approach to crime eradication started gaining traction when he initiated the arrest of a notorious armed robber in Adamawa State, nicknamed "Spirit" who prior to his encounter with Abba Kyari, had evaded arrest for years. That marked a major landmark in Abba Kyari's career and proved to him that the world of crime in Nigeria can do nothing but bow at his feet.
From 2010-2015, while serving in Lagos as OC SARS, Abba Kyari was a morbid terror to armed robbers and kidnappers. He decapitated their missions to the extent that the powerful forces amongst these criminal elements commenced a covert lobby for his redeployment. However, Barr. Babatunde Fashola who was the Governor of Lagos State as at then rebuffed any attempt to reassign Abba Kyari. Contrarily, the Governor rather displayed how impressed he was by celebrating Abba Kyari's efforts with several awards.
Unarguably, Abba Kyari is amongst Nigeria's finest, highly intuitive and most dexterous detectives ever, and his bagful of recognitions and acknowledgements stand as astute affirmation of this fact. Abba Kyari would forever be remembered for his bravery which led to the arrest of the dreaded billionaire kidnap kingpin popularly called Evans.
For his role in that episode, he and 56 of his men received instant promotion. His intransigent stance against crime rampage has been a significant source of inspiration to the morale of younger officers. It therefore came as no surprise when Abuja-based Northeast Star Magazine presented an award, crowning him with the appellation "Police Officer of the Decade". This actually is the most befitting of his accolades for his role in reducing the lure of crime.
Some of DCP Abba Kyari's awards are as follows:
A few of the high-profile and dangerous operations which DCP Abba Kyari has successfully led are:
The foregoing is just a pinch of the total armed robbery and kidnap cases which DCP Kyari has successfully busted. An estimate of his total cases could run well over 300 cases.
He is fearless, noble, unflinching and indomitable. This is but just the beginning. And at 45, we would stand to see a drop in crime rate in our nation as he keeps motivating the new league of detectives to mimic his chivalry.
DCP Abba Kyari is married and blessed with 5 kids.