Customs comptroller laud Nigeria's increase export trade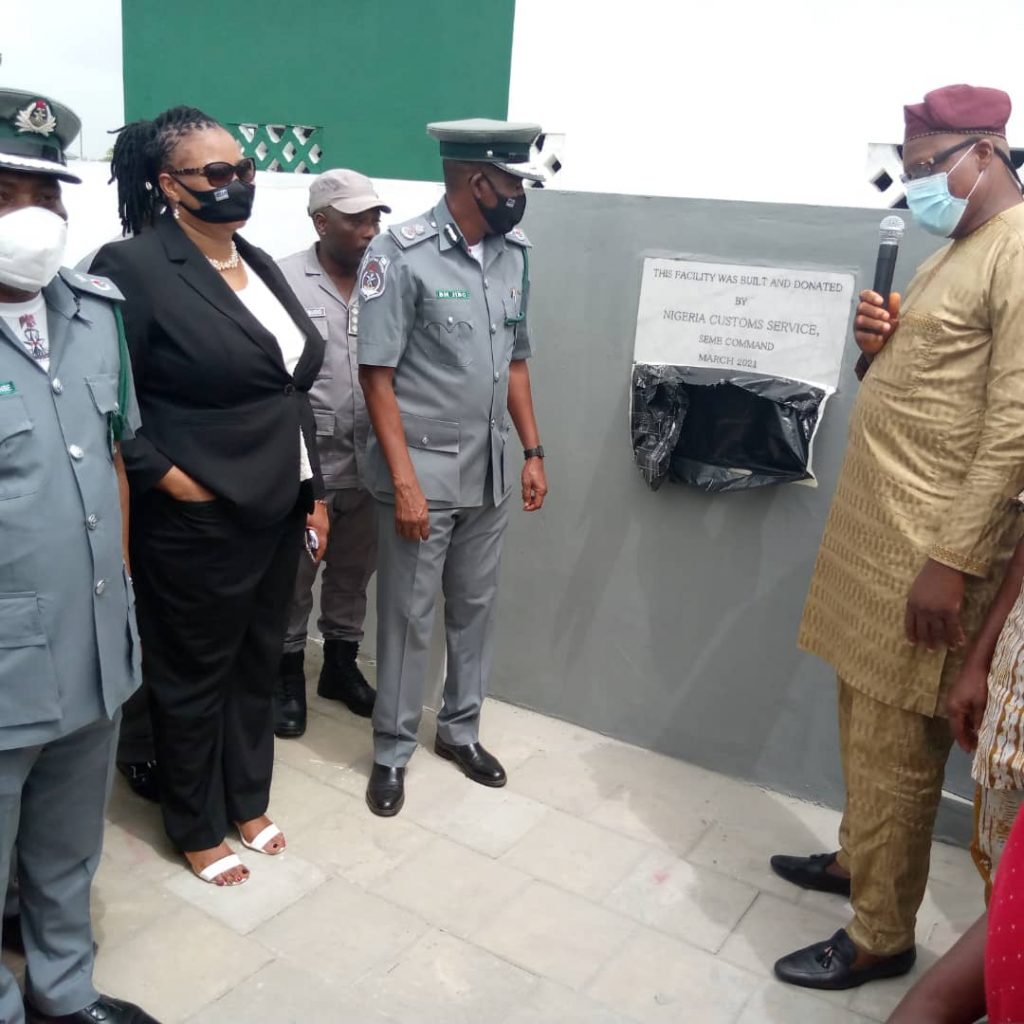 Nigeria appears to be on the bricks of increased export trade growth boom which indicates quick  recovery from years of economic malnutrition.                                                                                         

This maybe so, if the  assessment  of  the  country's export trade drive by a Nigerian Customs Service  (NCS)  Comptroller , Controller  Bello Mohammed Jibo , is to be  reckoned with.                                                                                                                                 
Comptroller Jibo,  who has been posted  , serving twice  and worked assiduously as Nigerian  Customs Service ( NCS) , Area Comptroller of Seme Border Command,  Badagry, Lagos State,  dropped  this hint  on wednesday,  March  31, at the  ECOWAS Joint Border Post, Seme – Krake Border,  Badagry,  Lagos State, during a press briefing .                                                                                 
According to him," Nigeria is Experiencing Increase In trade Exports this period under review".                                                                                                       
Drawing his inference from the  achievements of his command, Jibo  explained that "in the wake of Federal Government pronouncement on the re-opening of land borders, the Command harnessed all revenue components in line with the new operational guidelines with a view to project revenue base of the Command and facilitation of legitimate trade."
He disclosed that the Seme Customs Command recorded trade volume of three hundred and forty eight million, eight hundred and twenty seven thousand, seven hundred and seventy five (348,827,775) metric tons of exported goods with Free On Board (FOB) value of N4,277,047,153.92 (Four Billion, Two Hundred and Seventy Seven Million, Forty Seven Thousand, One Hundred and Fifty Naira, Ninety Two Kobo) while the NESS value stood at N21,384,443.67.
He added that the overall revenue remitted into the Federation account within the first quarter is N80,774,000 (Eighty million, Seven Hundred and Seventy Four naira).
Comptroller Jibo, who regretted the non receipt of imports from third countries due to  the clearance procedure  disputes yet to be  settled between importers, Agents, Shipping Companies from  Nigeria and the  Benin Republic Authorities,  however ,noted that the above  collection, was from  0.5 percent  ETLS, 1 percent  NESS, Baggage assessment and the reassessments of  the trapped trucks.                                                                                                                   
With  N409 , 626,431.36  grand total of revenues from both seizures and revenues generated by his command since the opening of the land borders,  Jibo, also commended his Comptroller  General reform agenda, which  he said  places high premiums on officers  welfare.                                                                                                                                     
 "The command benefited from different welfare initiatives from the management of the  NCS that includes ; construction of 32, 30 and 16man ranks and files Barracks accommodation to cover the  inadequate accommodation in the command" .                                                                                                                               
" There is also ongoing renovation of  the Deputy  comptrollers quarters as well as the new upgraded terminal to accommodate consignments, in the event the private bonded terminal cannot handle the volume of the  consignment  coming into  Nigeria ", he stated.                                                                                           
In conclusion,  Jibo, vowed that the  Customs would continue to  actualize  sustainable  campaigns and  strict enforcement of Federal government policies with a view to encourage compliant traders, while sustaining the  fight against smuggling with improved synergy with other  security  Agencies.