CRIME REPORTERS COMMENDED FOR ORGANIZING WALK AGAINST DRUG, HUMAN TRAFFICKING IN LAGOS .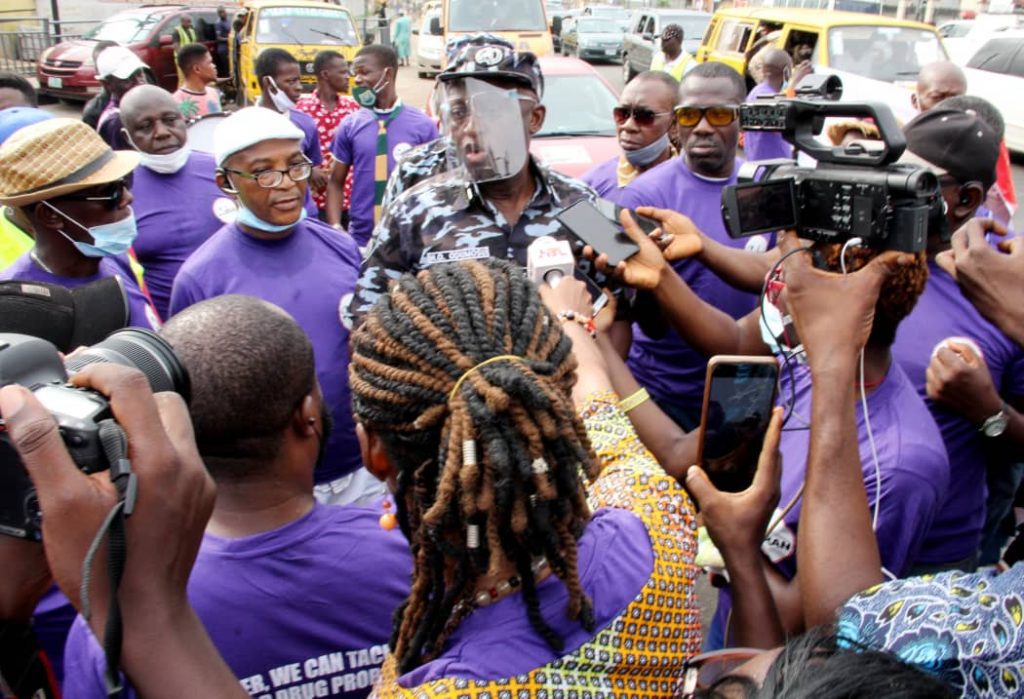 Lagos Residents have commended Crime Reporters Association of Nigeria (CRAN),  for  its initiative in sensitizing the  public against the dangers of drug abuse and human trafficking,  through organizing a walk against drug and human trafficking in Lagos.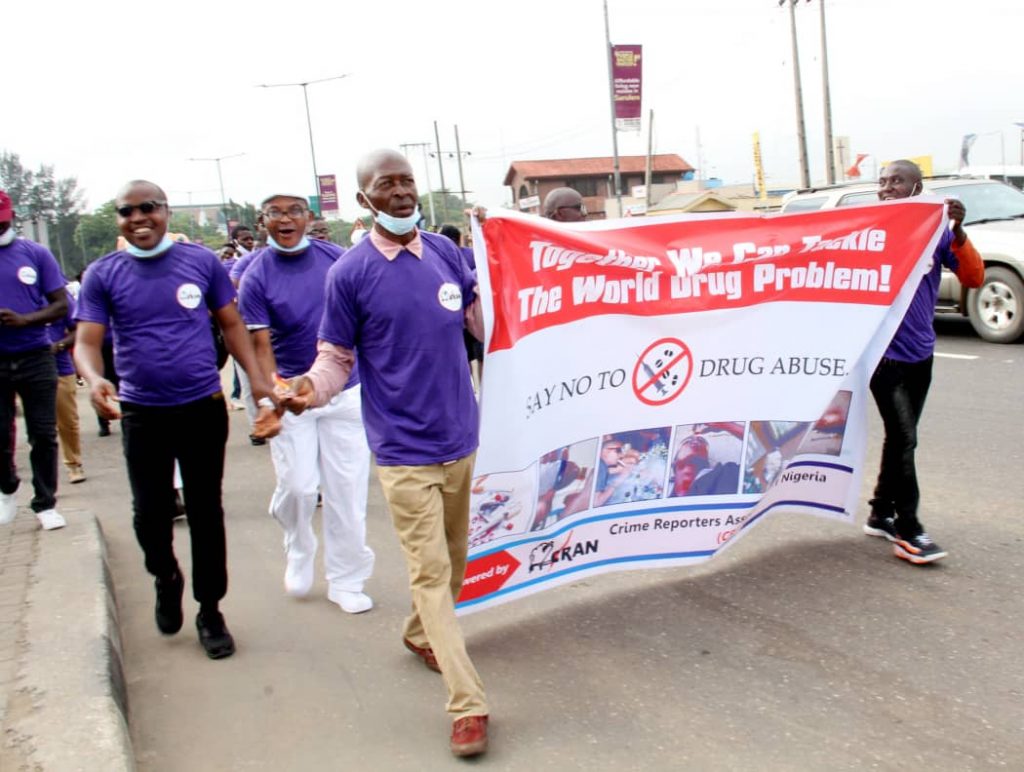 National Drug Law Enforcement Agency, NDLEA and National Agency for Prohibition of Trafficking in Persons (NAPTIP) on Saturday also joined CRAN to walk against drug and human trafficking.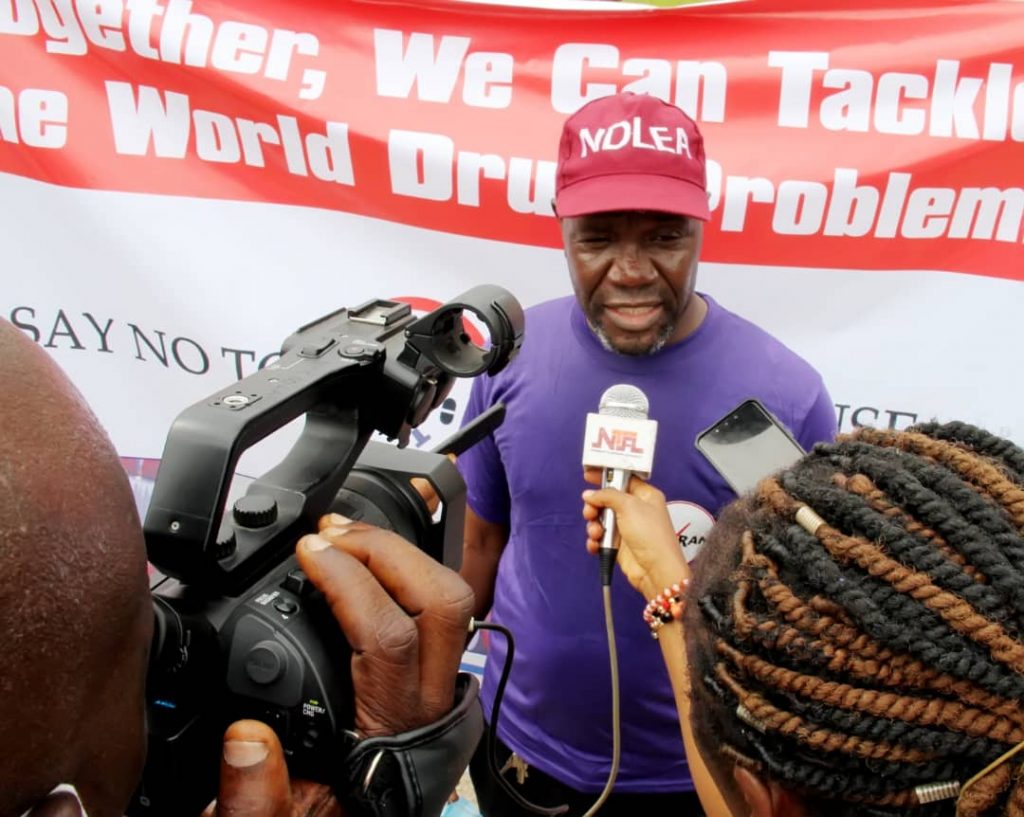 The walk was to commemorate United Nations World Day Against Drug and Human Trafficking.
CRAN President, Sunday Odita said the decision to key into the United Nations program stems from the underlying fact that drug abuse and human trafficking have become a horrifying menace that is tearing the fabrics of the society, with attendant effect on youths.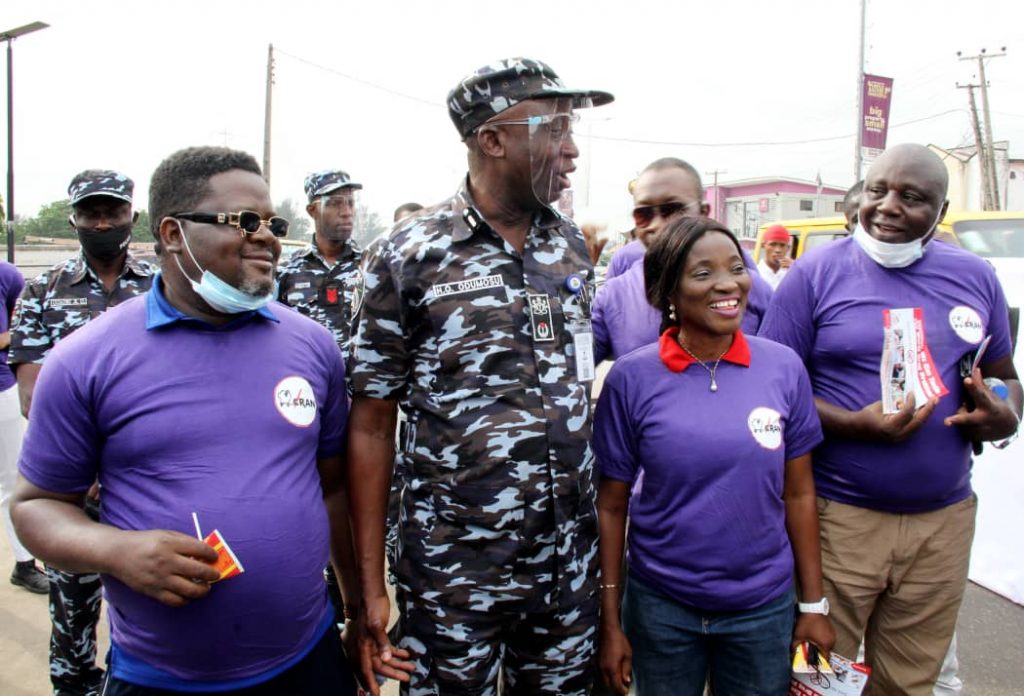 Odita added that the menace of drug trafficking should not only be tackled by the youths but everyone as it is a thing that affects all.
The President further urged students present during the walk to take the campaign against indiscriminate use of drugs to their schools.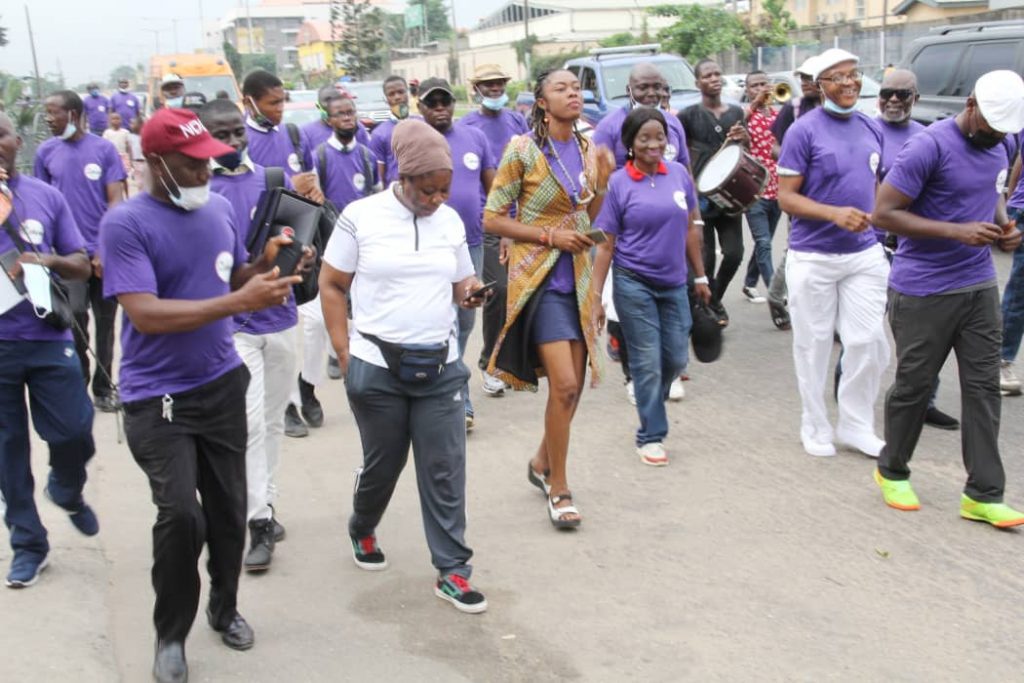 "We have to take the campaign to schools now. You students can form a club on this, CRAN is ready to sponsor it. Your teachers will guide you through.
"You can organise programs, invite us, we will come to your school and also invite NDLEA because we need to start catching you young.
"Do not be the one mixing different hard drugs together for consumption. We all need to join hands and together we can tackle the world drug problem." he said.
The Commissioner of Police in Lagos, CP Hakeem Odumosu also commended the effort of CRAN in organising the walk adding that drug abuse is having a negative on the youths.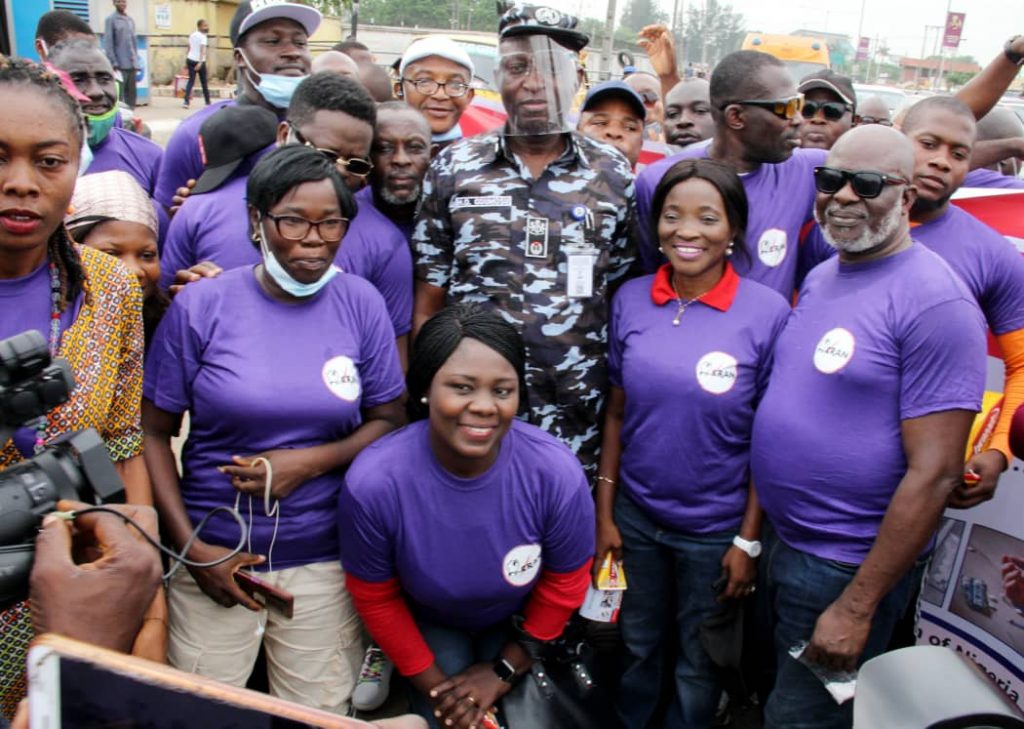 Odumosu, referring to the case of Chidinma who allegedly stabbed a man to death said she confessed to have also taken various hard drugs before the act.
"One can not downplay the negative effect of drugs on our youths. Just like I read today, how a boy killed his father and sold his body to the ritualist.
"At the time he was arrested, he said it was the influence of drugs so it is better we catch them young. What we are doing now is collaboration with the state government, Federal government and the society.
"Drug is evil, when you see those under the influence of drugs, you see them killing people, going for robbery and by the time they are arrested, they look like jelly, the drug would have subsided in their body systems.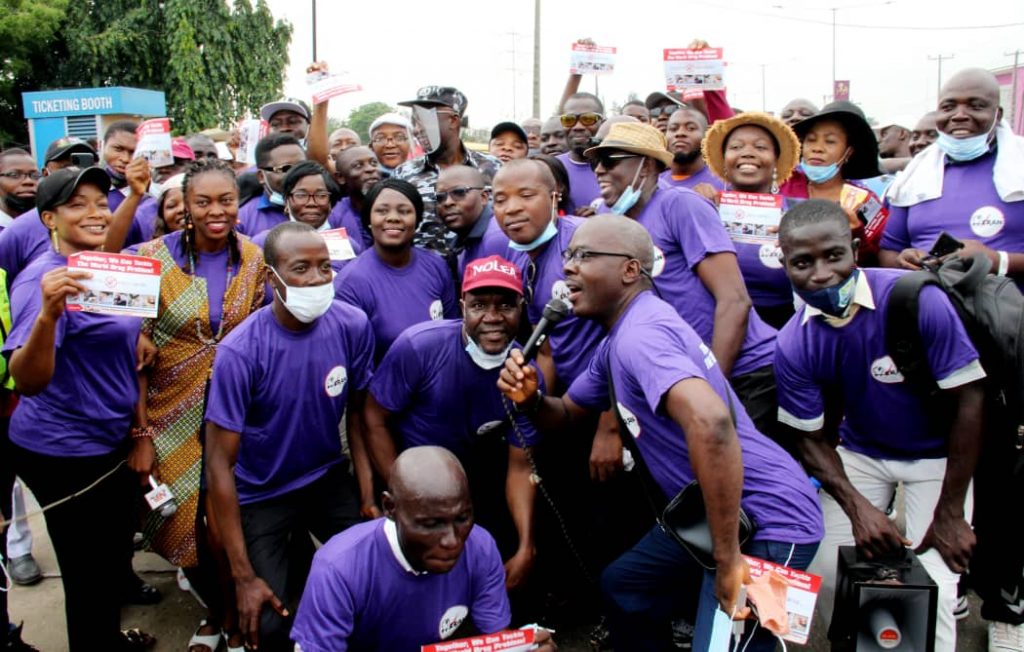 "Please keep this up. We are using this medium to appeal to the parents and guardian that they should monitor the movement of their youths. Who are their friends, what did they take in.
"When they are going to school check their bags, when they are back, check their bags because the drug problem we are having in this country is a failure of the family. The parents have a lot to do than even the teachers." he said.
Mallum Musa, Public Relations Officer PRO, NDLEA Lagos State Command expressed his excitement for being part of the walk saying that the fight against drug abuse is a collective responsibility.
"Without collaboration the war against drug abuse and illicit trafficking will not be won so I really commend Crime Reporters Association of Nigeria for putting this together. "The theme for this year's United Nations International Day Against Drug Abuse and Illicit Trafficking says "share fact about drugs and safe life."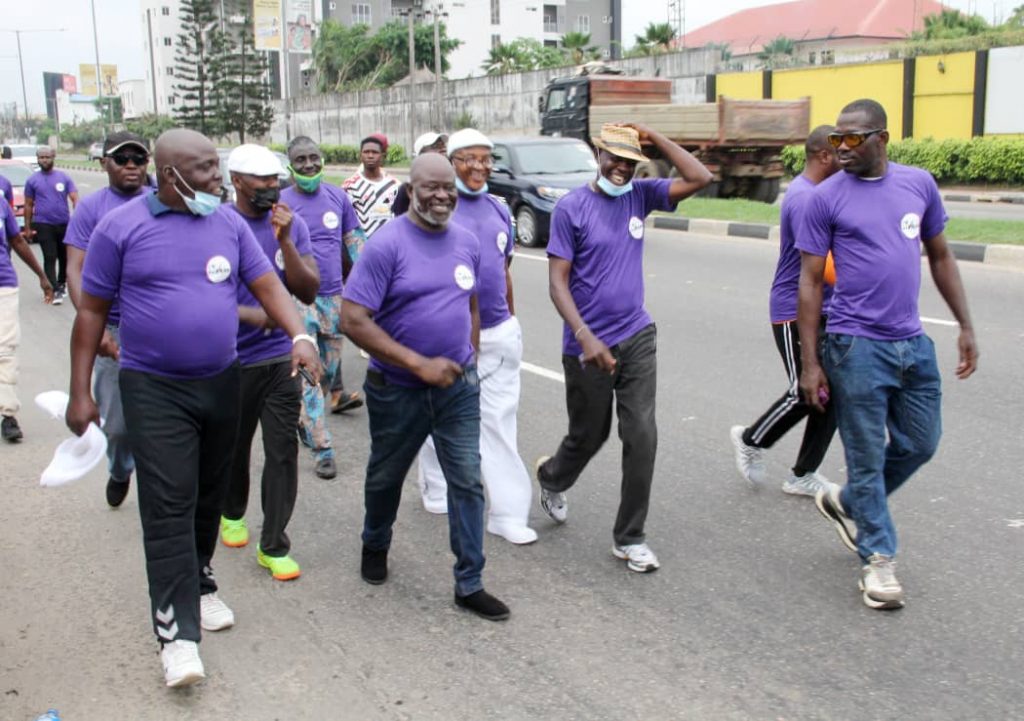 "So today, we have shared facts to the public and infact this fact that we share is going to save so many lives from the danger of drug abuse and illegal trafficking." he said.

It was gathered that the walk which included crime reporters in Lagos also had officials of LASTMA and NEMA in attendance.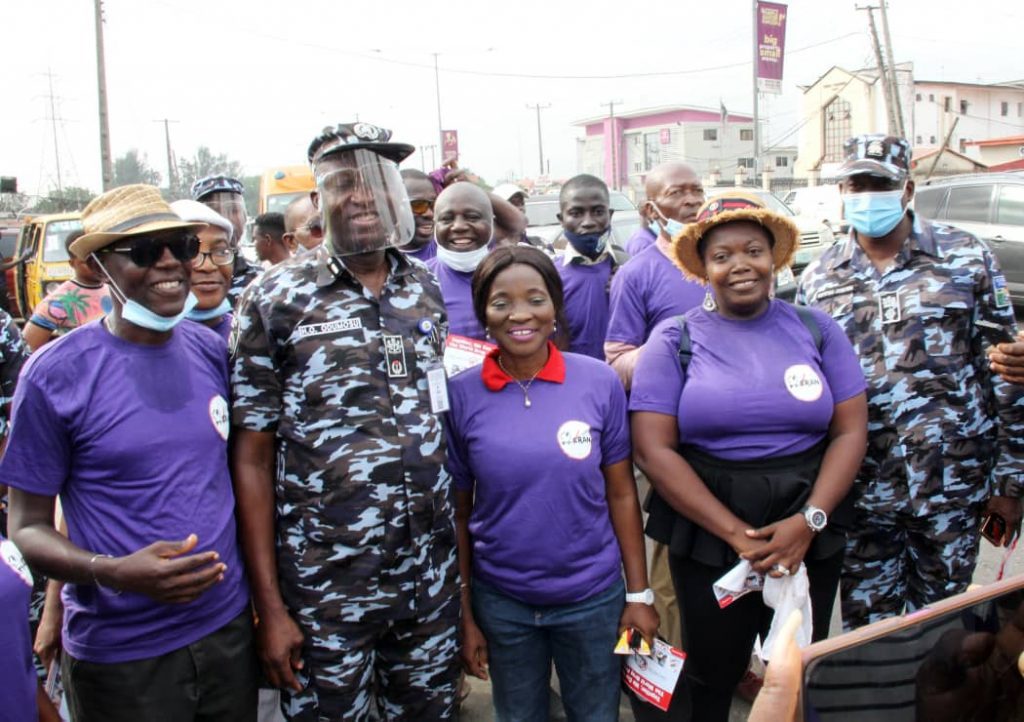 The walk started from the CRAN Press Centre at Oduduwa Way, GRA, Ikeja through Isaac John to Maryland and back to Oduduwa.