CELEBRATION OF LIFE :  Tears, Jubilation, Honour, Fanfare Galore,  As Woman Of Substance,  Madam Roseline Omojola Attah Joins Her Ancestors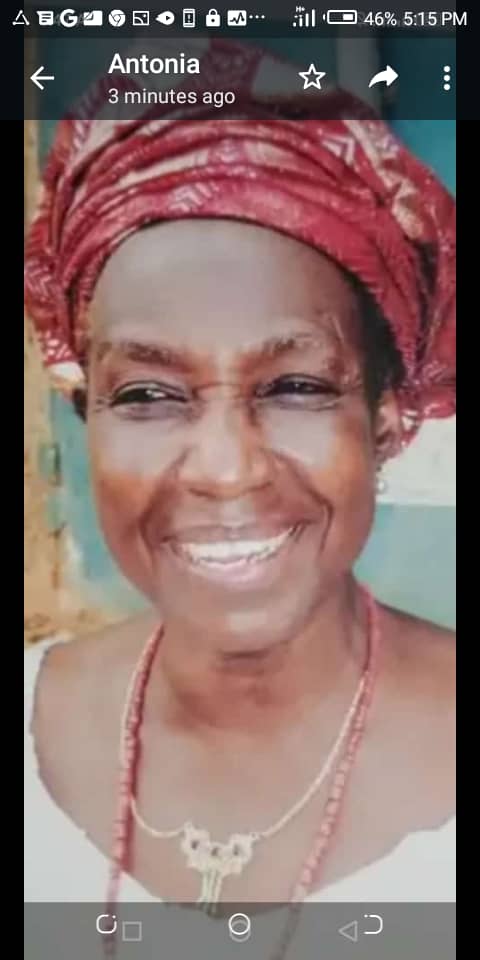 A notable Member of the Crime Reporters Association of Nigeria (CRAN), and Publisher of News Tower Online Newspaper , Comrade Folorunsho Attah, has lost his Mother, Late Madam Roseline Omojola Attah, Nee Aminu.

Mrs Attah who was born 1937 and died 2022, was fondly and popularly called 'Ojejere' .
The first daughter of the Proprietress of defunct Madam Mary Otaru Transport Service , which then operated along Okene – Kaduna route, passed unto glory, at the age of 85 Years, on Tuesday, March 22nd, 2022, after a brief illness.
Announcing the glorious home call and demise of their mother, Grand mother, wife, great grandmother and daughter, Madam Roseline, the Families of Attah,Olu , Elijah and Otaru Aminu Ayejino , represented by Comrade Folorunsho Attah, a seasoned Journalist and Crime Reporter, in a statement made available to Journalists ,said his mother ,a devout Christian , would be buried on Friday, July 22nd,2022, at her residence at Iyolla Quarters , New Udurebo, Ososo in Akoko – Edo, Edo LGA , Edo State .
He Stated: " Our mother , a business woman will be buried on Friday July 22nd, 2022." According to the funeral arrangements, her body will depart Ibillo General Hospital in a motor cade by 9. am on thursday July 21 ,2022, for the Lying in State at her residence, besides Filani hotel and suites .
There will be a Christian Wake keep and Service of songs on the same day by 7pm, while internment will be on Friday, July 22nd, 2022, at 1pm, after a funeral/ requim Church service at All Saints Church, Ikpena, Old Udurebo quarters by 10am.
Social , Cultural dance and Guests entertainment will be immediately , at the hospital field opposite Filani hotel and suites , While thanks Giving Service is slated for 10am on Sunday, July 24th, 2022 , at the same Church.
" Our mother will be greatly missed .A virtuous , talented woman whose good character was greatly appreciated and attracted people".