Breaking !!!, O-U-T-R-A-G-E : AS HERDSMEN SACK THREE KADUNA VILLAGES, KILL, KIDNAP SOME RESIDENTS, BURN HOUSES And CHURCHES.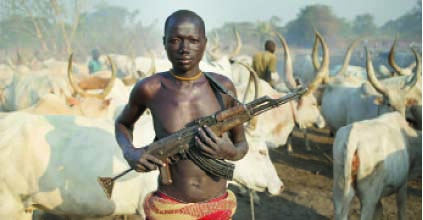 Fear is reported to have gripped residents and indigenes of Kankomi village in Chikun Local Government Area of Kaduna State, Over alleged invasion of nearby villages by Fulani killer Herdsmen.

Outrage has continued to trail the alleged assault on the villages, following mass exodus of people from neighboring villages of Kashuri, Old and New Kaibai , into Kankomi village.
The refugees in kankomi village allegedly fled onging onslaught by suspected killer Fulani Herdsmen in the area.
It was learnt that the killer Herdsmen had four days ago invaded Old and New Kaibai Villages at night, shooting sporadically and in the process killing, kidnapping some residents.
The rampaging Fulani Herdsmen, besides besieging and terrorizing the communities, were said to have set houses and churches ablaze.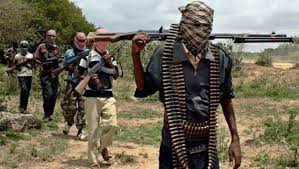 According to an indigene of kankomi village, who identified himself as Emmanuel James, " This Fulani Herdsmen attacked old Kaibai village at night, kidnapped women, killed some people and set their houses, churches on fire.
"They now moved into New Kaibai village and did the same. After which they attacked kashuri community in broad daylight and the indigenous people there abandoned their homes and fled into kankomi village."
Another eyewitness, Joshua Baguda, who confirmed the incident, stated that during the attack on kashuri, which is a nearby village to kankomi village, the military detachment and Civilian Joint Task Force (JTF), located around the hillside of Kankomi, had moved to rescue the invaded communities from the invaders.
"For three days now, we have been living in fear, we have not been sleeping, everyone here stays awake expecting the worst. Kashuri people who are now refugees in kankomi village are traumatized after their horrorful experiences in the hands of these heartless fulani people. This is farming season, but nobody dare enter our farm lands now to cultivate, " Helen Baguda stated in tears.
Our correspondent who visited kankomi village , noted that despite the fact that soldiers were sighted in Kankomi village , which is close to Rido area, where there is refinary, the Fulani killer Herdsmen have continued to make incursions into the areas.
When the Kaduna State Police Public Relations Officer, (PPRO ), ASP Mohammed Jalige, was contacted, he promised to get back to our Correspondent after digesting the information and inquiries sent to him on WhatsApp and text message.
However, as at the time of filing this report, ASP Mohammed Jalige, was yet to respond.