BLACKMAIL : Igbos Slam Solomon Aguene Over Publication Disrespecting Cardinal James Odunmbaku,  Yoruba Nation, Incumbent Ohanaeze Ndigbo President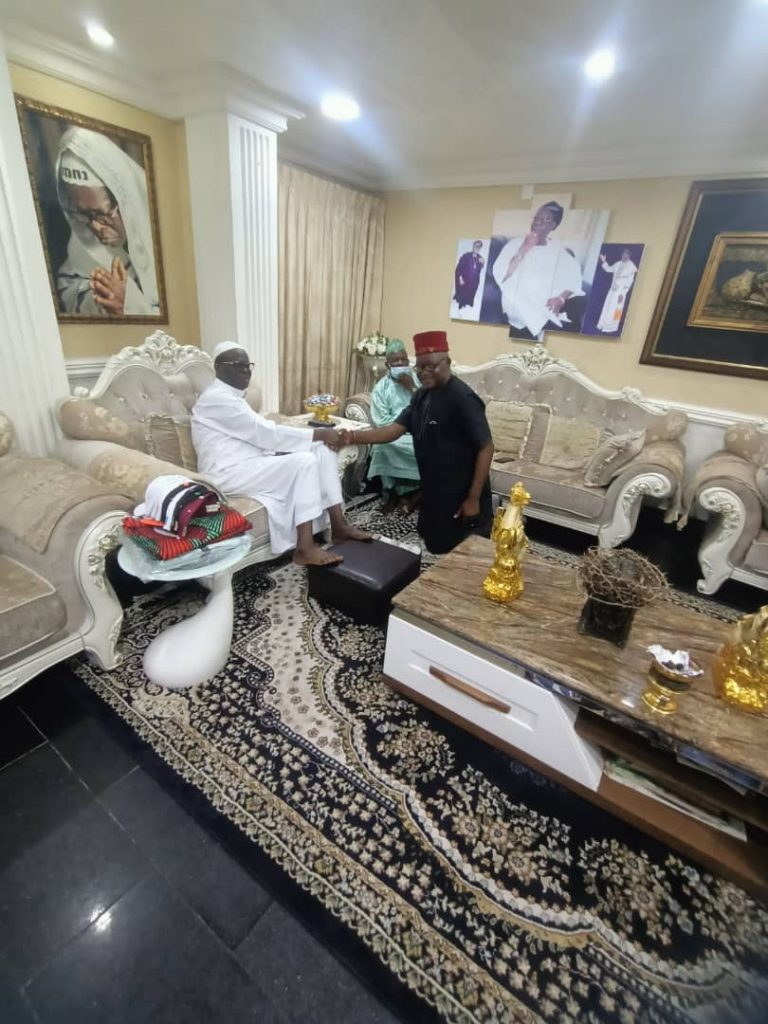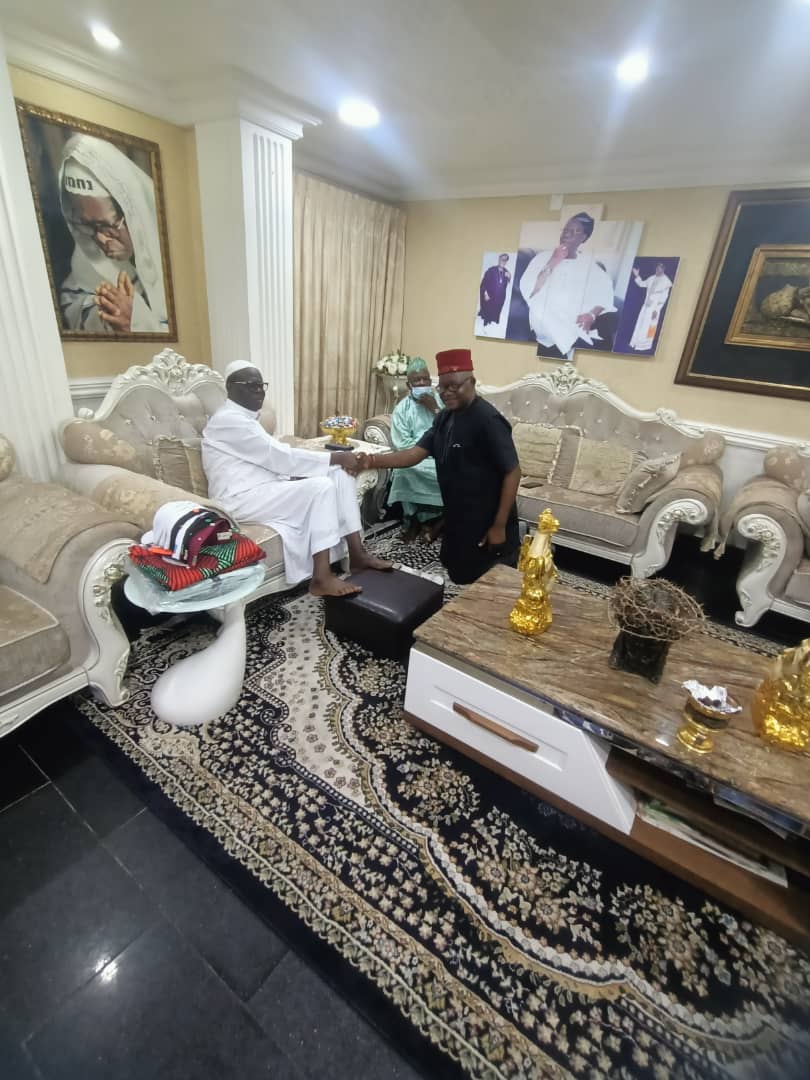 Outright condemnation and Criticisms have continued to trail recent online newspaper publication that cast aspersion and made mockery of a  respected Yoruba Nation Clergyman and  Leader, Cardinal James Omolaja Odunmbakun, popularly known as Baba Eto.                                                                 

News Planet International reports that public outcry have been trailing the said publication said to be capable of instigating the Yoruba Nation, Celestial Church Of Christ against Igbo sons and daughters resident in Lagos .                                                                                                                             
The highly contentious news report entitled  " Ndigbo In Lagos Blast Chief Ossai For Kneeling Down To Beg Baba Eto For Support As Ohanaeze President",     was said to have been sponsored  by the embattled impeached former president of Ohanaeze Ndigbo Lagos State Chapter , Chief Solomon Aguene, over a November 2021 photograph which Chief Sunday Ossai took while kneeling down for prayers ,during a courtesy visit by the incumbent president of the pan-Igbo socio-cultural group to the Founder of the Celestial Church Of Christ, CCC, Akiode, Lagos.                                                                                
Since the obnoxious publication against the respected Spiritual leader of CCC, Igbos resident in Lagos were said to have in  their hundreds of thousands,  lampooned Solomon Aguene for allegedly sponsoring such publication that was at it's best,  suggesting that Cardinal Odunmbaku was not qualified to be respected or knelt down before, for prayers and reverence by Chief Ossai , who was at that time, was not even elected as President.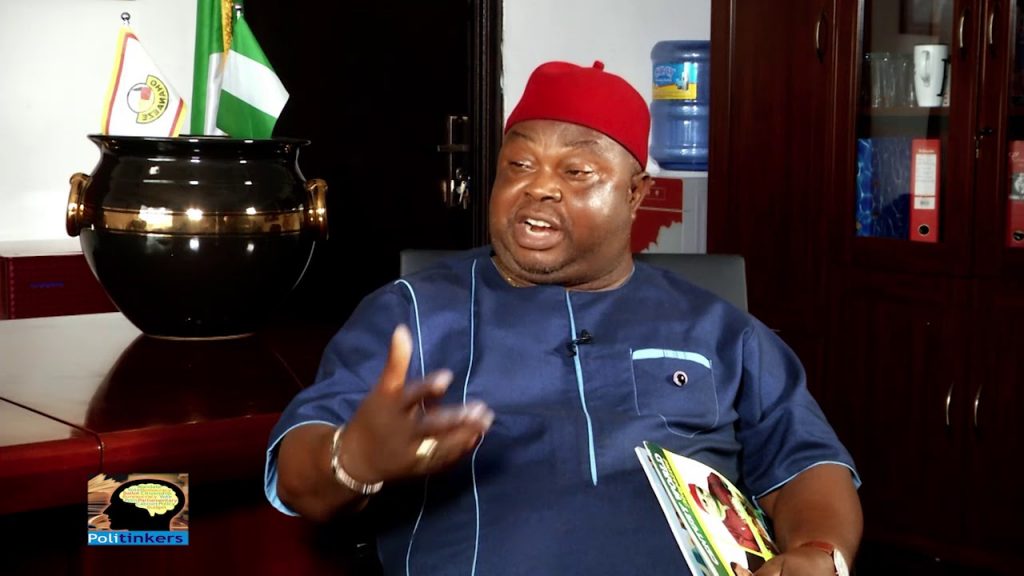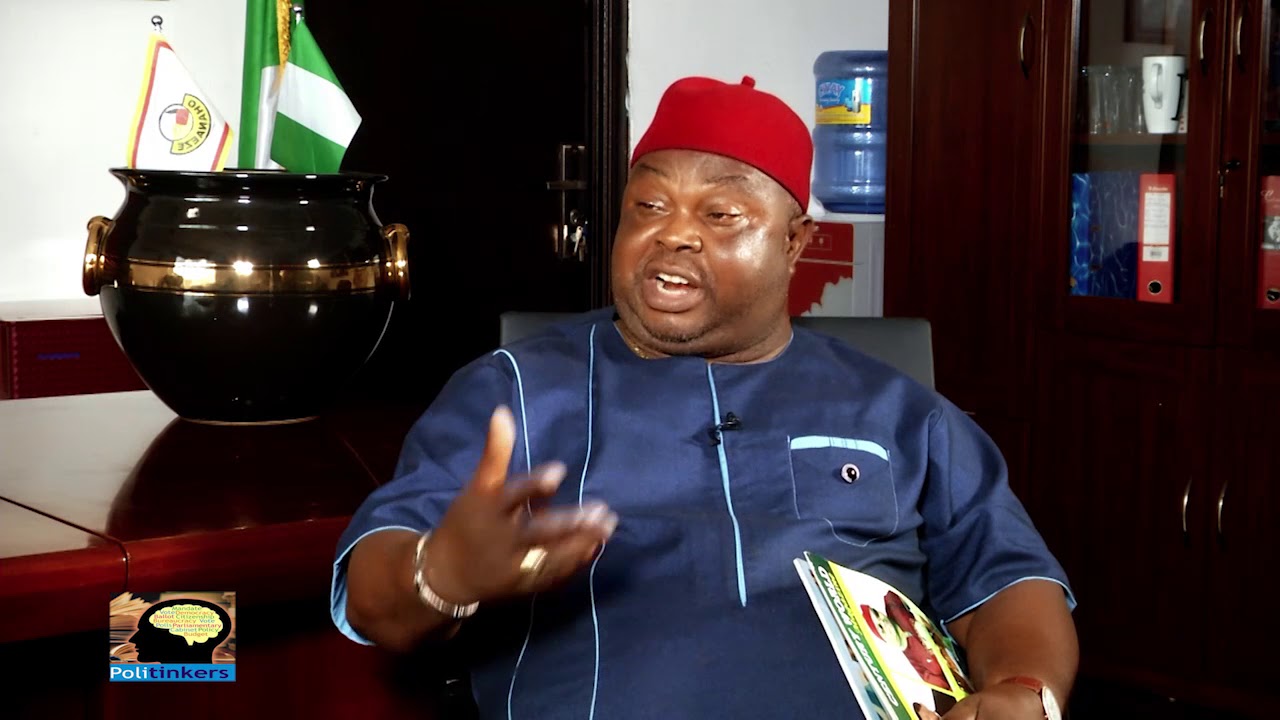 According to opinion polls conducted by  this medium, many  Igbo sons and daughters interviewed, lamented that Solomon Aguene's sponsored blackmail publication was capable of making people believe that the respected Yoruba Clergyman do not qualify for obeisance, thereby irking and setting the Yoruba against the igbos.                                                                                                                          
Some critics who had witnessed Solomon Aguene kneeling down before Baba Eto,  Oba of Lagos and Eze Christian Nwachukwu kneeling down for Sultan of Sokoto, slammed the said publication as crass hypocrisy and blackmail by a drowning Man, who is shopping for anything even senseless lies,  to enable him remain afloat with his failed tenure elongation agenda .                                                          
  "If not for a cheap blackmail and a product from an diabolical mind,  what was the rationale behind picking one photograph out of the several photographs Chief Ossai and his Clergyman host took at the same visit in 2021?", Emeka Iwueze queried.                                                                                          
It would be recalled that Chief Ossai had in November 2021, at the height of his consultation visited Cardinal Odunmbaku with his friend Alhaji Dandama,who is the leader of Arewa People in APC, Lagos state .                                                                                                                                                                    Alhaji Dandama, who incidentally trades at Mile 12 market with Chief Ossai, had  actually brokered the meeting to enable his friend clarify opposition's rumour that Chief Ossai was a card carrying member of the People's Democratic party, PDP . At the meeting, Chief Ossai had notified the Clergy of his intention to run for the Ohanaeze election, hence the kneeling down for prayers and blessings from Baba eto.       
"Dubiously, Solomon Aguene in his usual erratic characteristics turned the visit and photograph upsidedown,  hoping in vain to use it and achieve a cheap political point", Chief  Nelson Njoku said.      
"Solomon Aguene and his senseless cohorts should get it into their thick skull that Chief Sunday Ossai, does not need to kneel down for Baba eto to win Ohanaeze Ndigbo presidential election as the respected Clergy is not an Igbo son and member of the Organization.His kneeling down was purely spiritual exercise and a mark of reverence for the Yoruba Spiritual leader, just like other people kneel before their Pastors and Reverend Fathers", Njoku declared .                                                       
Further debunking the insinuations in the social media that Chief Ossai's  visit to Cardinal Odunmbaku, who is also a  chieftain of the All Progressives Congress,  APC in Lagos and member, Governor's Council, was to seek his support to be installed as  Ohanaeze Ndigbo president in Lagos State, Incumbent President,  confirmed that he went there to exchange pleasantry with his host.                                                                   
Chief Ossai also said that his kneeling down to greet Cardinal Odunmbaku during the visit was as reverence for his spiritual Authority and show of respect in line with the Yoruba cultural way of a younger person greeting his elder.                                                                   
Also  clearing the air over the issues , the Public Relations Officer of Ohanaeze in Lagos, Mr. Chris Nnabugwu in a recent statement noted that the President  kneeling down to greet Odunmbaku,  further portrayed Chief Ossai's personality as a humble leader who has respect for other people's culture and tradition.
According to the spokesman, what our President did was in line with the common saying that when one is in Rome, he should behave like the Romans.
He further stated that Chief Ossai was legally elected as Ohanaeze President by members of the  organization ,while the World Wide  headquarters in Enugu led by Nze Ozichukwu  supervised the free and fair election,  "therefore he does not need a Yoruba man no matter how highly placed,  to install him, not even Asiwaju Bola Tinubu nor Sanwo-Olu could so" .                                                           
Nnabugwu, therefore enjoined members of the public especially concerned Igbo sons and daughters who genuinely were worried by the trending photo in the social media, to disregard the aims and objective of the evil purveyors of the publication.
He noted that as a duly elected President of Ohanaeze Lagos State Chapter, Chief Ossai could not have been begging some one from another ethnic grouping to install him as president.