BAD NEIGHBOUR TEARS 7 -YEAR- OLD GIRL PRIVATE PART WHILE DEFILING HER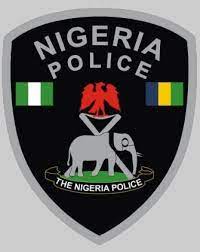 A  7-year old girl (Names withheld),  residing in Ajah area of Lagos is said to be responding to treatment in a hospital, after her Vagina was torn by a sex starved 27 year old man.

The  Suspect identified as Taye Olawale,  landed himself into trouble after he allegedly lured his neighbour's 7-year old girl and engaged her in sex romp.
Our Correspondent reports that the incident happened at Ira Lay by Akilepa area of Oke-Ira Whitehouse in Ajah, Lagos ,where both victim and suspect reside.
According to Police account , Olawale, allegedly lured the girl into his apartment, removed her pant, forcefully penetrated her and in the process injured her private part before he allowed her to go.
Nemesis was said to have caught up with him when the girl who while experiencing pains , informed her parents about what happened and the matter was reported to the Police in the area
The suspect was said to have been arrested and transferred to the Gender Section of the Lagos State Police Command .
During interrogation, he reportedly denied until the girl was brought and she recounted how he had molested her in his presence and he became speechless.
The Police found him culpable and subsequently charged him before the Ogba Magistrates Court for the alleged offence. He was denied bail after the Court declined to take his plea.
His remand followed a motion moved by the Prosecutor, DSP Kehinde Ajayi, before the Court to refer the matter to the DPP for advice.
The Presiding Magistrate, Mrs. O. A. Ajibade, ordered his remand in custody pending the outcome of the DPP's report and directed the Prosecutor to duplicate the file and send to the DPP.
The matter was adjourned till 7th September, 2021, for report of the DPP to be available.