Appraising IGP Baba's Anti-corruption Stand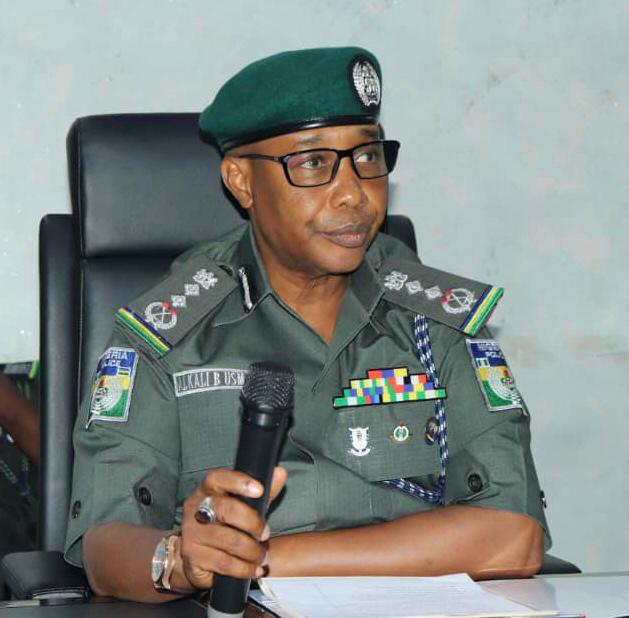 Former United States Of America, USA Vice – President Joe Biden, once defined Corruption as a cancer, "a cancer that eats away at a citizen's faithin democracy, diminishes the instinct for innovation, andcreativity".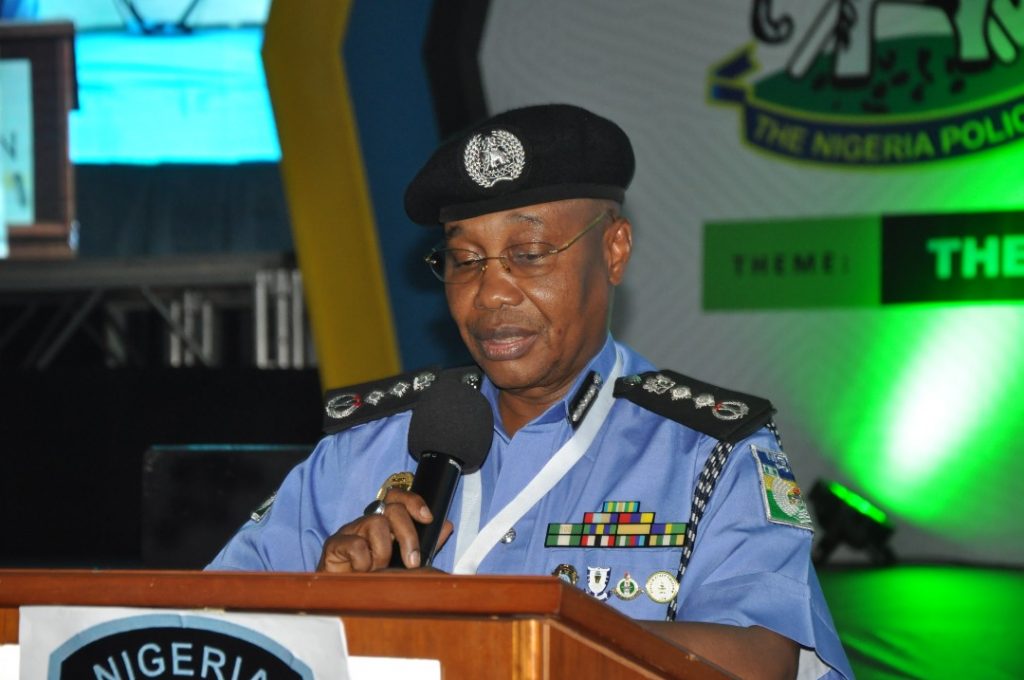 Indeed , this definition is instructive and coincidentally it appears like Joe Biden, now President of the United States of America, had the current Nigerian Police Chief , Inspector General Of Police, IGP Alkali Usman Baba's abhorrence for corruption in mind when he madethe above statement sometime in May 2014, during a meetingwith Romanian Civil Society Groups and students in Bucharest ,whileserving as Vice President of USA.
IGP Alkali was Born March 1, 1963 to the humble Baba family of Yobe State. AlkaliUsman Baba perhaps couldn't have chosen a much more honorable channel to serve his father land than being a Police officer.
Though not much is known about his early life, the little traitsexhibited (still exhibiting) as a Police officer, from the rank of anAssistant Superintendent of Police, ASP,  till this moment as the numberone Policeman in Nigeria, could fittingly go for an innovative and purposeful leader and a true definition of  anincorruptible officer.
Little wonder, the Honourable Minister of Police Affairs, Alhaji Maigari Dingyadi , who announced his appointment toanxious State House Correspondents on April 4, 2021, after a meeting ofthe Police Council, as the 21 indigenous Inspector General of Policesaid thus :
"The appointment of Alkali Usman Baba as the new Inspector-General of Police was carefully made after the President considered issues of professionalism, competence and numerous years of service."
Suffice it to say that apart from being a morally upright person, IGP Baba is one Police officer who served in nearly all states of the federation, a sterling quality of one far from being detribalized in thought and action.
It is on record that Alkali Baba enlisted into the Nigeria Police Force on 15 March 1988 as Cadet Assistant Superintendent of Police ASP and rose through the ranks.
He was appointed Commissioner of Police ,CP , on 27 January 2013.Before his appointment as CP, Alkali Baba served in various strategicpositions across the length and breadth of the country.
He served in Kaduna, Yola, Jos and Gombe State as Divisional PoliceOfficer, DPO, Area Commander, ACP, CID, DCP, CID, DC, 2/IC among others.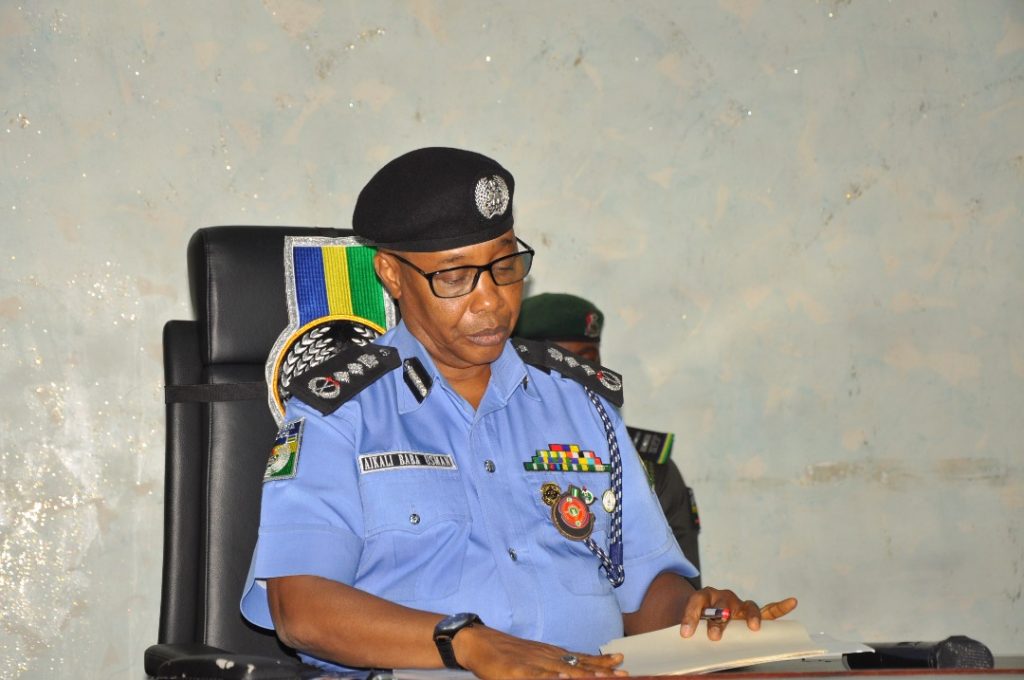 Furthermore, he served in Ilaro as Area Commander, ACP SCID Kaduna, DCP Administration and later as DCP Investigations at the Federal Capital Command Abuja. Just as also served as Director Staff at the Staff College Jos and also as 21/c to the Commissioner of Police at the Ebonyi State Command.
In 2014, he was posted to Delta State as the Commissioner of Policeand was AIG Zone 5 in charge of Edo, Delta and Bayelsa States. 
Prior to his appointment as the IGP, Baba served as DIG Force CID, DIG, Finance and Administration and later,Force Secretary at the Force Headquarters, Abuja respectively. A fellow of the Defence College and member of the International Association of Chiefs of Police.
IGP Baba is no less an operational and cerebral officer who aside the formal academic qualifications, attended several professional courses and workshops both home and abroad.
A Bachelor of Arts Degree holder from Bayero University, Kano in 1985 and aMasters Degree in Public Administration from the prestigious University of Maiduguri in 1997. As part of his policing thrust, IGP Baba emplaced police primacy in Nigeria by providing motivational and credible leadership quality directed at stabilizing internal security and modernizingpolice operations, facilities and standards within the framework ofcitizens, consent, trust, and the rule of law.
Perhaps, these accounted for why he was quickly confirmed a substantive 21st indigenous IGP by the Police Council barely two months of hisappointment as such by President Muhammadu Buhari.
Poised at changing the narrative in policing the Nigeria space, IGPAlkali Usman Baba , who took over the mantle of leadership of the Police  at the a time the morale of the officers and men of the Force haddwindled to the nadir; following the devastating blows of theinglorious #EndSARS protest, quickly hit the ground running by disbanding various mushroom Units of the Police that were visiblyresponsible for the dent on the image of the Police.                                                             
Hitherto, these Unit heads reported directly to the IGP, who would betoo busy with other police duties to know what the boys under therespective units do. They became gods to themselves and abused citizen's rights.
Corruption and corrupt practices grew in lips and bounds, but the entrant of IGP Baba changed the narrative. His virtuousness was tested when sometime last year; DCP Abba Kyariwho headed one of the best Units of the Police Force-IRT was indictedin the FBI investigations into the fraudulent activities of a UAE-based Nigerian, Abbas Ramon alias Hushpupi.
Constitutionally and by the provisions of the Police Act, the IGP lacks the locus standi to suspend an erring officer of the rank of a DCP and he quickly recommended to the Police Service Commission which was approved. He even went as far as setting up a probe panel to investigate the embattled Officer.
And just recently, when the suspended DCP Kyari was also indicted bythe National Drug Law Enforcement Agency NDLEA in an illicit drugdeal, a shocked IGP Baba promptly set up a probe panel headed by theDIG, FIB to dispassionately look into the matter and while the outcomeof the investigation was being awaited, the NDLEA came out with ashocker declaring the suspended senior Police officer wanted.
The declaration of DCP Abba Kyari wanted ,no doubt, hit the IGP, whose shoulders the image of the Nigeria Police Force directly falls like athunderbolt. But like the Chinua Achebe's Okonkwo who would not condole indolence by striking Ikemefuna with a killer blow of his machete that sent him to the grave; the same Ikemefuna who lived with him and calls him father, IGP Baba wasted no time in arresting DCPAbba Kyari and cohorts and handed them over to the NDLEA to be probed.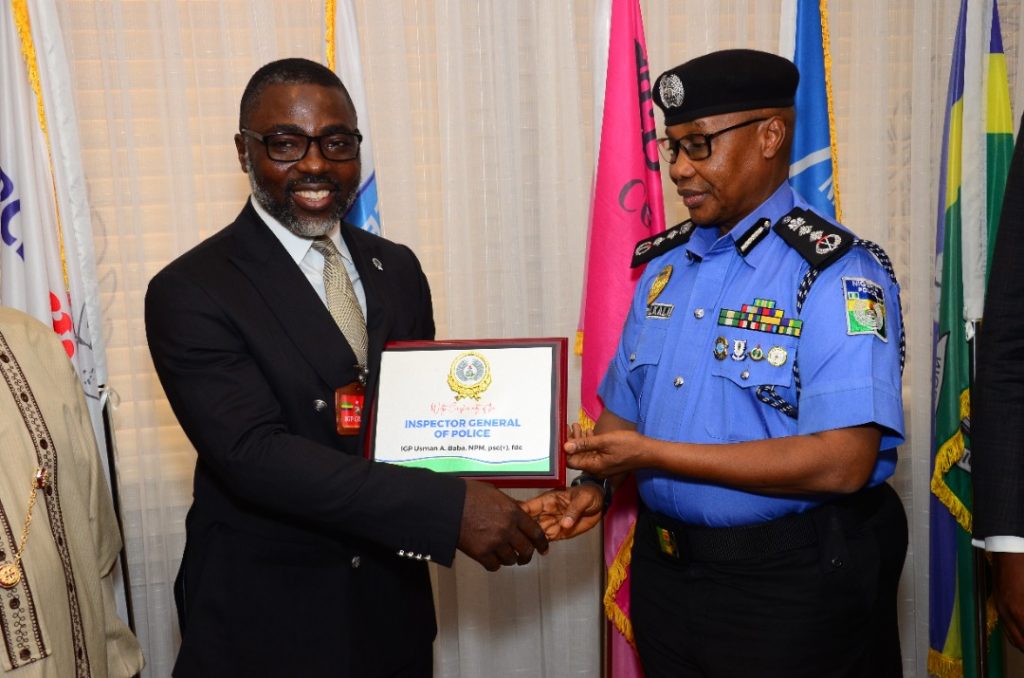 Ordinarily, observers had said that under normal circumstances, beforeDCP Abba Kyari was arrested and handed over to the NDLEA by the samePolice organization he belongs for the indictment, the Police wassupposed to have exhausted all known investigations and came out withits findings before such action.
But because IGP Alkali Usman Baba isone individual who abhors corruption in all guises no matter who isinvolved, he willingly handed his officer(s) to the NDLEA; just hoursafter he (they) was declared wanted; just to wash his hands off anyblotch and of course, prove a point to Nigerians. This singular action of IGP Baba is salutary of a purposeful leader; to saythe least.