APC CHIEFTAIN DISGRACED : AS HON. IDIMOGU HUMBLES CHIEF JOE IGBOKWE AT AREA 'F' POLICE COMMAND, OVER IMPOSITION OF IGBO EXCO IN ISOLO/OSHODI LGA.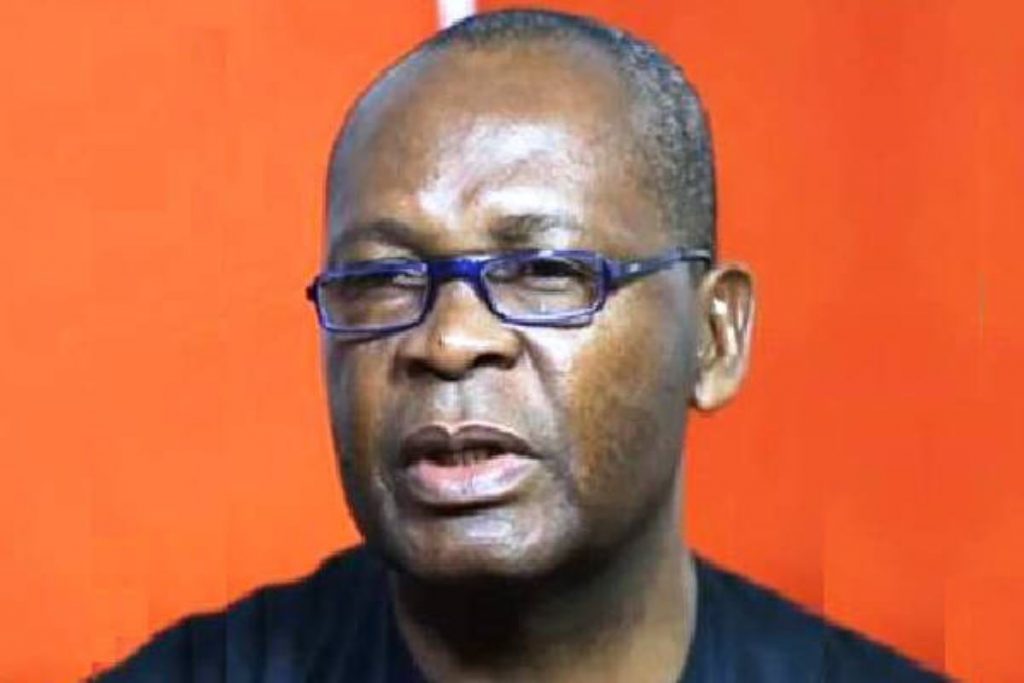 The Crisis rocking the hitherto peaceful Igbo Group in APC , appears to be far from being over, as it seems to have taken a new but dangerous dimension.

It was learnt that the ongoing ugly show of shame by some self imposed Igbo leaders in APC , was reportedly reenacted recently at the Area 'F' Police command, ikeja, Lagos , where the Apex leader of Ndigbo in APC, Chief Joe Igbokwe , was allegedly disgraced and humbled at the Police Command , after a failed attempt to impose his own faction of Ndigbo in APC on Isolo/Oshodi Local Government Area of Lagos State.
It was gathered that it took the singular political weight and influence of an elected Member of the Lagos State House of Assembly, Hon. Jude Idimogu, to demystify Chief Igbokwe and foil his 'coup' at Isolo/Oshodi LGA , where he was said to have attempted to inaugurate his faction as the Igbo APC Executive Members , without notifying or even informing Hon. Idimogu, who is the Apex Leader 2 and Law Maker representing the LG at the Lagos State House of Assembly.
While Igbokwe was said to had made every arrangement for the political 'upper cut blow ' event , Idimogu out smarted him , moved in and stopped the inauguration, which landed the two groups at Area 'F' Police Command, Ikeja, Lagos.
During Police interrogation, Joe Igbokwe was said to have tried to intimidate the Area Commander by boasting that he is the Apex leader and Special Adviser to the Lagos State Governor on Drainages , insisting that whatever he said was final.
However, It was gathered that his boasting and unguided utterances got the Area Commander angry and he told him that he was not interested in his position but was more interested in maintaining peace and order in Isolo/Oshodi LGA.
The impartial Police Officer, was said to have directed Igbokwe to go and harmonize all the factions within Igbo APC before the inauguration would hold to avoid violence.
Humbled by Hon. Idimogu, Chief Joe Igbokwe and his group allegedly left the Command dejected, while quarreling over their inability to inaugurate the EXCO as they had envisaged.
Igbos in APC has been in crisis after the Caretaker Chairman of APC, Lagos State, Otunba Tunde Balogun, declared that traditional rulers had no business to be in partisan politics and they should be in their palaces as advisers.
But Chief Joe Igbokwe, who is the Apex Leader of Igbo in APC, ignored Balogun's directive and appointed Eze Ndigbo in Ikeja, Eze Uche Dimgba as Coordinator.
However, majority of the Igbo in APC rejected and nominated Chief Anselm Njoku as Igbo Chairman of APC in Lagos.While Chief Njoku has been going round to harmonize the factions to one umbrella, Igbokwe's group was said to be going to the LGs in the State just to inaugurate EXCO, which has backfired in Isolo/Oshodi.
Hon. Jude Idimogu, who confirmed the incident, said he was surprised when he heard that Igbokwe was coming to Isolo/Oshodi, which he represents at the House of Assembly even without informing him as the Apex Leader 2.
He said he intervened in order not to bring anything that will cause breach of public peace in the area. He wondered why Chief Igbokwe is not obeying the Party directive to harmonize all factions and bring Igbo APC members in the State under one umbrella.
Hon Idimogu said that Isolo/Oshodi is his base and his Constituency and that he has followers as he is representing them in the House effectively.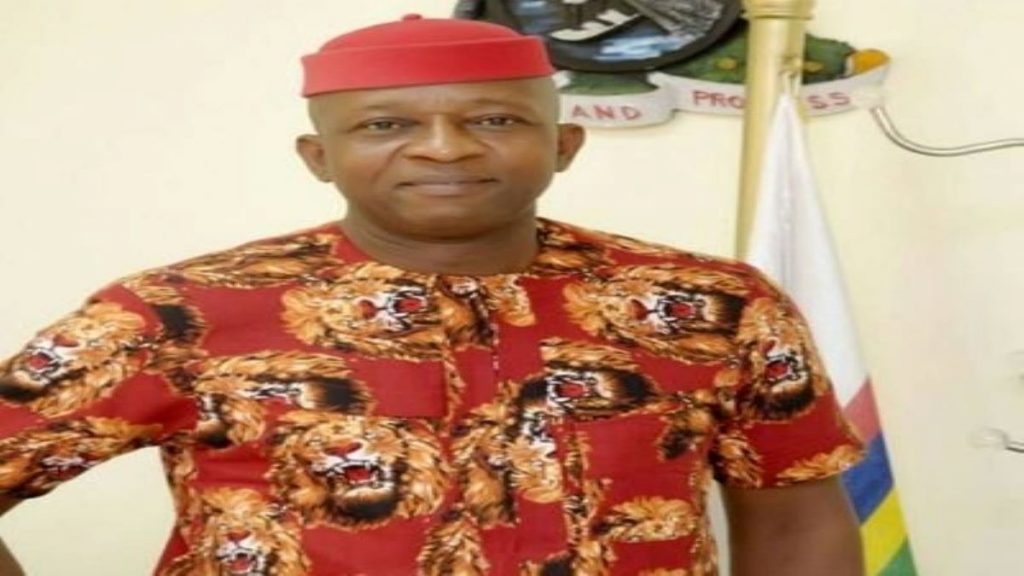 According to him, he had expected Chief Igbokwe to consult him as his Deputy after he has conceded two other Senatorial zones to him.
He explained that Igbokwe and Eze Uche Dimgba are the two major people causing trouble in Igbo APC and they are working against the interest of the Igbo in APC.
Idimogu, however, assured he will not relent in mobilizing the Igbo for APC and will ensure that the Igbo vote for the Party in the forthcoming election.