$50 BILLION MEGA FRAUD EXPOSED : As Public Outcry Trails Criminal Diversions, Theft, Mismanagement of  Late Mobolaji Bank Anthony's Estate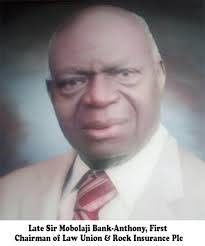 Condemnation, Criticisms and Public Outcry have continued to trail the reported criminal diversions, theft and mismanagement of late  foremost industrialist and philanthropist ,late Sir Mobolaji Bank Anthony's $50 Billion Estate.                                                                             

This is even as the Family appealed for the intervention of the Inspector General of Police, IGP Usman Akali Baba, after they  raised the alarms over criminal silence, inaction and collaboration of  Banks with the three alleged masterminds of the Mega Fraud, led by Aleshilonye Olajide Williams.                         
Some of the angry and traumatized Family members of the late business icon, alleged and blamed some Banks,  Registrars of companies for collaborating with those who they said  embarked on a "multi-layered bilking" wherein all the statutory beneficiaries as stipulated in Anthony's Will including no fewer than 20 Corporate entities have been denied their benefits for over three decades.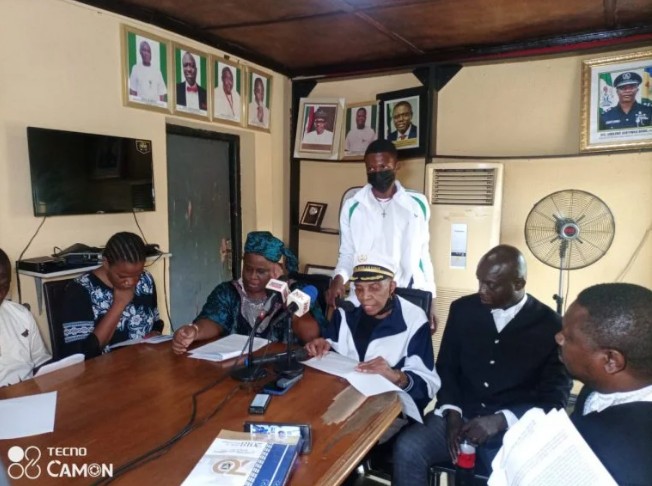 Addressing Crime Reporters on Tuesday, May 17th, 2022 , at the Mike Okiro Press Centre, Ikeja Lagos, spokesperson for the family and an Executive Probated Trustee of Bank Anthony's Estate, Queen Irene Cole said the banks (names with-held) were not open and transparent in their involvement in what obviously has become a big scam involving some of the nominated trustees who were to replace some of the original Trustee at their demise.
 Queen Cole who was accompanied at the conference by Miss Funmiade Bank-Anthony; a grand child of the late Sir Bank Anthony, lawyers and consultant to the Estate, stated that at death of the Philanthropist on 26th May, 1991; Anthony had the bulk of over $50 billion worth of estate in Nigeria, United Kingdom, United States of America and Isle of Jersey.                 
He had left a Will and Testament dated 10th April, 1991 in which some institutional and other beneficiaries were named with some persons mentioned as Trustees/executors.
However, at his death, not many of the family members knew details of the Will which was updated last on April 10, 1991 in which Anthony had nominated four Trustees including Dr. Bolaji Kuti, Dr. (Mrs) Abiola Refell, Mr. Aleshilonye Williams and Dr. Deinde Aganga-Williams (Nee Adio-Moses) to replace some of the dead original trustees.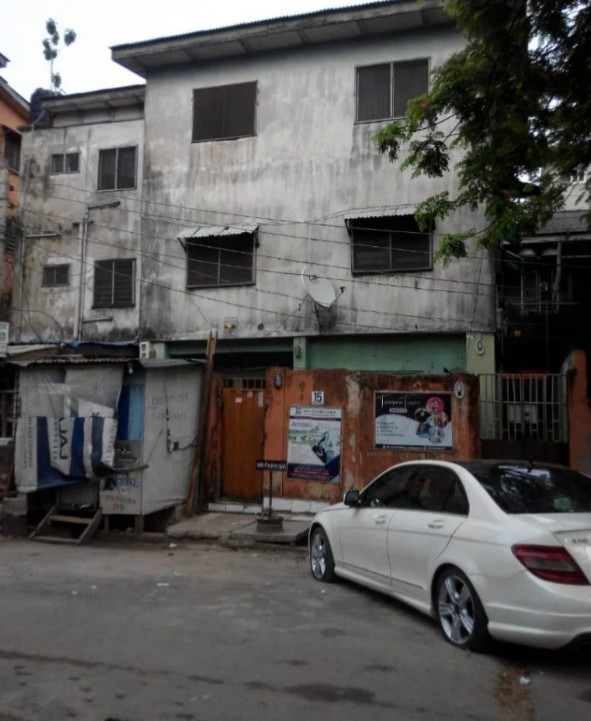 While Dr. Kuti was Bank Anthony's family doctor with no blood relationship, Williams and Reffel were said to be related to Bank Anthony family.                                                                 
Unfortunately, Dr. Aganga-Williams for over 29 years did not know that her name was nominated as a Trustee in the Will.
It was only Dr. Kuti that got Probated at the time after the transition of some of the original Trustees.      
The family disclosed that since the Will bars a single Trustee from acting solely, the other individuals teamed up to give a facade of being properly in charge.                                             
"They then proceeded to coldly bilk the estate's large concerns in Nigeria, UK and the Isles of Jersey for over 29 years at the expense of all named institutional beneficiaries and worthy causes that were dear to the heart of Sir Bank Anthony."
"It became a free for all as each one appropriated what he or she could reach before the other. Beyond criminal negligence, the strong threads of collusion in this respect, are linked to Bankers, Registrars and certain persons in the shadows."
Also ,  Bank Anthony family said that with the death of the original executors/trustees of the Will and death of two members of the latter group of Trustees namely Dr. Bolaji Kuti and Dr. Abiola Reffell, the group was now left with the third and main kingpin, Mr. Aleshilonye Williams who also goes by the name of Olajide Aleshilonye.                                                                   
He was alleged to have converted millions of money meant for different beneficiaries, conniving with sundry Registrars over shares held by the Testator and declaring to the Bank Anthony larger family that they were left out of the Will and in turn gave them 200 million naira to share claiming that the gift was from his personal pocket.
They further  alleged that "using a multi-layered network of strange law enforcement top notch, footmen, rough necks and enforcers, they billed the estate for over three decades. They left the beneficiaries out, in the cold with nothing, through concealment, deceit and outright violation of the trust for personal gains."
Some of the institutions championing lofty causes for which Sir Bank Anthony left regular annual and other huge grants which were frustrated by Aleshilonye and his gang included Ijebu-Ode Grammar School, Sir Mobolaji Bank Anthony Cancer Research Funds at the University of Ibadan, The Nigerian Society for the Blind, Ahmadu Bello University, Nigerian Academy of Science and others.
The larger Bank Anthony family had remained in the dark over the years with respect to the provisions of the Will until July 13, 2019 when one of his grand daughters Miss Funmiade Bank Anthony, an actress raised hue and cry in a press conference about how her grand father died leaving 48 properties but left nothing for his family.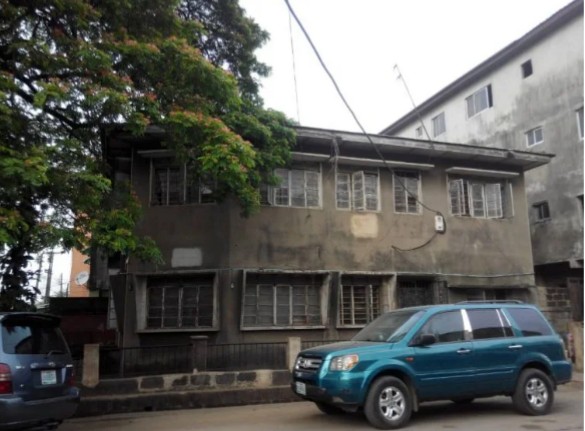 Publications from the conference had gone viral and incidentally caught the attention of Queen Irene Cole, daughter of Thomas Babington Olusoji Cole; a best friend to Sir Bank Anthony in their life time. It was in an attempt to correct the negative comments against the late Bank Anthony who according to her was a Godfather to her and a good family friend that she got involved. It was her interest in the family that gave clue to what has come to the public space as a well greased international heist led by Williams Aleshilonye who incidentally is not a Probated Trustee.
According to Queen Irene Cole, her determination to bring the issue to light almost led to her murder by the agents of Aleshilonye's gang who took her and her Personal Assistant hostage at gun point and threatened them with death to release some original documents.
"The dark reason behind the unbridled harassment, death threats and incessant arrests and detention was because Queen Irene Cole has knowledge and proof of Sir Bank Anthony's Will which was a most compassionate bequest to 20 Nigerian corporate entities, laudable causes and some other beneficiaries" she told journalists. with Dr. Deinde Aganga-Williams now as the Lead Trustee, the leader of the criminal gang Aleshilonye and henchman Mr. Cornelius Taiwo Olaoma "are now within the arms and grip of the law."
The family however has cried out loud with the contention that Banks and or Registrars who allowed the culprits to run accounts without being Probated Trustees of the Estate Accounts have continued to create roadblocks to steal and deprive the beneficiaries.
The family has therefore appealed to the Inspector General of Police to look into a number of Banks or Registrars with any account belonging to Sir Mobolaji Bank Anthony.