YOUTH EMPOWERMENT : Monarch Seek Immortalization Of Obi Cubana Into Igbo Hall Of Fame … Urge South Eastern Governors , Igbo Leaders To Commend His Philanthropy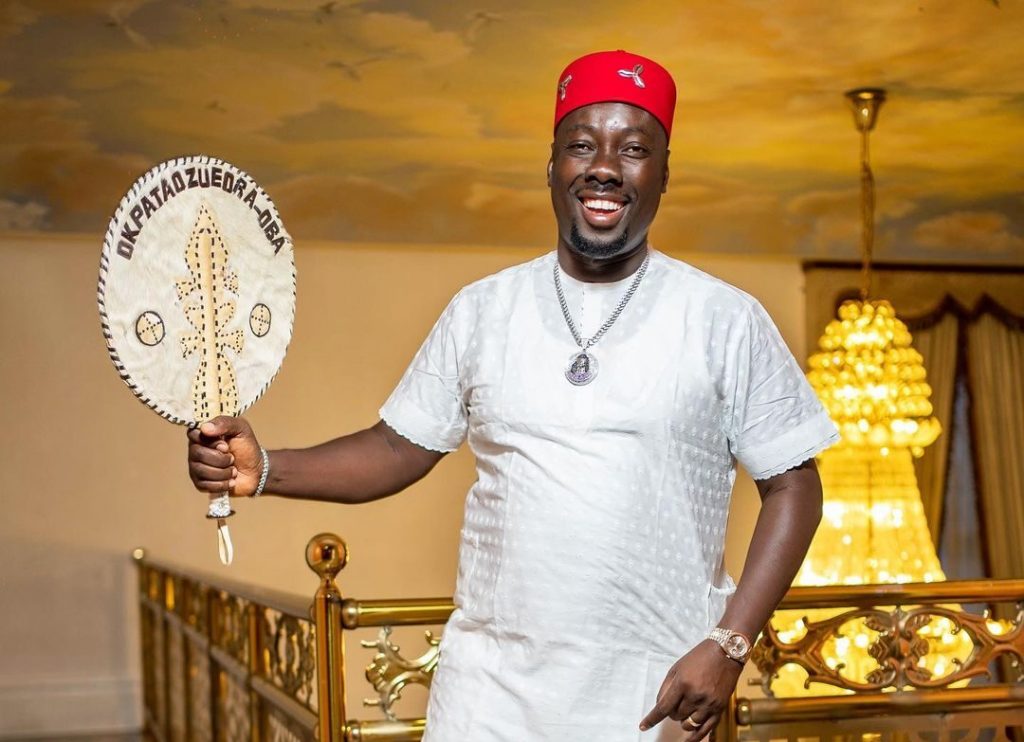 More Accolades have continued to be heaped on the magnanimity of an illustrious Igbo Son and business Mogul, Chief Obinna Iyiegbu , popularly known as Obi Cubana.

This commendations are pouring in Months after celebrities and his friends took the entire Anambra state by storm following the burial ceremony of his mother.
Indeed, the tale of the resplendence that preceded the event has continued to form topics of discussion amongst Nigerians home and abroad.
The event however opened a new chapter of discussion on how Cubana's act of benevolence accounted for the much love he garnered during the event.
Many have continued to hail Obi for his acts of philanthropy in the South Eastern part of Nigeria , especially how his kindness has impacted positively on a lot of youths in his community,                                                                                           
 It is in the Light of this benevolence that a Prominent Igbo Leader and popular Eze Ndigbo of Lagos State,  Eze (Dr.) Christian Uchechukwu Nwachukwu JP , has gone  beyond mere commendations from the public and called on the  South Eastern Governors,  Igbo groups and leaders of thoughts to Immortalize the young entrepreneur.                                                             
Immortalizing Obi Cubana , Eze Nwachukwu believes, would encourage more wealthy Igbo sons and daughters to invest on human resources and poverty alleviation of their communities.
Eze Nwachukwu who is also the Chief Executive Officer (CEO) of U.O.O limited , extolled Cubana's virtues as a credible Igbo son , who deserve to have his name added into the Igbo Hall of Fame.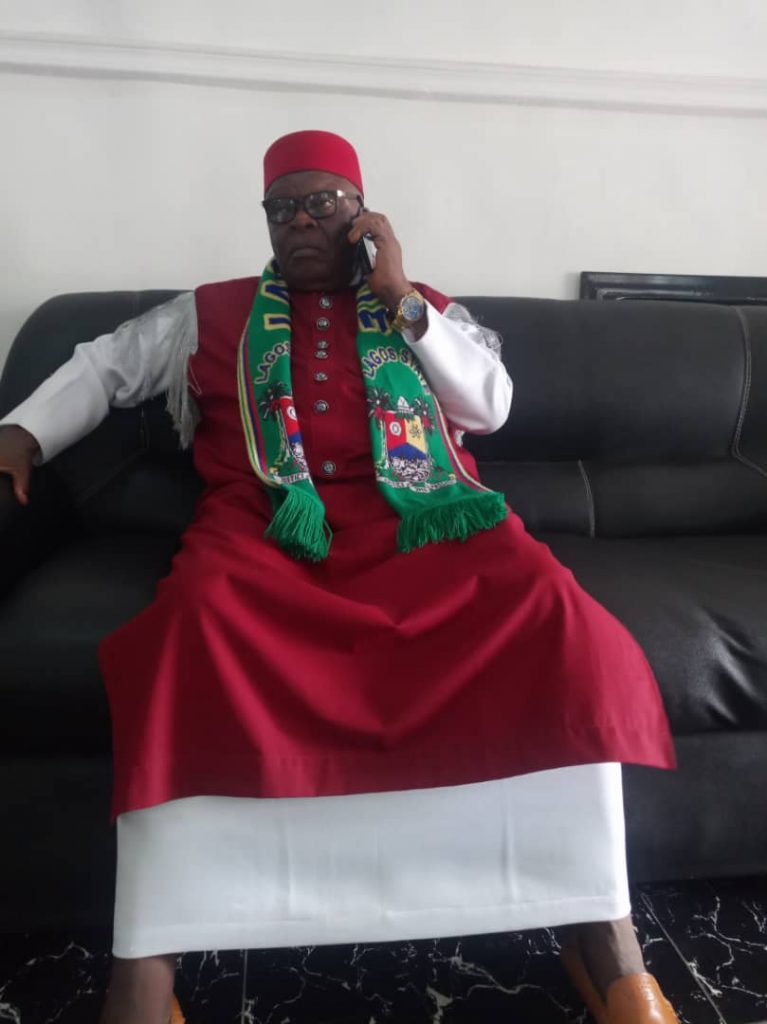 According to Eze Ndigbo of Lagos State, " Our South Eastern Governors and Igbo leaders, must learn to encourage our sons and daughters, especially those who have passion for giving and are doing legitimate businesses.This will encourage youths in the region to emulate hard work and philanthropy as a virtue"
" Iam proud and impressed that Chief Obinna Iyiegbu, ( Obi Cubana ), is one of South Eastern Billionaire's who rose from the scratch and became very influential, successful and a major player in the entertainment industry within Nigeria and beyond", he said.
" He has proved his mettle by not only allowing his talent to provide and leave lasting effect on others, but also shown that he was well bred by his loving mother, late Odoziaku Akaeze, who we understand treated her children and others equally "
"Many will spend thier lifetime trying to figure out these thoughts provoking rules to living by the late Matriarch Odoziaku Akaeze, who ensured that she bestowed equal love to all her children and taught his illustrious third Son ,Obinna, how to help not only his siblings but others around him "
Nwachukwu, who regretted his unavoidable absence due to his trip overseas during Cubana's lavished and out of the world burial of his late mother, which has been the talk of town, also started that Chief Obinna Iyiegbu demonstrates the exact meaning of living by using his talent to serve the public and leaving a lasting impression while serving .
While Praying for Divine protection, good health and greater wealth , Eze Nwachukwu, said that he was looking forward to partnering with Cubana , and further noted that "his phylantropic magnanimity has earned him great reputation and unique acceptance , more so, as he doesn't discriminate when he wants to give, He see's everyone as one".