Whistle Blower Raises Alarm Over Falsification Of Lagos State Intelligence Reports By Syndicate At The National Archives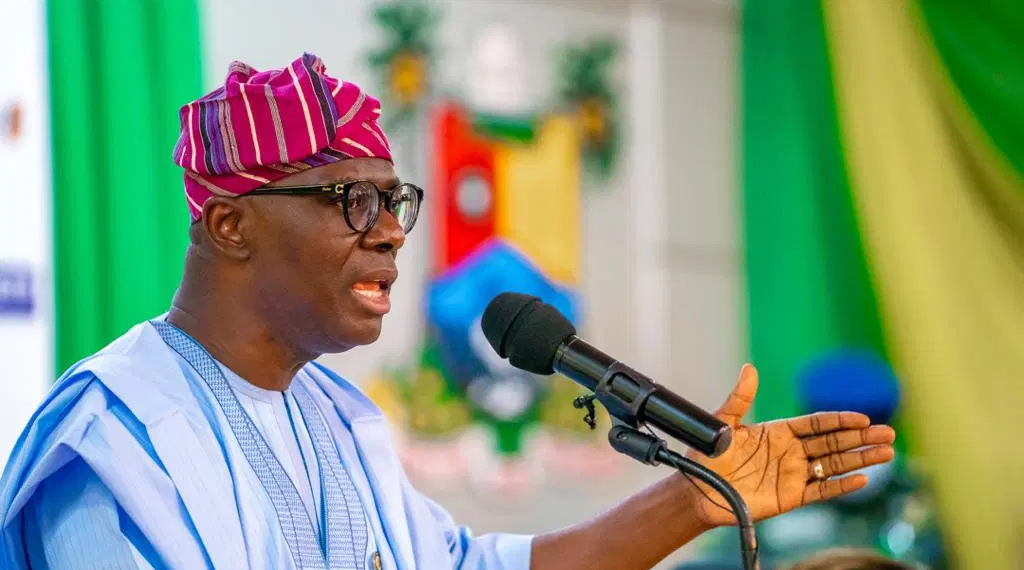 In what appears as a major scandal that may upturn land allocations, state maps , regulations and decisions hitherto taken by Lagos State government in the past decades, a community leader and whistle Blower, Alhaji Shamsideen Alade Adebimpe, has unraveled a deliberate and systemic falsification by a syndicate made up of some notable persons, who he said collaborated with some corrupt senior staff of the National Archives in Ibadan, Oyo state, to forge and swap sensitive Federal Intelligence Reports , with which they deceived government into creating a non existing community, Isheri Olofin,and displaced over 650,000 Idimu indigenous residents, and foisted an unknown king on them.

The controversial matter which is now being investigated by the Assistant Inspector – General of Police, Zone xi, Osogbo, Osun State , was channeled to the AIG via a petition writing by a human rights group named Concerned Citizens For Human Right, CCHR and another legal practitioner, Barrister Kunle Ishola .
CCHR had in their petition alleged that an Assistant Director with the National Archives, Ibadan, Oyo state, Mr. Abraham I O, was the master mind of the alleged falsification and swapping of the original documents with the fake intelligence report, files and maps which was done with the active collaboration of the late Oba Wahabi Ayinde Balogun, an alleged beneficiary of the forgery, which he was said to have used in misleading the court, State and federal government and displaced, rendered over 650,000 Original Idimu residents homeless, while enthroned himself as king of hitherto none existing Isheri Olofin on Idimu land.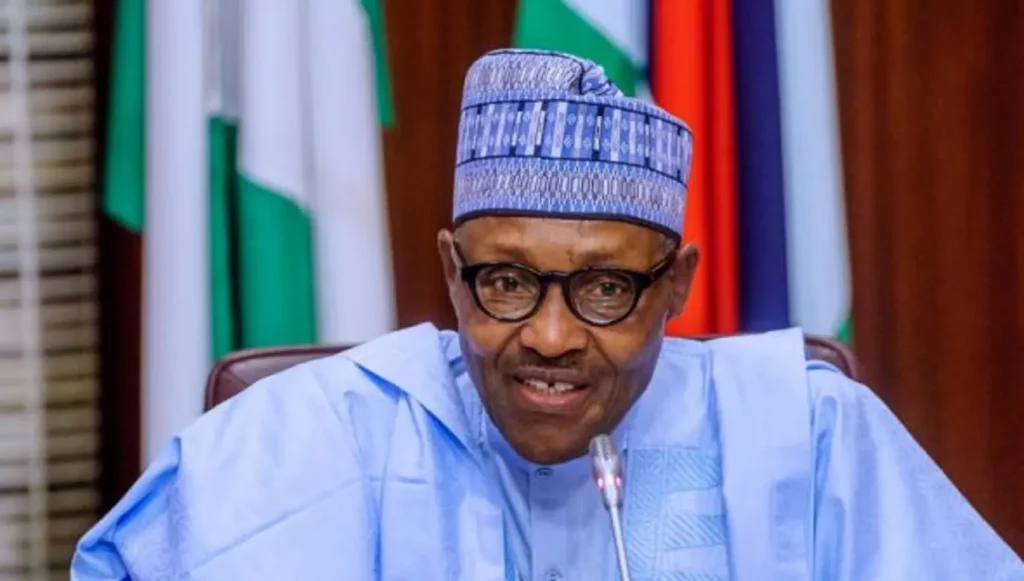 Citing files; 29939, G.58, maps; of 1919, 1934,1960 and 1965, which was allegedly distorted with some vital ancient facts allegedly removed and wrongly re – approved by the National Archives, Ibadan zone, Adebimpe appealed that the police should expedite action on his earlier complain by investigating, arresting all the arrow heads in the alleged crime with a view of reinstating the over 650,000 displaced Idimu residents,who are the direct victims of the forgery.
With the alleged falsification and distortion of facts, CCHR noted that National Archives Ibadan,as a custodian of ancient historical documents and information which agencies in the three tiers of governments relies upon for verification, has breached public confidence and professional trust bestowed upon it.
The right group therefore challenged National Archives Ibadan, particularly the accused Mr. Abraham to explain how Isheri Olofin kingdom , an hitherto none existing community in Isheri Idimu area suddenly emerged into their records .
Insisting that said conspiracy to distort archival materials was a threat to national security, the whistle Blower then queries how " Isheri Idimu interchanged to Isheri Olofin in their intelligence report records on Idimu area villages dated 9th April,1935 ,file No.G 58 Gen 43 in pages 20,33,35-37,45-47,50-51,55-56 and 67 between 26th October 1934-1st may, 1939 and also how Isheri Olofin was located on the land mark of Idimu in Ikeja district map of 1960-1965, whereas it was not recorded in the intelligence report file 29939, which is the origin of all files in Ikeja district pre1842-1940 and Ikeja district map 11 of 1934."
"The falsified document has been a misled to every tiers of government agencies and court of law ,also misled Lagos State government on illegal, unconstitutional Isheri Olofin Idimu Lagos on the 4th April 1970, such contradicts federal government decree 14th of 27th May,1967 that created Lagos State government with 8 local governments and 202 settlement towns from the defunct western region of Nigeria without Isheri Olofin", Adebimpe revealed.
Continuing, the community leader alleged that the syndicates used the deliberate falsification to defraud the federal government. " Also they have used it as a weapon to defraud federal government agencies, especially Nigeria Police Force and other federal government agencies on mis – acquisition and mis- compensation of 657.43 hectares of land at Isheri Olofin in Agege with fake survey plan 1853 via federal government legal notice no. 141 vol. 5 , chapter 167 of 29th January 1976, when no such town and family was existing then in the history of Nigeria. With which they falsely dragged federal government to court for N5 billion damages or alternatively take the land back from federal government in federal High court, Lagos division in suit no. FCH/676/05, which is pending , such contradicts supreme court judgment delivered on 22nd December 1976 by Justice Fatayi Williams (JSC) on the same subject matter which also misled Lagos State judiciary in suit No. ID/488/80 that led to the grave injustice of 15th May,2012, that the judgment pages 7,14,26,44 and 46 that relied on falsified documents to override 6 supreme court policies."
The contention therefore is ,"how can Lagos State high court override 6 supreme court judgments and court of appeal of 18th April 1896 – 4th December,1990 in Suit no. SC/186/1896,SC/288/1919,SC/340/1919,SC/493/1922,SC/272/1938,SC/255/1940,SC/398/1975 and court of appeal CA/L/83/89 ,all that has identified the land in dispute to it's ancient original land owners on the same subject matter".
Worried that despite furnishing the police with all necessary documents to aid it's investigation over the monumental fraud allegedly committed at the National Archives Ibadan,, Barrister Kunle Ishola in a reminder letter to the AIG, dated May 23, 2022, expressed displeasure with the inaction of the investigating authority to activate the process of apprehending the perpetuators of the federal and state Crimes.
Alerting the police authority on dangers of delayed investigation and arrest of suspects, Barrister Ishola implored the AIG on behalf of his client, to expedite action and take proactive steps in ensuring that full investigation is promptly commenced in the circumstances , so as to prevent further alterations and Falsifications of the archival and historical documents, which if not quickly curbed would result in irreparable damage to Nigerian national heritage and harmonious co – existence.
The lawyer reiterated that his client, the whistle Blower and community leader, who also holds a traditional and institutional title of Otumba Alakoso of Idimu Land is available and has pledged his cooperation with the police towards unraveling the scandalous fraud.
It would be recalled that one of the alleged collaborators and beneficiaries of the said forgery and Falsifications as indicated in letter reference number CCHR/140/03 dated 29th March 2021 and petition delineated as KIC/157B/2021 dated December 15, 2021, Oba Wahabi Ayinde Balogun, was announced to had died early this year,2022, even as his kingdom known as Isheri Olofin, alleged to be a product of alleged fraudulent distortion and Falsifications is yet to install another king.
However, Adebimpe and his over 650,000 displaced Idimu indigenous residents, insists that there was material alterations and tampering of the archival documents and intelligence Reports on reorganization of Idimu area villages of 9th April,1935 in file no. G 58 to intelligence report on Ikeja district less central Awori area of 11th February 1935.
He contended also that Ikeja district maps 1960- 1965, which was kept at national archives office, Ibadan, between 10th November 1987 and 12th june 2008, was falsely distorted in producing discordant certifications of records by National Archives office to create Isheri Olofin instead of Isheri Idimu based on an enabling judgment in SUIT No .ID/488/80, known as Oba Wahabi Ayinde Balogun( for himself and on behalf of Isheri Olofin people ) versus Ishau Olorunfemi and others, over converting landed property within an area of 588.426 hectares at Idimu."