Solomon Aguene's Purported Dissolution Of Elders And Ezes Councils Laughable, Does Not Hold Water  —– Says Chief Sunday Ossai, Ohanaeze Ndigbo President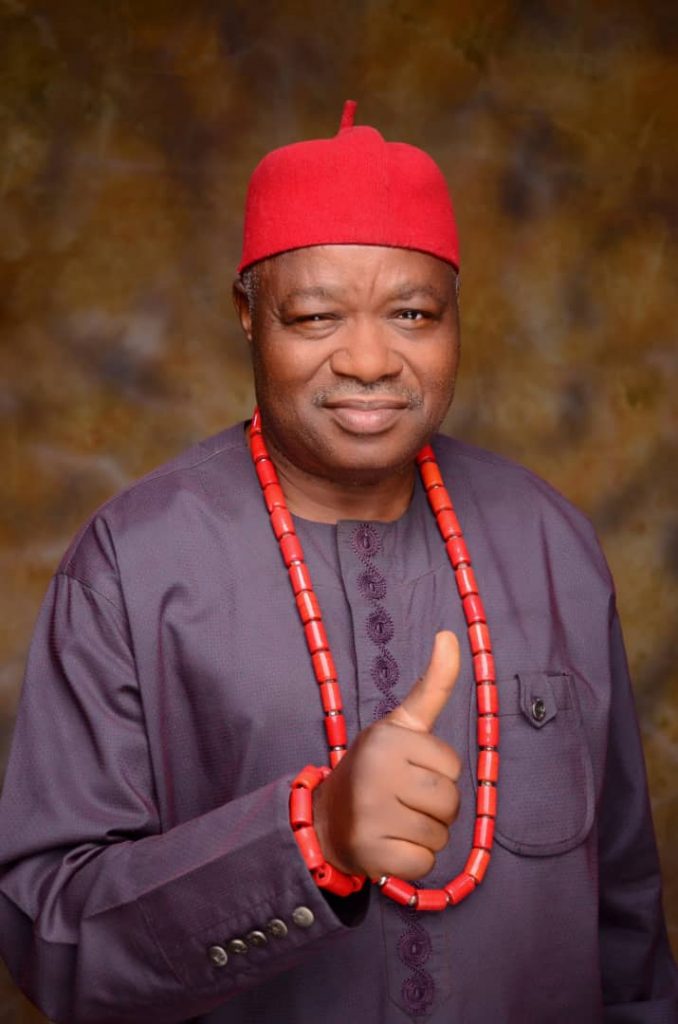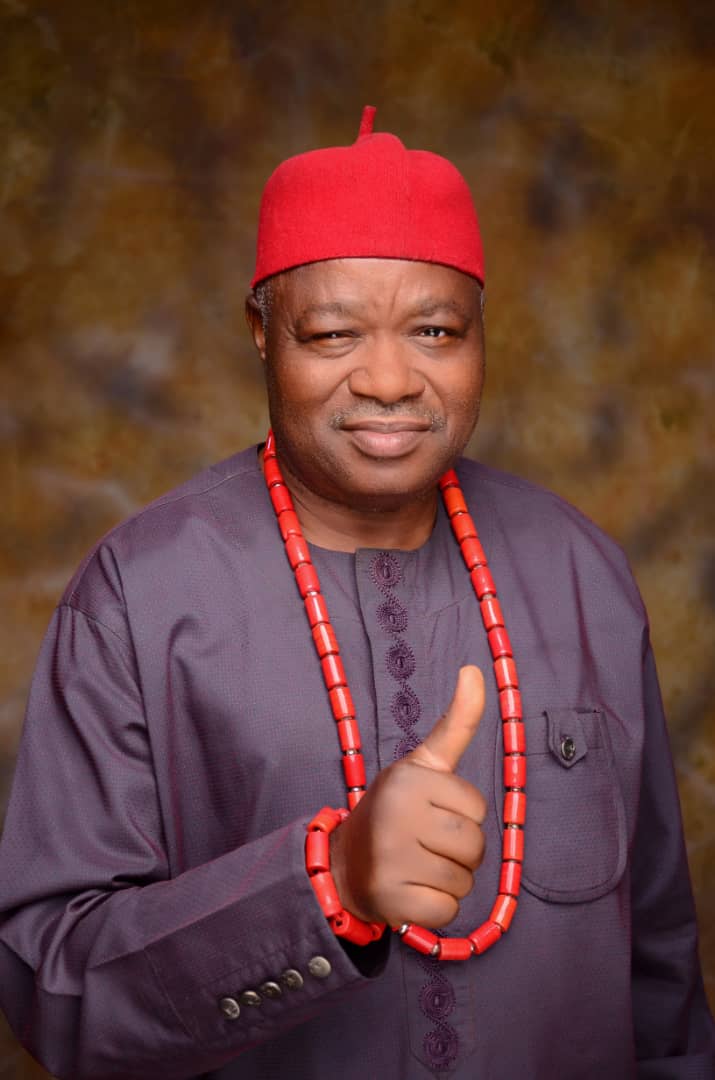 The incumbent president of the Apex Pan Igbo Social Cultural Organization, Ohanaeze Ndigbo, Lagos State Chapter, High Chief Ossai Stainless Sunday , has finally put to rest the controversy surrounding the purported dissolution of the highly respected Ohanaeze Ndigbo Elders and Ezes Councils by the Impeached former president of the Organization,Chief Solomon Aguene.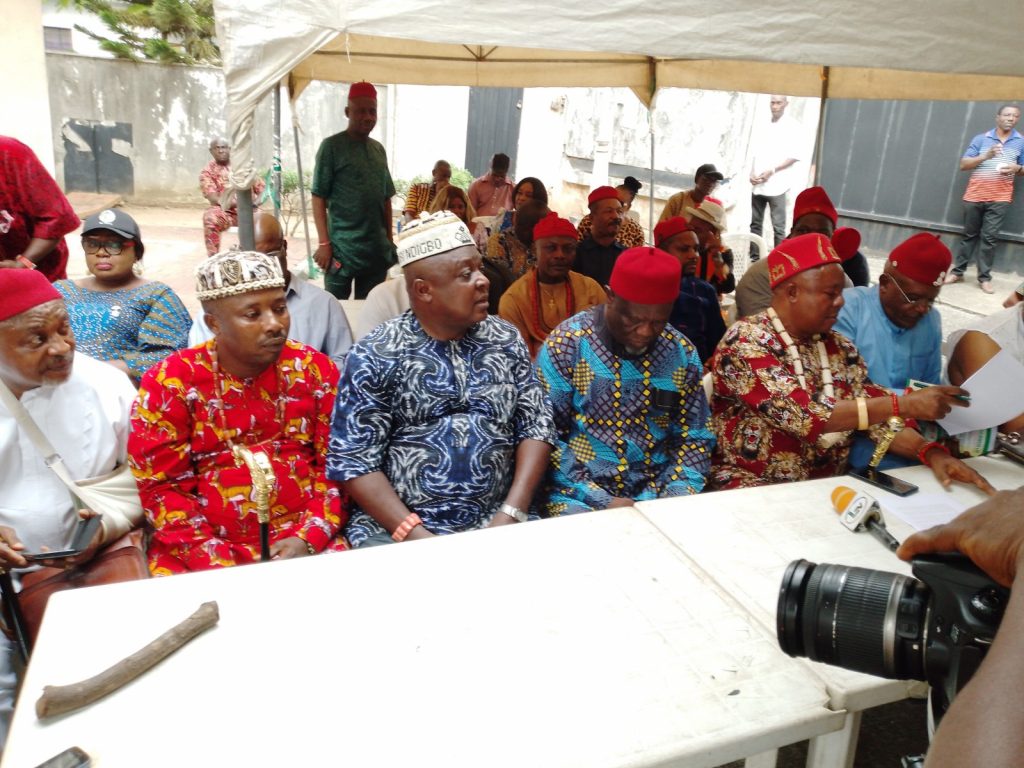 Dismissing the Purported Dissolution said to have been carried out , circulated in the social media and an online newspaper, Chief Ossai said that the announcement "does not hold water, very childish, Laughable and a product of an idle mind lacking in intelligence and intellectual development and capacity".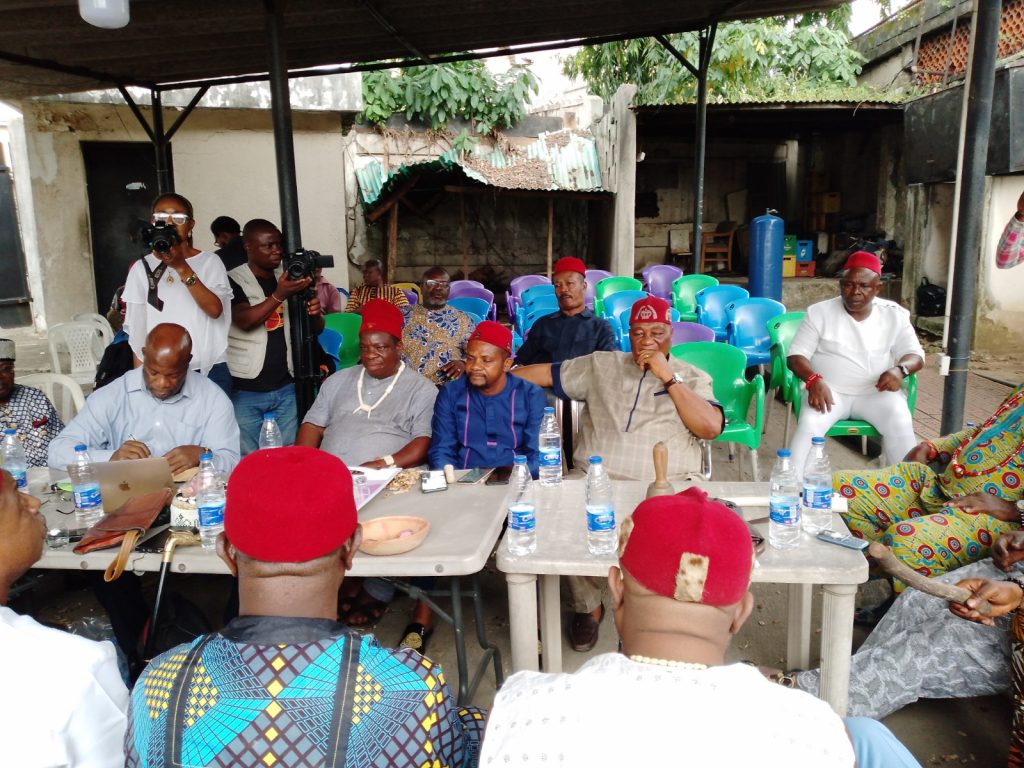 While Buttressing his statements, the newly elected and sworn in president of Ohanaeze Ndigbo, Lagos State Chapter, declared that "immediately after the impeachment of former president, Chief Solomon Aguene and the prompt conduct of a free, fair, credible elections that brought me into power as the incumbent authentic president, Solomon ceases to act, take , make or carry out any decisions for Ohanaeze Ndigbo in the capacity of the president".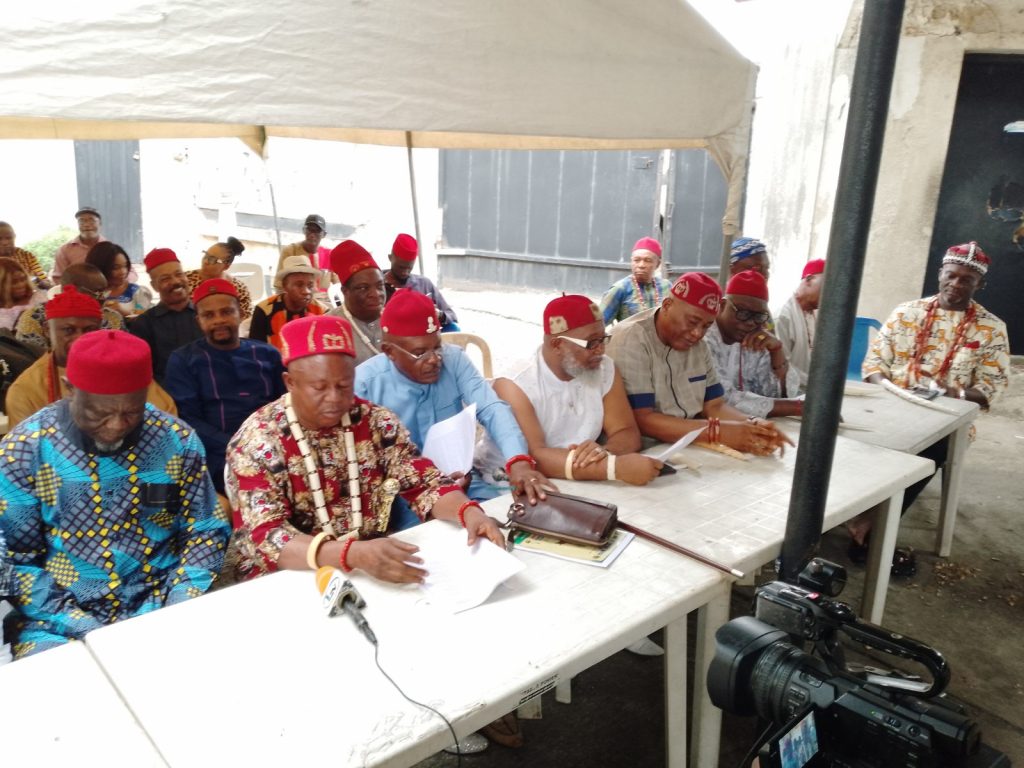 Hitting the nail on the head, Chief Ossai asked those he termed "the unwary minds" presently being deceived by the sacked embattled Solomon Aguene, "if former president Donald Trump of USA, , former president Good luck Jonathan of Nigeria, Former Governor Akinwumi Ambode of Lagos state, Chief Nnaa Nwodo of Ohanaeze Ndigbo World Wide, can take decisions for and on behalf of President Biden, president Buhari, Governor Babajide Sanwo Olu and Professor George Obiozor respectively? and the answer is a capital NO and impossible , So, you can see that Solomon Aguene is just making caricature of himself and the small band of his fellow illiterate sycophants," he declared.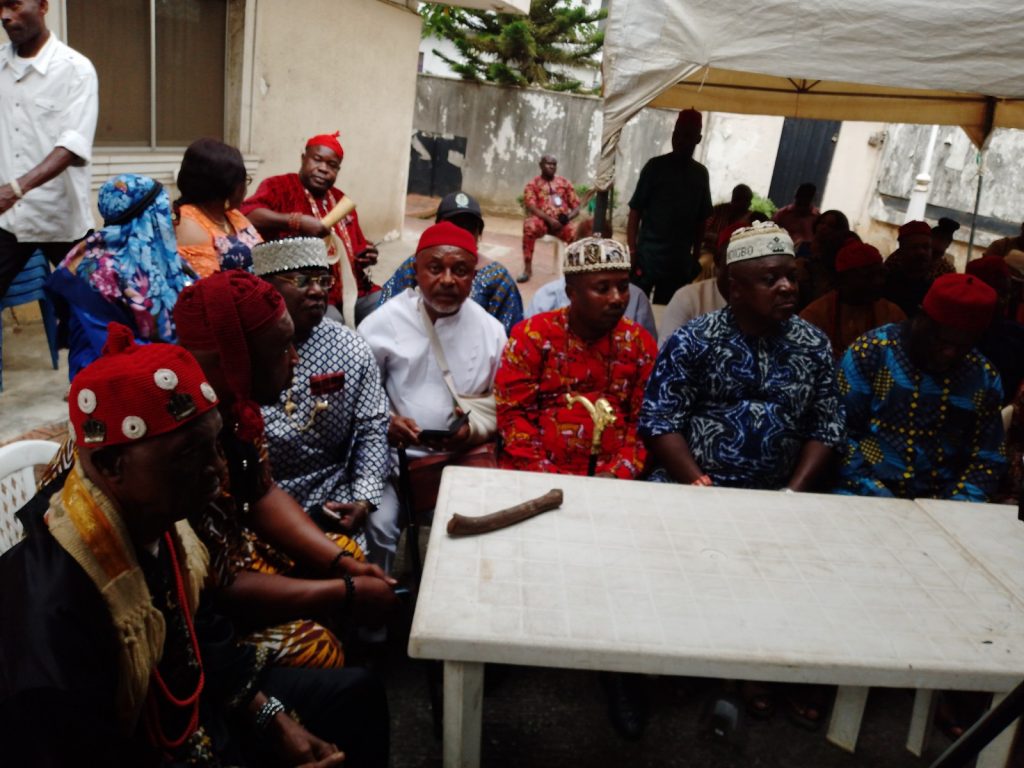 "Infact, it is a joke taken too far and It does not hold any water.if Eze Lawrence Eze accepts to be the chairman of Solomon Aguene's phantom unlawful Ndieze council, because Solomon appointed him by purportedly sacking in the air, the incumbent Legitimate leadership and council, he will face with a lot of sanctions from Ndieze, i trust ndieze because they are a United body, Any Erring Eze will face sanctions, and not only that, the local Government will throw him out of the local Government. What i am telling you is true", Chief Ossai Stated.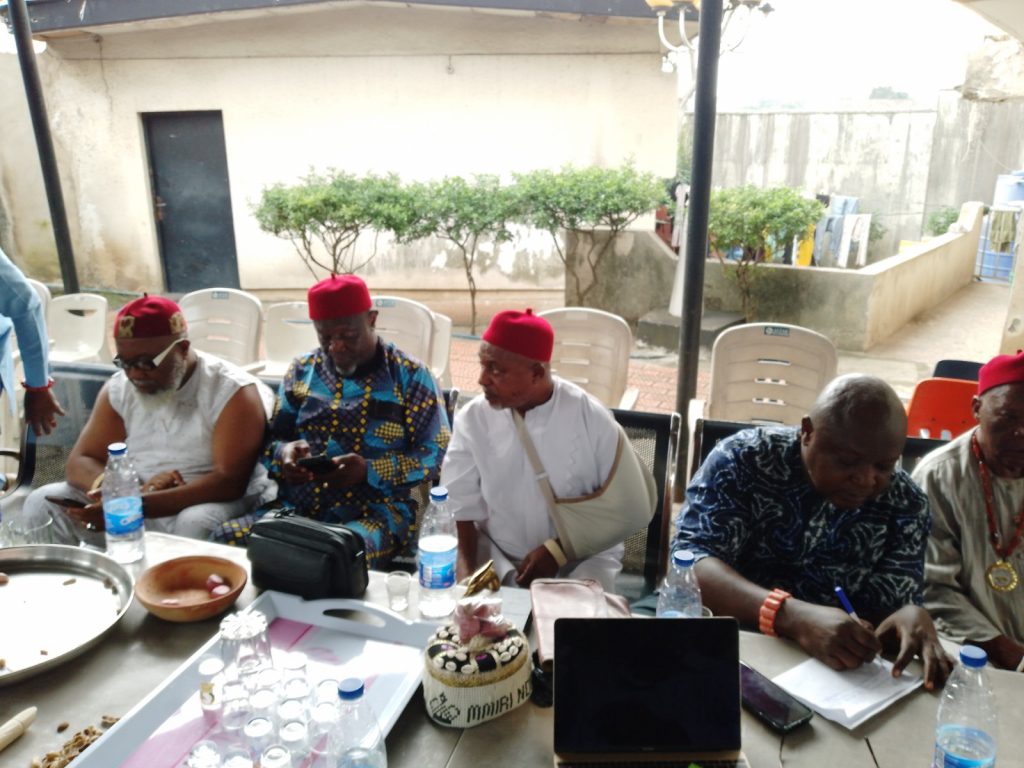 Denouncing Solomon Aguene's negative and pull them down syndrome attitudes, Ohanaeze president said thus : "You cannot just destroy institution just because you want to meet your self fish demand that is not true.so his action is self oriented, that is what you have to know, and that cannot happen and by the way , Solomon has nothing to do with ndieze .As an impeached president, he has nothing to do with ndieze.Any eze going to his office, just as a phantom president of Ohanaeze Ndigbo, is doing so at the risk of losing his Ezeship, because Ndigbo in Lagos wants to be United .They don't want to be divided and any saboteurs found among us will be given severe sanction .That is just all i can say now"