S-H-A-M-E : WOMEN DRAG OHANAEZE NDIGBO PRESIDENT, CHIEF SOLOMON OGBONNA AGUENE, TO NATIONAL COUNCIL OVER EMBEZZLEMENT, GENDER VIOLENCE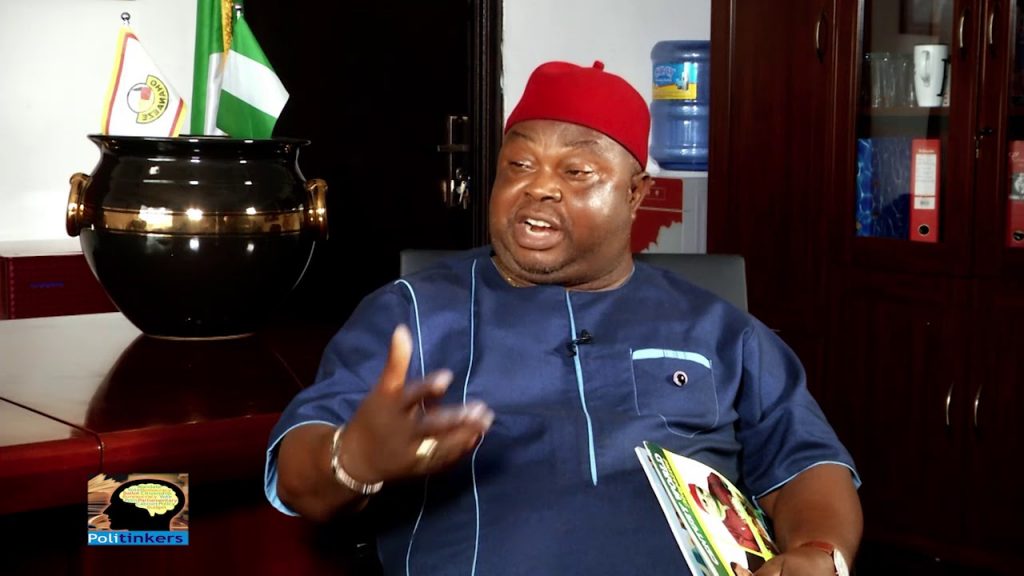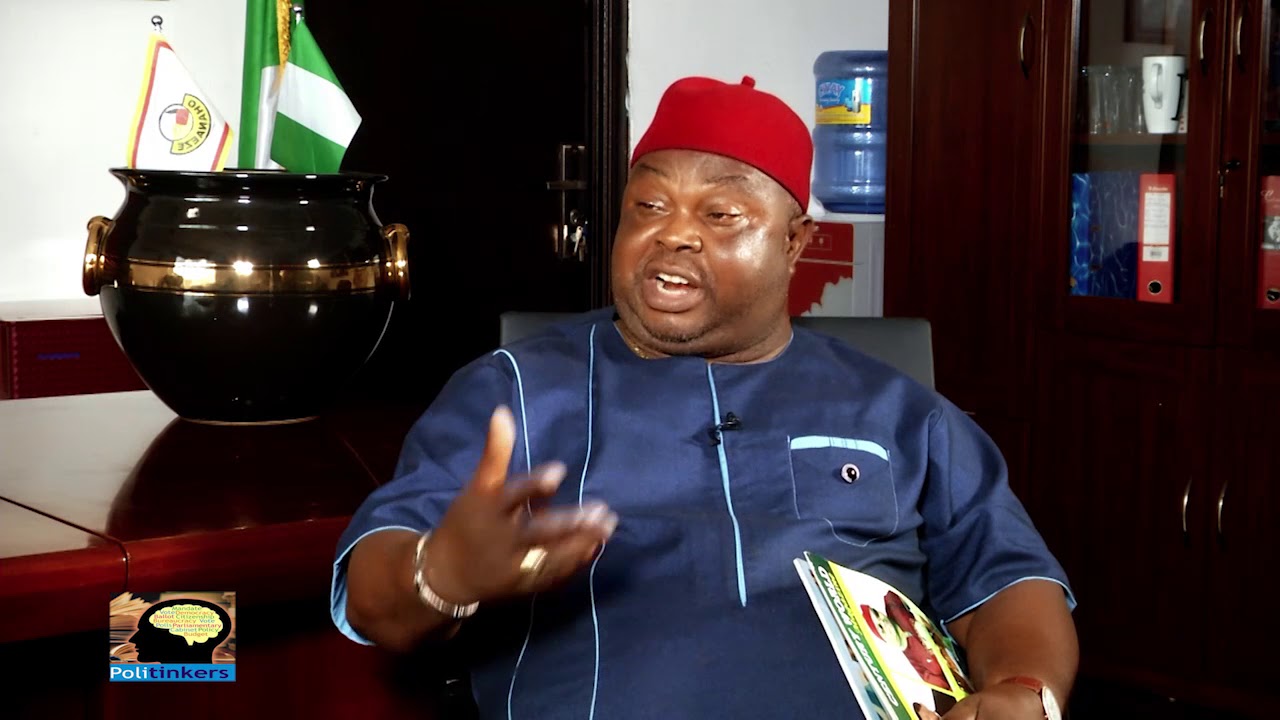 By Ohamadike Daniel                                                                                                                                                   Things appears to have fallen apart  and the  center can no longer hold at the  Pan Igbo Apex Social Cultural Organization, Ohanaeze Ndigbo, Lagos  chapter.                                                                                                                                 

This brewing crisis, we can reliably report, has taken another dimension, following recent alleged assault and unlawful detention of a widow, Princess Ifeoma Okpala, by the embattled President of ohanaeze Ndigbo, lagos State chapter, High Chief Solomon Ogbonna Aguene.
It was gathered that the revolting Igbo women, who were said to have been frustrated by the alleged inaction of Governor Sanwo-Olu, the police top hierarchy and the human right organizations, over their plight , decided to drag the said recalcitrant Chief Solomon , to the Ohanaeze Ndigbo world- Wide Council, headed by its President-General , Professor Obiozor.

In an open letter dated March 22, 2021, signed by the group's Deputy women Leader, identified as Barrister (Mrs.) Agubuzor Nkechi, titled " RE: PRESIDENT SOLOMON AGUENE'S ABUSE OF POWERS, PUBLIC TRUST/CONFIDENCE AND VICTIMIZATION OF A WIDOW.She stated thus :

" I bring you good tidings from Women Wing, Ohanaeze, Lagos, and find it most pleasurable to congratulate your goodself on the success of the election which ushered your humble self as the PRESIDENT-GENERAL of Ohanaeze Ndibgo world-wide.

"As women/mothers, we assure you of our loyalty, commitment to good purpose and hardwork to your good office for Ndigbo home and disapora to leverage on, the proceeds of true leadership transcending from Nnia Nwodo to yourself with the mantle to lead Ndigbo always, and especially, 2023 in Nigeria.

"Indeed, it is on this pedestal of love & unity of Ndigbo, that we lodge the above complaints; with ceaseless trickles of tears down our chin, grief ladened with heavy emotion for fragrant abuse of our human dignity, sense of belonging and womanhood by President Solomon Aguene; the President of Ohanaeze, Lagos.

"In points of facts, following the United Nations commemoration of International Women's Day, the Women Wing, under the amiable leadership of Chief(Mrs) Violet Uche Obiora, agreed to mark same with a courtesy visit to 'Old Peoples Home' at Yaba, near, Queen's College on the 14th of March, 2021. Thereafter, we retired to the Secretariat for a brief address & refreshment. Whilst, we felicitated with one another because it happened to be our first meeting this 2021, owing to covid-19 pandemic and rules on social gathering, two young Hausa securities, stormed our meeting threatening to pull one of our women out to the street on the order of Chief Solomon Aguene, we quitened them to excuse us. Shortly, they came back proposing to execute the order, that the President threatened to sack them if they did not carry out his instructions irrespective of consequences. We still refused to allow them pull our fellow woman colourfully dressed with us, in our Ohanaeze Uniform.

"Suddenly, the President barged into the meeting rushed to the woman; Mrs. Ifeoma Okpala, a widow, gave her three(3) punches on the stomach, hell was let loose, as women ran over one another for safety.

"Some visitors in the Secretariat, also before the Secretary of Ohanaeze(Onowu) who all struggled for over ten minutes to calm the President who was fuming with abuses, vulgar words and curses against the said woman and the women wing.
"Amidst the crisis, in the interest peace, we agreed to meet the President and find out how he was wronged or where our fellow woman wronged him as he swore that if he(Chief Solomon) did not deal with widow woman, (1) it means that his mother that gave birth to him is a harlot (2) or that he would die (3) or that it would mean that he is not the President of Ohanaeze and in charge of the Secretariat.

"Further, we nominated fifteen (15) women leaders after 30 minutes, to see the President and hear him out. As the Deputy Women Leader, I led the delegation. Surprisingly, the President told us that his anger was that the said widow woman was facially showing displeasure at him while he was addressing the public when Prof Obiozor visited Lagos. He stated that 'he had asked someone to video the said woman while she was telling another fellow woman not to sing for him, that the President was undeserving of any praise-sing'.

"To all these, I consider so belittling for the office of Mr. President to warrant such level of outburst, as he continued again to swore against himself endlessly. It took us, a little pressure to further inquire, if this was all that transpired between him and the woman.

"Nonetheless, we requested that he allowed us to look into the matter, and call the said woman to order. He refused that he would use the Ohanaeze Disciplinary Committee to send her away from Ohanaeze.

"The following day, we gathered that the Disciplinary Committee invited the woman to come the following Tuesday, being, the 16th of March, 2021, however, she told them that she could not make it as she was on medical care concerning her health which deteriorated following the President's punches. She requested to be allowed to come and face the panel, the next Tuesday.

"On the same 16th day of March, 2021, Chief Aguene, could not allow his anger to calm despite intervening circumstances, as he made out a Petition with Supol Egbo, a retired Police Officer, in Lagos, from Ebonyi State to Area C, Surulere, Lagos, against the woman for issues on Ikorodu west and 'unruly hammer of behavior'. To achieve this, Chief Solomon forged the Ohanaeze Secretary's signature to achieve this mischief.

"On 18th day of March, 2012, the woman had to submit herself to the police station and she was detained. Coincidentally, the women wing slated a meeting on that day to consider, amongst others, the issue of the President's victimization, and abuse of the women.

"To make peace reign, the President was around, so as soon information reached us that the woman was detained, so we became angry that this was too much, marched to see him and demanded that he released the woman, a widow to us. He refused blatantly, and said over his dead body.

"This acrimony became too much, as we, the entire women wing, including Lady Ada Ofoegbu (National Secretary) and Chief Violet Uche Obiora (State Women) considered staying over pleading with Mr. President, who had turned a deaf ear to us and going to secure the release of our fellow woman.

"To this end, we were able to secure her release amidst sympathy from Mr. Adesina, and Mrs. Bunmi, the IPOs, who were Yorubas, to the consternation of the Igbo value.

"The President-General, Sir, we, the entire Women Wing appeal that you use your good office to help salvage the inhumane abuse of our esteem, dignity and values threateningly destroyed by Chief Solomon Aguene.
"Amongst other issues, are: (1) the constant use of vulgar words of 'penis, otu, i'ke etc by President Solomon in public gatherings before us; respectable married women of Ohanaeze. President Solomon would go to toilet and come out with zip down.

"(2) the fragrant abuse of the office State Women Leader with recalcitrant words, and using Ochiora to publicly depose our State Women, via presenting kolanuts ( the traditional role of the State Women Leader) without valid reason.

"(3) President Solomon Aguene requested that 1,000 copies of the uniform/wrapper at the unit price of N 5,000 printed by women wing be delivered to him personally. This is unaccounted for as we are yet to our money or our wrappers returned to us.

"(4) President Solomon brazenly collected N3,500 each for account opening from over 4, 000 Igbos in Lagos, with Fidelity Bank and Ohanaeze ID cards. Today, the Ohanaeze ID cards is history, as fiction, and many people could not get even account number despite submitting their BVN. He became the authprized bank staff, and advised that the Fidelity Bank would give Loan to Ohanaeze, and Dangote will give products empowerment to emancipate Ndigbo.

"(5) President Solomon has become a demi-god, an autocrat, and Ohanaeze personified as he does not know the difference between Solomon in his personal capacity and solomon in his official capacity as the able President of Ndigbo in Lagos.

"He divides and usurps the powers of all organs in Ohanaeze – uses Chairmen of LGA/LCDA to disrupt and control the Executives of Ohanaeze, Council of Ndieze to move the Youth Wing. This is arbitrary use of powers and lack of locus standing. Does this not mean that the lack of School Certificate by President …..Solomon a disease affecting his control of powers bestowed on him by Ndigbo in Lagos.

"(6) The non- accountability of the sum of 17.5 million given to Ohanaeze by a Senator ( name withdrawn) for use to convene a public rally & logistics, shortly following the ban on public gatherings. This money was not only paid in the President's personal account. The saddening aspect was that Access Bank advised him to split the fund into other people's account to avoid subcharges of N450, 000 00, he agreed to be subcharged and insisted that the money be paid into his personal account.

"I can go on over the indices of abuse of powers, public confidence, victimization, embezzlement, etc against Chief Solomon.
"Finally, I appeal to Prof. obiozor, Ndigbo Lagos, and Igbo Stakeholders to quickly intervene in the interest of justice, as a stitch in time saves, before the clog in the wheel of progress of Ndigbo, destroy the fabric of our collective spiritual, moral, social, political and economic growth in Nigeria. Lagos is the cosmopolitan city of the economic base of Ndigbo and a vibrant leadership based on transparency, respect, love for humanity, and value for our common ancestral heritage is all we clamour for.

Reacting to the above allegations , Chief Solomon Ogbonna Aguene, denied some of the issues raised by the women.
He accused the Deputy woman leader, of leading the campaign against him, over his refusal to pay her some certain amount of money , which she allegedly demanded from Ohanaeze Ndigbo Purse, after she had successfully extorted the sum of N750, 000 as litigation charges in the case between him and one woman member , Evelyn.