Nigerian Legion Boss Pays Courtesy Visit To Lagos Taskforce Chairman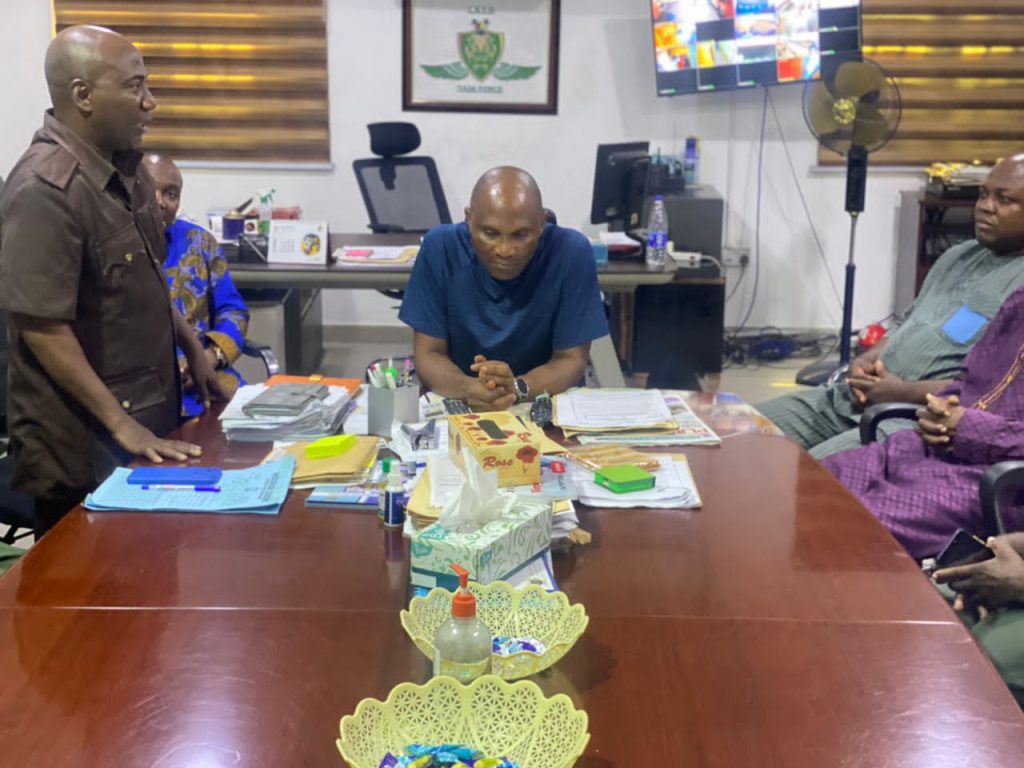 The Chairman of the Lagos State Taskforce,CSP Shola Jejeloye today received the newly elected Chairman and delegates of the Nigerian Legion, Lagos Command on a familiarization and sensitatization visit to the Agency.

The visit which took place at the Headquarters of the Lagos State Taskforce was aimed at fostering inter agency collaboration was led by the Chairman of the Lagos Command of the Nigerian Legion, DCG Akeem Wolimoh, who described the activities and services of the Lagos State Taskforce in the State highly necessary and inspirational as a result of the orderliness and sanity they bring about in the State through their operations.
Wollimoh Described Jejeloye as a leader and disciplinarian whose personal ethics and attributes have impacted positively on not just the members of staff in Agency but also to residents in the State.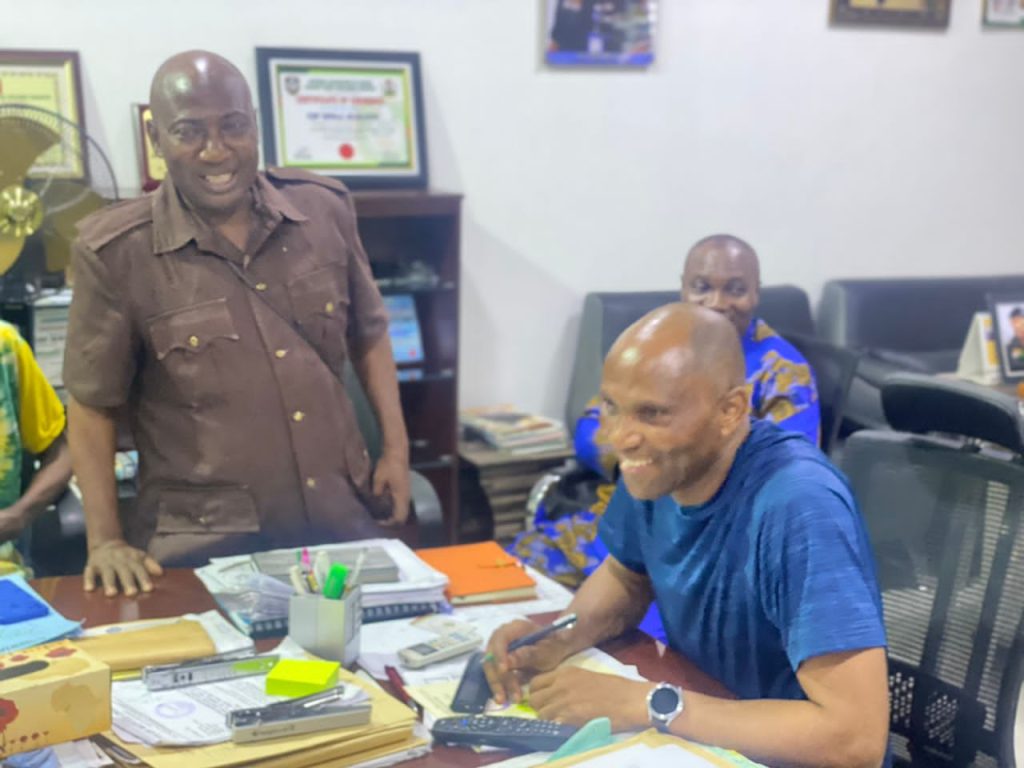 "We are highly inspired by you and your activities and we know that by associating with you, there is alot we can learn from you and style of operation especially for those of us who are retired from the service. As the leader of a civilised organization as the Taskforce we know we can learn from you be reintegrated fully into the society."
CSP Jejeloye commended and thanked the delegates for their dedication and service to the Nation and disclosed that it is the dream of anyone serving currently to retire honourably from the service. He told them that his doors are always open to any members of the Nigerian Legion who might have challenges as the collective service of all is for the greater good of Lagos State.
He further stated the policies of the State Government are very crucial and must be keyed into by all and sundry, especially the ban of the activities of commercial motorcycles plying restricted routes. He appealed to the them to convey the message down to all other members of the Nigerian Legion to obey traffic rules and desist from operating their bikes on the Highways except when on full service uniforms.
"As uniform personnel we must abide by the leadership by example principle and ensure that we are not caught breaking the same laws we have been put there to uphold. Driving against traffic, polluting the environment, operating on restricted highways with okada etc are all prohibited and we must ensure that we uphold these laid down laws put in place the State Government"
Jejeloye assured the delegates of the continued support of the Agency in collaborative exercises with the Nigerian Legion to ensure that the THEMES agenda of the State Government are achieved.