Lesson Season Of Rape: As Police Records Multiple Rape Cases In June 2020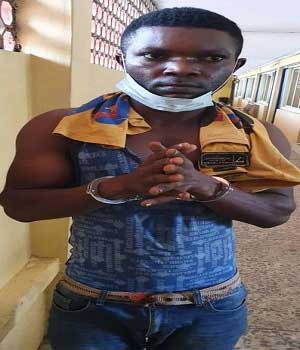 The month of June appears to be a season of Rape, as it has recorded more multiple rape and defilement cases within two weeks. For instance, on the 12th day in June, 2020, a 61 year old father identified as Eke kanu, residing at ikorodu area of Lagos, was arrested for allegedly having unlawful sexual intercourse with his 19 years old daughter. A relationship which the victim said started when she was a small girl.
About 16 days later, precisely on June 26th ,2020, at about 7.30 pm, yet another Father identified as 33 years old Chibuike Kalu, of Amodu street, Bariga, Lagos, defiled his 14 years old daughter (name withheld). victim was said to have been taken to Mirabel Centre, Ikeja, for medical treatment and forensic examination. While the suspect who police said had confessed to the commission of the crime was arrested. Far from rape and defilement by pedophile fathers , another bizarre crime of rape was reported at Aguda area of Lagos involving a 26 years old Man, arrested for defiling his employer's daughters .
According to police, On June 16, 2020 , at about 2.55 pm, a woman in her mid thirties (name withheld) reported at Aguda Police Station that her salesman, Chinedu Obi , had sexual intercourse with her 12 years old twin daughters (names withheld) when she left the two girls with him in her house. The suspect was said to have been arrested and he confessed to the commission of the crime. He stated that, he started having sexual intercourse with the girls in 2019.

Because of the magnitude of such cases, the Commissioner of Police, CP Hakeem Odumosu , was said to have ordered the transfer of the case to the Gender Unit, State Headquarters, Ikeja for discreet investigation and diligent prosecution.
CP advised parents not to trust anyone with their kids, especially female children. He further reaffirmed the commitment of the Command to continually apprehend sexual offenders, wherever they are in the State and make them face the full weight of the law.