Jamek-Wine CEO Blames Increased Retail Price Of Wines On High Exchange Rates, Woos Spanish Wine Producers, Government To Build Factory In Nigeria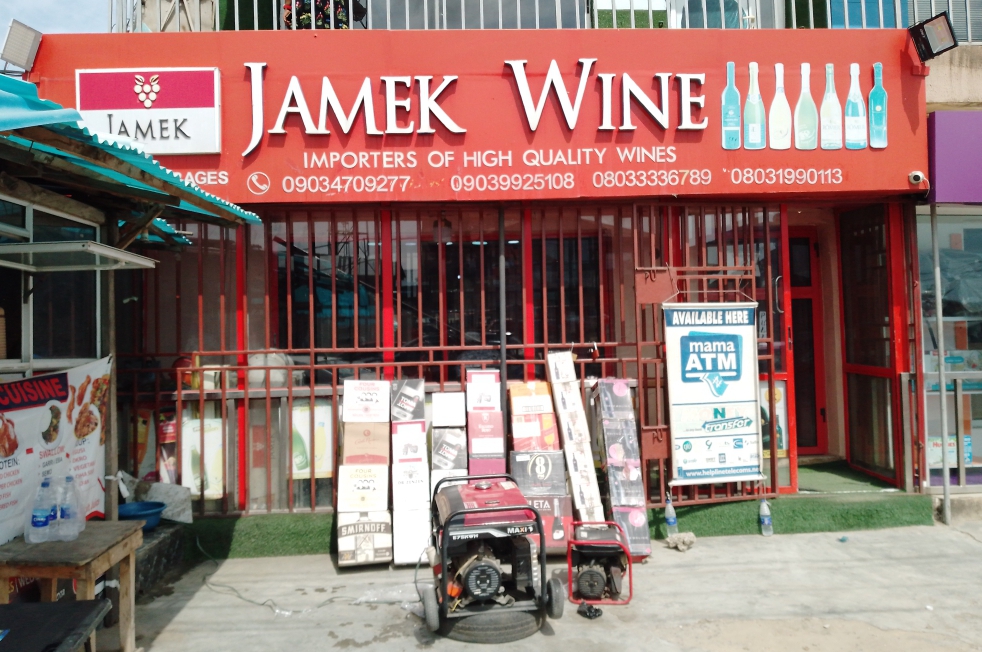 The Managing Director and Chief Executive Officer , CEO of Jamek Wine, Chief James Eze Iweh, has attributed increased retail price of Spanish wines in Nigeria to the prevalent high exchange rate of Naira to United State of America Dollar.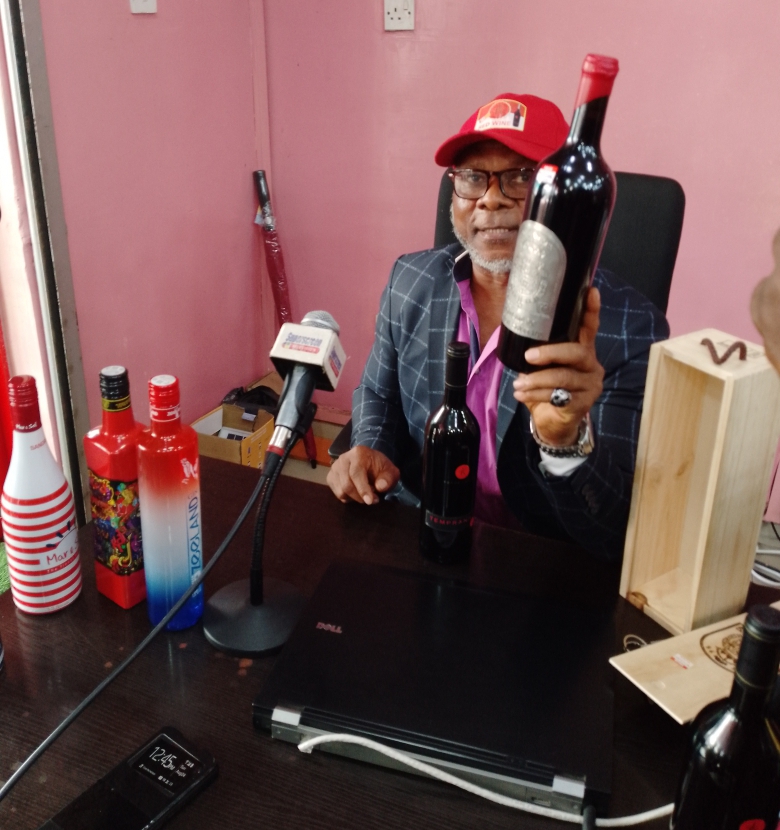 While speaking at a Wine , Beverages exhibition and interaction with stakeholders, organized by his company at his Ago Palace Way, Okota , Lagos cooperate headquarters, Iweh, however warned Nigerians on dangers and health hazards associated with drinking sub -standard Wines.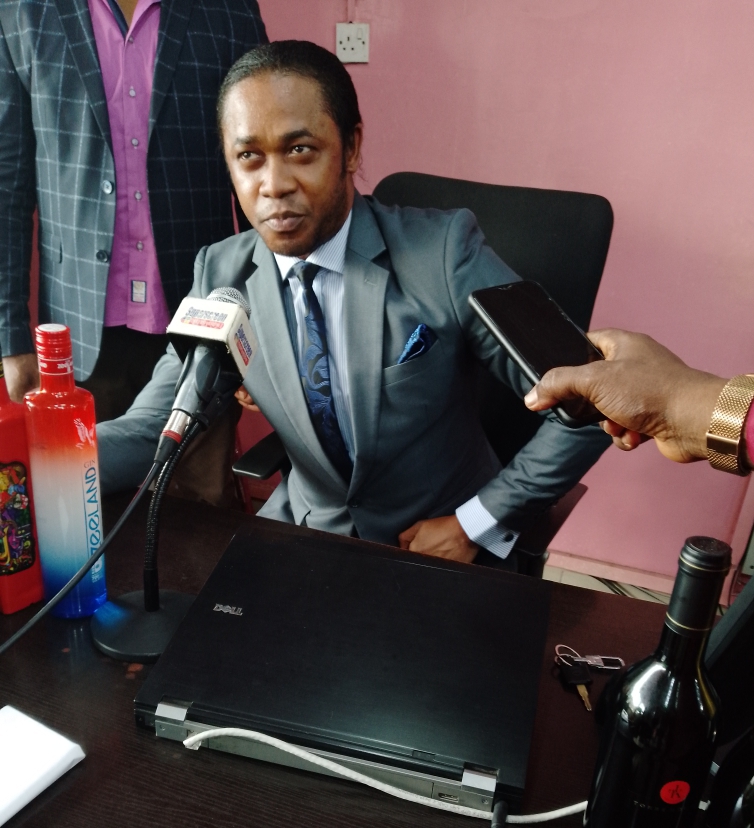 Chief Iweh , whose company is partnering with some Spanish Companies and Government, seized the opportunity to woo Spanish wine Producers, investors and government, to facilitate the establishment of Wine producing factory in Nigeria.
Addressing the Visiting Spanish Trade Adviser on Economic and Commercial Affairs at the Spanish Embassy in Nigeria, Mr. Victor Ekechukwu, Iweh , enjoined Spanish Wine Producers, investors and government to consider establishment of a Wine producing factory in Nigeria.
"The time has come for the Spanish government to site a wine factory in the country because there is a good market for it. I want to use the opportunity of this visit to my small office to call on the government of Spain to come down to this country and build a factory here, it is cheaper. Nigeria is major consumer of Spanish wines. Forget about the colour of a cat provided it can catch a mouse."
"That is why I like Germany, they don't think about how big you are, but what can you offer. This office may be small but at least we have a branch here in Okota and Trade fair Complex and another in Imo State. Ninety Five percent of wines consume in Nigeria are Spanish while Eighty per cent of the wines I sell in this office are Spanish wine and they are of premium quality."
The Wine marketing expert, who said he had been in the business of importing wines into Nigeria for more than a decade now, lamented that unfavorable Nigerian government economic policies,high cost of electricity power supply, banks high lending interest rate and crushing foreign exchange rates, Naira against dollar, are creating difficult business environment for importers.
On why he delved into the wine business, Iweh who holds dual nationality of Germany and Nigeria, stated that he went into the business to save lives. "I am into this business because I care more about the health of Nigerians. Most Nigerians drink whatever they see in green bottle, I joined this business not to make profit, like if you follow me up in my pages and group chat, I tell people whatever they need to drink.For example, a Nigeria buys wine to drink; he doesn't care about the fruits used in producing that wine or the fermentation process. I can tell you that ninety-five percent of the red wine we drink here comes from Spain. So, Spanish wines are doing greatly in Nigeria.
"So I can tell you that Spain is a lead way when it comes to wine consumption in Nigeria. I am into this business so that Nigerians can drink quality wines. The very reason why I went to Spain recently is to tell them to up their game in wine production, produce quality wines for the country. While in Spain I was well treated and apart from Coscharis that does BMW, the best wine you can talk about comes from Spain; I mean first class product", he noted.
Further lamenting on the challenges faced by wine importers in Nigeria, Iweh stated that he had also addressed some of these major challenges while in Germany and on invitation to Spain by the Spanish government.
" like I earlier said, high exchange rate is the major challenge. Let me break the news today, hardly you see a Nigeria going to China to seek asylum, nobody goes there. Why, one Chinese Yern is 97 naira. For instance let us say Jamek has N12m in his account and need dollars, the practice in sane climes is that the money would be changed and sent to the company's account that he wants to imports from direct, but that is not the practice here in Nigeria, you have to go to the black market to source for dollars.And in going to black market to source it out, you will find out that it will be very difficult for a common Nigerian to buy the wine when it eventually arrives the country whereas, wine is the next thing after water.
That is one challenge. The next challenge is the border/ port clearing. You bring a container into the Nigerian wharf, to clear it you are going to borrow money and that you know is very stressful.
The next challenge is that the government does not care about trade, about how the individual business man goes about his business. If they do they would be able to know what we are going through. The kind of loan Nigerian banks give, I term it as shylock loans. In Germany and other foreign countries, when a bank gives you loan, you are given 6 months within which to start payment; having monitored the business for which the loan was procured; but here in Nigeria, when a bank gives you loan, you are expected to start payment almost immediately. It doesn't work", he lamented. Speaking earlier, the Economic and Commercial adviser to the government of Spain in Nigeria, who was the guest of honor ,explained that his organizations major duties are business development and facilitation. "What we do at the commercial and economic section is that we facilitate business development, bilateral trade; we facilitate the visibility of Spanish product in Nigeria, by way of investment, outward investment between Spain and Nigeria and equally connect Spanish companies with the opportunities in Nigeria and also facilitate Nigeria export to Spain on demand by Spanish companies.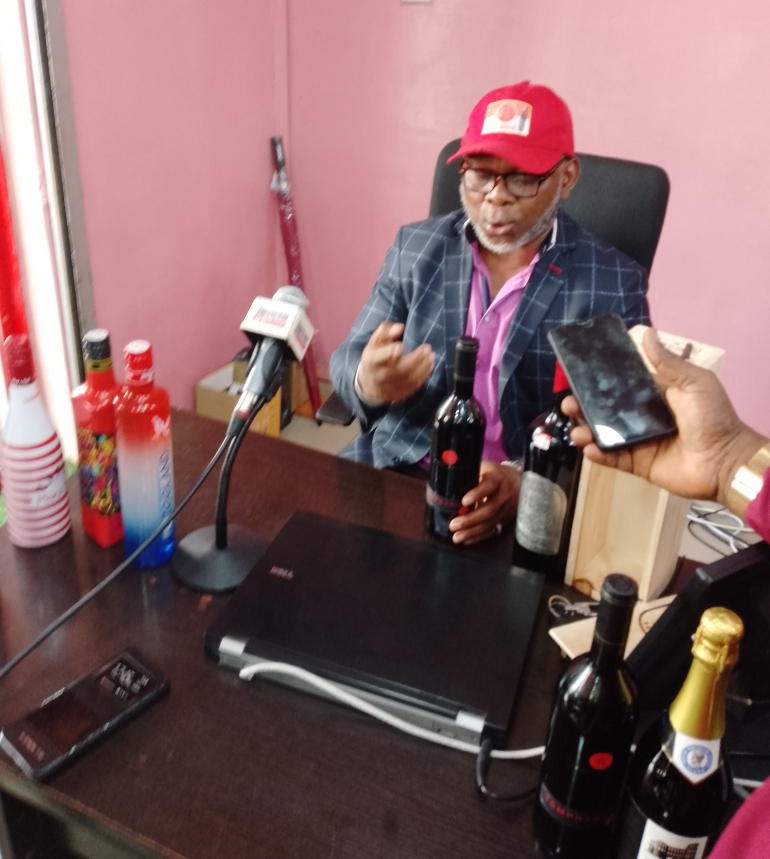 So basically," the objective is to enable Spanish Companies have visibility in Nigeria as well as West Africa countries. We cover Nigeria and sub-Sahara Africa including Gabon, Togo, Cote De Ivorie, Chad ,Niger, and Benin Republic", Ekechukwu stated. Ekechukwu, who noted that import dependent economy is not sustainable, said that over 10 Million Euro worth of Wines are being imported annually into Nigeria.
He regretted that Nigeria lack food security which often triggers crisis, adding that inadequate storage facility is a problem, as the storage facilities in the country can only feed a population of 100 million for only four days.
Other issues he enumerated as causes of poor economic growth and lopsided trade imbalance are corruption, stealing, displaced priorities and lack of patriotism. Positing that business relation between Nigeria and Spain is healthy and impressive. Ekechukwu said that trade volumes recorded in 2018 , was about $20 billion annually and currently there are certain sectors that are a lot more viable just like wine . "Spain is into wine production, textiles , leather and of course other consumables, and all these enjoy robust business relationship between Nigeria and Spain."