IGBO EZESHIP CONTROVERSY NOW RESTED :  As BOT Chairman , Dr. Johnathan Nnaji, Confirms " Only Igbo Speaking Community Can Crown A Legitimate Eze Ndigbo In Lagos "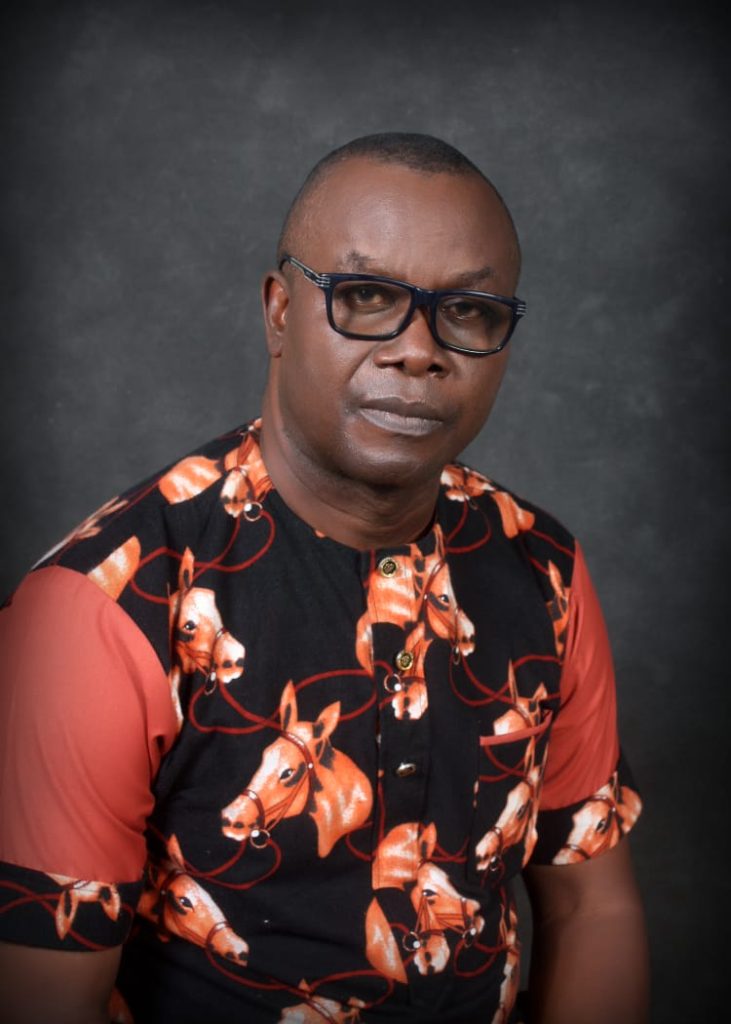 The ragging controversy over the legitimate Organization that is empowered to Crown Eze Ndigbo in Lagos State, outside Igbo land and South -East Region in general has finally been put to rest.

The controversial issue was last Saturday May 20th, 2023, laid to rest by a notable Igbo Leader and one of the fore- runners of Igbo Union Affairs in Lagos state, Chief Dr. Nnaji.
Chief Nnaji, who most Igbo residents and Leaders affirmed his authority as a custodian of such facts with wisdom and history to his advantage, as an Emeritus President General and Chairman, Board of Trustees of the Igbo Speaking Community, hit the nail on its head, when he confirmed that" it is only the Igbo Speaking Community that has the legitimate right and empowered as enshrined it's constitution, to Crown Eze Ndigbo in Lagos state, out side Igbo land".
In an interview with News Planet International, Chief Nnaji stated that ,
" the people that crown eze's in any part of igbo land is the community , the community selects, them, they bring out king makers and they crown their Ezes or Kings".
Clarifying the status of Ohanaeze Ndigbo and crowing of Ezes in Lagos state, he pointed out that , "Ohanaeze Ndigbo is an umbrella body, an Apex body that holds the igbos, an 'Ime obi' , you must agree with me that there is no part of igbo land from where we originated or belong, where the body called Ohanaeze have ever crowned any Eze.
So the body that is in charge of anything that has to do with Eze crowing and is even built in their constitution is, Igbo speaking community in Lagos ".
Emphasizing on his earlier statement that Ohanaeze Ndigbo lacks the right to Crown Eze Ndigbo in Lagos state, he explained , "No, Ohanaeze Ndigbo do not Crown Ezes and whoever that does that is just on his own in most cases. I think what they were bearing before is Ezeudo and Ezeudo to an extent ,if you can find out what Ezeudo means , Ezeudo is not a Royal Father, Ezeudo is like a title holder, like a chieftaincy title, some people bear Ezeudo in my place . Just take it that my answer is this, the body that is responsible culturally and traditionally to crown Ezes or Kings, mostly in igbo land, is the community not Ohanaeze Ndigbo and to help you more, if i can cite the Igbo Speaking Community constitution that is registered, you will see that there is a place that gave us the power to do that , I mean to Crown Ezes".
Throwing up a challenge, he said ," if Ohanaeze Ndigbo organization wants to bring any doubt in what i am saying, just appeal to them to give you the constitution of Ohanaeze, not bye laws by any state because you can build anything in your bye laws, but what we are saying is registered constitution of Ohanaeze Ndigbo. If you can cite anywhere where they were giving the opportunity to crown Eze outside of igbo land and even in igbo land, then you know that i am a liar".
Further clearing the air on what becomes the fate of all other Ezes not crowned by Igbo Speaking Community, whether they will be dethroned, Chief Nnaji went philosophical and said "well,most people are crazy about Ship crown, even you as a journalist ,if you say you want to crown them,they will bring down their heads for you to crown them ,but what matters is this,within your constitution, do you have the right to crown them?. The answer is no, and the person you crowned is he an Eze?. The answer is no. They may be answering Eze but in the real sense, they are not Ezes".
Stating the origin of Ezeship in Lagos, he said "let me tell you how we started with Ezeship in Lagos . It is in our constitution and we had rules.The choosen candidate by the community must go through screening, most of the people crowned before i even became president, i was once a president of igbo speaking community in Lagos ,so what we did ,if i see you in person we will show you the files of most people we crowned then.
we were following due process to make sure your personality both at home and in lagos , and your Royal Father at home must testify and give us go ahead even your town union in lagos and at home. There must be a paper to tell us who you are and, your CV both educational qualification and everything we have all these things and we go to court to certify them,you have certified true copies. Most of the people we crowned here, about three of them now became the Ezes of their town in Igbo Land as we are talking now. In that issue, we followed due process just like what is obtainable in the East, because what we are doing here is to see that our cultures and traditions doesn't perish and we cannot give Our Children artificial one,our children will not understand that we are giving them a fake one " . 
" If Ohanaeze in igbo land does not crown Eze,why must they crown somebody in Lagos, so whoever they crowned Eze is not an Eze . There was a time they had an issue and the state government took their Ezeship,they went to court and they said all of them should stop answering Eze . Igbo community is the only constituted authority that went to challenge this and we won because we are not tampering with their name what we are saying is Eze Igbo and the word Eze is Igbo,it comes from Igbo land and our Royal Fathers bears Eze, we don't bear any other name that has to do with Yoruba or Hausa, where you can say now we are trying to imitate their title or something, so with pure igbo culture and tradition, undiluted at igbo speaking community at Lagos State and we are the right people to do that", Chief Nnaji stated.
On issue of disowning and dethroning those Ezes not crowned by Igbo Speaking Community, he answered, "how can i disown them ,am i the one that crowned them! ,i cannot disown them but in our records they are not Eze's. It is only the Ezes crowned by igbo speaking community are Ezes, because the body that is giving that authority to do that in the east, where we are coming from is the community no other person. If anybody in igbo land is crowned Eze by Ohanaeze in igbo land, he will not be seen as an Eze but he can wear things on his body ,he can only satisfy their curiosity by answering Ezes ,but in the record you are not an Eze ,i can even start answering Eze without being crowned if that makes me happy, nobody will get me arrested".
Going historical, Dr. Nnaji , warned that the name Ohanaeze should and ought to be respected." that name Ohanaeze should not be toyed with outside igbo land, infact i was the first person that was approached to head this Ohanaeze Ndigbo in Lagos far back,very far back and i refused, and some body asked me why?, and i said to him, because in Igbo language we say we don't move an Oracle outside where it is ,because Ohanaeze is like an Oracle, it is like a big iroko tree that is holding igbos .just like one saying that they have seen Afenifere in igbo land or Arewa Consultative Forum, but you can only see Arewa community in Lagos, you can only see yoruba community in the South – East.
There is nothing like Afenifere anywhere in igbo land,anywhere outside the shores of yoruba land . Even in Lagos ,you can't see where Afenifere is having a meeting, but once in a while you will hear where they said that they met in Ibadan ,and you know the caliber of people that are holding that meeting ,and whatever they say binds them because people are afraid of the gods, that they have never seen . If the God we serve today comes down and all of us start seeing him everyday, you know the respect and fear will start dying down, so that was my fear for objecting to the offer. All of us have respect for Ohanaeze Ndigbo, all of us fear Ohanaeze by then and we should not toy with such a powerful name. If we are saying that we are duplicating, we want to bring what we have at home to our children in Lagos, i think what we have to do is to copy.we copy to the extent that we are not going to be diluted" .
Speaking on the formative stage of the Igbo Speaking Community, he said thus : ",the first time we had yam festival was 1996 in National theater, that was the first time we would come out publicly . We have been there as Igbo community in Lagos ,but we came out to the limelight in 1996,when late Odumegwu Ojukwu and others, were the special guests of honor and since then till today, the body have been existing in Lagos and that is what is obtainable not only to us as Igbos, if you can check, you will see that most countries in Nigeria, once they leave the shores of their land, for example, America , what you get is the American community, Lebanese community, Italian community,Ghanaian community etc, though they have other names like we have Ohanaeze, but interestingly, they don't bring it outside the shores of their state or their village or their origin".
Asked to clarify the status of Igbo Community in Lagos being headed by Eze Christian Nwachukwu, Dr. Nnaji responded "Go and find out, i know Nwachukwu and he knows me very well but i don't know what he is holding, what he is holding might be only known by him, iam talking about the Igbo Speaking community in Lagos .It was igbo community far back but at that time around early 2000 , there was a problem and two bodies emerged, and one group went to start registering All Igbo speaking States. But when the problem was resolved, they now added the word Speaking to the original Igbo community in Lagos, that was when the rift was settled and they became the Igbo speaking community today that all the seven Igbo speaking states are members, any part of igbo land that speaks igbo are members because we have close and similar culture and tradition. So, i don't know about whatever Nwachukwu is running, but the only igbo community they have in Lagos is Igbo Speaking community in Lagos State".
On the crisis leading to factions in the Igbo Speaking Community, the BOT Chairman, revealed about on going peaceful settlement of the issues, adding that there is now light at the dark end of the tunnel.
" There is authentication card which we are giving now. at least i met with Chief Sunday Udeh and Chief Sunday Eze recently in my office, i know once in a while, two brothers can have minor issue,we are putting it aside, i think we have almost gone across that. Infact both of them met yesterday and embraced themselves ,so officially i will tell you that there is no more problem, there is no faction again but with time it will get to the public".
Explaining further on the truce and ongoing peaceful settlement between Chief Udeh and Chief Eze, he said, "yes ,we are on it now and if you say that both of them have mended fence, i don't see anything wrong there ,because there was a picture we took yesterday and i made a small writeup today. These are igbo leaders and you know both of them started almost the same time, and President General lifespan in office although twice if you win, it is four years and the election is due by August this year for both of them ,so all of them have to work together as Igbo leaders,they can bear what they want to bear but we have made a law that nobody should castigate, they should work like twin brothers until we get to the level of election" .
While commenting on who bears the President General title and if having two persons on the same seat with one title, is not an invitation to confusion, Chief Nnaji stated that both are PGs "No , no, Udeh is a president general, Sunday is a president General. In a situation just like the fighting in Sudan, you know the genesis of Sudan war was that one of the contenders is the minister and the other is the prime minister. The situation at our hands now is cease fire ,come to round table ,so in any way , we can use it to get peace ,until we get to the end, we are almost at the end of this their first tenure. If they decide to run again that is the subject of the discussion ,they will be part of the discussion that will determine what will happen after this and i don't think PG is a paid position but it is services to the people, what is important is what we bring out to the masses.
The Leader ended his statements by advising Igbos to "come together, be united, because all of us wants to be in the front of whatever we do, there have been lots of bodies ,different organizations which is good that makes us igbo,we are independent by nature but i think its high time with the situation of this country ,we should start coming together, talk like children and brothers from one parent that is my advice".